Supercars: Mostert first, van Gisbergen last in Adelaide 500 qualifying
Walkinshaw Andretti United's Chaz Mostert has done exactly what he did in 2020 by clocking the fastest ever time by a Supercar today to ensure he is the last driver out in tomorrow's Top Ten Shootout.
The other huge story to come from this afternoon's qualifying session was that of Champion-elect Shane van Gisbergen, who will start from last in tomorrow's opening race of the final event of 2022.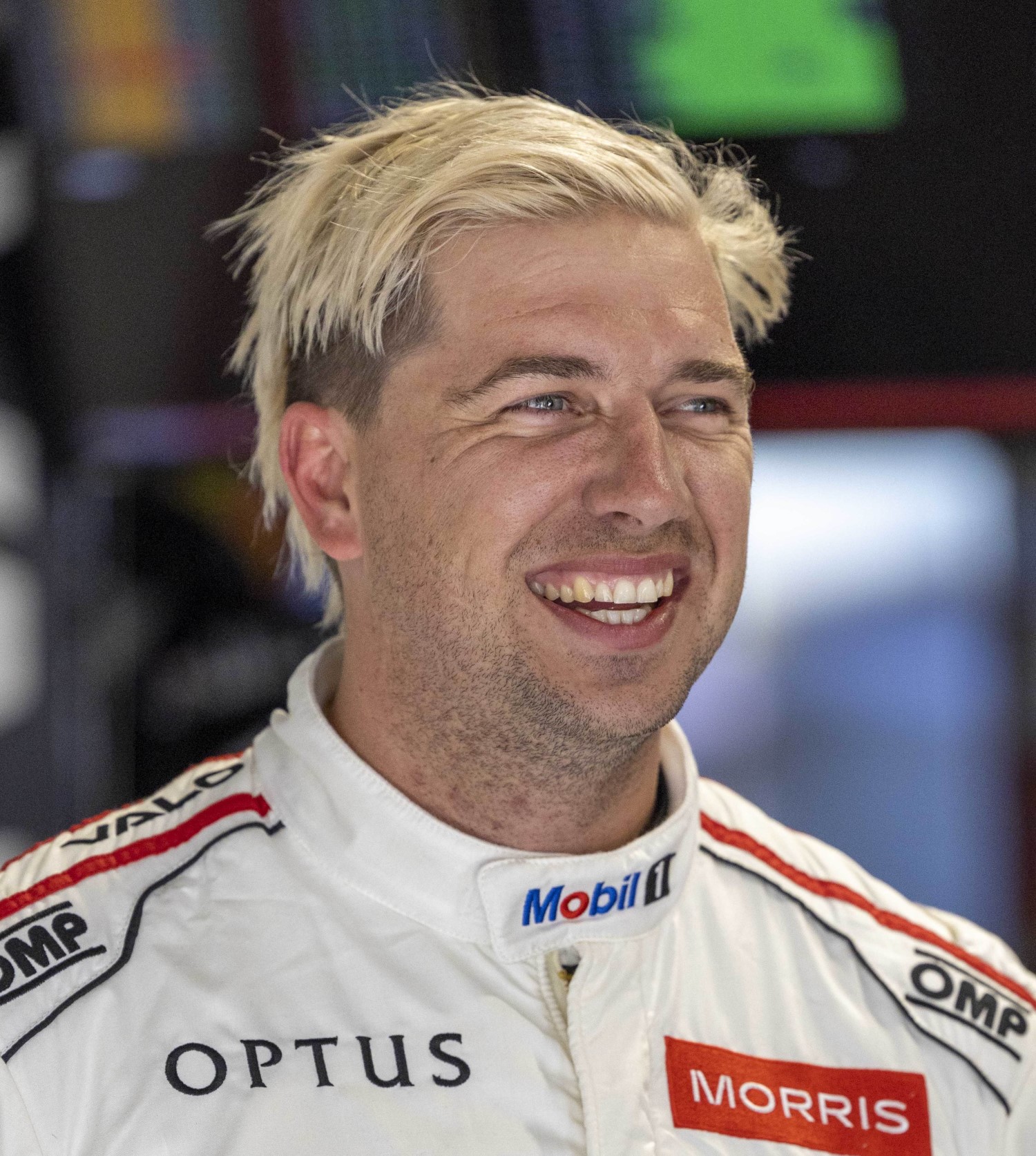 The Red Bull Commodore driver loomed to clock the fastest time before he fired off at the last corner. The champion-elect was forced to check up before he rejoined the circuit, and was unable to improve.
As a result, van Gisbergen not only missed a Shootout berth, but will start last for Saturday's race.
Only Mark Skaife and Craig Lowndes have won from last spot on the grid in a race in Adelaide and no one will be ruling out van Gisbergen given he has already won 21 races this year.
Its the first time since 2009 since van Gisbergen has missed the shootout in Adelaide.
Mostert on the other hand put in a flawless lap to shave half a second off the record lap time set earlier today by van Gisbergen.
Anton De Pasquale was the best of the Ford's in qualifying and was second, while Team 18's Scott Pye was third.
The full list of drivers to compete in tomorrow's Shootout is Chaz Mostert, Anton De Pasquale, Scott Pye, James Courtney, Cam Waters, David Reynolds, James Golding, Andre Heimgartner, Todd Hazelwood and Thomas Randle.
Last race for Holdens
Chaz Mostert admits he has been swept up in the emotion which this weekend's Valo Adelaide 500 means for Walkinshaw Andretti United (WAU).
It the final weekend for Holden in the Australian Touring Car Championship, WAU now moving to field Ford Mustangs from the start of the Gen3 era in 2023.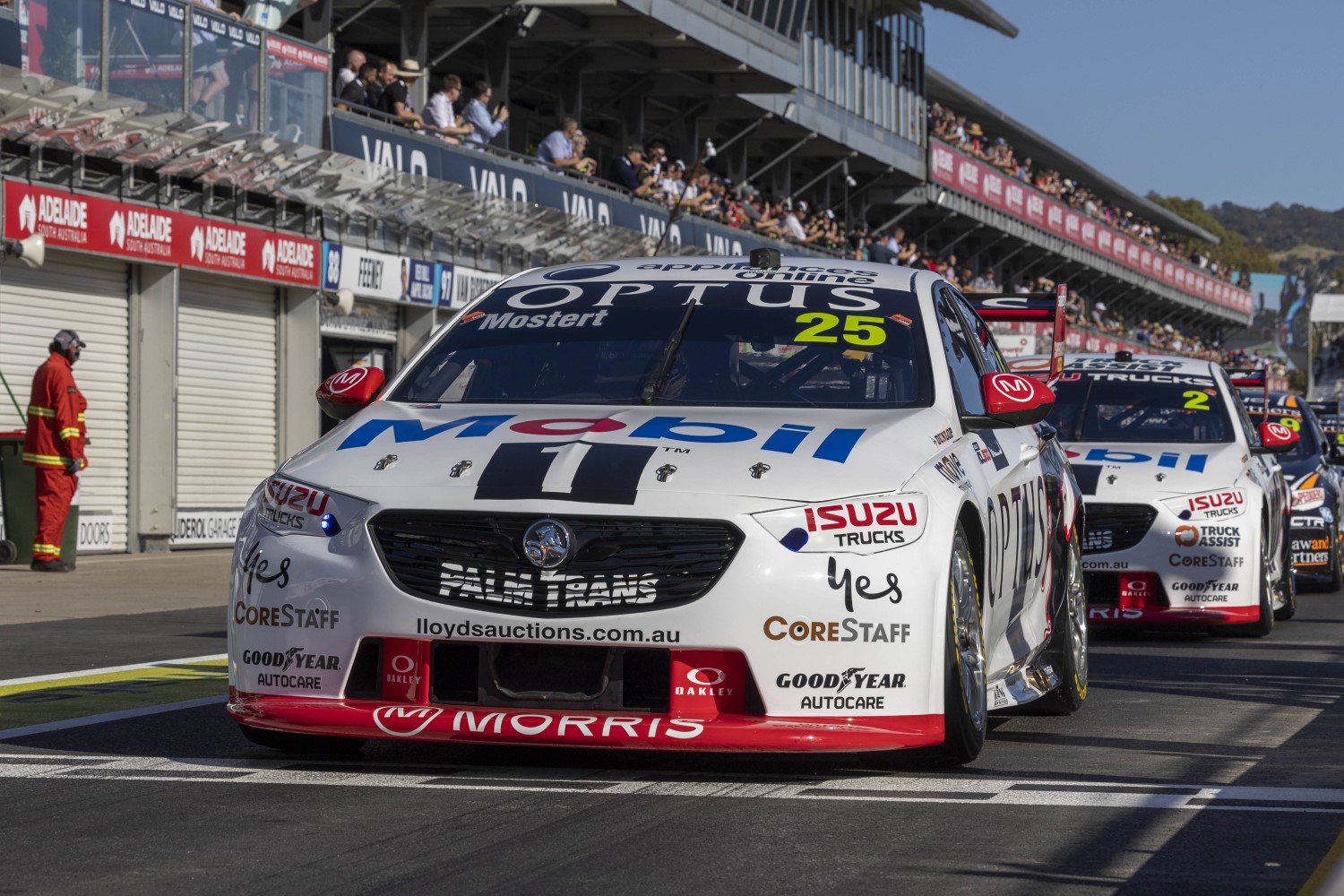 "To the top of session, I think it's always pretty special," said Mostert, who has in fact driven Tickford Racing Fords for much of his career.
"I think this weekend, especially for our team, and Holden obviously finishing up in motorsport at the end of this year, with the livery… It's hard not to get caught up in in those small little session wins that you do have.
"So, yes, it's just really cool to reward the guys.
"From practice yesterday to where we ended up with the car, it's a lot different than what we normally would run, so just a credit to the hard work [from the team].
"It feels very early in the weekend – you had two practice sessions to get it right, with such a new track and what a requires – so it's hard not to get caught up in the emotion."
Qualifying Results
| | | | | | | |
| --- | --- | --- | --- | --- | --- | --- |
| Pos | No. | Team/Sponsor | Driver | Car | Time | Behind |
| 1 | 25 | Mobil 1 Optus Racing | Chaz Mostert | Holden Commodore ZB | 1m18.6763s | 0.000s |
| 2 | 11 | Shell V-Power Racing Team | Anton De Pasquale | Ford Mustang GT | 1m18.8093s | 0.1330 |
| 3 | 20 | Toyota Forklifts | Scott Pye | Holden Commodore ZB | 1m18.8233s | 0.1470 |
| 4 | 5 | Snowy River Racing | James Courtney | Ford Mustang GT | 1m18.9278s | 0.2515 |
| 5 | 6 | Monster Energy Racing | Cameron Waters | Ford Mustang GT | 1m18.9780s | 0.3017 |
| 6 | 26 | Penrite Racing | David Reynolds | Ford Mustang GT | 1m19.0003s | 0.3240 |
| 7 | 31 | Subway PremiAir Racing | James Golding | Holden Commodore ZB | 1m19.0862s | 0.4099 |
| 8 | 8 | R&J Batteries Racing | Andre Heimgartner | Holden Commodore ZB | 1m19.1436s | 0.4673 |
| 9 | 35 | Truck Assist Racing | Todd Hazelwood | Holden Commodore ZB | 1m19.1864s | 0.5101 |
| 10 | 55 | Castrol Racing | Thomas Randle | Ford Mustang GT | 1m19.2011s | 0.5248 |
| 11 | 10 | Penrite Racing | Lee Holdsworth | Ford Mustang GT | 1m19.2160s | 0.5397 |
| 12 | 3 | CoolDrive Auto Parts | Tim Slade | Ford Mustang GT | 1m19.2228s | 0.5465 |
| 13 | 99 | Boost Mobile Racing by Erebus | Brodie Kostecki | Holden Commodore ZB | 1m19.2254s | 0.5491 |
| 14 | 34 | Truck Assist Racing | Jack Le Brocq | Holden Commodore ZB | 1m19.2498s | 0.5735 |
| 15 | 17 | Shell V-Power Racing Team | Will Davison | Ford Mustang GT | 1m19.2614s | 0.5851 |
| 16 | 9 | Boost Mobile Racing by Erebus | William Brown | Holden Commodore ZB | 1m19.2743s | 0.5980 |
| 17 | 88 | Red Bull Ampol Racing | Broc Feeney | Holden Commodore ZB | 1m19.2951s | 0.6188 |
| 18 | 96 | TRG Transport Racing | Macauley Jones | Holden Commodore ZB | 1m19.3013s | 0.6250 |
| 19 | 14 | Middy's Electrical | Bryce Fullwood | Holden Commodore ZB | 1m19.3484s | 0.6721 |
| 20 | 2 | Mobil 1 NTI Racing | Nick Percat | Holden Commodore ZB | 1m19.3924s | 0.7161 |
| 21 | 18 | IRWIN Racing | Mark Winterbottom | Holden Commodore ZB | 1m19.3960s | 0.7197 |
| 22 | 56 | Tradie Racing | Jake Kostecki | Ford Mustang GT | 1m19.4001s | 0.7238 |
| 23 | 22 | PremiAir Coca Cola Racing | Chris Pither | Holden Commodore ZB | 1m19.7042s | 1.0279 |
| 24 | 4 | SCT Racing | Jack Smith | Holden Commodore ZB | 1m20.1724s | 1.4961 |
| 25 | 1 | Red Bull Ampol Racing | Shane van Gisbergen | Holden Commodore ZB | 1m22.3383s | 3.6620 |