Rumor: Ferrari F1 to reveal Binotto successor Vasseur by Christmas – Now Fact!
(3rd Update)
This rumor is upgraded to 'fact' today. Mere minutes after Alfa Romeo announced Frédéric Vasseur will be leaving them, Ferrari released their own statement to welcome him as new team principal of the Scuderia:
Ferrari N.V. (NYSE/EXM: RACE) ("Ferrari" or the "Company") today announced that Fred Vasseur will join Scuderia Ferrari on 9 January as Team Principal and General Manager.
Vasseur has over 25 years of winning motor racing experience, commencing in the junior formulas and over the last decade in Formula 1. During this time, he has also been widely acknowledged for his success in fostering leading driver talent, claiming the GP2 series in both 2005 (Nico Rosberg) and 2006 (Lewis Hamilton).
Vasseur has most recently held the position of CEO and Team Principal of Sauber Motorsport (currently Alfa Romeo F1 Team) since 2017. Prior to this he was the Team Principal of Renault F1 Team in 2016.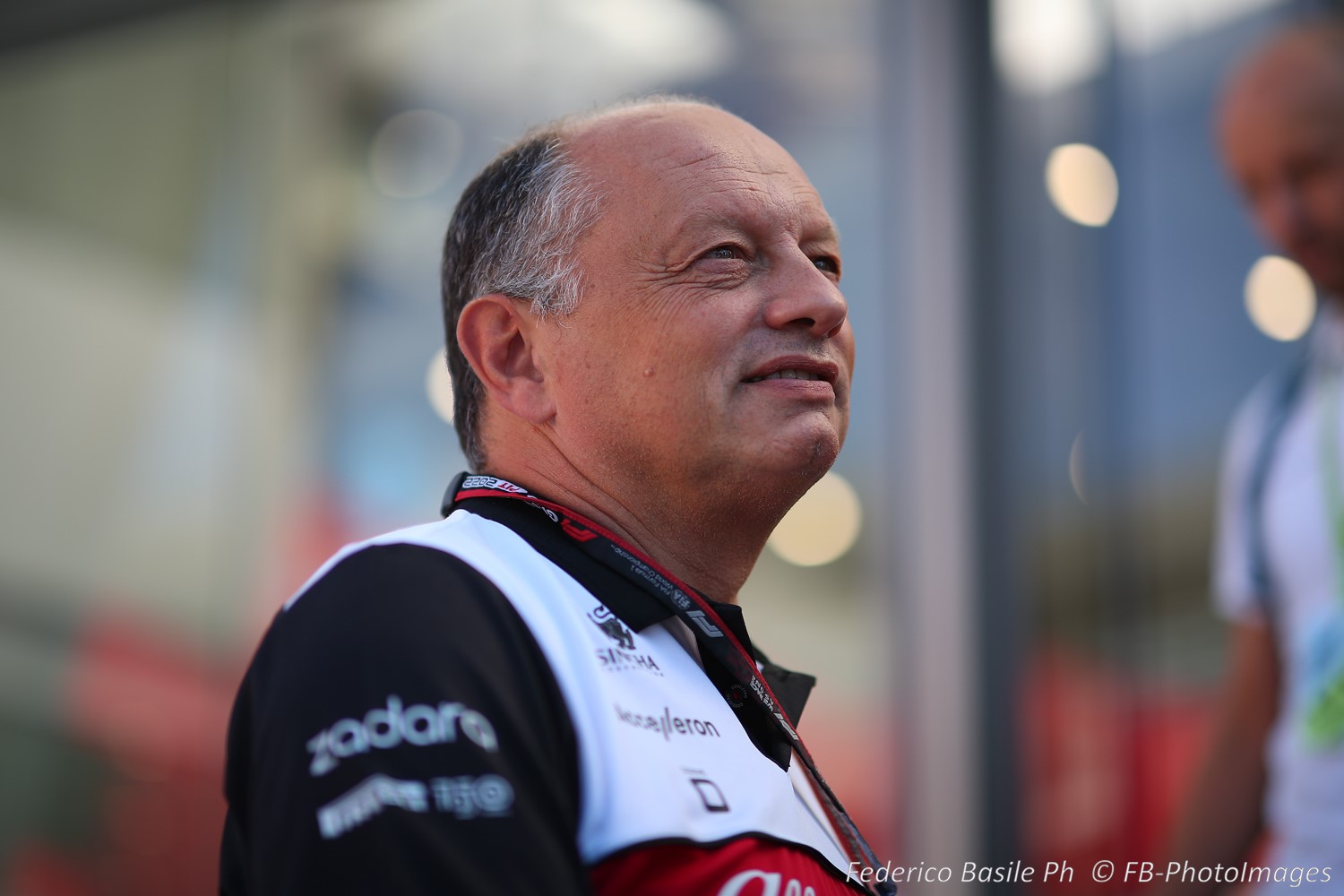 Commenting on the appointment, Ferrari CEO Benedetto Vigna said: "We are delighted to welcome Fred Vasseur to Ferrari as our Team Principal. Throughout his career he has successfully combined his technical strengths as a trained engineer with a consistent ability to bring out the best in his drivers and teams. This approach and his leadership are what we need to push Ferrari forward with renewed energy."
Fred Vasseur commented: "I am truly delighted and honored to take over the leadership of Scuderia Ferrari as Team Principal. As someone who has always held a lifelong passion for motorsport, Ferrari has always represented the very pinnacle of the racing world to me. I look forward to working with the talented and truly passionate team in Maranello to honor the history and heritage of the Scuderia and deliver for our Tifosi around the world".
---
December 12, 2022
In a new report, Italian outlet Formu1a.uno also states that the Ferrari deal to sign vasseur is done. But it also went as far as to claim that a pre-agreement was signed by Vasseur and Ferrari "at the end of last summer", with the "first approaches" made in June.
The report also claims that Vasseur had been actively seeking a move to Ferrari himself, "knowing that he was no longer in Sauber's plans". Once it was announced that his current employer will become the Audi works team from 2026, "the relations then intensified".
Once Binotto made it clear he would be leaving, Ferrari President John Elkann is said to have "tried to make last, desperate attempts to convince more prominent personalities" to take on the role. The report cites an unnamed "former Mercedes" employee, but Ferrari chief executive Benedetto Vigna is said to be "very happy with the arrival of Vasseur".
---
December 10, 2022
Rumor has it that Vasseur has already found a place to live near the Ferrari factory, and his exit from Alfa Romeo Sauber is expected to be announced this coming week.
He will then be free to sign with Ferrari before Christmas and start with Ferrari on Tuesday, January 3rd (Monday, January 2nd is the New Year's working holiday).
---
December 7, 2022
(GMM) Ferrari reportedly intends to reveal the identity of Mattia Binotto's replacement as team boss by Christmas.
Italian specialist publications report that the Maranello based outfit has now made a decision, with current Alfa Romeo team principal Frederic Vasseur believed to be the front-runner.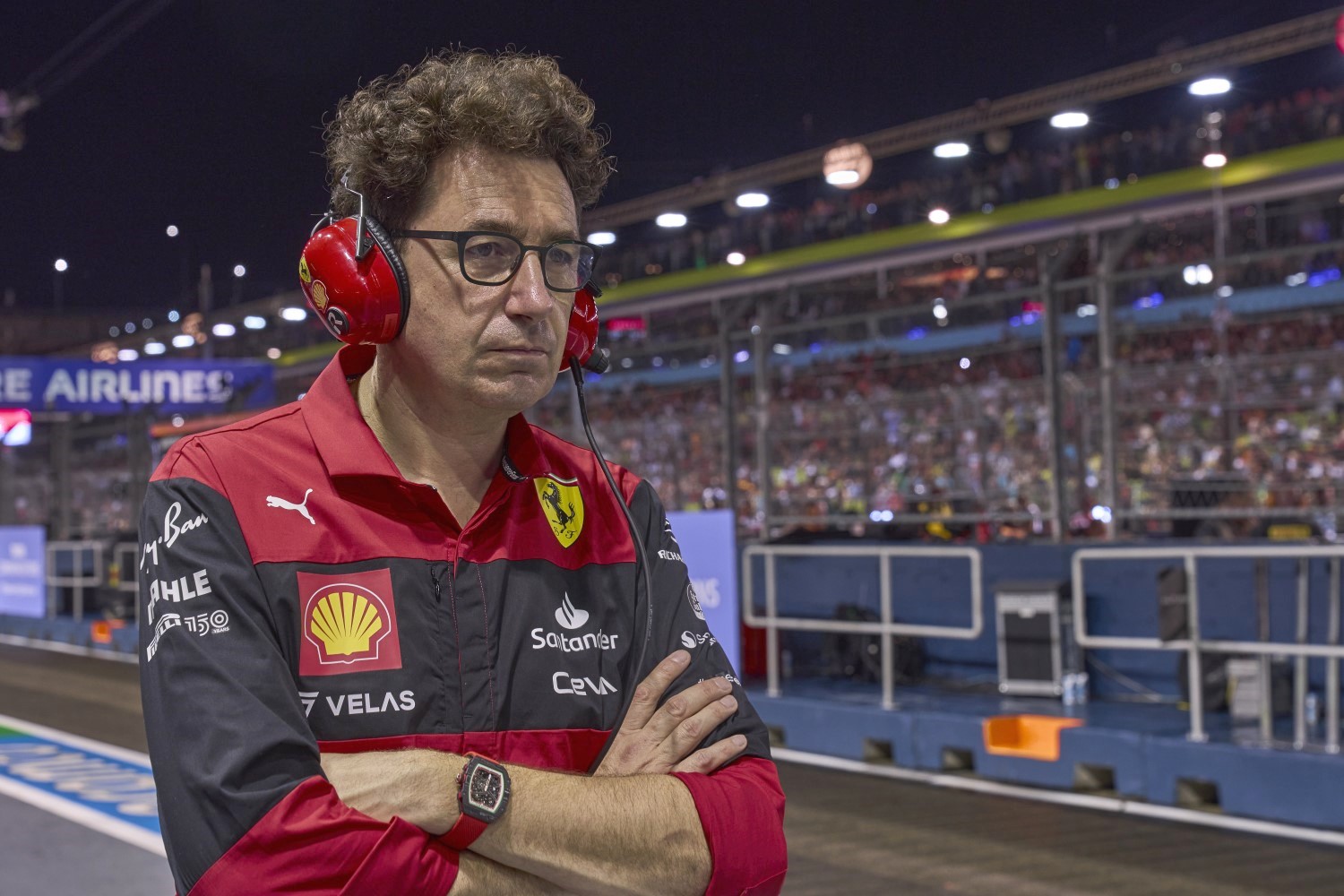 Also linked with the role was McLaren boss Andreas Seidl.
"I don't know if the rumors are true, but I do know he's [Seidl] not going anywhere," McLaren supremo Zak Brown said.
"I don't know the inner workings at Ferrari, but it seemed to me that Mattia was doing a pretty good job."
Indeed, according to Ferrari customer Haas' team boss Gunther Steiner, one of Binotto's final acts in charge of Ferrari was informing him that the 2023 engine is "the bomb".
Frenchman Vasseur, meanwhile, could be heading into immediate headwinds amid rumors that his supposed appointment has angered the Charles Leclerc camp led by Vasseur's former business partner Nicholas Todt.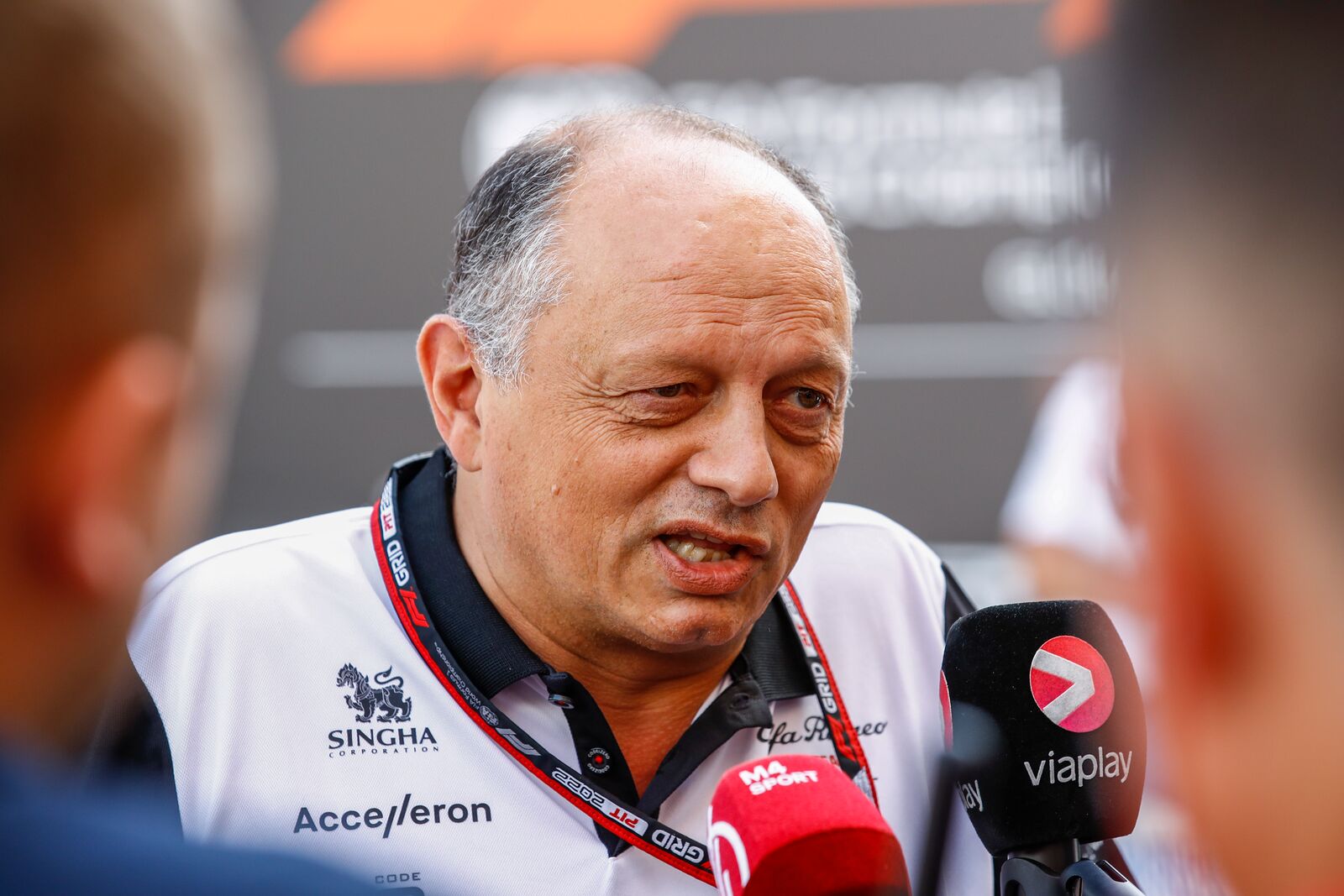 "Was it really necessary to change the man at the top?" former Ferrari winner and F1 legend Mario Andretti told La Gazzetta dello Sport.
"I'd have to know more about it before making an informed judgement. What is clear to me is that there needs to be a change in strategy, but when you have such a fast car, you don't need to be drastic about it.
"It is true that we saw certain stupidities and I don't know who was responsible for that. When I think about how Leclerc was sent onto the track in Brazil with intermediates – mamma mia!"
If appointed as Binotto's successor, Ferrari will break its recent tradition of appointing Italian bosses who are ultimately ousted – such as Maurizio Arrivabene, Marco Mattiacci and Stefano Domenicali.
"I have a positive opinion of Binotto and I think he should have stayed," former Ferrari boss Cesare Fiorio told Italy's Autosprint. "In the F1-75, he has put a competitive and advanced machine on the asphalt.
"He is a very good engineer, but as a team principal, he still needed some experience. But I do believe that he was doing it better and better over time.
"I would have found a way to keep Binotto on the team," Fiorio added. "On a technical level, he really achieved the goals."
Red Bull boss Christian Horner this week dismissed suggestions he considered succeeding Binotto.
"The papers said that he said no," Fiorio commented. "But I don't believe that he turned down the job. And he is someone who could have performed the task well."
As for Vasseur, Fiorio concluded: "He's had success in other classes, so at least he has a good resume."