F1: Russell could drive Hamilton into early retirement – Schumacher
Mick Schumacher could become a full-time Mercedes F1 driver if George Russell beats Lewis Hamilton again in 2023, says Ralf Schumacher.
2022 was the first season of the Hamilton-Russell partnership and Russell scored one pole and one win.
Hamilton scored zero.
Russell also scored 35 more points than Hamilton in 2022.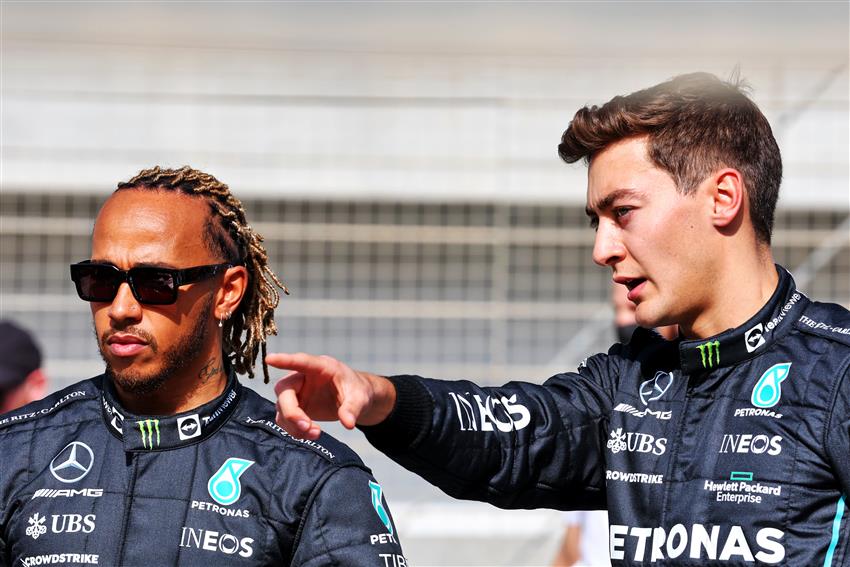 Asked by Sport1 if joining Audi would be a worthwhile future goal for his nephew Mick Schumacher, Ralf replied: "Audi would definitely make sense, for Mick and for Audi. But something could also happen at Mercedes.
"Let's say George Russell is faster than Lewis Hamilton again in 2023. Does he [Hamilton] want to continue at all? That will be exciting.
"But Lewis has so much credit with Mercedes that he can decide for himself. In any case, the money won't play a role for him. He has more than enough of it. What will be decisive is who suits the new car better.
"Lewis Hamilton is still an absolute top driver, but he is no longer the youngest. The ravages of time are wearing on him. So, you never know. I think it's a win-win situation for the team and Mick."