NASCAR: Love Blossomed in 2022 for Top NASCAR Drivers
There is no denying that 2022 was a very good year for NASCAR even after it was delayed for an entire season. It saw the new Next Gen race car debuting in the top-tier Cup series. In addition to this, the Cup series also produced no fewer than 19 different race winners (for the first time in 20 years). For the first time since the pandemic, racing fans were also once again able to watch all the action unfold in person. Both in-person attendance and TV viewership increased considerably from the previous year. The year's good fortune wasn't just limited to the track either with several drivers winning on the love front as well. From Bubba Wallace and Rickey Stenhouse Jr. saying 'I do' to Daniel Suarez popping the question, here are three love stories that took the NASCAR world by storm.
Ricky Stenhouse Jr. Tied the Knot in South Carolina
Pro driver Ricky StenhouseJr. married Madyson Joyce Goodfleish in Charleston, South Carolina on Wednesday, October 26. The couple said their vows on the banks of the scenic Ashley River in front of more than 200 family members and friends. Fellow NASCAR driver, Kyle Larson, was one of the groomsmen. Several other drivers were among the wedding guests including Riley Herbst, Denny Hamlin, Harrison Burton, and Zane Smith. The wedding took place just under a year after Stenhouse Jr. popped the question with a huge diamondring. When asked about his new wife, Stenhouse Jr. said: "We enjoy a lot of the same things. We love dirt racing, we love good country music, and we love playing golf together."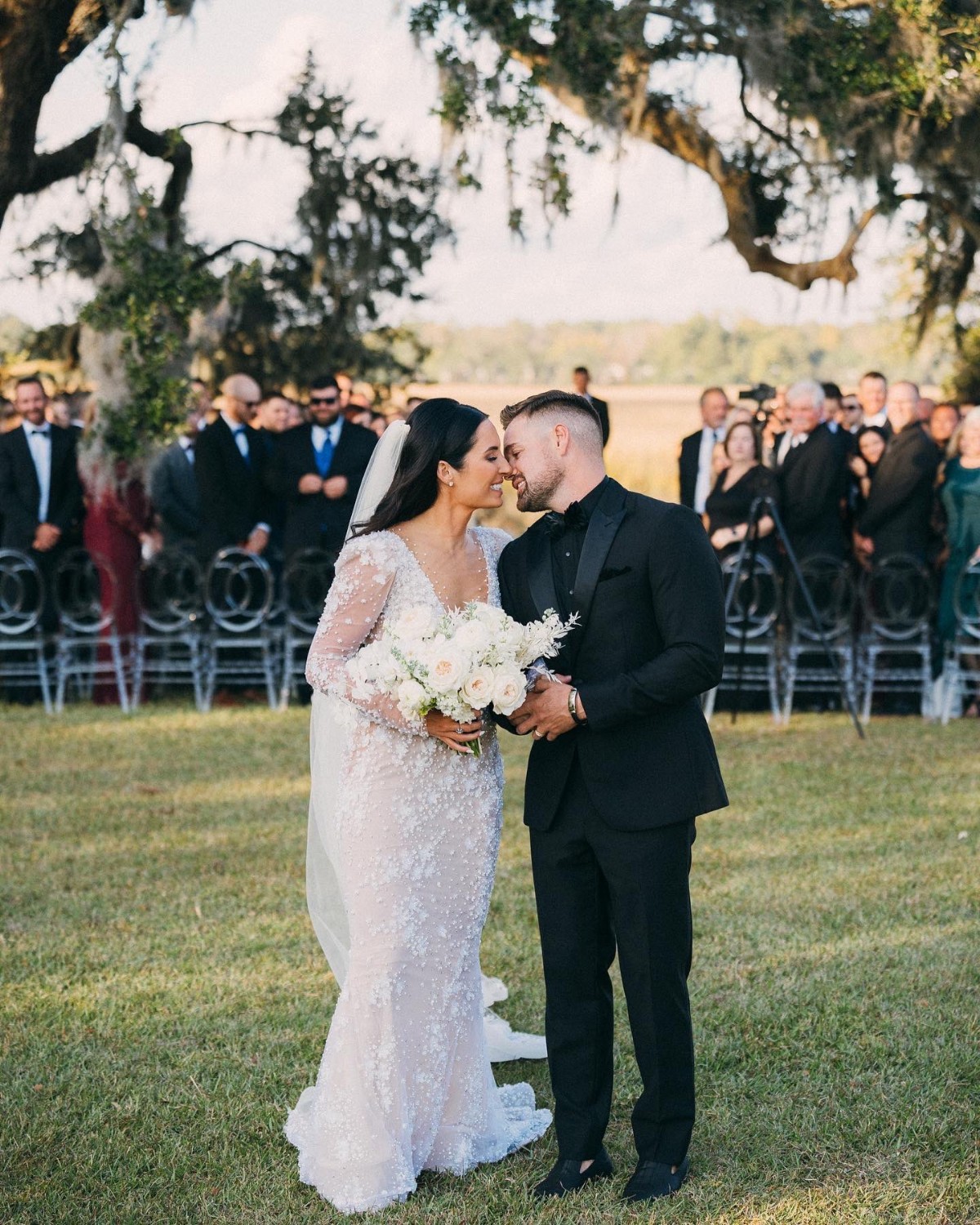 Bubba Wallace Weds on New Year's Eve
29-year-old driver Bubba Wallace ended the year on a very high note when he married his long-time sweetheart Amanda Carter in an intimate ceremony on New Year's eve. Wallace proposed to Carter in July 2021 after dating for five years. The bride was a vision in a Madam Burcu Couture gown and Lola Cruz shoes. After the couple exchanged their vows, Wallace popped a bejeweled band of white gold on Carter's finger. The couple then joined guests for a 'cocktail hour' before dinner was served. Instead of a seated dinner, the couple opted for various tapas stations serving up some of their own personal favorites including Asian stir fry, tacos, and burgers. When asked about the nature of their food, Carter said: "We're not doing a seated dinner with over 200 people. We wanted to make sure that we have time to see everybody. And a seated dinner really can take away from being able to talk to everybody."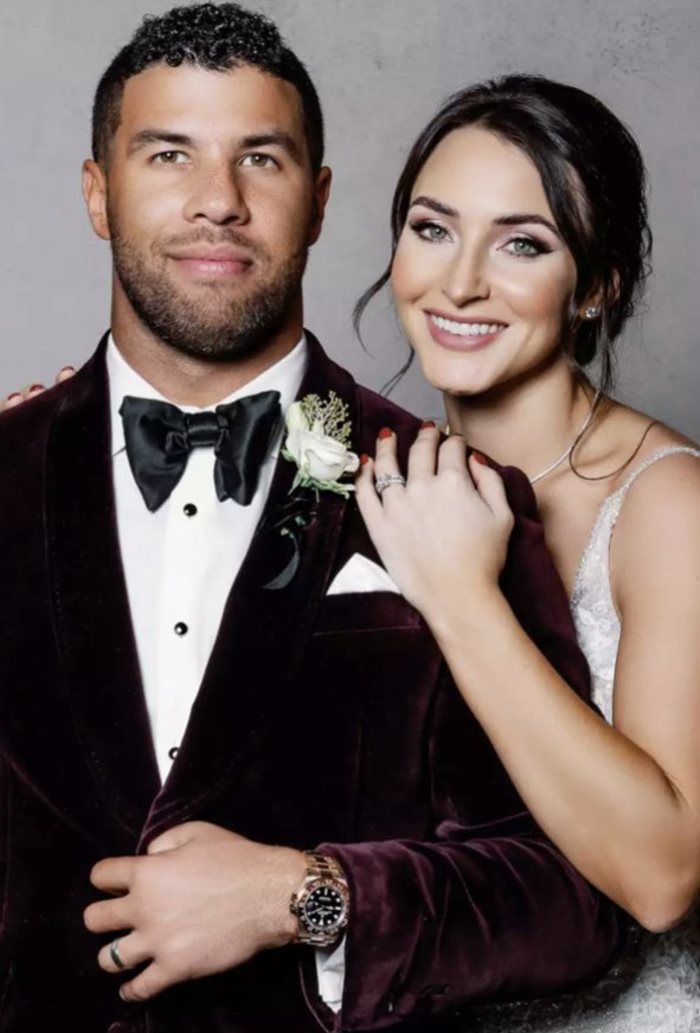 Daniel Suarez Popped the Question
NASCAR Cup Series drivers had a great year both on and off the track.  In October last year, the 30-year-old Suarez popped the question to girlfriend Julia Piquet during a vacation which included visits to Paris, Monaco, and Morocco. He captioned the photo depicting his proposal with "Full send' before posting it to social media. The photo resulted in an influx of well-wishes from family, friends, and fellow racers including seven-time Cup series winner, Jimmie Johnson.  Suarez started dating Piquet, who was born in Miami, Florida, in 2019. She is the daughter of none other than three-time Formula One champion, Nelson Piquet. 2023 is promising to be a busy yet exciting year for Suarez, in particular, as he is about to commence his seventh NASCAR Cup Series. He previously won the NASCAR Xfinity Series.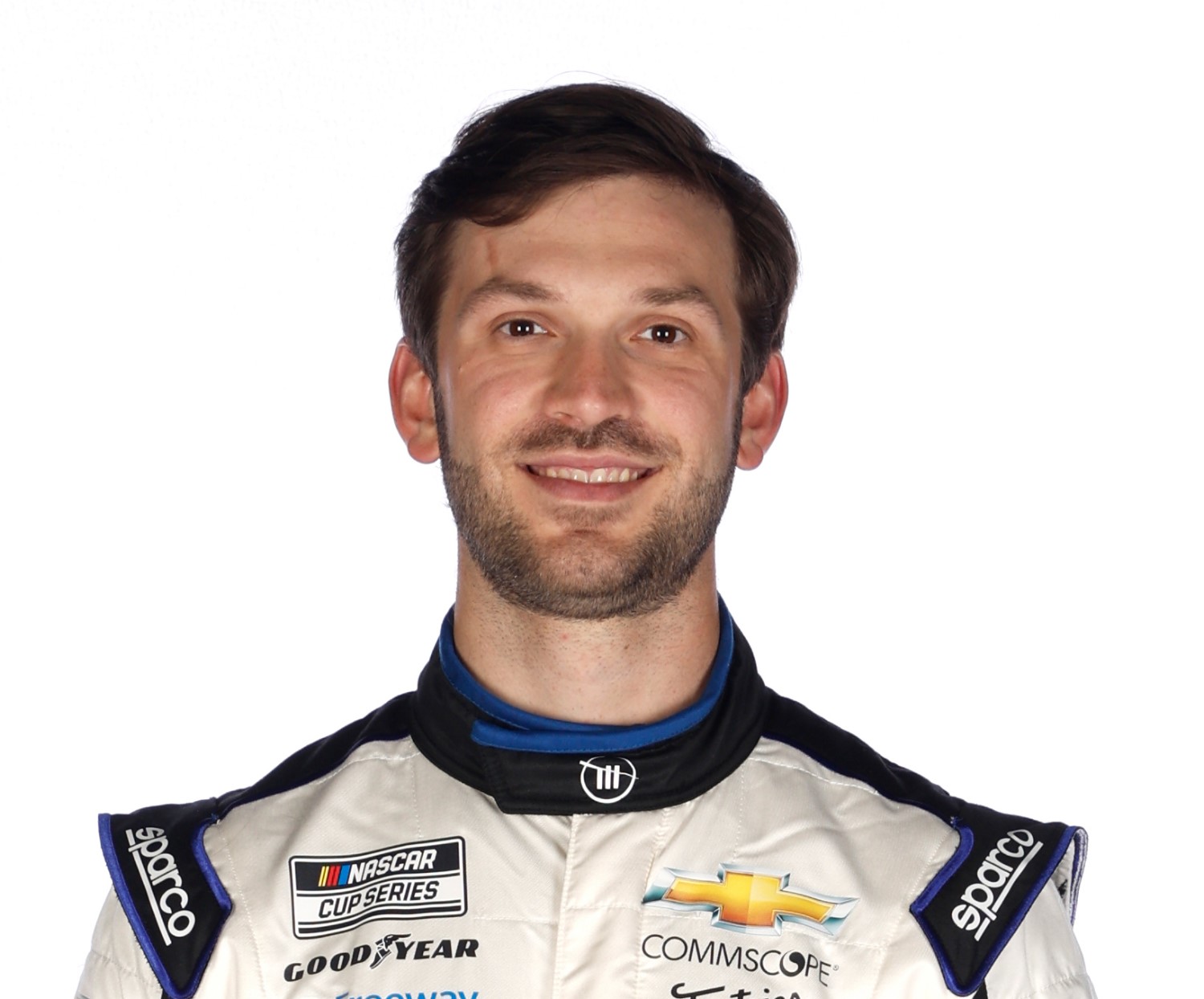 2022 was a wonderful year for NASCAR drivers. Not only did they excel on the track, but many also walked away victorious as far as romance is concerned.