F1 Rumors: Cadillac Whispers from Brixworth
There's a funny thing about a small village in England called Brixworth when it comes to Formula 1.
Brixworth is an old village and civil parish in West Northamptonshire, England, surrounded by farmland.
Northampton Road, the main road from Northampton to Market Harborough passes through the village, where a number of inns served the needs of travelers for refreshment, lodging and a change of horses back in the day. The buildings of two present-day pubs in the village date back to the era of horse-drawn transport.
The village is about 5 miles north of Northampton next to the A508 road, which now by-passes the village. It is about 8 miles south of Market Harborough.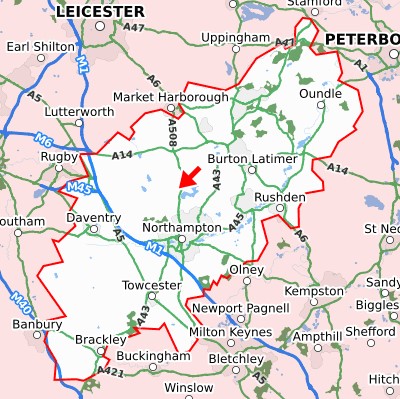 The village is popular with commuters who live there and commute to their jobs in Leicester, Peterborough, Birmingham and London.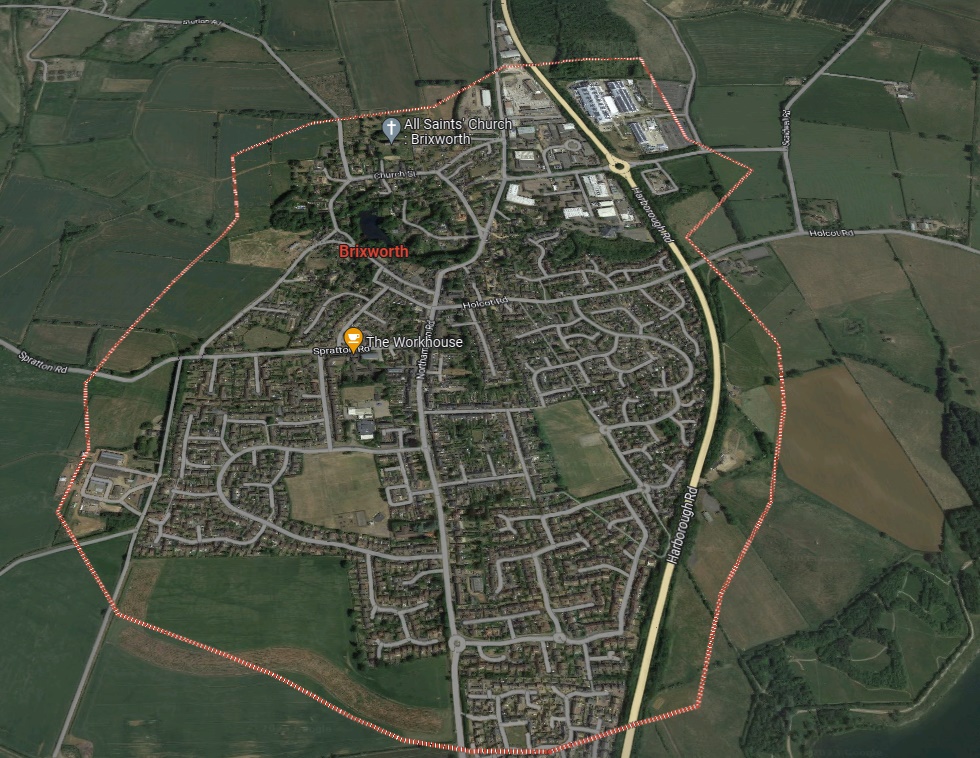 But not everyone who lives in Brixworth has far to commute.
If you are in the village center, and you head eastbound down Scaldwell Road toward the roundabout at A508, hidden behind the bushes on your right is a small road, called Quarry Road. It is down that small road where many of the villagers go to work each day to develop much of the power that drives F1 cars.
It is there, behind a shared security gate, that Ilmor Engineering and Mercedes-Benz High Performance Engines stare each other down across the 30-foot wide strip of tarmac that separates them.
Once family, now arch rivals.
For those who do not recall the history of Ilmor, Mario Illien and Paul Morgan, both engineers who were working at Cosworth on the Cosworth DFX turbocharged methanol engine for the CART Indy Car World Series had differences of opinion over the direction in which DFX development should go (Cosworth were inherently conservative as they had a near monopoly) led them to break away from their parent company to pursue their own ideas, and they formed Ilmor.
After originally developing IndyCar engines starting way back in the 1980s, the company built a partnership with Mercedes-Benz to power F1 cars for both the Sauber and McLaren teams.
After the death of Paul Morgan in a vintage airplane crash in 2001, Mercedes increased its stake until it owned the entire company, and renamed it Mercedes-Benz High Performance Engines Ltd. This is where the dominating Mercedes F1 Hybrid engines come from even today.
In 2005, Mario Illien concluded a deal to purchase the Special Projects part of the company from Mercedes-Benz. He did it in partnership with Roger Penske who took a 50% stake.
That new company worked in partnership with Honda Performance Development for IndyCar engines between 2003 and 2011. This new company, which is independent of Mercedes, is once again known as Ilmor Engineering Ltd.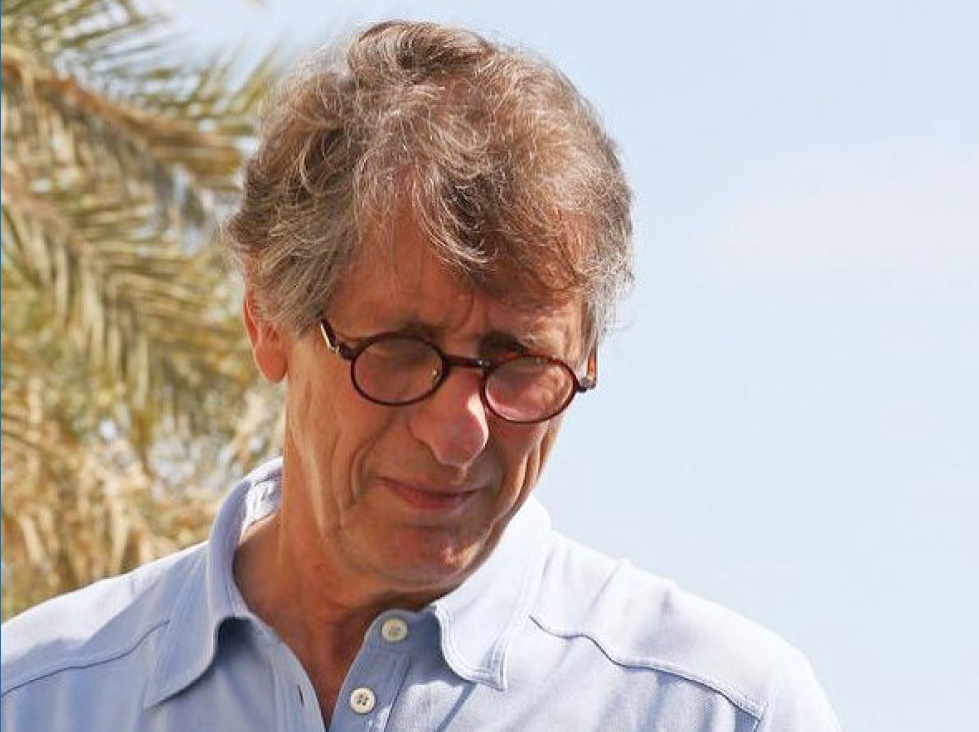 So not only do the powerful Mercedes F1 engines of today have their roots in Ilmor so do a lot of the IndyCar engines over the past 30 years or more as today the Chevy IndyCar engine is also developed by Ilmor in collaboration with GM's Warren, Michigan Technical Center.
But there's more…..
Once a totally separate company from Mercedes-Benz, Ilmor started working with Renault in 2015 to help improve its underperforming F1 power unit, and it quietly remained as a contractor to Renault until 2020, helping the manufacturer's in-house F1 engine development in Viry-Châtillon on the south side of Paris.
With the help of Ilmor, Renault made significant progress with its engine, and today French Alpine F1 driver Esteban Ocon believes that Alpine's Renault power unit was one of the French outfit's best assets during the 2022 season.
The result was a much more competitive car and engine for Alpine, which finished fourth in F1's Constructors' standings, although reliability issues weighed at times on results, especially on Fernando Alonso's side of the garage.
"I think it's very good, it's one of our good assets," the Frenchman said recently.
"As we've seen in Brazil we had good straight-line speed, very good, I was quite impressed with that, we were able to do good overtakes.
"I don't have the numbers, I'm not really too curious on that side, I let the engineer look at that, but it's definitely working well."
Alpine's Bruno Famin, the man in charge of the Renault's engine department believes Alpine will head into 2023 with a power unit practically on a par with its Ferrari, Mercedes and Honda rivals.
"It's a positive season because in terms of performance we really closed the gap," he said.
"Between the best and the worst, I think the difference has been divided by three or four compared to last year.
"We are very happy with that."
But Ilmor does not just have recent F1 engine design experience with Mercedes and Renault/Alpine…….there's more.
Remember when Fernando Alonso called the Honda F1 engine a weak F2 engine? Guess who consulted McLaren-Honda to help make the Honda engine better?
You guessed it – Mario Illien and Ilmor. And we all know how powerful that Honda is in the back of the Red Bulls today.
Really, it's a small world. Especially the high performance F1 engine world.
But there's still even more…..
What is curious about what was said by GM CEO Mark Reuss Thursday at the Andretti/Cadillac teaming announcement was that GM will support the team with 'combustion' elements out of its technical center in Warren, Michigan.
I found that rather odd, why would they support Andretti Global with Internal Combustion Engine Camber R&D if they are badging a Renault or a Honda as many journalists assumed?
Both Renault and Honda are quite capable of doing their own combustion chamber R&D.
Recall that Andretti already announced they had signed a deal with Renault a year ago. Assuming Andretti makes it to the grid by 2024 as they keep saying, we suspect that deal may just be for 2024 and 2025 until the new engine comes out in 2026.
So initially, Renault will likely be their power unit supplier, possibly with Cadillac badging.
A little history………..
I remembered a meeting held in Paris in 2017 on the future of Formula 1 engines, where the abolition of the MGU-H was also under discussion for the next generation of F1 engines.
At the time a birdie told me that in addition to the manufacturers Ferrari, Honda, Mercedes and Renault involved in Formula 1, Stefano Domenicali (then working for the Volkswagen Group), Harald Wester (for Alfa Romeo) and Mario Illien (for Ilmor) also sat at the table on that cold Paris Friday in February 2017.
Ross Brawn represented Liberty Media's position. Then FIA President Jean Todt chaired the meeting that ultimately set the outline for the new F1 engines coming in 2021, but later delayed until 2026 for reasons explained below.
According to my birdie, at that 2017 meeting there was agreement among those present on some basic points, for example that the current power units are too complicated, too expensive and don't hit the nerve of the spectators. With the abolition of the MGU-H, the hybrid system should become less complex and therefore, in theory, also marginally cheaper. At the same time, the sound would be louder. It was decided the MGU-K, which recovers energy from the brakes, should remain, and the goal was 1,000 HP output from the combined internal combustion engine and the MGU-K.
Ferrari and other manufacturers lobbied hard for the MGU-H to be kept, having spent nine-figure sums on its development. Manufacturers were especially wary of the potential 'double whammy' of needing to develop the current engines until the end of 2020 while building entirely new units for 2021. So the new engine was delayed until 2026.
Given Mario Illien's fingers being in the Mercedes, Renault and Honda F1 engines, for years, and his attendance in meetings that are driving the 2026 F1 engines, make no mistake about it, Ilmor wants to do a new 2026 F1 engine.
All that's missing for Ilmor is a car manufacturer to team up with.
A marriage made in heaven
So when Mark Reuss said Thursday 'combustion' chamber assistance for the Andretti F1 effort, that little birdie started whispering in my ear again.
That same birdie tells me that the tentative plan is for GM/Cadillac to do their own F1 engine for Andretti Global in partnership with Ilmor Engineering, similar to what they have with their Chevy IndyCar engine.
Ilmor designs and builds the Chevy IndyCar engine in England, but the Warren, Michigan Technical Center contributes to that engine, with, among other things, 'combustion' chamber R&D.
If there are any issues with the engines during the season, they come back to Ilmor's facility in Plymouth, Michigan, where the company also has a thriving boat motor business.
Since Illien has been intimately involved with the planning for the 2026 F1 engine, I suspect he already has the first version of the engine designed, and for all I know already has a mule up and running on one of his dynos.
Funny thing about those birdie's…….
Mark Cipolloni (aka Mark C.) reporting for AutoRacing1.com