F3/F2: Red Bull Junior Team announces 2023 line-up
A second F1 World Championship for 
Max Verstappen
 keeps the focus very clear for the 
Red Bull Juniors
 determined to follow in his path. This year 12 young drivers chase that dream.
Covering a wide spectrum of different race series across the globe, these young aspiring drivers, from 10 different countries and representing most of the world's continents will take on strong competition in 
F2
, 
F3
, 
Super Formula
, various 
F4
 programs and 
Karting
 race series.
While just over half of the athletes have experienced life in the 
Red Bull Junior Team
, there are 5 new additions to the group, some of the newcomers come with family names that represent past Formula 1 greatness and will be interesting to watch what their heritage can bring to the program.
Best of luck to all these young drivers for 2023.
Drivers continuing in the Red Bull Junior Team
Age: 20 – DOB: 11th February 2002

Super Formula – Team Mugen
After taking 4 wins on his way to 3rd in the 2022 F2 Championship and having been at the wheel of an F1 car, Lawson moves on to Super Formula with Team Mugen for his 5th season as a Red Bull Junior.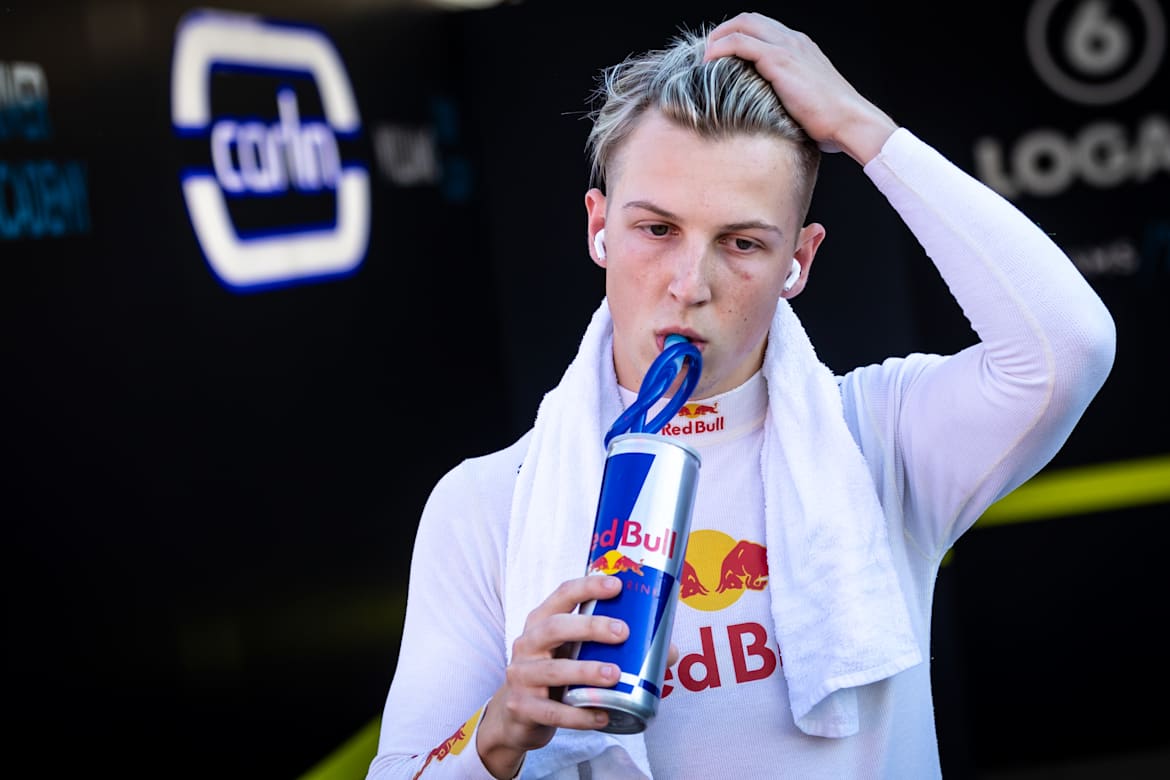 Age: 17 – DOB: 2nd May 2005

FIA Formula 2 – Hitech GP

Formula Regional Middle East – Hitech GP
Victory at the Red Bull Ring was one of 5 2022 F3 podiums for Crawford who finished 7th in the series and now moves up to F2 with Hitech after starting the year driving F3 in the Middle East. It is his 4th season as a Red Bull Junior.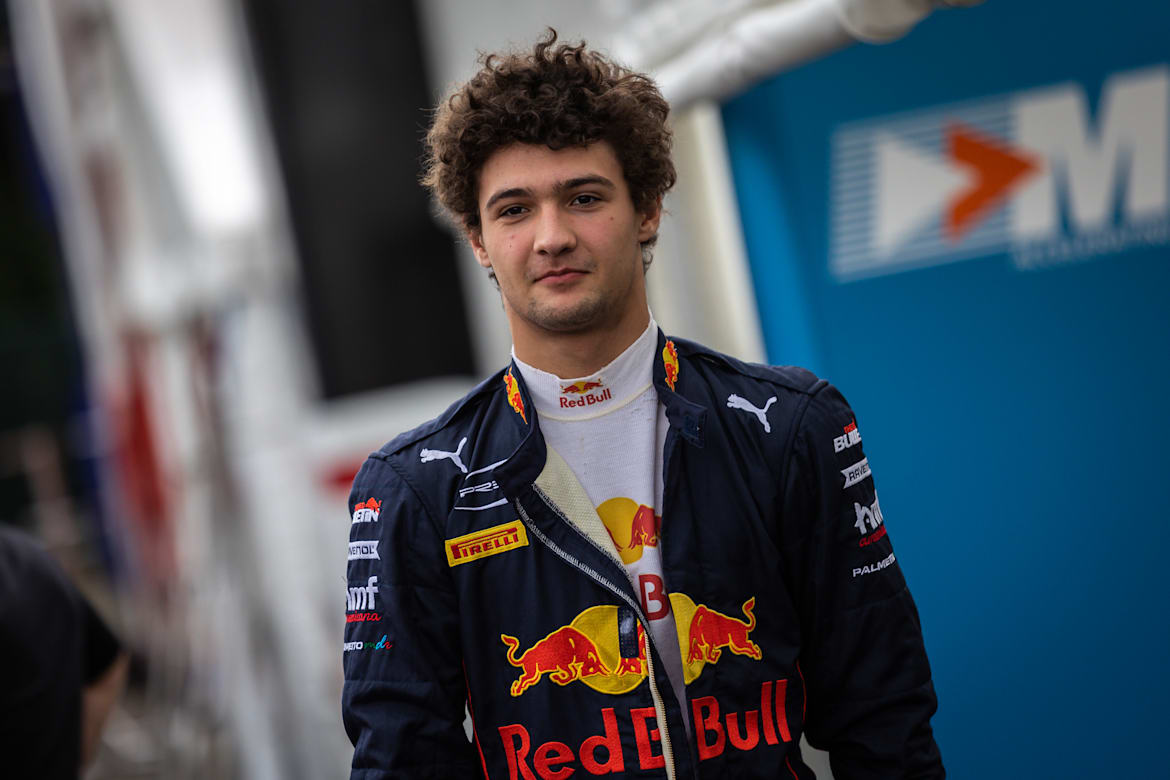 Age: 18 – DOB: 28th September 2004

FIA Formula 2 – Hitech GP
Leading and battling hard to win the F3 championship in 2022 Hadjar won 3 races but ended the year 4th. He moves up to F2 with Hitech GP for his second season as a Red Bull Junior.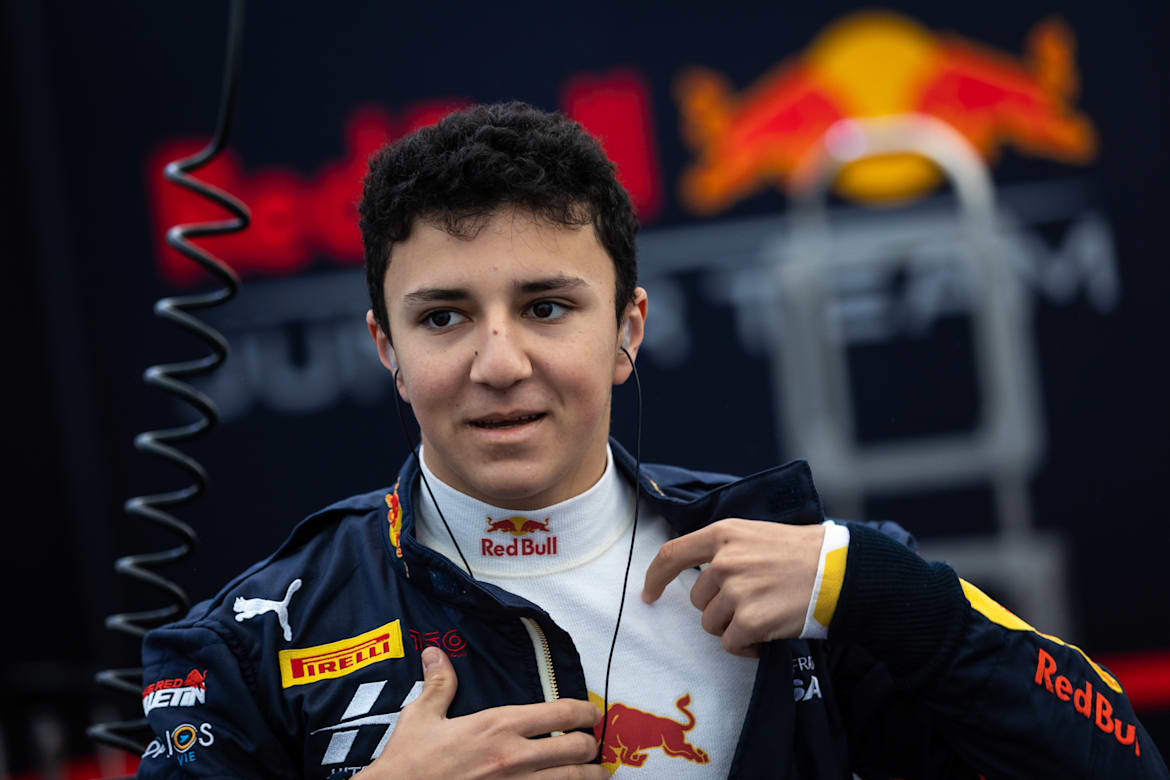 Age: 19 – DOB: 17th March 2003

FIA Formula 2 – MP Motorsport
F3 champion in 2021 Hauger won 2 races on his way to finish 10th in his Rookie F2 season and now joins MP Motorsport to chase further F2 success in his 6th season in the Red Bull Junior Team.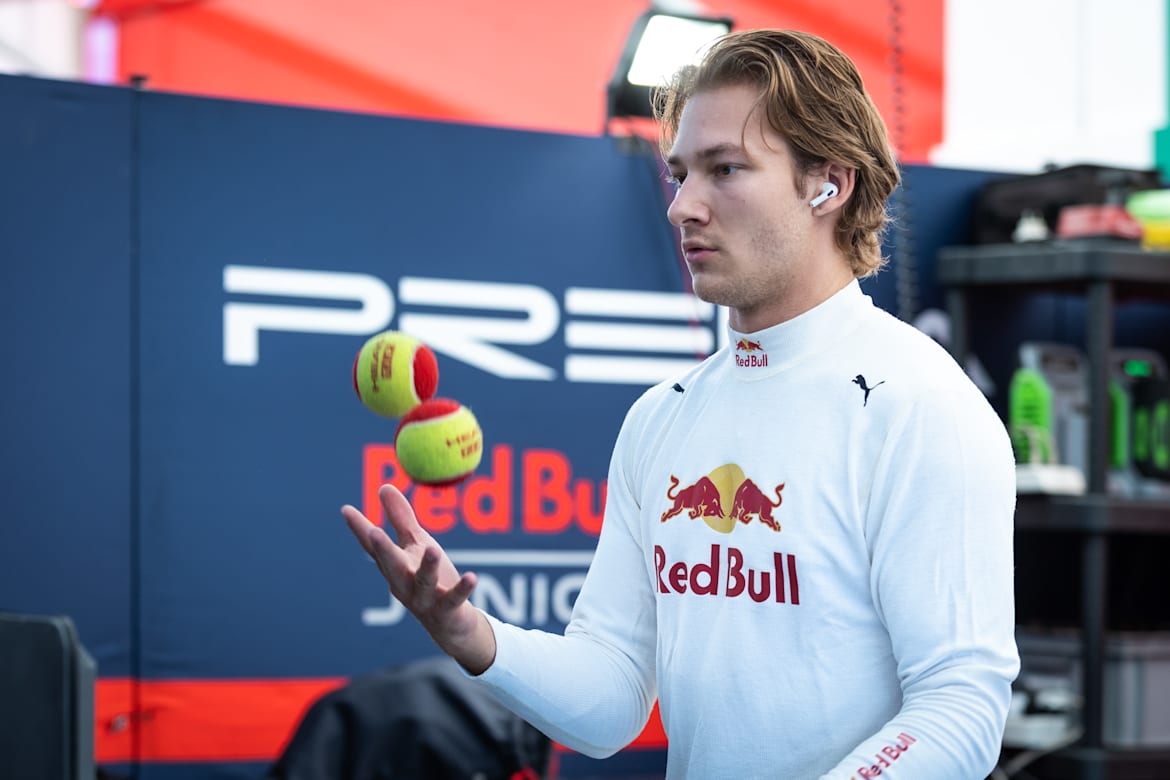 Age: 21 – DOB: 22nd September 2001
After winning the French F4 title in 2020 Iwasa moved quickly through F3 (12th) and into F2 last season where he scored 2 wins on his way to 5th. He is looking for further F2 success with DAMS in his 3rd season as a Junior.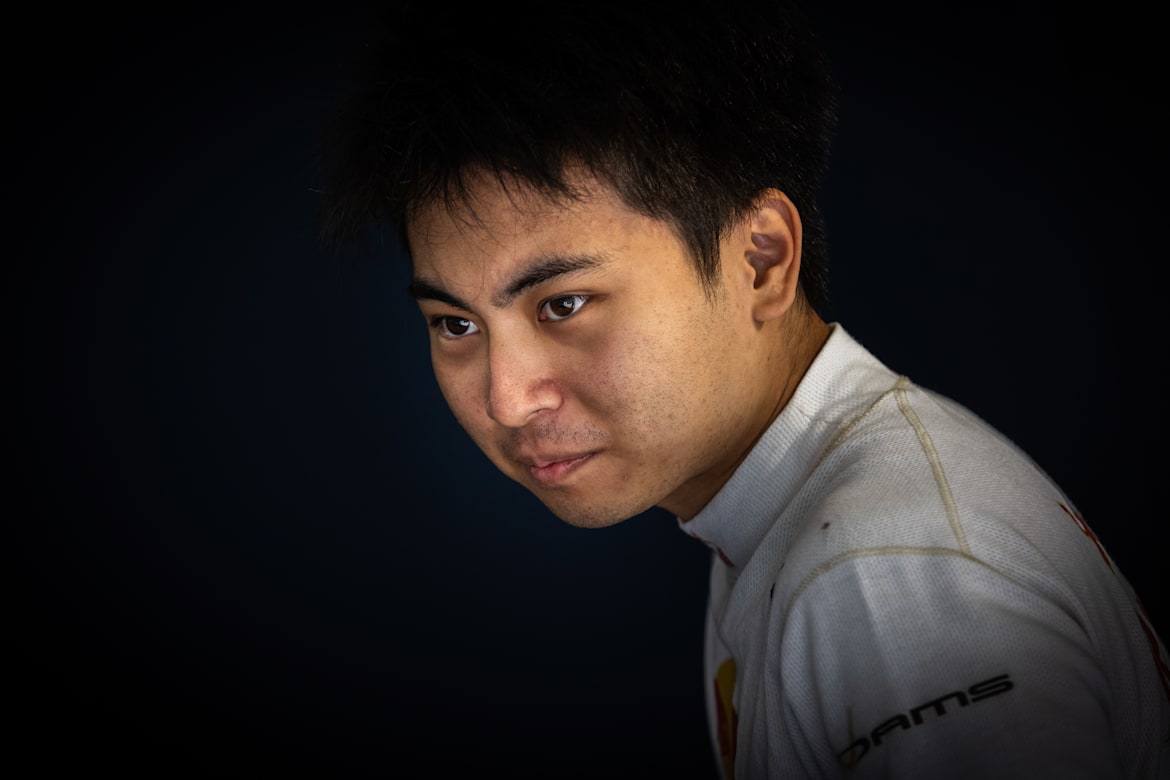 Age: 17 – DOB: 18th December 2005
The 17-year-old Japanese racer, who is also a member of Honda's junior programme, most recently competed in the French F4 Championship in 2022, winning three races and taking seven additional podium finishes on his way to third overall. His victories came with impressive drives at Pau, Spa-Francorchamps and Paul Ricard in his first season of single-seater racing.
Prior to his F4 debut, Arao was the winner of the Suzuka Racing School Formula scholarship, having been selected by former F1 driver and double Indy 500 winner Takuma Sato and fellow ex F1 racer Shinji Nakano as the best performer.
He was also a leading contender in the Japanese Karting Championship, finishing as runner-up in 2021, with his performances leading him to be signed into the Honda Formula Dream Project (HFDP) from the 2022 season onwards.
He now graduates to GB3 with reigning team champion Hitech GP, who also claimed the driver's honours with Luke Browning in 2022.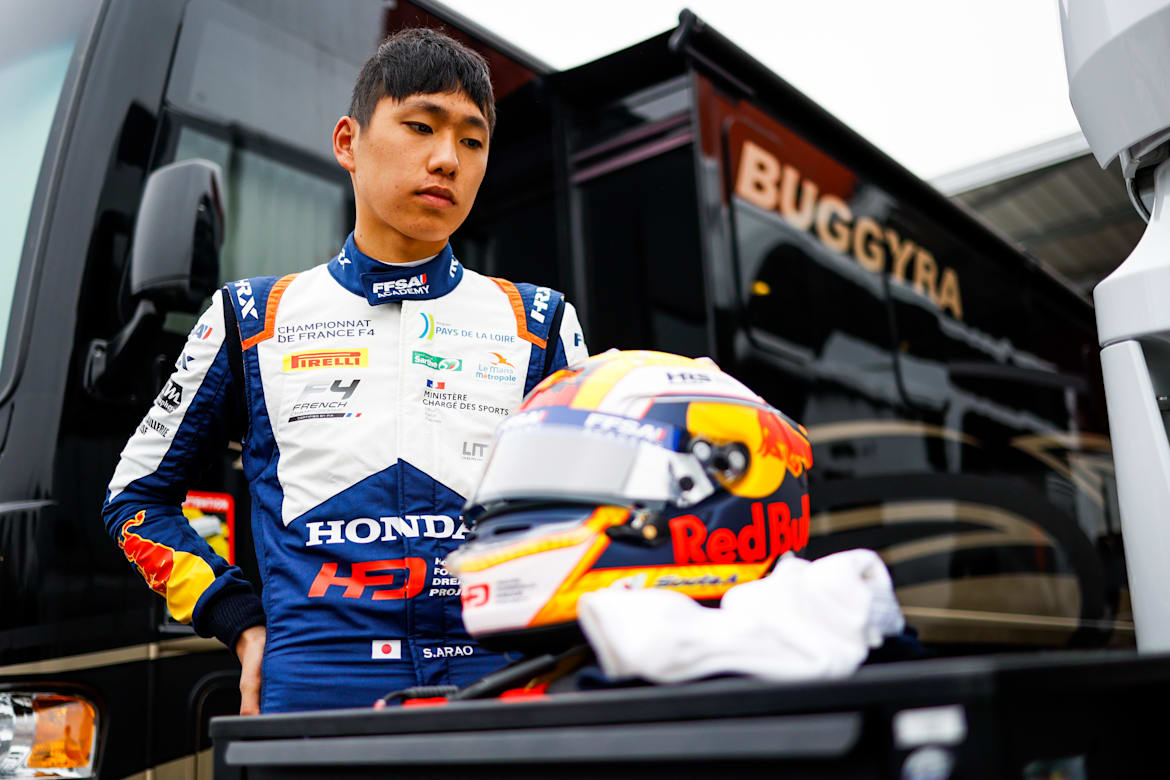 Age: 15 – DOB: 8th August 2007

Only old enough to make his F4 debut in August last year Lindblad quickly settled in and the Red Bull Junior will contest a full 2023 F4 calendar starting with Hitech GP in the UAE then driving for Prema in Italian F4 and other selected F4 races.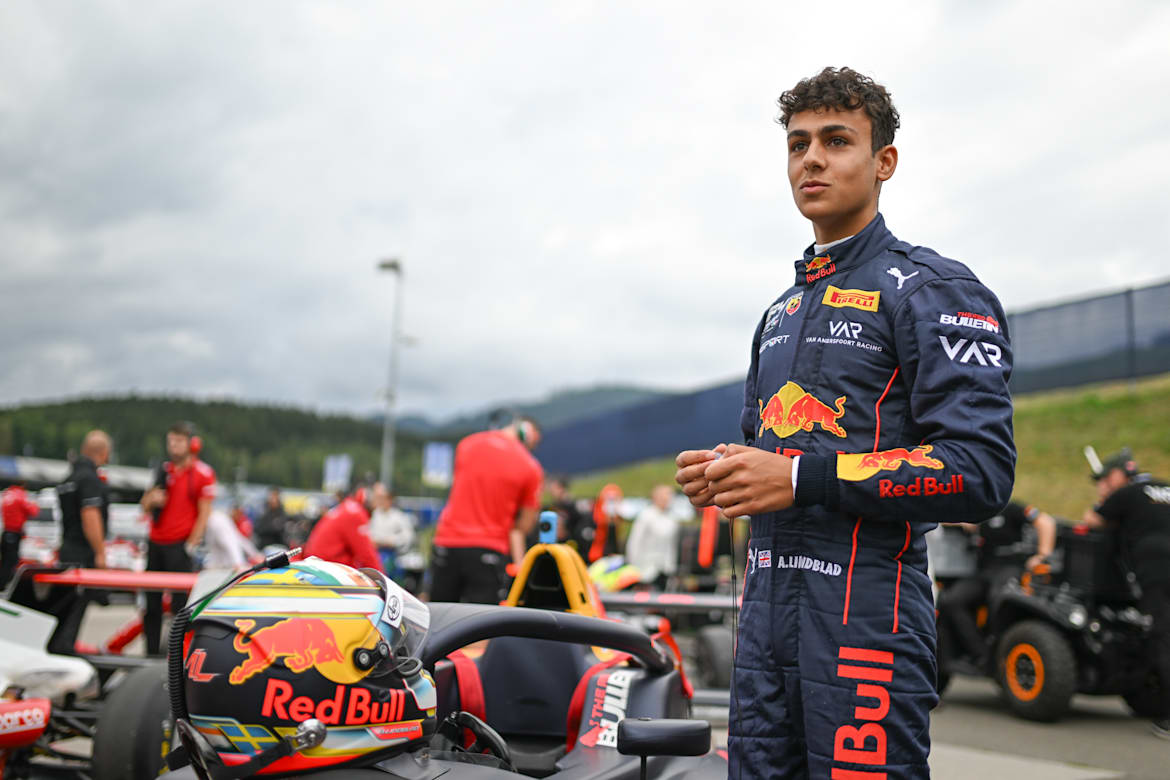 Joins the Red Bull Junior Team
Age: 21 – DOB: 18th July 2001
His Rookie F2 season took Fittipaldi to 8th in the championship and featured 6 podiums including the Imola Feature Race where he started P15 and finished 2nd. He joins the Red Bull Junior Team with Carlin for 2023.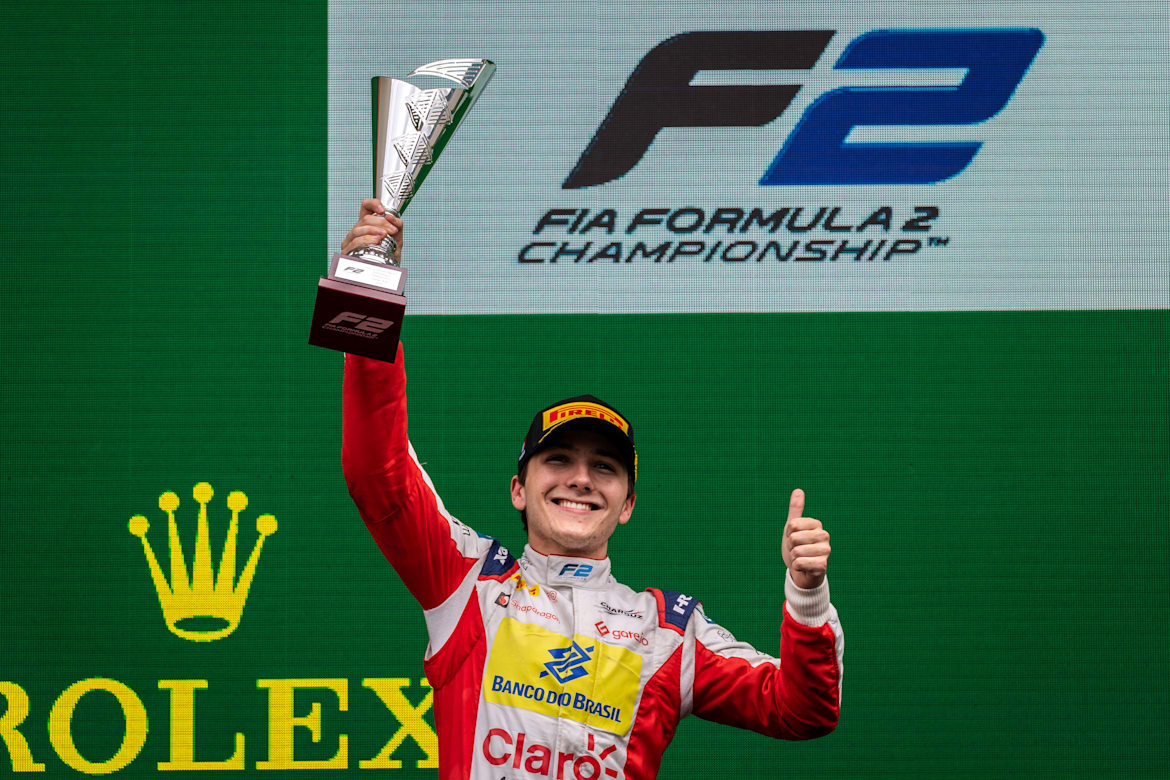 Age: 19 – DOB: 2nd October 2003
Winning the last 3 F3 Feature Races of 2022 took Maloney to within 5 points of the title. He joins the Red Bull Junior Team for 2023 and steps up to F2 driving for Carlin.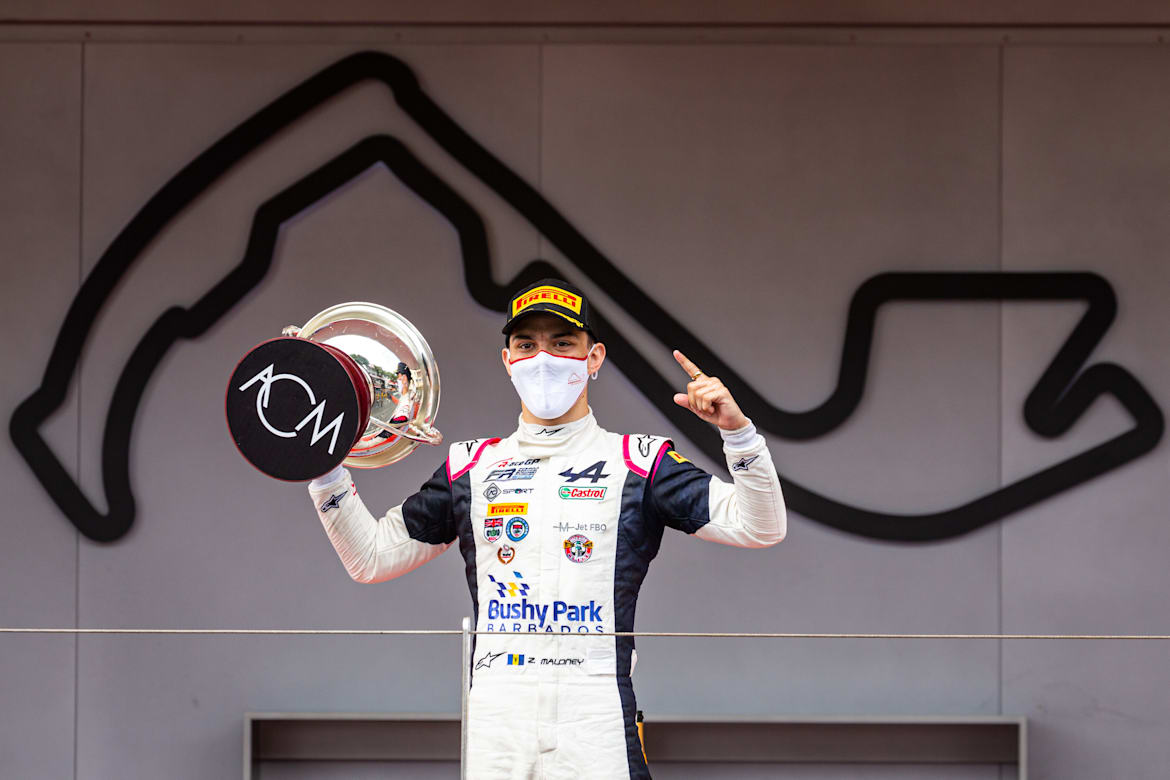 Age: 17 – DOB: 11th April 2005

Formula Regional Middle East – Hitech GP

FIA Formula 3 – Hitech GP
Montoya scored points in his only 2 FIA F3 races in 2022 and now joins the Junior Team to contest a full F3 season with Hitech GP after starting 2023 in Formula Regional Middle East.
The Colombian made two appearances last year across the Zandvoort race weekend with Campos Racing and tested with Hitech in Jerez in last year's post-season test.
Montoya graduated from karting in 2020 to Italian Formula 4. He finished the season 11th in the standings and competed in six races in ADAC Formula 4. The same programme followed the next year, improving to fourth in the Italian Championship in 2021, taking two pole positions and nine podiums across the season.
In 2022, Montoya competed in the Formula Regional Asian Championship ahead of the European season beginning, winning twice and finishing seventh in the Drivers' Standings. His step up from F4 to Formula Regional European Championship by Alpine with PREMA Racing was a tough one, but he ended the season 13th on 44 points.
During 2022, his two current F3 appearances came in Zandvoort with Campos where he acquitted himself very well, finishing both Sprint and Feature Races in eighth position.
Montoya says that his move to the Championship for a full season with Hitech was a great opportunity to fight at the sharp end of the grid.
"We will all work together to have a great year and fight at the front consistently. I just want to say thank you to my family and everyone else involved. Let's bring on the season and give it everything."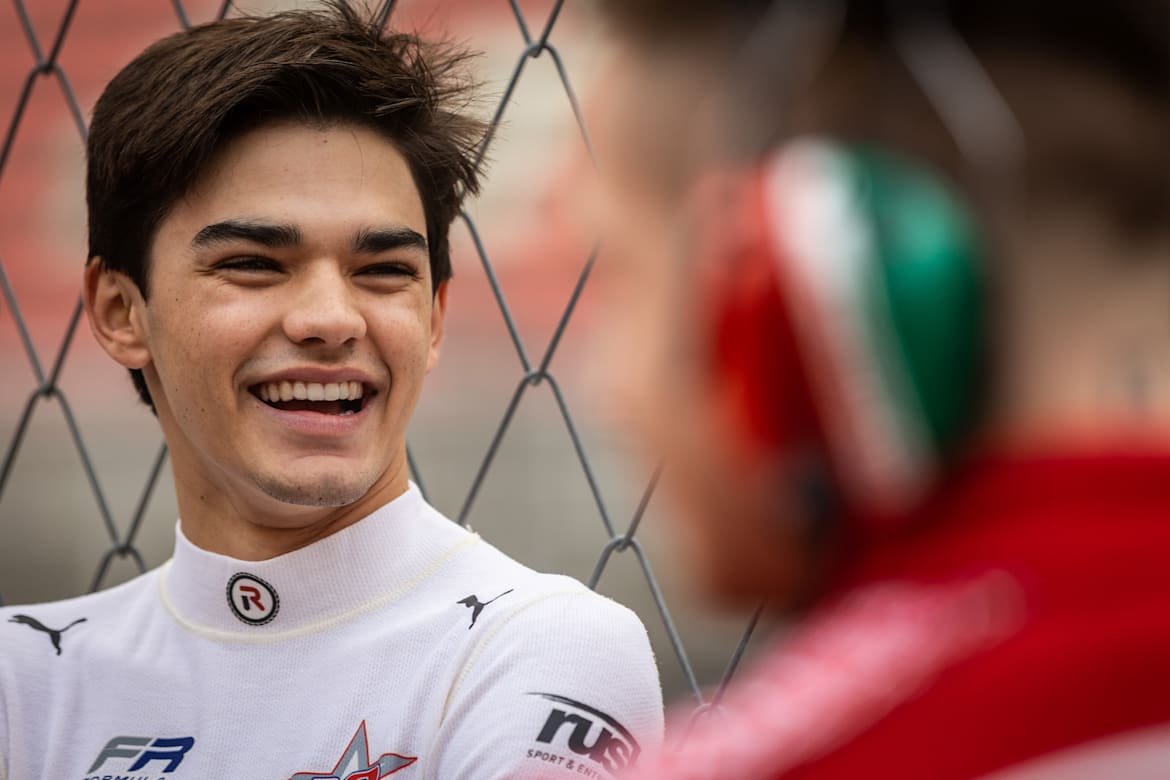 Age: 14 – DOB: 17th April 2008

Spanish F4 – Campos Racing

Moving from the USA to Europe in 2021 set Deligny on a competitive karting path and following WSK wins in 2022 he joins the Red Bull Junior Team with Campos Racing to contest Spanish F4 in 2023.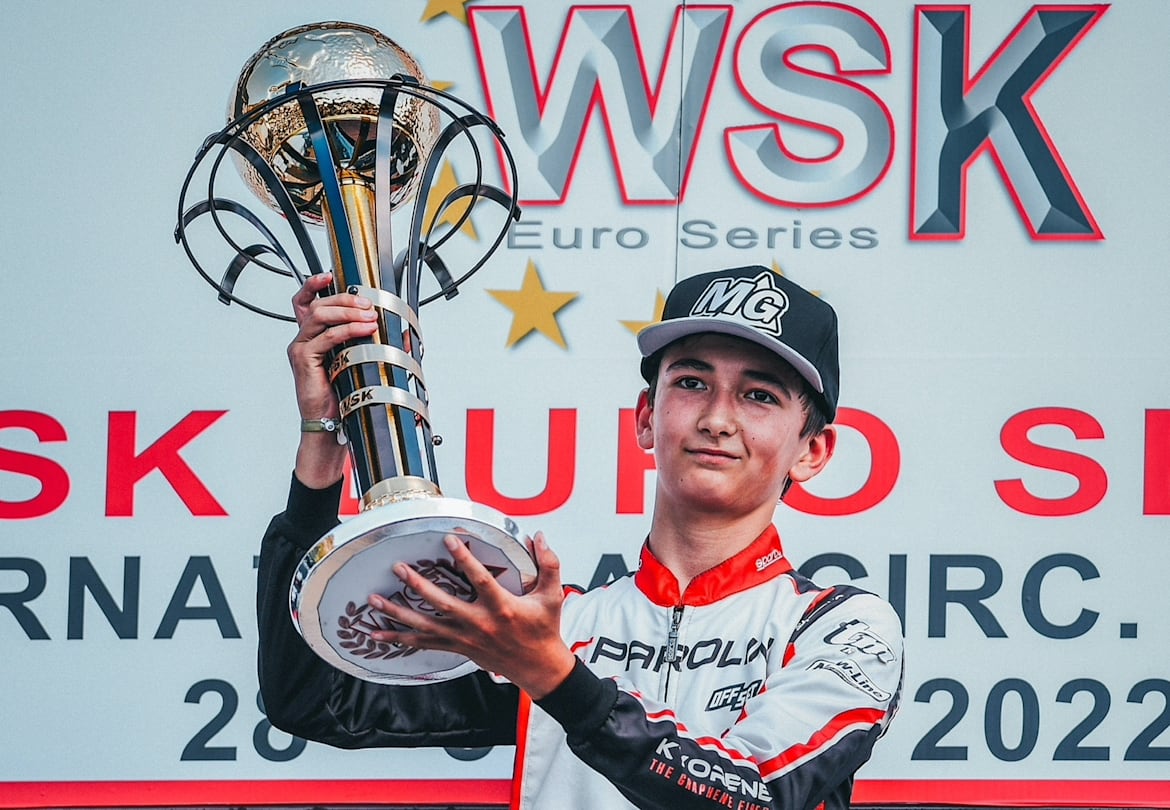 Age: 13 – DOB: 22nd February 2009

Karting – FIA European & World Championships – Prema
Karting success includes winning the OK-Junior World Championship in 2022. Tarnvanichkul joins the Junior Team for 2023 contesting the Karting FIA European & World Championships with Prema Academy supported by Kart Republic