Automotive: Honda rolling out a Plethora of Hybrids because that is what customers want
American Honda provided an outlook on its U.S. automobile business for 2023 during a media briefing with Vice President of Sales, Mamadou Diallo.
"Like the rest of the industry we're not completely out of the woods with supply issues yet, but we're optimistic the Honda and Acura brands will achieve higher sales volumes this year," said Diallo. "With our new models, from our refreshed light truck line-up to the increased hybrid volume and our continued commitment to fun-to-drive cars, our brands are well positioned for 2023."
2023 Automobile Sales
Honda and Acura days' supply remained in the single digits for most of 2022, with an historically high turn rate of 77%.
With increased production in 2023, the Honda brand is expected to realize sales of up to 1.2 million units and the Acura brand will aim for 160,000 units. This will mean an increase ranging from 20-25% over 2022.
American Honda is entering 2023 with roughly twice the amount of on-hand inventory compared to last year, with a 17 days' supply.
American Honda will work closely with its dealer body through new initiatives like pre-sales and reservations to take care of customers.
2023 Product Candence
The step-by-step execution of the company's smart electrification strategy has 2023 shaping up to be the year of the digital and electrification transformation for American Honda.
"In 2023, we will see the strategies we've been talking about, including growing sales of light truck models, increasing volume of hybrid-electric models and the start of digital sales at Acura," said Diallo. "All this leads toward our vision of 100-percent electrified sales by 2040 to fulfill our ultimately goal of zero emissions by 2050."
Acura
Acura will serve as the tip of the spear for digitalization at American Honda, with 100% of Acura EV sales taking place online, starting in 2024 with the ZDX and ZDX Type S. Pre-sales for ZDX will begin in 2023, ahead of the early 2024 release.
The highly anticipated Integra Type S will arrive this summer as the performance gateway to the Acura lineup.
The TLX performance sedan will receive enhancements in 2023 that will further its appeal in the competitive midsize luxury sedan segment.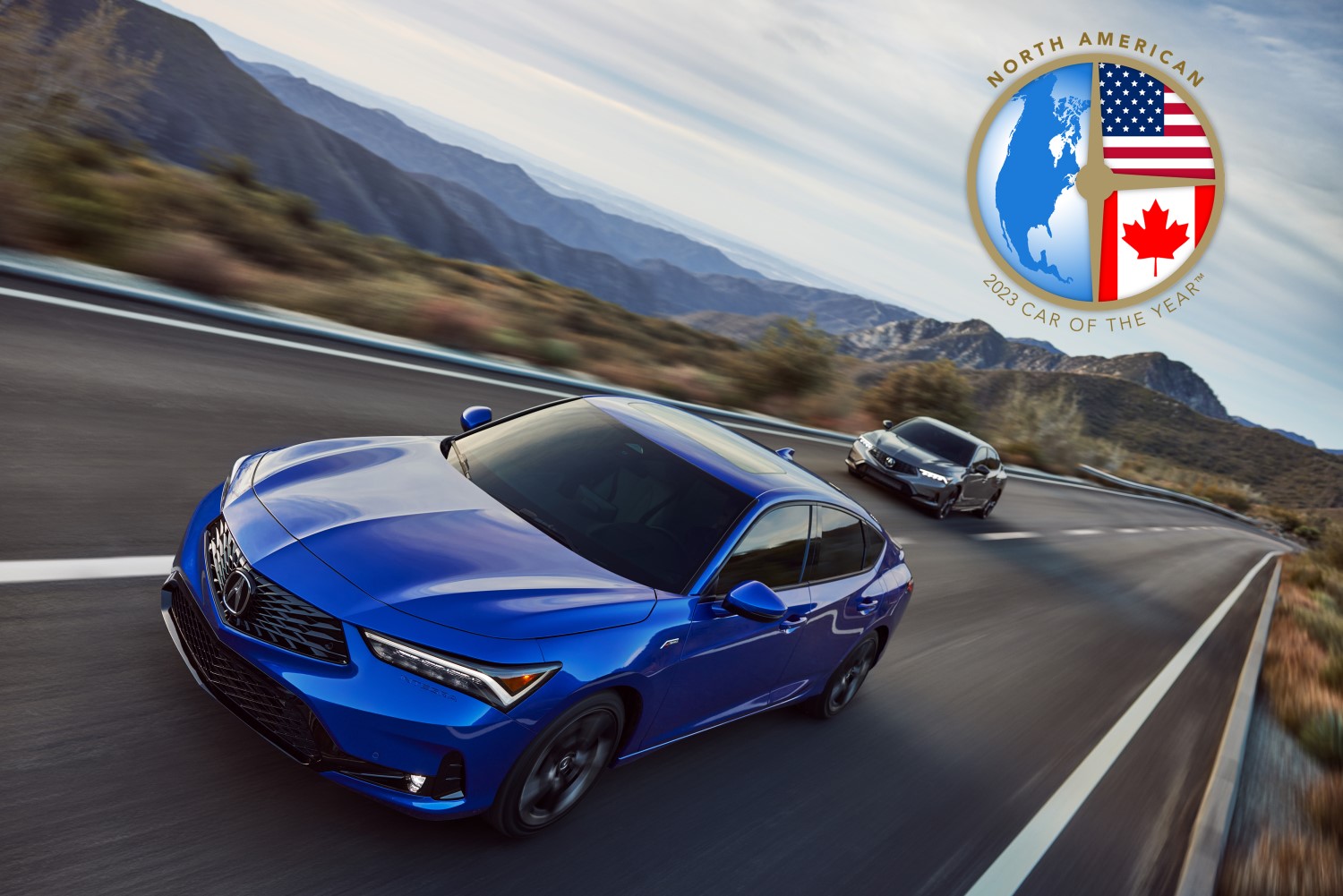 Honda
The Honda brand capped off the 'Year of the SUV' with the introduction of an all-new Pilot and Pilot TrailSport at the end of 2022, which followed the launch of the all-new HR-V, CR-V and CR-V hybrid.
The Honda light truck lineup will remain competitive in 2023 with additional changes to the Passport and 2024 Ridgeline to enhance rugged capability and design including the first application of TrailSport to the Ridgeline.
The launch of the all-new Accord and Accord hybrid in early 2023 marks an increase in hybrid volume and the first Honda application of Google built-in.
Honda will continue to increase hybrid sales through core models as an important step in bridging customers to full electrified vehicles while reducing GHG emissions. This includes increasing sales volume to 50% of the sales mix for CR-V and Accord hybrids, and the introduction of a Civic hybrid in 2024, which will be offered as both a sedan and hatchback.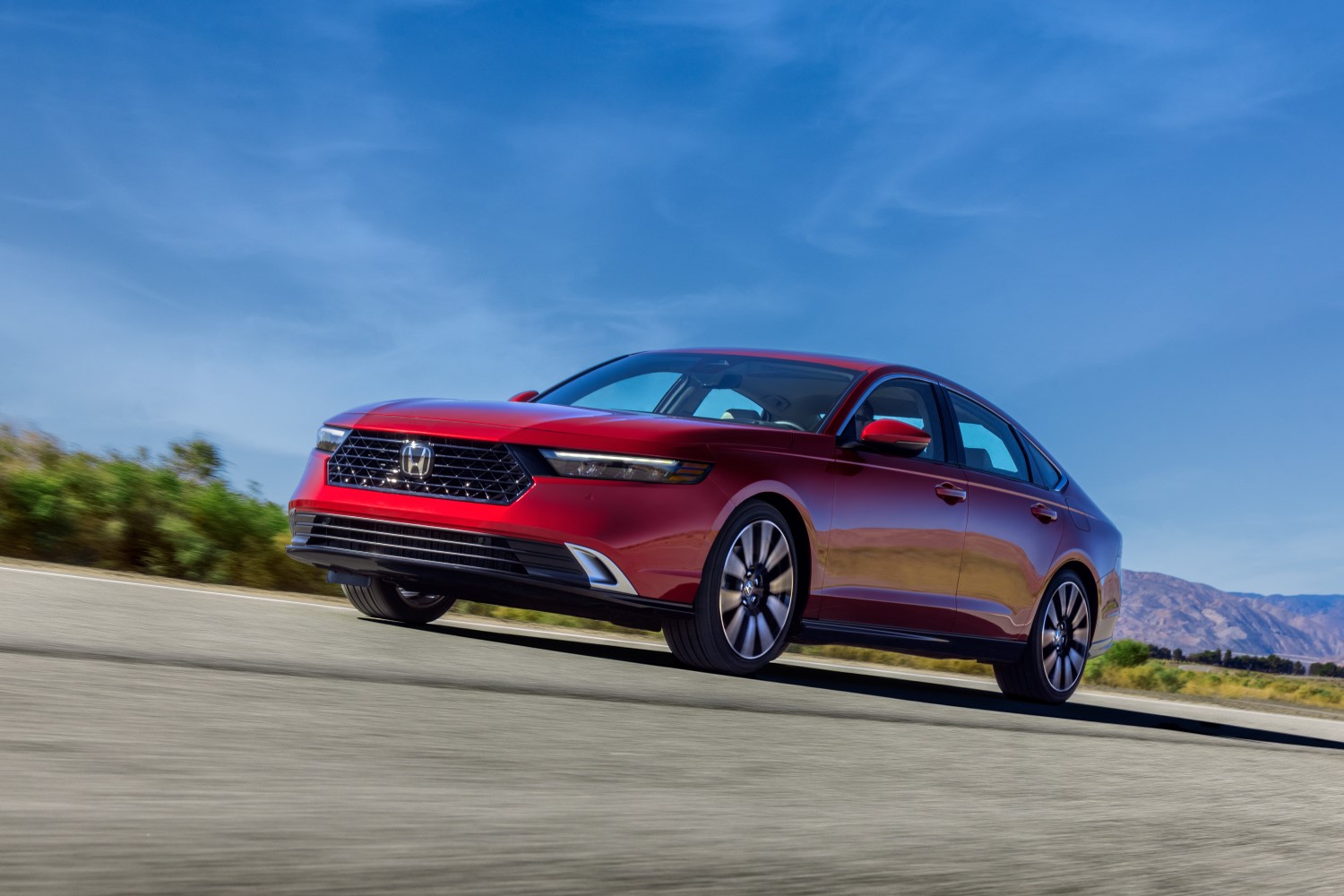 Electrification Updates
2023 will mark the start of pre-sales for the Prologue, Honda's first electric SUV. Deliveries of the Prologue will start in early 2024.
The rise of hybrid volume of the CR-V and Accord will mean a three-fold increase in production output of the hybrid-electric powertrain in Ohio.
As a part of the new EV Hub in Ohio, Honda soon will break ground on a new $3.5 billion joint venture EV battery plant in Ohio, with another $700 million in re-tooling set to begin on three Honda auto plants.