F1: Tost plays down Red Bull-Ford rumors, but something is up!
(3rd Update)
This rumor is upgraded to 'strong' today.
F1 business reporter Vincenzo Landino from The Qualifier wrote on Twitter: "Red Bull's livery launch date is 3 February in New York City.
"I have word from some of my contacts that Ford is sending some content creators and influencers to NYC on the same date. Coincidence?"
Red Bull's livery launch date is 3 February in New York City.

I have word from some of my contacts that Ford is sending some content creators and influencers to NYC on the same date.

Coincidence? #F1 https://t.co/QS22ltAVsC

— Vincenzo Landino (@vincenzolandino) January 27, 2023
Adding more fuel to this rumor, FIA president Mohammed Ben Sulayem told reporters at the Dakar Rally this week: "In a short time, maybe as early as next week, another manufacturer could sign for the 2026 engine regulations."
Mark Rushbrook, chief of Ford's racing department, spoke to Motorsports.com about the sport and how it has grown in popularity, especially after Netflix's original series Drive to Survive. He explained Ford's perspective on racing and how F1 is now on their radar, saying:
"Formula 1 is certainly strong and growing, both in the United States and globally. What they have done well is create great racing and great competition. It's still the pinnacle, but they've been able to reach new audiences with things like Drive to Survive. As a company we go racing for innovation, tech transfer, the learning opportunity, but also for marketing reasons as well. It's shifted for sure, and it definitely requires consideration."
---
January 27, 2023
Both Red Bull and its 'B' team AlphaTauri, are revealing their cars in NY City this year – 1 week apart. A rather long way to go if not for Ford to also be announced.
However, Red Bull claims it is because of how popular the Red Bull team is on social media in the USA now (it saw a 69% growth in American social media followers last year), and AlphaTauri claims because it is Fashion Week in NY City and AlphaTauri is a fashion brand.
True, or are they trying not to spill the beans on a Ford for 2026 announcement?
---
January 27, 2023
Red Bull Racing may already be presenting its new engine partner for 2026 in New York. According to the German edition of Sky Sports the CEO of the new partner will join the car launch.
However, the story was soon taken down, perhaps not to spill the beams?
Ford is considering a move into Formula One in the future, Mark Rushbrook confirmed in an interview with Motorsport.com. However, its Global Director would not comment on the possible partnership with Red Bull Racing.
Will it be:
Stay tuned……..as the RB19 will be presented in NY City next Friday on February 3rd.
---
January 26, 2023
(GMM) Franz Tost has played down speculation Red Bull is preparing to announce a partnership with Ford.
Some believe the fact that both Red Bull and sister team Alpha Tauri, which is run by Austrian Tost, intend to launch in New York early next month as a sign that the deal with the American carmaker is on.
"It's fashion week there," Tost told Sport1. "That's why we're going there."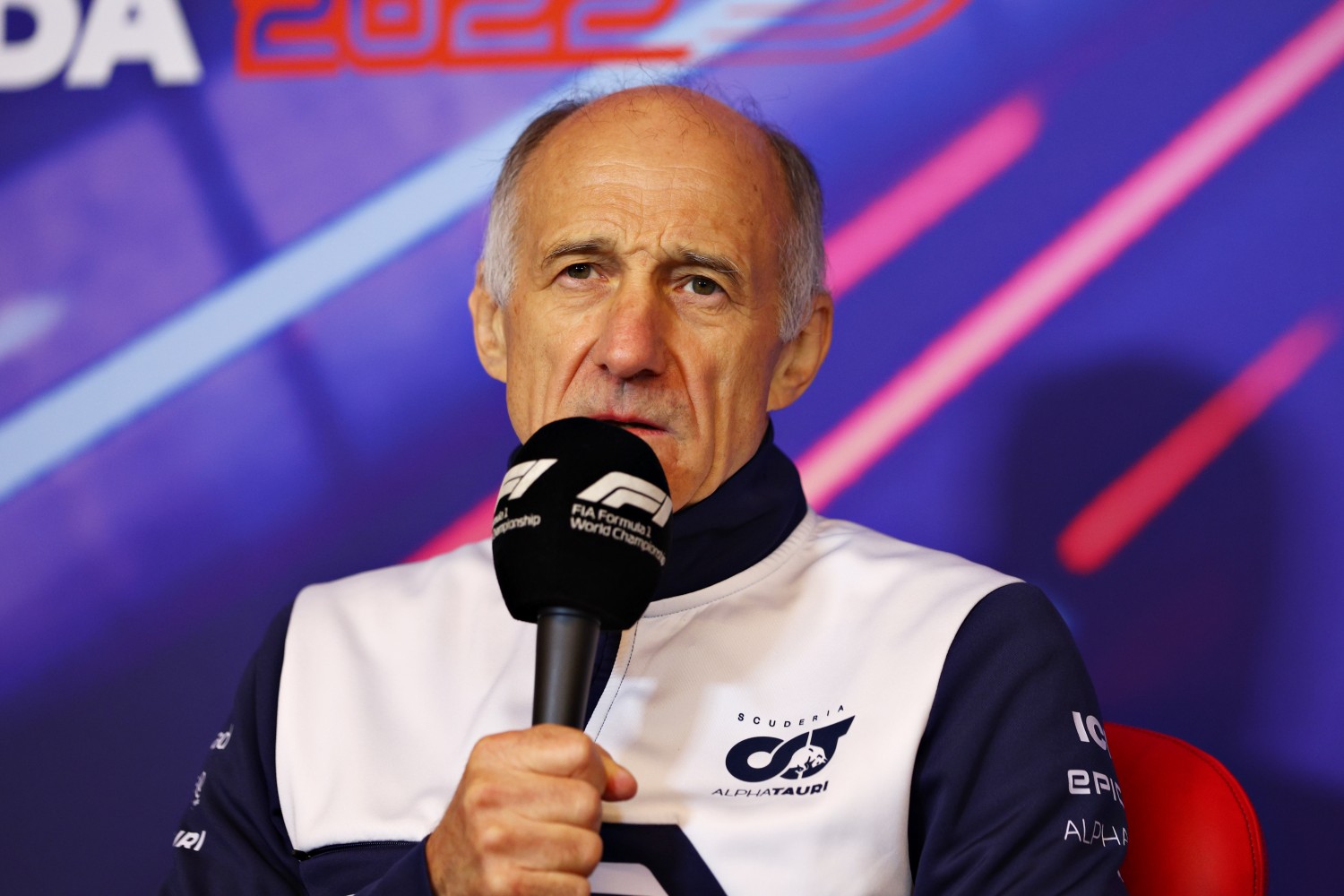 Indeed, 'Alpha Tauri' is also the energy drink company's fashion brand.
Tost said that he is determined that the Faenza based team he leads has a better season this year than in 2022 – which is why he even went to work on his recent 67th birthday.
"As always, I was in the office at 7 and got home sometime after dark," he revealed.
He was also asked about reports outlining Germany's astonishing demise from prominence in Formula 1 to the current situation where even the races won't be able to be seen on free-to-air television this year.
"People need heroes," said the Austrian, "and they need them made of flesh and blood, not metal."
Indeed, the returning Nico Hulkenberg is the only German driver on the 2023 grid – with the fresh-faced star Mick Schumacher losing his race seat.
"In the past, you wanted to see Michael Schumacher win, not the engine or the Mercedes car," said Tost. "Another example is Boris Becker because before him, interest in tennis was more reserved for the affluent.
"That changed abruptly with Boris and Steffi Graf's success. Suddenly, all the kids wanted to play tennis."
Therefore, he says it's imperative that 23-year-old Schumacher convert his new Mercedes reserve role into a return to a racing seat.
"You're only really noticed by the general public if you're constantly in focus. And you only do that as a pilot," said Tost.
"That's why it's important that Mick finds his way back onto the grid as quickly as possible. It's not impossible, but it won't be easy either."