IndyCar: Romain Grosjean not ruling out F1 with Andretti
(Update)
(GMM) "Never say never" is how Romain Grosjean sums up his chances of returning to Formula 1.
The Frenchman's former Haas teammate Kevin Magnussen is now back on the grid, but Grosjean admits that his last two years alongside the Dane were "not very enjoyable".
"You get to a point where you know you've reached your maximum and it's got to be the end," the 36-year-old told GQ magazine.
Grosjean is now in IndyCar with the top-tier Andretti team – with team owner Michael Andretti keen to enter Formula 1 in alliance with Cadillac.
And for Andretti-Cadillac's first year in F1, potentially slated for 2025 or 2026 pending the sport and governing body the FIA's approval, Grosjean might make sense.
"One thing I learned last year is to never say never," said Grosjean when asked about the prospect of a return to F1 with Andretti.
"I told my wife I would never live in the US and I would never race in a US series and I would never do the Indy 500, and I've done the three of them," he smiled.
"So I think it's just you never know what the future is like. Now, I enjoy being in IndyCar. I enjoy being able to do Lamborghini IMSA for the endurance races. It's the right balance for me.
"For sure, Formula 1 stays the pinnacle of motorsport," Grosjean added. "So yes, if it was a team to win, yes.
"For sure, Andretti would have a lot of work if they make it Formula 1, just the way Haas was. Right now I would say I prefer to stay in IndyCar, but again, you never know.
"When things are done and concrete and in front of you, sometimes your mind changes."
---
January 26, 2023
Currently racing for Andretti Autosport in the IndyCar series, Romain Grosjean says "never say never" when asked about driving for Michael Andretti's F1 team should it gain entry into F1.
Andretti said he plans to run one veteran driver (Grosjean fits that bill) and one American driver, Colton Herta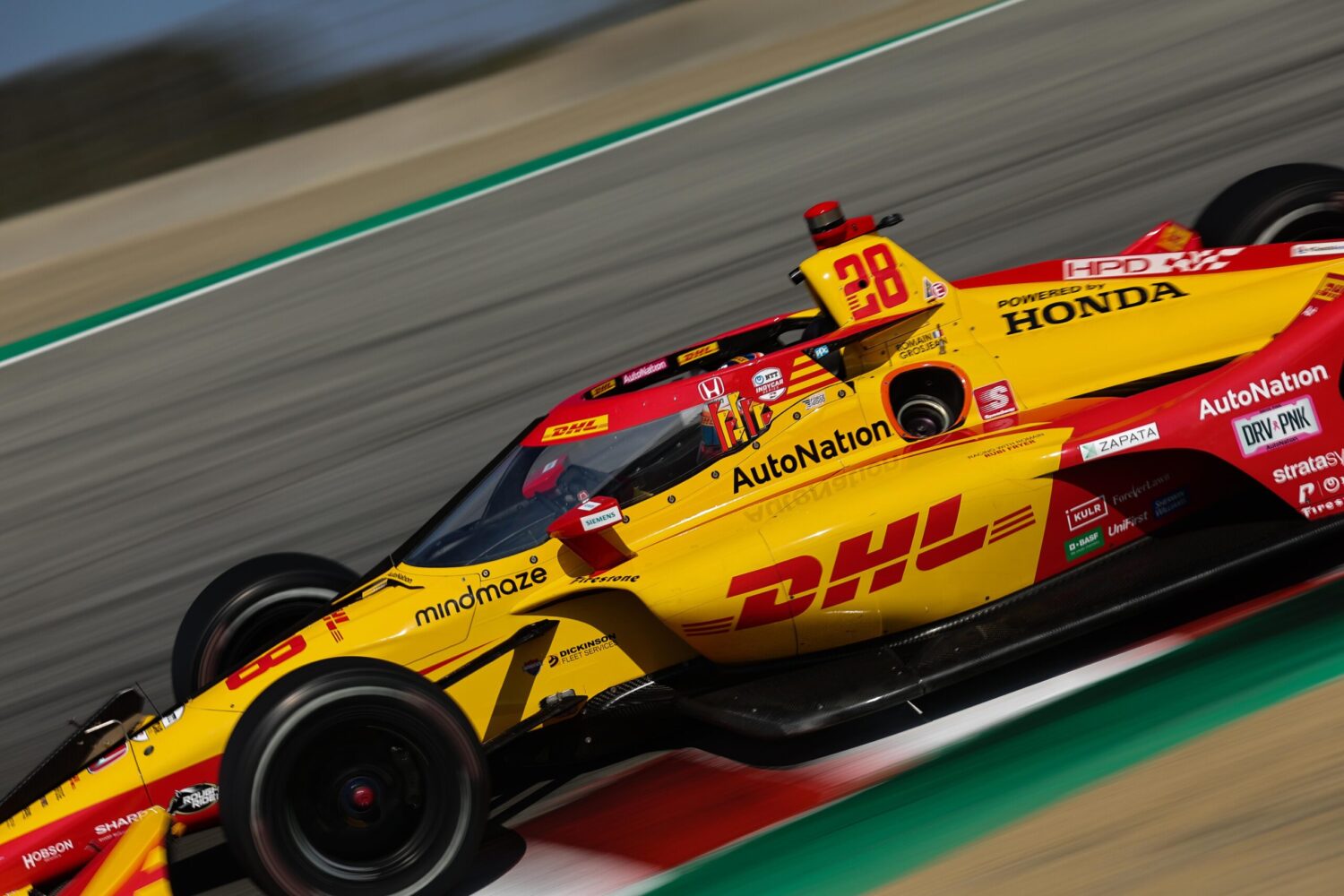 "Yeah, absolutely," Romain replied to The Race when asked if he was interested in coming onboard the Andretti Global F1 team.
"I think a lot of Formula 1, one thing I learned is never say never.
"So yes, I think it's great news for Andretti. They're working really hard towards that goal so I really hope it's going to happen.
"They're definitely trying to make it happen. So that's good.
"They've got the financial backing, they've got the constructor. So it's interesting to see the way that the team is expanding and building."
Some IndyCar drivers criticize Grosjean for his aggressive style of racing.
"I think there was a bit of jealousy out there because I came from Europe, I was voted favorite driver by the fans," he said. "Sometimes I almost hoped that that vote didn't happen, just because I think it kind of put a target on my back.
"I got a really good seat at Andretti, DHL is an iconic sponsor in IndyCar, so I think some guys were just a little bit jealous of that.
"There were some [negative] comments made by not even a handful [of drivers].
"I think through the year, things got better. If we take Alexander Rossi, we are actually good friends now after the incident.
"We kind of cleared the air, and we actually became much closer than we were before. So, things are good.
"I still love racing in the US, still happy being here.
"Obviously now I'm in a big team. So I'm here to try to win the championship.
"You change a bit, if you come and you don't do all the races people are quite friendly with you.
"When you start doing all the races and try to go for the championship obviously things are a little bit different.
"But saying that, it's still very good. It's still a good atmosphere that I enjoy a lot. We're competitors, everyone wants to win, but we're also like colleagues and friends so I really enjoyed that."