IMSA: The Rolex 24 was the 2nd straight 1-2 for Acura
Defending Rolex 24 at Daytona and series champions – Acura and Meyer Shank Racing – combined to score their second consecutive Rolex 24 victory today at Daytona International Speedway, at the start of the GTP hybrid racing era in the IMSA WeatherTech Sports Car Championship.
The event marked the successful racing debut for the electrified Acura ARX-06 prototype sports car, the second successive win at Daytona for the Meyer Shank Racing team, and the third consecutive Rolex 24 win for Acura in the North American crown jewel of endurance sports car racing [see Fast Facts section below].
Starting from the pole, the MSR Acura driver lineup of Tom Blomqvist, Colin Braun, Helio Castroneves and Simon Pagenaud led the opening hour, and dominated early portions of the twice-around-the-clock contest; until a series of caution flags closed up the field for the final eight hours of the race.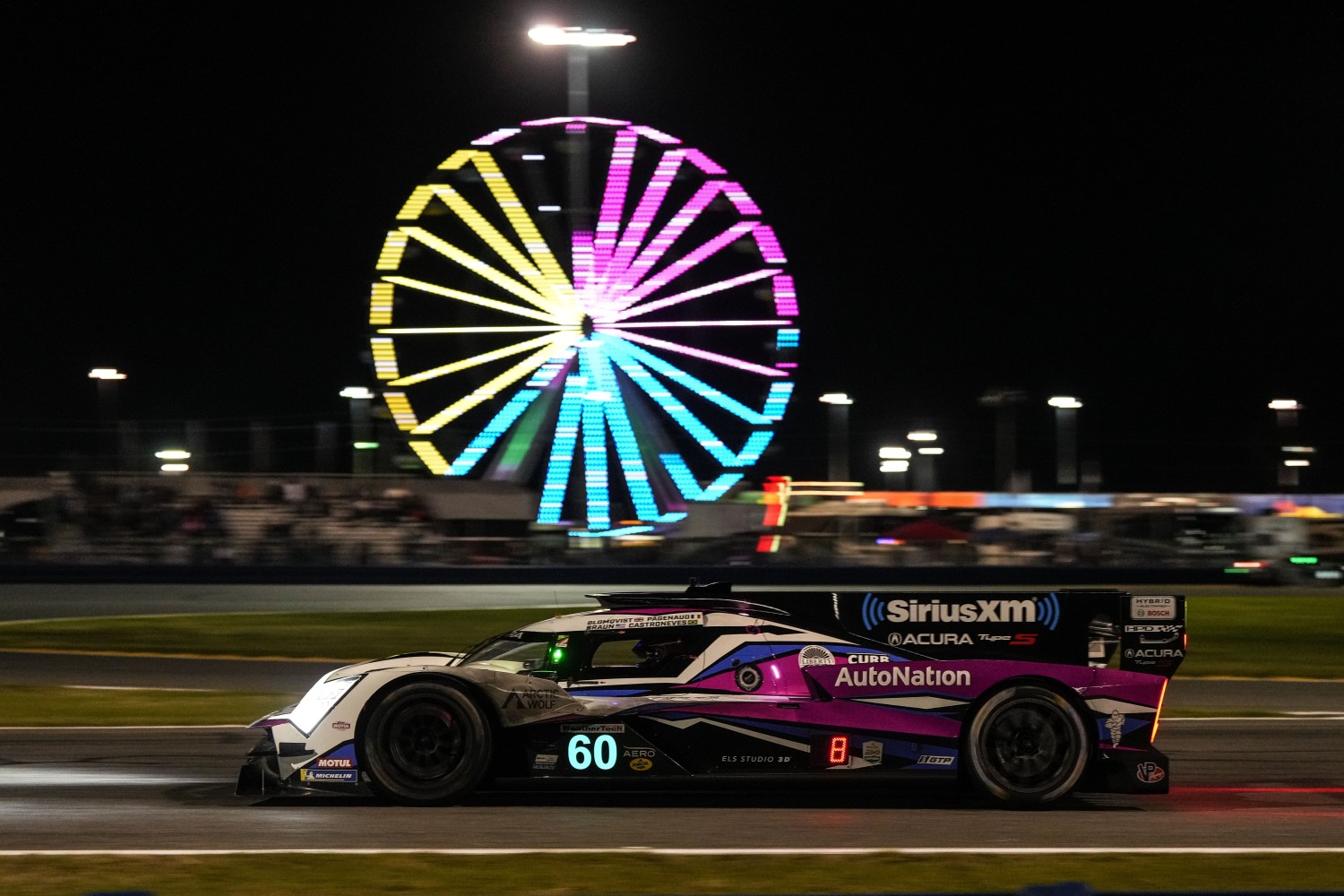 However, the caution flags also enabled the Wayne Taylor Racing with Andretti Autosport Acura ARX-06 recover from a series of minor earlier delays, moving into second place in the final hours. Together, the two Acura teams fought off the competition throughout the closing laps to score their second consecutive Acura 1-2 at Daytona.
Fast Facts
Acura has now won the last three consecutive Rolex 24s at Daytona, and Meyer Shank Racing successfully defended its race win from 2022.
Meyer Shank Racing successfully defended its title with a repeat win today.  In last year's final race of the Daytona Prototype International (DPi) era, the winning MSR Acura ARX-05 was driven by Tom Blomqvist, Oliver Jarvis, Helio Castroneves and Simon Pagenaud.
The Wayne Taylor Racing lineup of Filipe Albuquerque, Ricky Taylor, Helio Castroneves and Alexander Rossi claimed the win in 2021's twice-around-the-clock contest, 20 years after Acura's first Daytona class win in 1991.
This was Acura's ninth Rolex 24 as a prototype manufacturer (1991-93, 2018-23).  In addition to the overall wins in 2021 and 2022 – and in 2016 under the HPD/Honda banner – Acura won the Camel Lights class at Daytona in 1991 and again in 1992.
Key Quotes
Tom Blomqvist (#60 Meyer Shank Racing Acura ARX-06): Rolex 24 Race Winner, 2nd consecutive Rolex victory for Meyer Shank Racing and third in a row for Acura: "It's a team effort. What's amazing here at MSR is that everyone is able to achieve and reach their potential and that's really important. What Mike [Shank] and Jim [Meyer] have done to create a good atmosphere within the team, it's such an open book and I think that allows everyone to work to the best of their abilities. Especially for me, I'm confident because they put a lot of trust and faith in me and I am so grateful for that. Last year I was on the stand watching at the end and this year I felt a lot better about being in the car because I was in control of our own destiny. The feeling I had when I exited the Le Mans Chicane on the last lap and of course seeing the smiles on everyone's faces is incredible."
Ricky Taylor (#10 Wayne Taylor Racing with Andretti Autosport ARX-06) Finished second: "First of all, it was an amazing job by Acura and HPD for giving us two cars to fight for the win. I don't think it can be overstated how amazing that accomplishment is when considering the likes of Porsche and BMW and the struggles they had. Our cars ran flawlessly. To our team, this accomplishment of consecutive top-two finishes is really unprecedented, especially considering it persists through different car manufacturers and specifications. This is our ninth top two since 2013, and I don't think any other team in the world has that type of consistency in 24-hour races. Lastly, my teammates all drove like champions. It was inspiring to watch Filipe at the end, charging through the field like that. He always gives everything and leaves nothing on the table. Unfortunately, we didn't have the pace for the win and ended up second."
David Salters (President, Honda Performance Development) on Rolex 24 win by Acura and Meyer Shank Racing: "Winning today is unbelievable, to be honest. This program involves a lot of people, all of whom work really, really, really hard to do this.  So the real privilege is to work with those people, and achieve days like today. And it doesn't happen all the time.  So when it does pay off, it's all the more special.  In the two years [it took to design, build and develop the Acura ARX-06], I think it's the best thing I've been involved in.  So well done everyone at Acura Motorsports, Honda Performance Development, ORECA, Meyer Shank Racing and Wayne Taylor Racing with Andretti Autosport.  If this weekend was not a demonstration of 'Precision Crafted Performance', I don't know what is. This game is not rocket science, it's getting the right people, in the right places, and letting them do their job.  So, 'is it worth it'?  Oh, hell yes.  And it's because of the people you get to share it."