IndyCar: Second Day of Open Test at Thermal Club
Good morning from Thermal, California, and the beautiful Thermal Club.  The temperature is only 48 degrees, but it quickly warms up here.  It should be 60 degrees before the NTT INDYCAR Series leaves the pit lane at 9 am PST for the first session of the second day of the open test.
AR1 wanted to get more information about becoming a member here at the Thermal Club.  It is pretty expensive to buy into this property, but it has many benefits included in your purchase.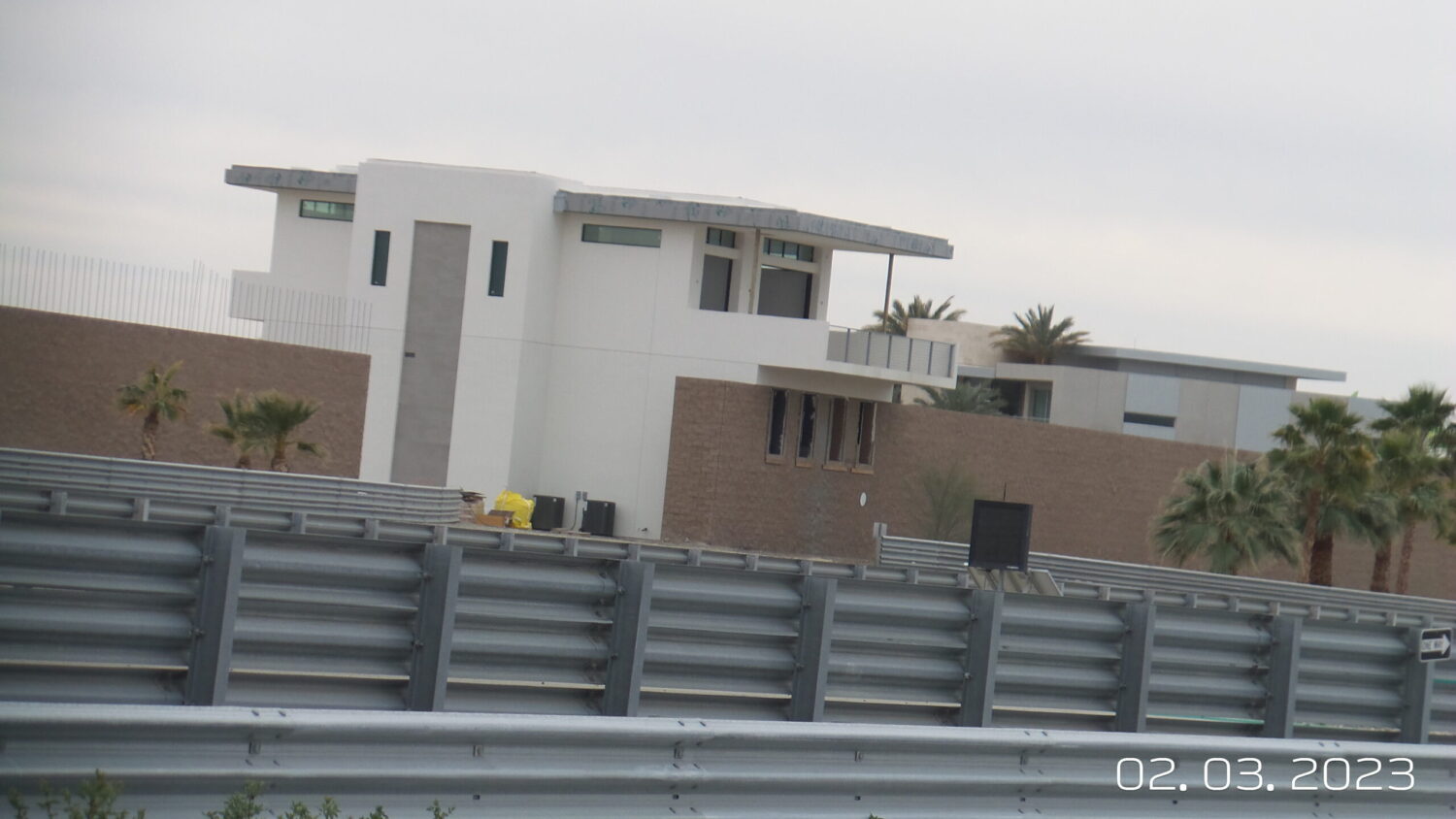 Once you pay the club's initiation fee, you must purchase a lot for a future home.  This home has to have the plans approved, and be built within five years, and the house has to include the sound wall around the track on the home's first level.  So all houses are built up against the track.
There is a gas station right up the way from the pit lane where only members can purchase the fuel.  Nice not to have to leave the premise while running your cars around the club track.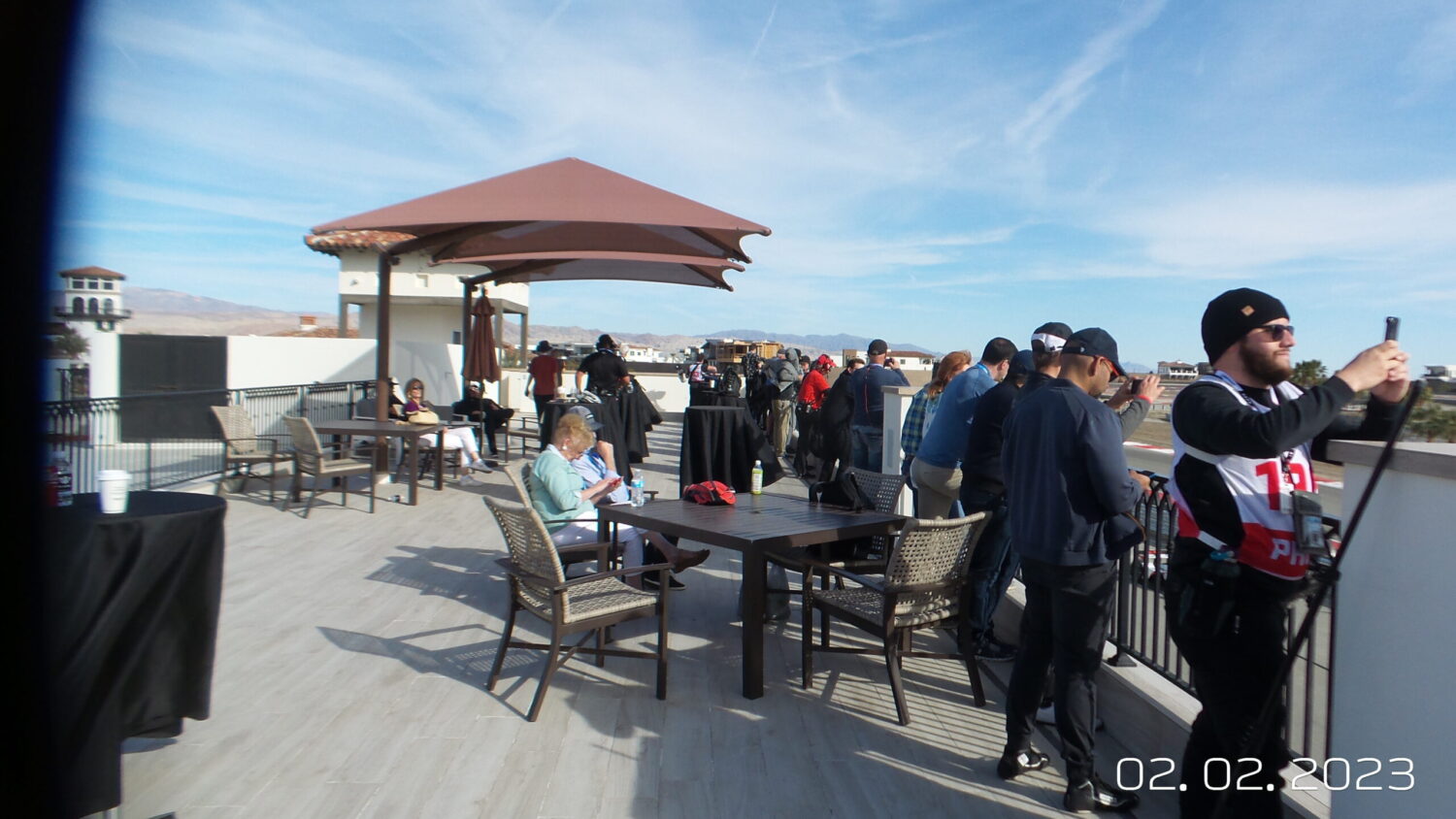 This view is from the top of a garage, where the media center is located this week.   You cannot see all the track from up here, but you can see the pit lane and most of the front turns on the track.
Augustine Canapino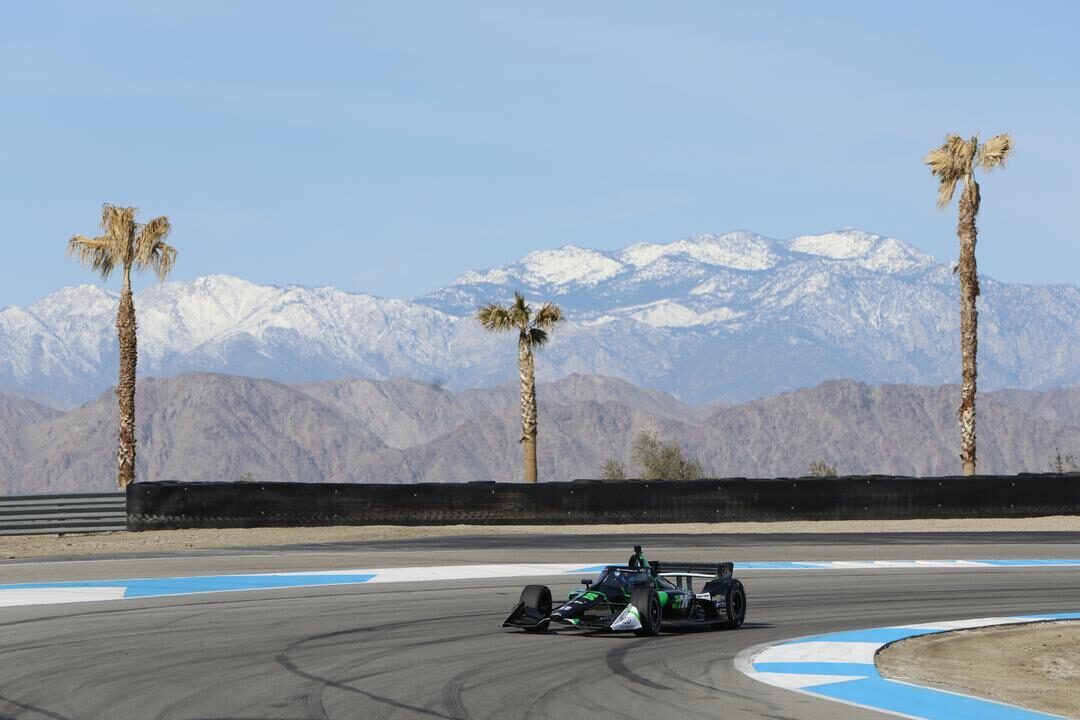 Augustine Canapino drove his no 78 Juncos Hollinger Racing machine around the track today for 30 laps and ended up 21st on the combined timing chart at the end of test day.  This was the first time the Argentinian had run this many laps with competitors on track.
Canapino did have one off-track incident in Turn 8 early in the afternoon session, but the car was not damaged.
AR1 talked with the rookie after the second session today.  "It went good today.  The most difficult thing is the body.  The physical condition.  These cars are really, really fast.  A lot of G force. "
"It is all new to me, so I need to do more laps and more practice.  To give my body a chance to adjust.   My neck, my arms, my shoulders hurt.  It is really fast.  Everyone says this is the most demanding car."
"I am very happy to only be one second behind the best time.  We had a lot of experiments to work on today.  I am the best of the three rookies.  I am very happy with this day."
Lucille Dust reporting live from the Thermal Club