Video: Red Bull F1 car turns laps on Supercar's Mount Panorama
A Red Bull F1 car has today turned laps at the iconic home of Australian motorsport, Mount Panorama, as part of the Bathurst 12 Hour event.
Kiwi driver Liam Lawson described the historic laps as the "coolest" thing he has ever done.
On Saturday, the Red Bull Formula 1 car graced Mount Panorama, 12 years after the first F1 first debuted on the mountain.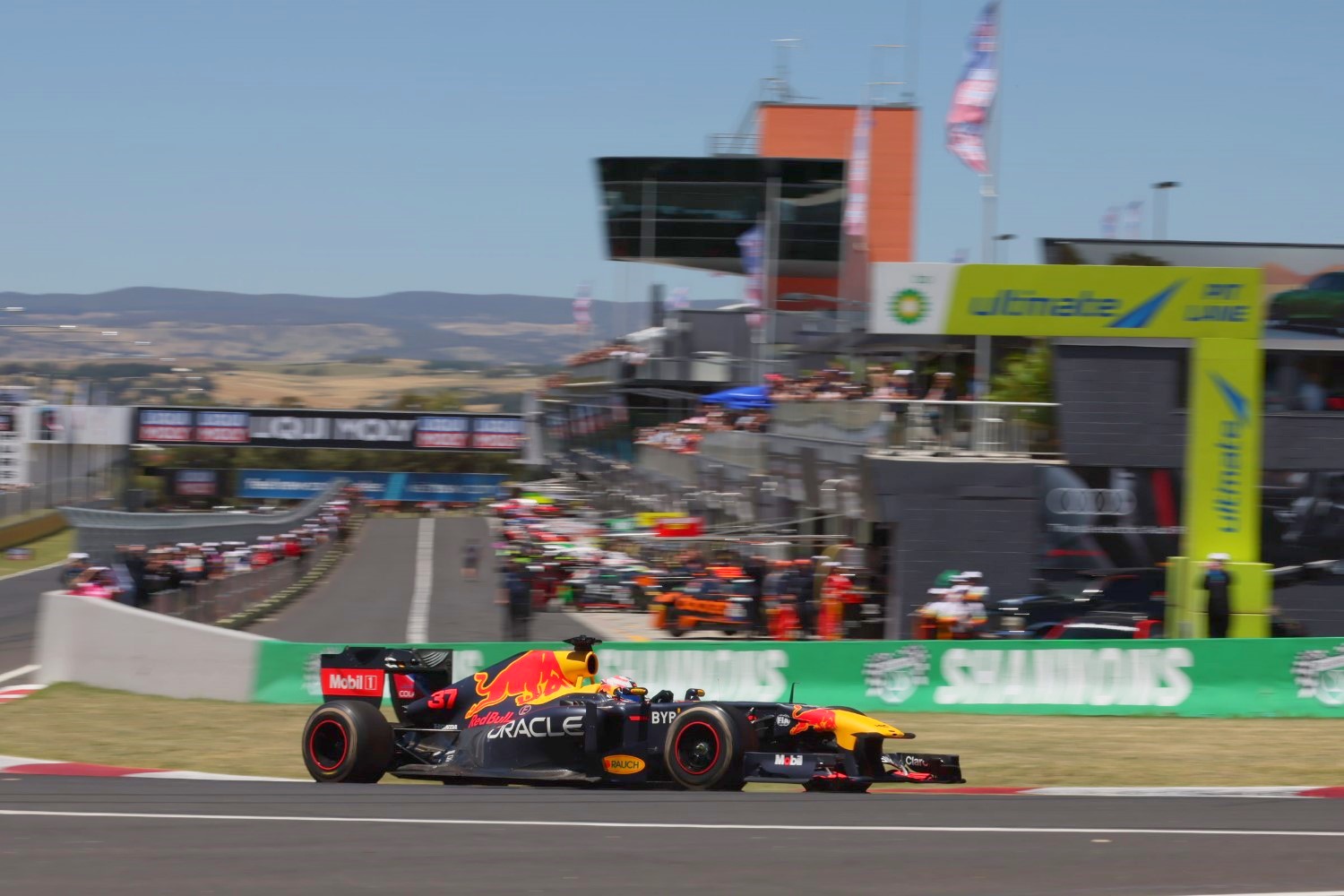 Kiwi Lawson turned laps of the famous Bathurst circuit aboard the Red Bull RB7 F1 car.
The New Zealander headed out on track between LIQUI MOLY Bathurst 12 Hour qualifying sessions.
In front of a massive crowd at Mount Panorama, Lawson put the RB7 through its paces in a demonstration run.
Saturday also marked Lawson's first ever laps of Mount Panorama.
Lawson, who turns 21 next week, had only previously lapped the circuit on a simulator.
"That is probably the coolest thing I've ever done in my life," Lawson said.
"I did one lap in the Safety Car this morning, to get an eye for this place.
"To do it in a Formula 1 car is completely crazy. The first lap, honestly I was so nervous."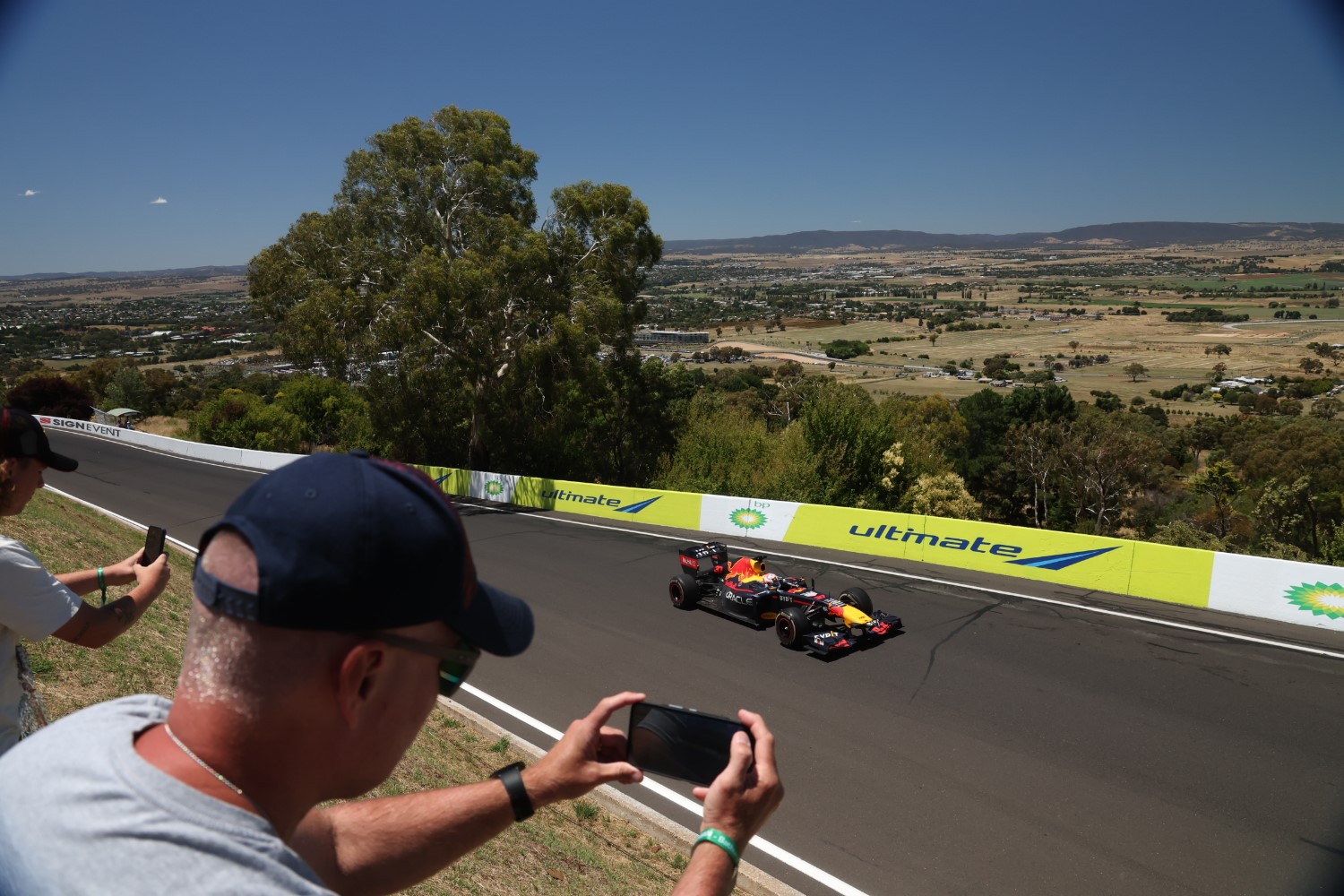 It was the first time since March 2011 that a contemporary F1 car had taken to Mount Panorama.
12 years ago, 2009 F1 champion Jenson Button and Craig Lowndes lapped the McLaren MP4-23.
That day, Button clocked an unofficial lap time of 1:48.8s — to this day, it's the fastest lap ever recorded on the Mountain.
Saturday's running wasn't about outright pace; rather, Lawson thrilled crowds at the bottom and the top of Mount Panorama.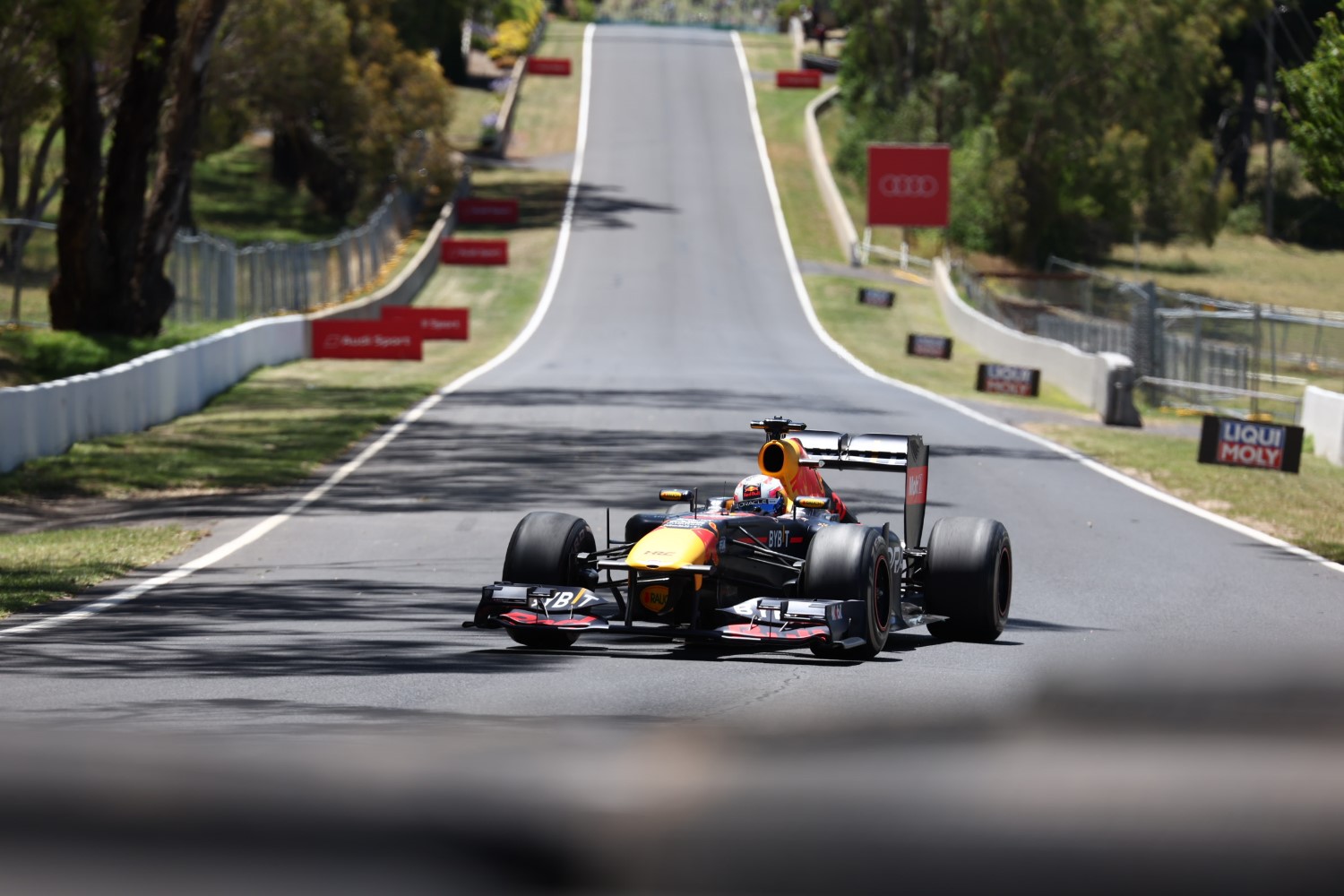 Lawson completed an out-lap before completing three more laps, with the penultimate tour starting with donuts at Hell Corner.
Still, Lawson pushed the car at sections of the 6.213 km circuit; notably, he went full throttle down Conrod Straight.
"It was completely flat through The Chase, braking at probably 120, 130 meters," Lawson said.
"The car was really, really good, it handled the bumps well, over the top it was really fast.
"This is the coolest thing I've done, the most special thing.
"Doing something like this in a car grew up watching… it's pure fun."
In the racing, qualifying will run this afternoon before the Top Ten Shootout this evening decides the official starting list for tomorrow's 12-Hour race.