F1: Andretti 'not smart' to pressure F1 – Domenicali
(Update)
Mario Andretti has responded to Stefano Domenicali's comments on how the Andrettis have been vocal about entering F1.
"All we've ever done is shown excitement, maybe myself at the prospects of seeing Michael entering Formula 1," Andretti told PlanetF1.com in an exclusive interview.
"I don't think there should be anything wrong with that. For the rest, we're following every bit of protocol, I think everything is in place right now.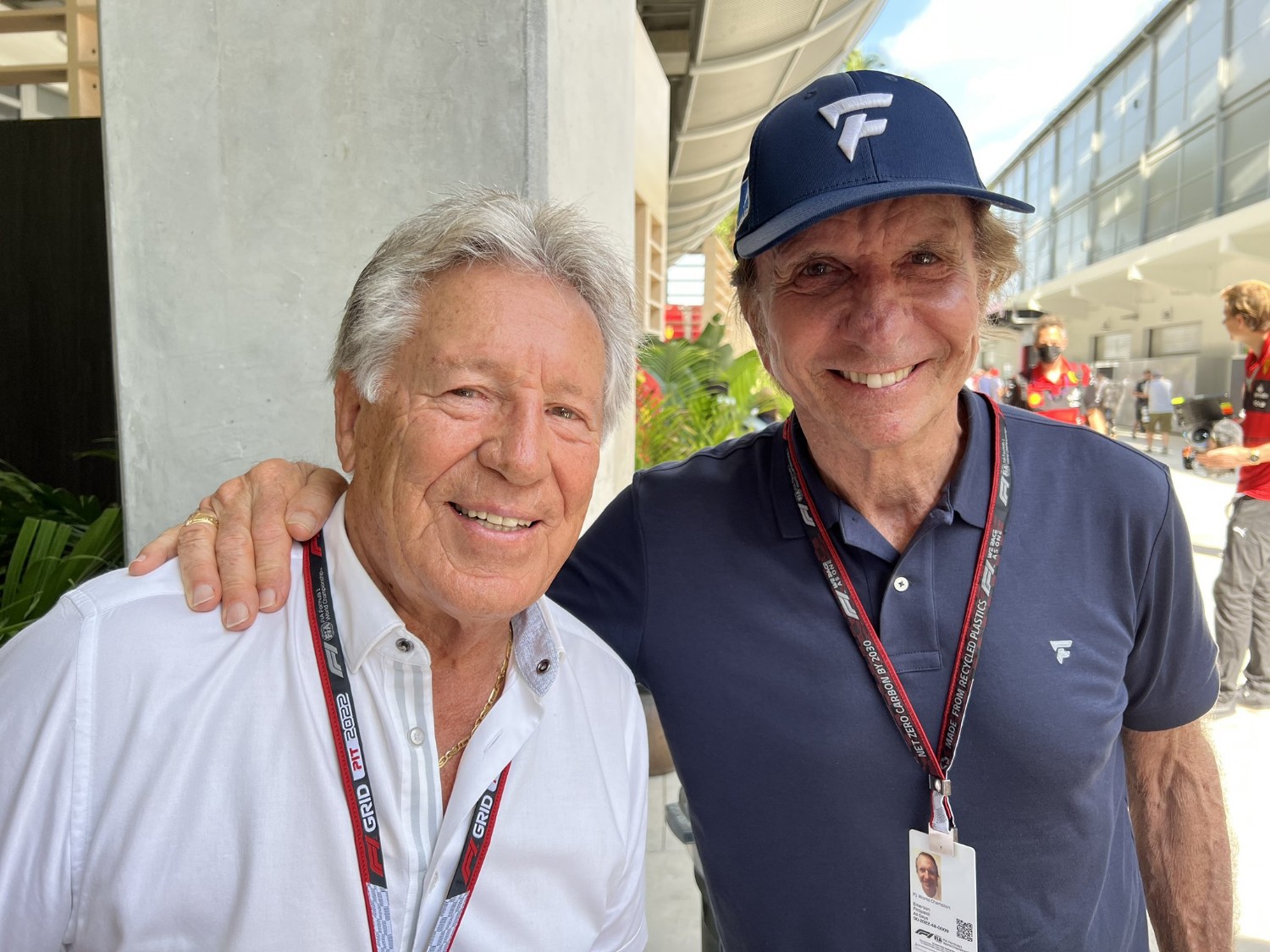 "That's all we can do. You can look at this thing in different ways, but I don't feel that we have violated or have done anything wrong, just showing the excitement of doing this. So, if we're a bit open about it, speaking with the press and so forth… that's life, that's the way we do things.
"But I don't know where anyone could say we've done something really wrong, so that's the way I look at it."
"We've done everything 'the system' has asked, including bringing General Motors, the biggest US manufacturer," he said. "A giant of a manufacturer making a long-term commitment. Of course we're going to talk about it – because it's big news. If others are less vocal, maybe it's because they have nothing exciting to share.
"General Motors is really behind the Cadillac brand; you can see what they're doing in sports cars. They've been very successful in American sports car racing with IMSA. Now, they're looking at Le Mans. To me, that is very exciting – to see a company like that investing in our sport the way they are.
"This is a long-term commitment, which I think, looking at the investments from every party, should be hopefully welcome into Formula 1, or any other aspect of our sport. It creates stability, it creates a solid commitment. I mean, General Motors, a giant of a manufacturer making a commitment to Formula 1. Hopefully, that will make all the difference. And Michael brought that to the table.
"We've been told clearly, all along, if we have a manufacturer, it's a different story. So GM should be a game changer. We'll continue to fight for a place in F1. Every aspect of it. We've followed protocol, we have absolutely respected the process now for over a year, we've met the requirements, we've brought the manufacturer and we're excited."
"Securing Cadillac backing adds to the seriousness of the overall effort being made," he explained.
As for buying an existing team, Andretti responded, "The fact is that there are no existing properties available," he said.
"Michael and his team, they have pursued every aspect of that scenario. There is nothing available. There are no existing teams for sale."
"The one thing that is paramount for us is to be able to be on the grid, at least, in 2025. That's the commitment that was made clear. Cadillac wants to make sure that we have at least one season under our belt before the new rule comes into effect, where they come into play with their engine so that's what has to happen for us to be able to have all the pieces in place."
---
February 13, 2023
Martin Brundle believes having brands such as Andretti and General Motors on the Formula 1 grid would be a "no-brainer" for the sport, but he can understand the current teams' reasoning behind not wanting to expand.
Speaking on Sky F1, the former Formula 1 driver said: "In a way, it seems a no-brainer, doesn't it? To have the great name of Andretti on the grid and Cadillac, and see how they operate a team in the way that Haas does now, if they're partly US based and partly European based, for example.
"But the other teams don't want to give up their hard-earned success to this point. They've invested, there were times when they were losing tens and hundreds of millions, and they're going: 'Hey, just because it's going well, we're not just going to let people in the club for nothing, we're not going to dilute our own share.'
"If they get $20 million dollars each, that will be gone in a heartbeat if they have to dilute it 11 ways instead of 10.
It's not that Andretti and GM are not wanted, it is their vocal approach that has turned the other teams off, as Stefeno Domenicali explains.
—
(GMM) Andretti officials are "not very smart" to denounce the existing Formula 1 team bosses as "greedy", the sport's CEO Stefano Domenicali has warned.
FIA president Mohammed Ben Sulayem has instigated a process to potentially allow two new team entrants on the grid – and is openly backing the Andretti-Cadillac bid.
Various existing F1 teams, however, are diametrically opposed to the move.
"What upside is it bringing? There is just risk, no benefit," said Haas boss Gunther Steiner.
"Five years ago, you could get teams for nothing but nobody wanted them and they went out of business. Now, all of a sudden, everybody wants a team."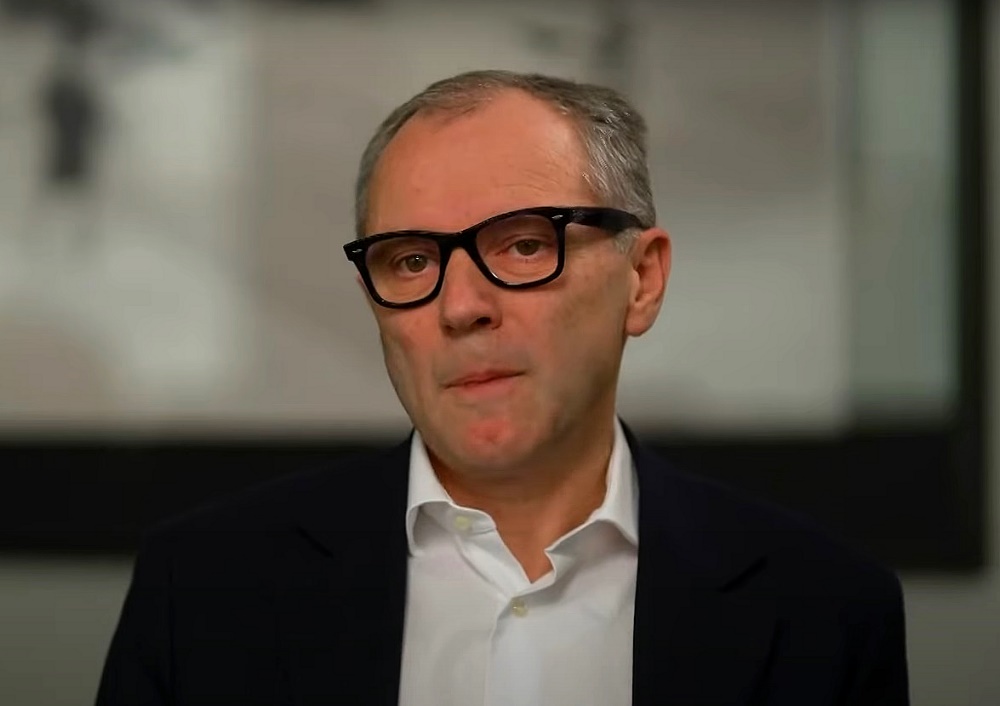 Indeed, F1 is now thriving in the Liberty Media era – but Steiner says an eleventh team threatens that.
"If you put an eleventh in and we get a little bit of a dip in the economy or something, all of a sudden maybe people are maybe struggling to survive," he said.
The boss of a much bigger and more successful team, Red Bull, agrees.
"Red Bull was first Jaguar, which used to be Stewart-Ford," said boss Christian Horner. "Mercedes' history goes back to Honda, BAR, Tyrrell. Aston Martin was Jordan.
"This has been the procedure for many years," he insisted. "I have nothing against Andretti, they are great people and Cadillac is a great brand.
"But we need to come up with criteria that doesn't detract from the value of teams, especially the smaller ones."
Former F1 driver turned veteran British broadcaster Martin Brundle defended the existing teams' point-of-view.
"There have been times when they have lost tens and hundreds of millions of dollars," he said. "So they're saying 'Just because things are going well, we won't just let other teams into the club and reduce our share'."
At the end of the day, it is expected that the financial side will settle the issue either way. As for Domenicali, he questions Michael and Mario Andretti's strategy of calling the existing teams 'greedy'.
"No one can pressure us to make a decision just because someone is screaming the loudest," said the Italian.
"There are groups of people like Mario and Michael Andretti who want to get into F1 and are saying it loudly, but to say that the teams are just greedy is not a very smart tactic.
"There are other people who are quieter and also want to come into Formula 1," Domenicali added. "So there is a process to be respected and we will work with the FIA to ensure that."
Comments on Andretti Approach