F1: FIA President says he is pushing for F1 to return to India
FIA president Mohammed Ben Sulayem feels a combination of hosting high-profile racing events like Formula 1 and extensive work at the grassroots is what India needs to revive motorsport in the country.
Speaking to PTI on the sidelines of the inaugural Formula E race in Hyderabad, the first non-European president of the world governing body for car racing, spoke on a range of issues including his plans for a big market like India, women in motorsport, the pressing need to make the sport more affordable and why he has stepped back from the day to day running of FIA.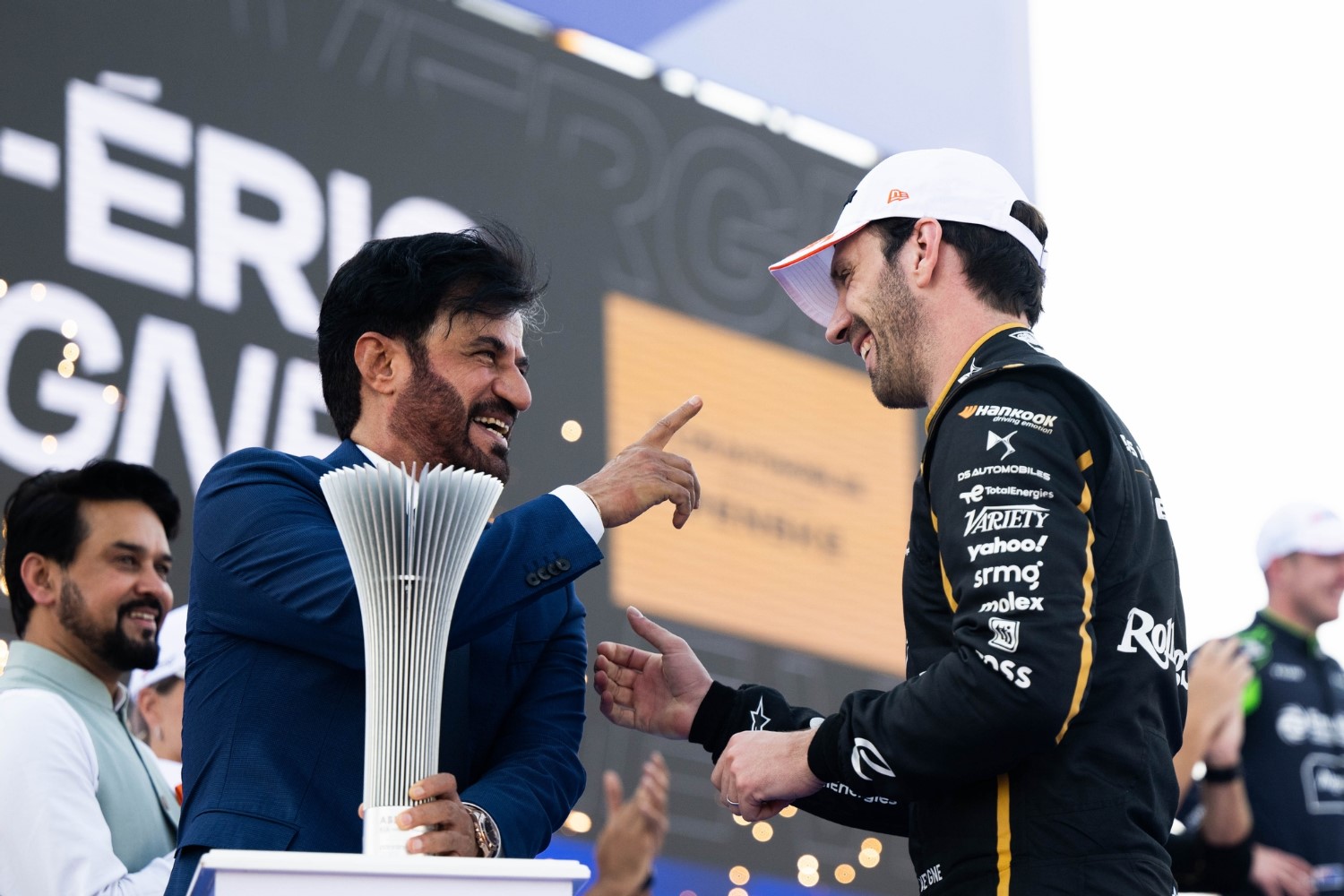 "In my manifesto (ahead of his election in December 2021) I had mentioned how important India is. Not because I am here, not because I am the president," said Ben Sulayem.
"India and China both have the manufacturers, both have the numbers. We have not scratched the surface yet. I mean it when I say this. We are talking about 2.8 billion people in these two countries and we have less than 8000 competitive licenses.
"We need to grow but how do we grow? There is no one size that fits all. India is different so we have to listen to people here. We have to empower ASN (Indian governing body FMSCI) to make sure that we are doing the right thing."
"It has been long (since India hosted big event) but it is something we welcome. We don't want events to come just and go but we want it to come and stay and leave an impression.
"That is why planning for motorsport is very important because you don't want investment which goes into the racing (to be wasted). The infrastructure has to be utilized by the Indians.
"Also, you (Indian F1 GP from 2011 to 2013) had Formula 1, you had F1 drivers (two in total) and now (Formula E). But what does it show? It shows that sustaining it is the other challenge."
Can the Formula 1 return to India in the near future? "Of course it can comeback… The opportunity is there, and I have to break these barriers to ensure it happens. The FIA is for all the members," said Ben Sulayem.
He added that to popularize motorsport, India not only needs big ticket events, it needs drivers performing on the world stage and the involvement of manufacturers.
"There is an issue with the cost of vehicles being high, we need to control it. It has been approved in our general assembly and we will be presenting the blueprint to the manufacturers in India to do (racing and rallying) at much lower costs so it allows the beginners into karting and cross cars and make it more affordable.
"I go back to the main thing. Motorsport is expensive. I faced it myself. I had to sell two watches, I had two cars I sold them for a cheaper car, but we can avoid this for the newcomers by building a bridge.
"I am very happy with current pyramid. You have go karting, then you have Formula 4, Formula 3, 2, and 1," he said.
"The first ever thing I did when I became president, I appointed India back on the World Motor Sport Council, which is the highest table. It is not about XYZ, it is about big picture which is India. People come and go."
Ben Sulayem said the FIA is focussed on getting more women into motorsport. The last female to race in Formula 1 was Lella Lombardi in 1976.
"We are even combining (men and women racing together). I had someone telling me that F2 and F3 physically is not fit for women. I said 'No. This is achievable'.
"The next generation has to fit all. I took a stand that the chassis has to fit for women because their body is different to men. There were some issues with the power-steering but I said 'it is doable' and they are doing it. I don't believe anybody is less than the other."