F1: Hamilton hopes W14 will carry him to 8th title
Lewis Hamilton says he is ready to win again in Formula 1 with Mercedes' 2023 car, the W14.
After almost unbroken success from 2014 to 2021 where Hamilton had an unbeatable Aldo Costa designed car at his disposal, Mercedes slipped back in competitiveness in 2022 as the team initially struggled to interpret F1's new technical regulations effectively.
Seven-time World Champion Hamilton finished the year only sixth in the Drivers' Championship, and endured a winless season for the first time since his F1 debut in 2007.
However, speaking at the launch of the Mercedes W14, Hamilton said "I'm excited to go racing again. I feel calm, energized, and have my focus sharpened. I'm ready to do what's necessary to win."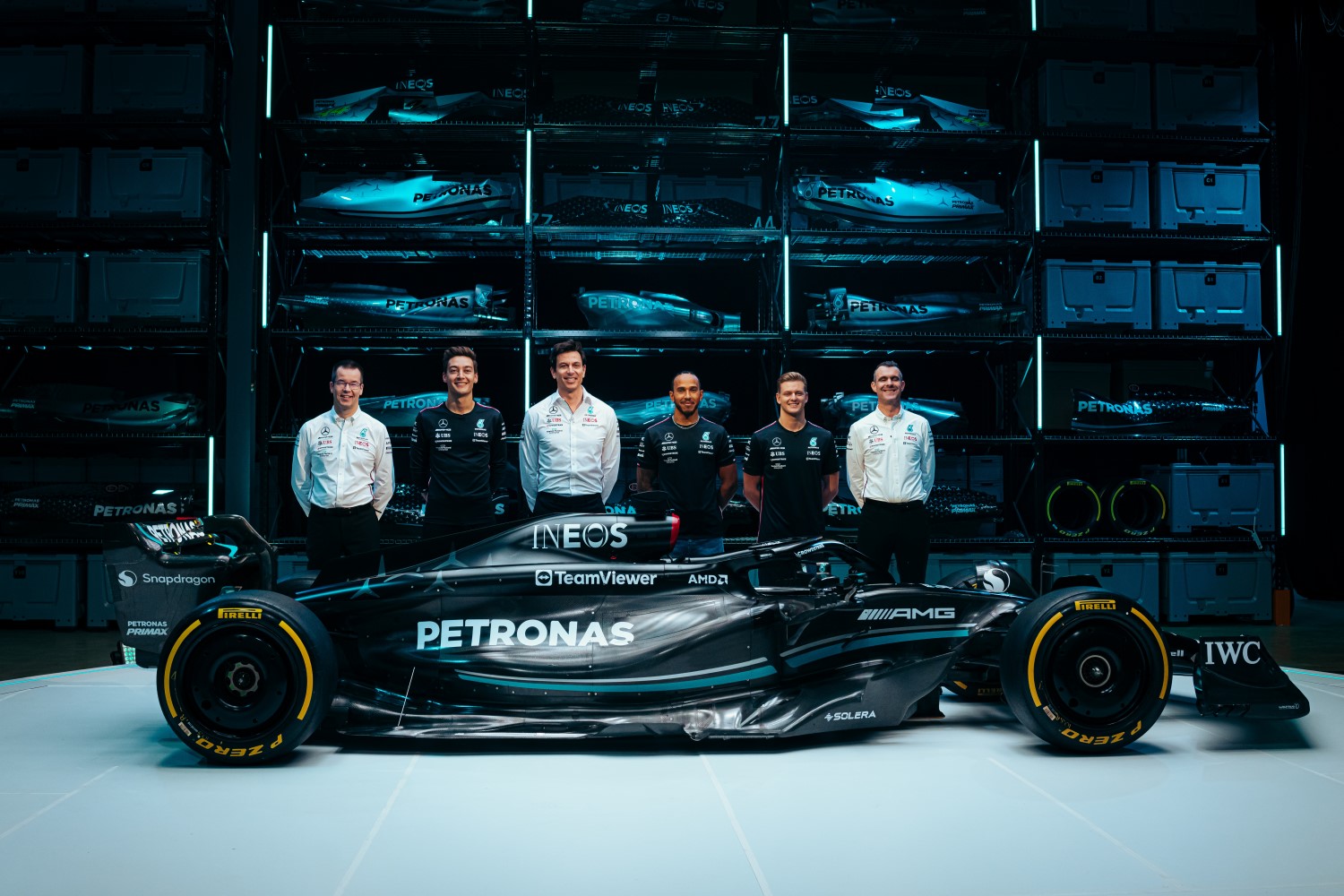 Hamilton had been vocally supportive of the initial decision to race with a black livery, and expressed his approval of the W14's innovations and its paint job.
"I have been a part of this team for over a decade and the efforts of everyone never cease to amaze me," Hamilton said.
"I find it inspiring how diligently and passionately each person approaches their work."
"To see the evolution of the car and the changes that have been made is fascinating. We've redesigned, optimized, and innovated so many parts of the car and that is impressive. And I love the new livery! It says, 'we mean business'."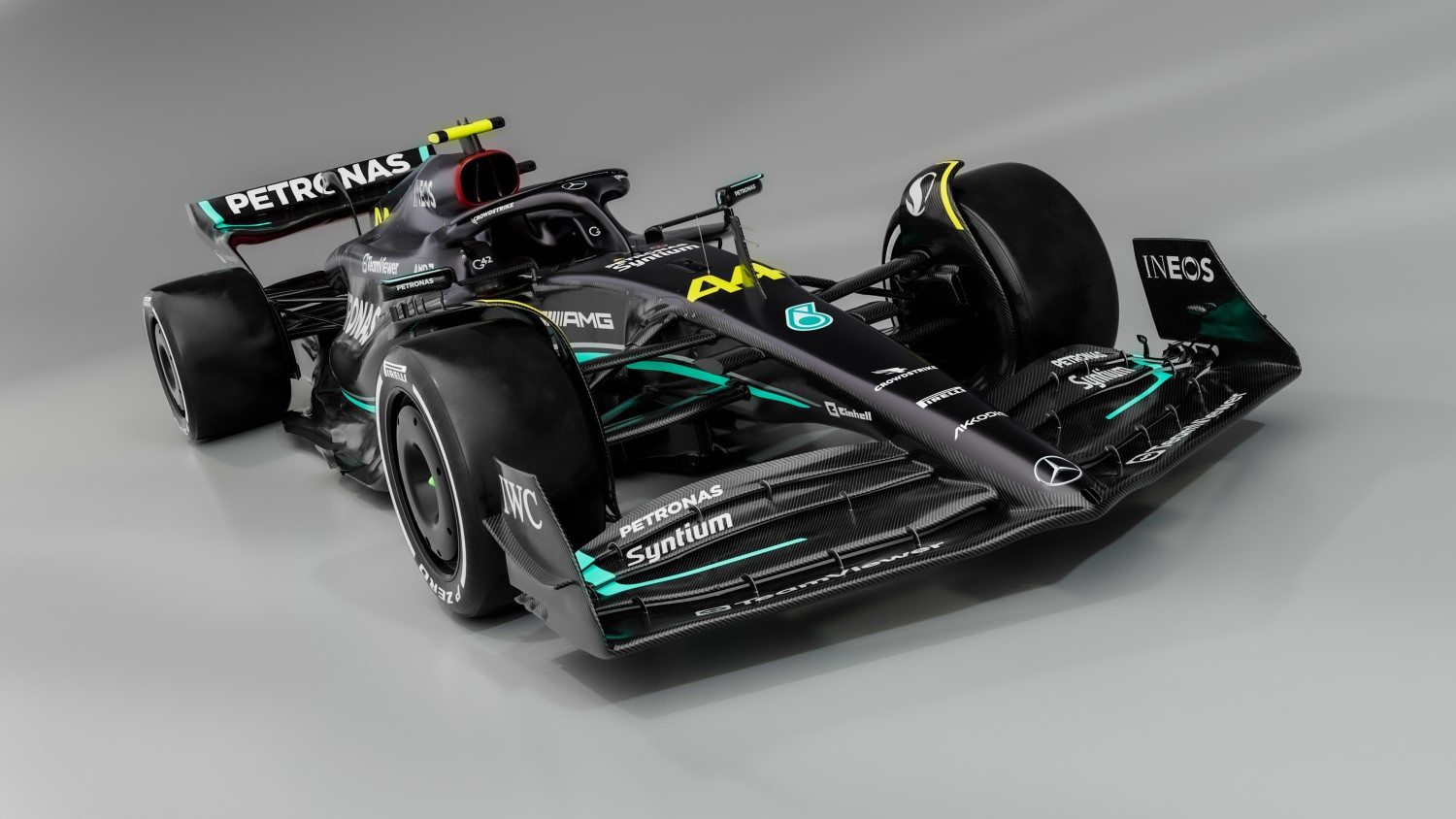 Wolff Defends sticking with Zero-Pod design
Toto Wolff has backed Mercedes' decision to persist with their unique 'zero sidepod' solution for the W14, insisting that it caused no issues in 2022.
Like the 2022 car, it features extremely narrow sidepods, albeit with a reprofiled engine cover, and Mercedes Team Principal Wolff defended the lack of 'revolution' in Mercedes' 2023 car design.
"I think it's important to be bold in this sport, and I'm still proud of the solutions that were put on the car last year," Wolff told media, including RacingNews365.com.
"Our sidepod design is not something that, we believe, was fundamentally the reason why we didn't perform."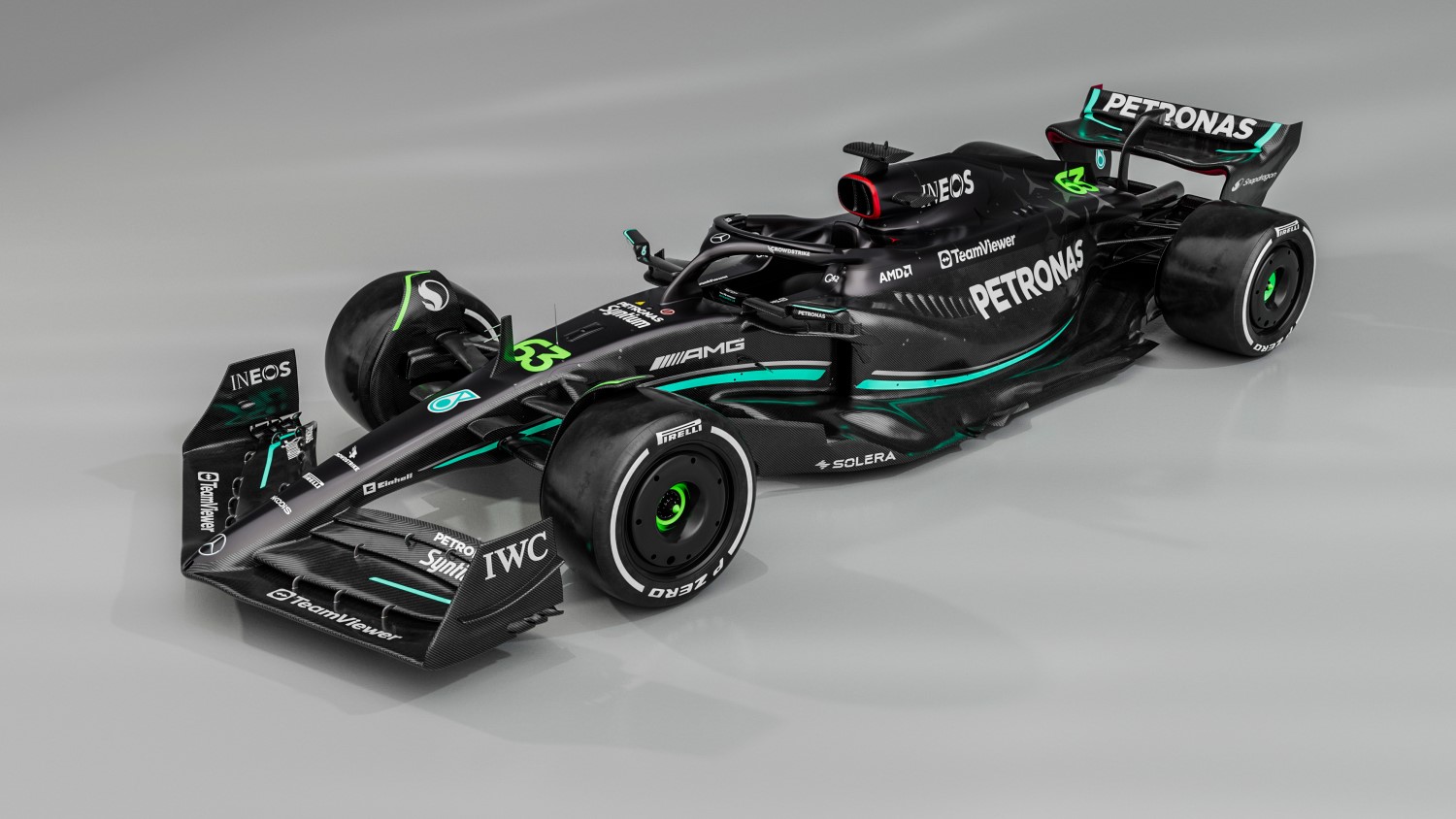 "There are no holy cows in our concept. It's not that we don't want to follow anybody [else's] ideas. We kept staying with the narrow sidepod as it is, but you could well see some development from now on," Wolff added.
"That could be coming with the upgrades, and the sidepods will change, not very soon, but we are looking at solutions. But it's not a core fundamental performance part.
"This is the first [car] iteration, and when we're going through the first few races, that's going to change a little bit.
"Like [Technical Director] Mike [Elliott] said in the launch, if you want to change a concept completely, then you're making not one step back, but probably two or three, and that's why we stayed where we are."