F1: AMR23 makes its debut at Silverstone
Aston Martin Aramco Cognizant Formula One™ Team debuted its AMR23 today at the team's official filming day at Silverstone ahead of pre-season testing next week.
Lance Stroll was the first to experience the AMR23 just days after it was launched to the world at the team's all-new Silverstone factory. The car was fitted with Extreme Wet tyres to combat the damp circuit after an early morning frost, before switching to dry compounds for a number of installation laps. Weather conditions brightened up for the afternoon, as two-time World Drivers' Champion Fernando Alonso jumped in for his first taste of the ARM23 and rounded off the day's running under the winter sun.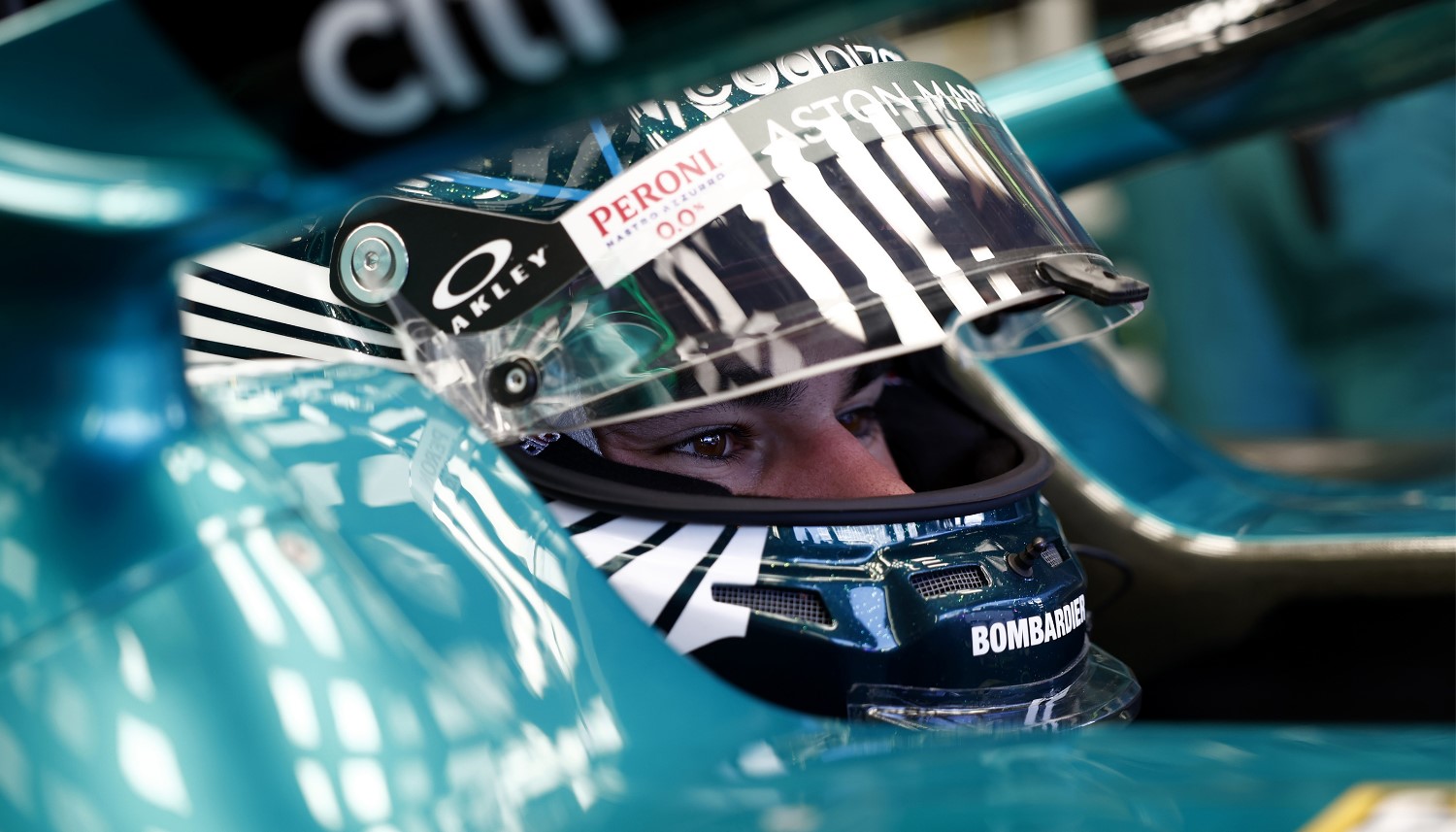 The team's run plan went smoothly despite the slightly damp conditions in the morning, with Lance completing 17 laps and Fernando 16 laps ahead of the official pre-season test next week in Bahrain.
Lance Stroll: "Taking the AMR23 out for the very first time was a special moment, and the car felt good. Everything was working as expected and running smoothly which is the most important thing as we prepare for the upcoming test in Bahrain. We know there is always plenty to be learned the start of the year, but we made a strong start this morning and I really enjoyed being back behind the wheel. There's nothing quite like putting your right foot down in a brand new Formula One car after a long winter break!"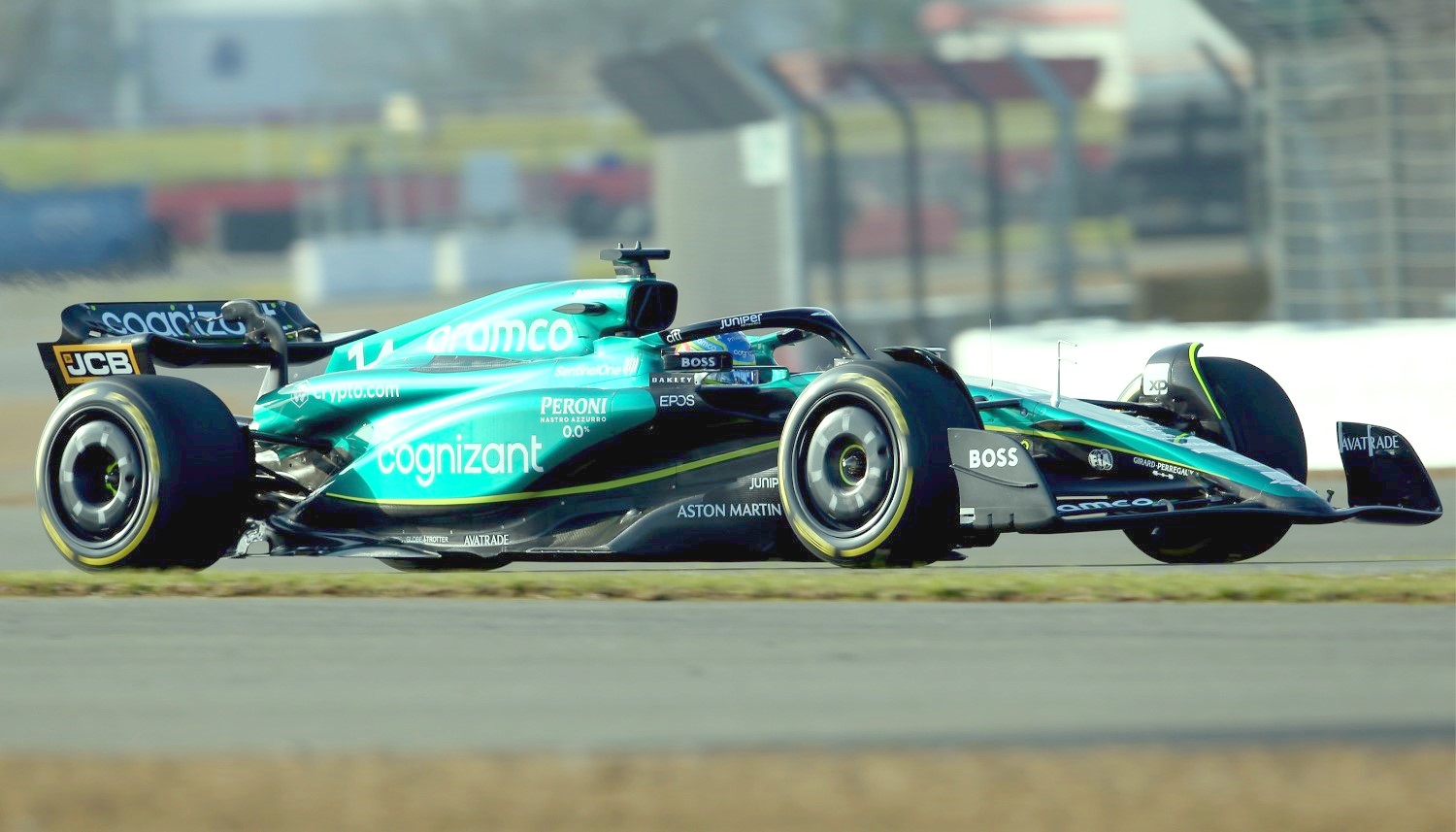 Fernando Alonso: "It was a good day and I enjoyed getting to drive the AMR23 for the very first time. It's nice to be back and feel the speed of a Formula One car after some time away from it. We completed lots of things today because it's a filming day and we got through our plan smoothly. We only have to wait until testing next week and we will get to know our car better there and understand more of where the competition is after the winter. We only have one and a half days each to get up to speed with everything in Bahrain, so we have to maximize the time we have with the car."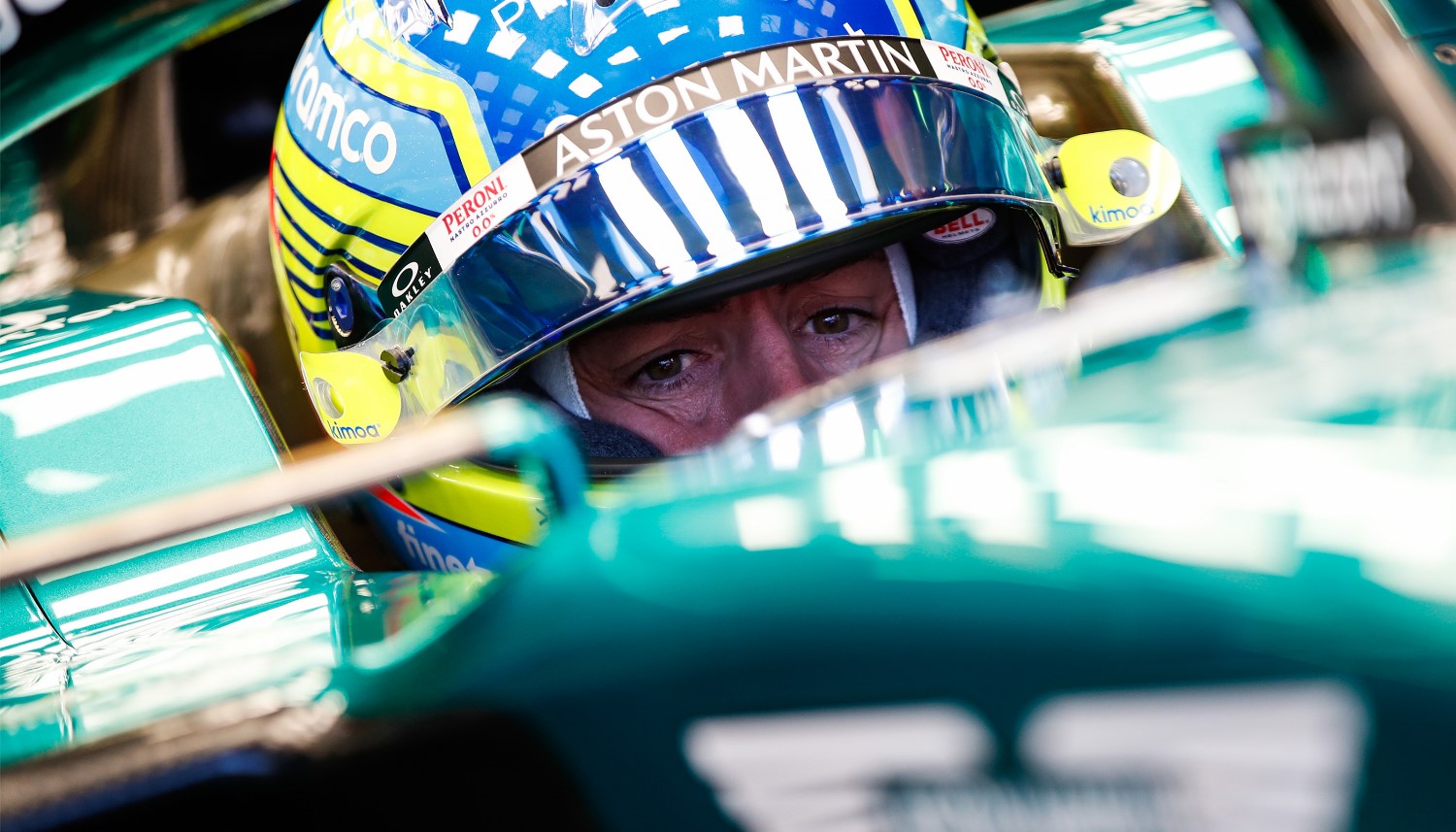 Tom McCullough, Performance Director: "We are pleased with how our filming day has gone as it's a huge effort to get to this point in any pre-season. After much anticipation, it's great to see the AMR23 on track for the first time with Lance and Fernando at the wheel today. It started off very cold and the track was a bit damp, but we largely had a good day with the weather. The car is around 95% different to last year, so it's good to see it hit the track and everything run smoothly. There is a good energy around the team and we are all pushing in the same direction. The real competition starts soon though and we have a very short space of time to get to Bahrain testing next week."