NASCAR: Ford, Chevrolet executives say F1 programs won't hurt NASCAR efforts
Toyota, Ford and Chevrolet executives were part of a panel discussion that met with the media Friday at Daytona ahead of the 500 on Sunday.
The executives from Ford and Chevrolet were asked whether their involvement in Formula One would adversely impact their NASCAR Cup programs.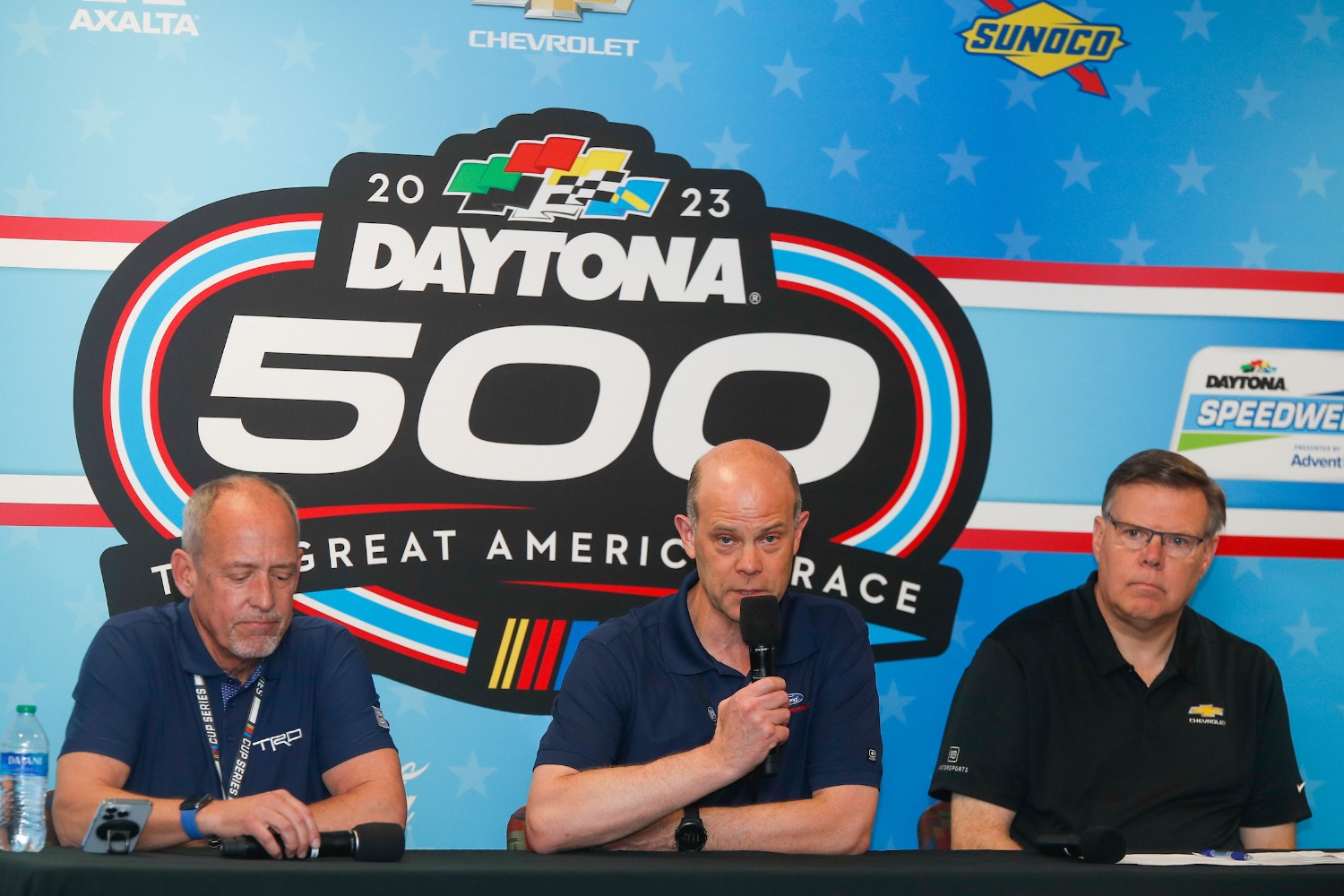 Of course, they won't because in F1 they are essentially putting their decal on an engine designed and built by someone else.  Whereas NASCAR engines are easy to design and build for the American companies, both Ford and GM have no clue how to do a sophisticated F1 engine, at least one that could win races.
Red Bull and Ford will partner on the development of a hybrid power unit to supply both Red Bull and AlphaTauri when the new F1 regulations begin in 2026.
Mark Rushbrook, Global Director, Ford Performance Motorsports, said "The way that we're approaching it is Formula One, for us, is an overlay to our existing programs," Rushbrook said. "It is not substitutional or displacing any of our current plans."
General Motors has joined Michael Andretti's Formula One bid and wants to race the Cadillac brand in F1. If the team is approved, it would be a Cadillac decal on an engine design and built by Alpine/Renault – a competitor.
Jim Campbell, U.S. vice president of performance and motorsports for Chevrolet said, if approved to be in F1, there could be benefits for GM's Cup teams.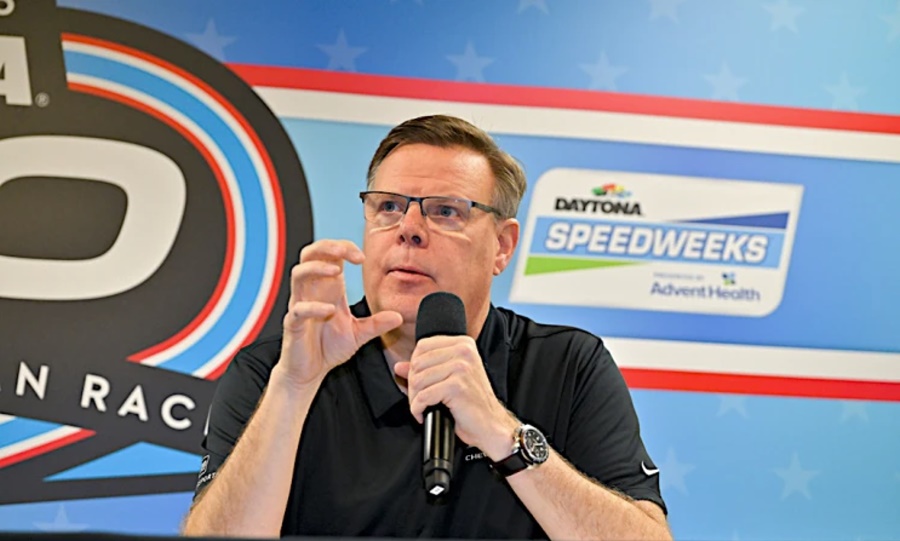 "I would say for us, we are early in the process," Campbell said. "Just this past week we submitted our expression of interest to the FIA, so there are a number of steps before we would be considered to be in the series. So, we still have a ways to go on our side, but this would be complimentary, and we use performance and racing as a place to really learn on the track and develop employees.
"Obviously, you get the benefits on the business side as well because when you win races you lift the opinion of the brand. So, I would just say we are early in the process, but this would be complimentary. We believe in the platform as a way to bring value to our company but also to promote our brands and driver business."
David Wilson, president, TRD kidded, "I have to start by saying that I have to kind of be nice to both of these guys as I might be leaning on them for Formula 1 tickets later (laughter)."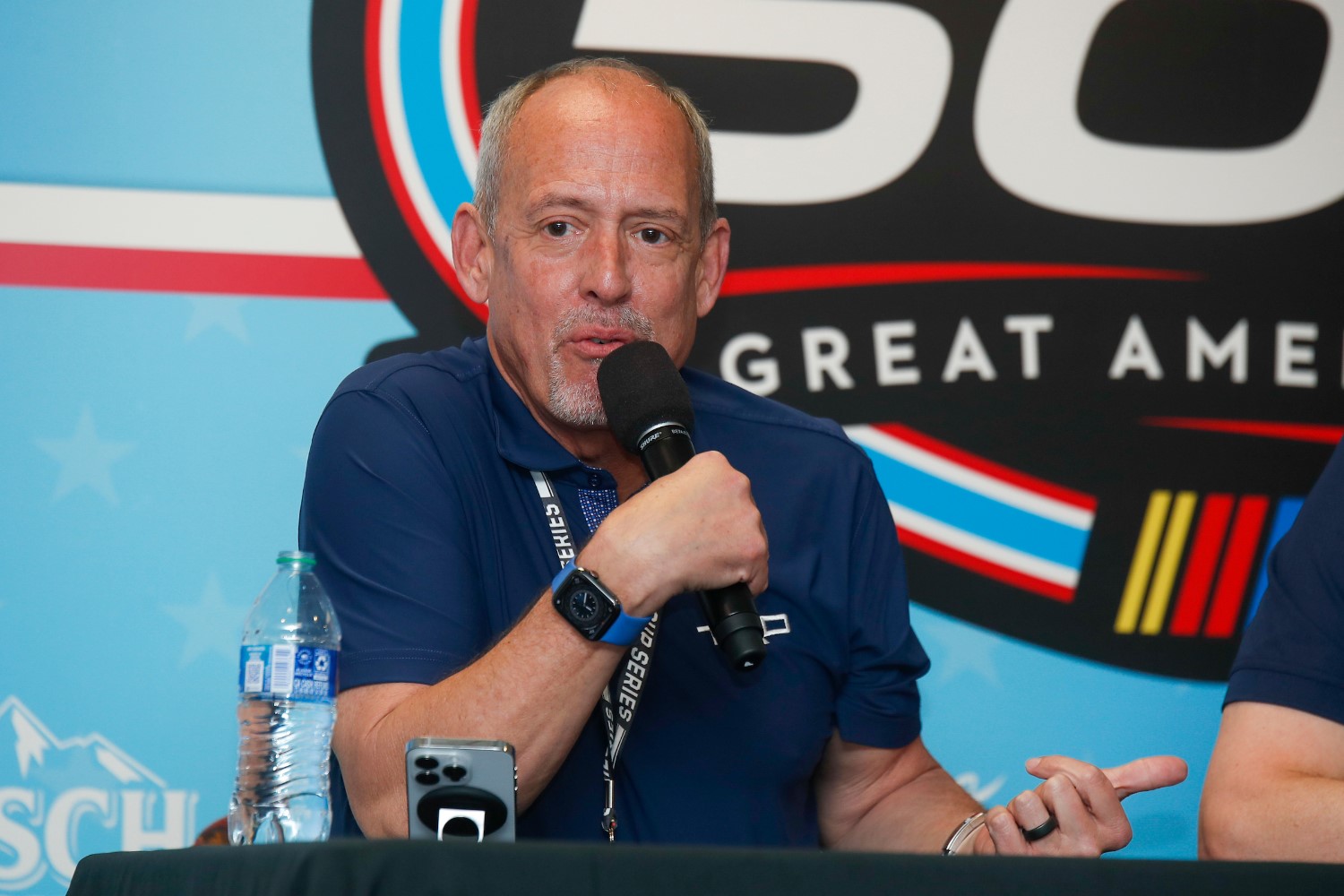 In a related question, since F1 engines are the most sophisticated hybrid engines in the world, Campbell was asked about developing low carbon fuels, hybridization and electrification for race cars and street cars.
"I think the guys kind of said it, but low carbon fuel is something we are working across many of the series on.  In every series we are working on what are those steps to hybridization or are they going to do some testing in the electrification space. We have a lot to learn, as we do on the production side.
"In IMSA, we are running in the GTP category and we have a hybrid, in INDYCAR we have a hybrid coming next year, and I think every series has a hybrid consideration and I think there is going to be some testing in the EV space where we are really going to learn.
"And we do have to learn, not only technically, but from a market facing and fan side. So, that's where we are at and obviously as a company we have a foot in both camps and we have an amazing portfolio of internal combustion engine vehicles.
"And we are introducing a whole host of EVs. We have the Bolt and Bolt EV and we have the Silverado EV work truck, which will start in production in March, and we have a Blazer EV and Equinox EV.  We will bring the retail truck for the Silverado in November, the RST, which we showed.
"We have a lot of great internal combustion engines, so we have a foot in both camps and we just have to work with the series and the teams around when is the right place to bring that in, plus the sustainable fuel. The low carbon fuels are important."
Mark Cipolloni reporting for AutoRacing1.com