Asia Le Mans: Qualifying over in Abu Dhabi
After two exciting races at the Dubai Autodrome Circuit last weekend, the 2023 Asian Le Mans Series makes its way to the Yas Marina Circuit in Abu Dhabi this weekend.
LMP2 debutant, and Omani racer, Ahmad Al Hathy put in outstanding effort to claim outright pole position for 99 Racing in both races on the Yas Marina Circuit.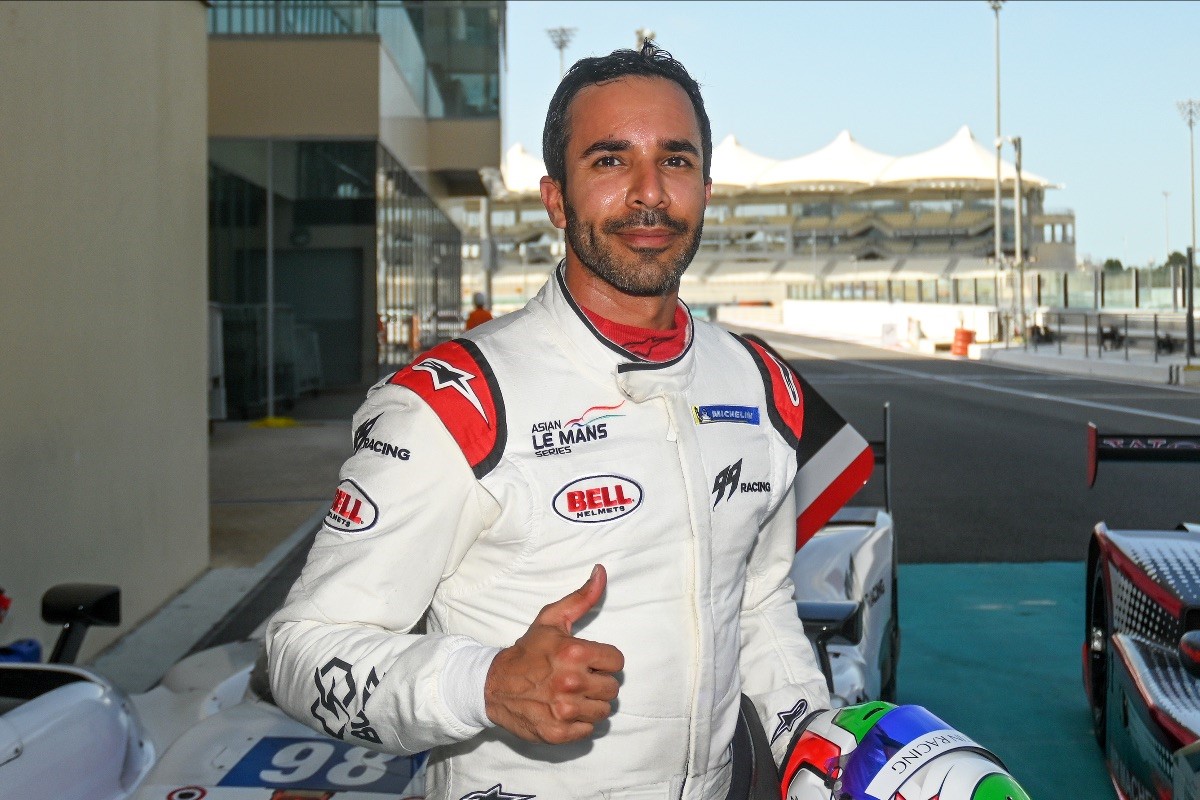 In LMP3, WTM by Rinaldi Racing made it four pole positions for four races with another impressive performance by their amateur driver, Torsten Kratz from Germany.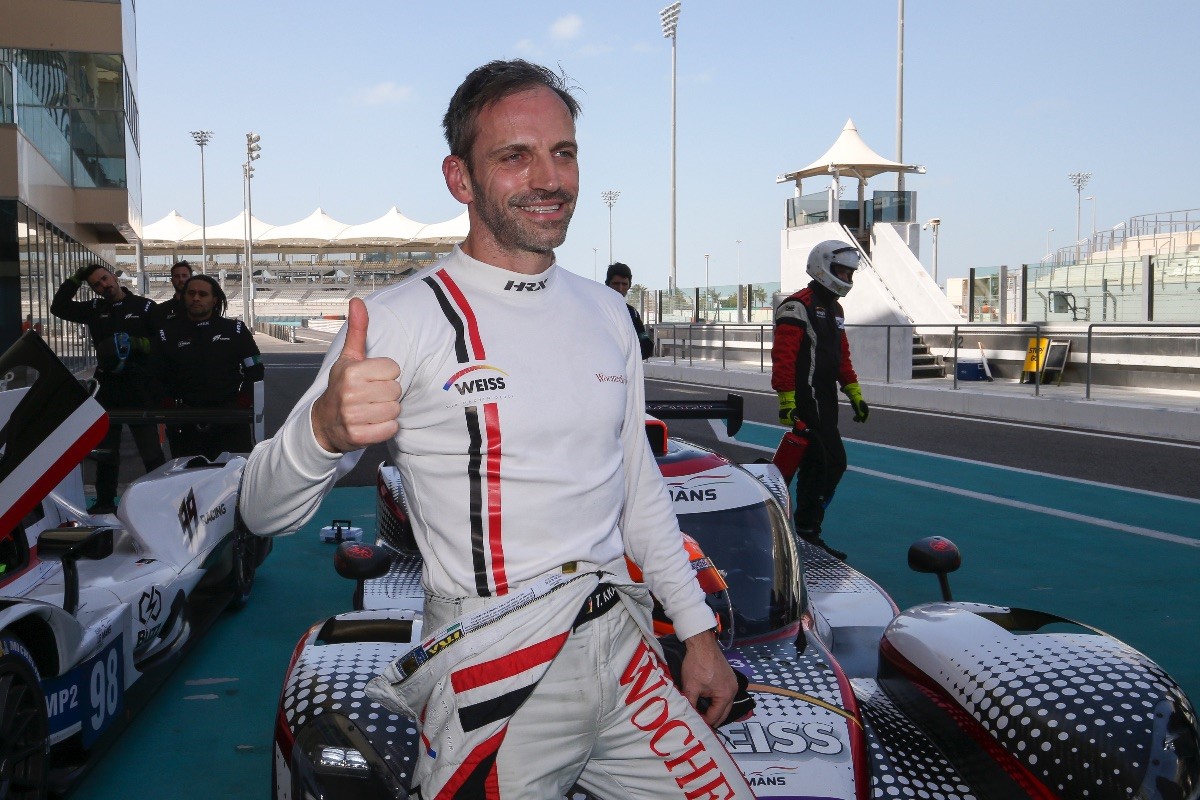 After a tough opening two races to the season, Asian team and 2019/2020 HubAuto Racing have claimed the GT pole position for both races in the Asian Le Mans Series with Australian driver Liam Talbot behind the wheel.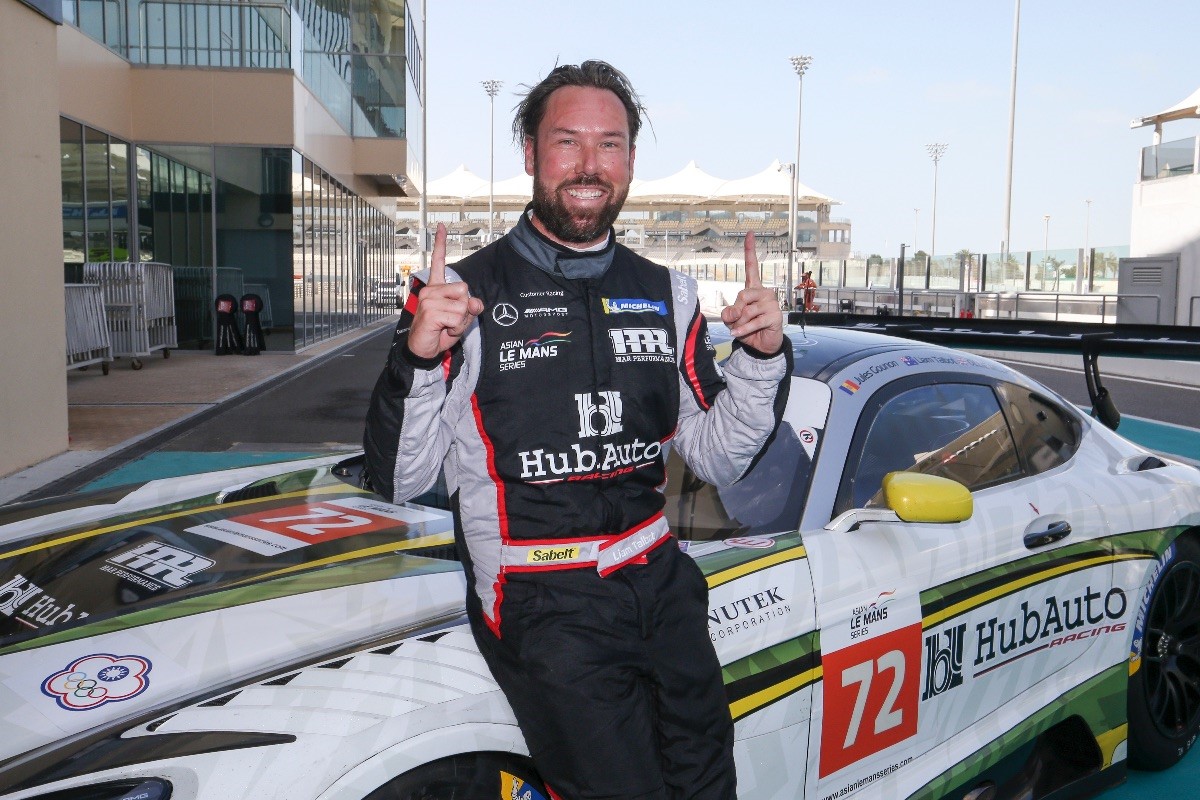 Race 3 Qualifying Results – 

4 Hours of Abu Dhabi 
| | | | | | |
| --- | --- | --- | --- | --- | --- |
| Pos | No. Drivers | Team | Class | Time | Behind/Gap |
| 1 | 98 N. JANI / N. MAZEPIN / A. AL HARTHY | 99 Racing | LMP2 | 1:42.644 | 0.000s 0.000s |
| 2 | 3 S. YOLUC / C. EASTWOOD / A. GUVEN | DKR Engineering | LMP2 | 1:43.731 | 1.087 1.087 |
| 3 | 24 R. SALES / B. HANLEY / M. BECHE | Nielsen Racing | LMP2 | 1:43.734 | 1.090 0.003 |
| 4 | 43 N. SIEGEL / C. BOGLE / C. CREWS | Inter Europol Competition | LMP2 | 1:44.044 | 1.400 0.310 |
| 5 | 25 J. FALB / J. ALLEN / K. SIMPSON | Algarve Pro Racing | LMP2 | 1:44.138 | 1.494 0.094 |
| 6 | 37 A. COIGNY / M. JAKOBSEN | COOL Racing | LMP2 | 1:44.471 | 1.827 0.333 |
| 7 | 23 Y. SHAHIN / G. PATTERSON / O. JARVIS | United Autosports | LMP2 | 1:44.965 | 2.321 0.494 |
| 8 | 44 M. KONOPKA / N. PINO / L. TOTH | ARC Bratislava | LMP2 | 1:47.949 | 5.305 2.984 |
| 9 | 11 T. KRATZ / L. WEISS / N. VARRONE | WTM by Rinaldi Racing | LMP3 | 1:48.576 | 5.932 0.627 |
| 10 | 22 P. HANSON / P. DI RESTA / J. MCGUIRE | United Autosports | LMP2 | 1:48.907 | 6.263 0.331 |
| 11 | 73 J. CORBETT / A. BUKHANTSOV / J. WINSLOW | Inter Europol Competition | LMP3 | 1:49.118 | 6.474 0.211 |
| 12 | 4 T. WELLS / M. BELL | Nielsen Racing | LMP3 | 1:49.447 | 6.803 0.329 |
| 13 | 55 L. HANAFIN / M. LUETHEN / J. RIED | Rinaldi Racing | LMP3 | 1:49.450 | 6.806 0.003 |
| 14 | 29 J. DE SADELEER / V. GUTAK / F. LAVERGNE | MV2S Racing | LMP3 | 1:49.548 | 6.904 0.098 |
| 15 | 9 E. TROUILLET / S. PAGE / B. GARCIA | Graff Racing | LMP3 | 1:49.791 | 7.147 0.243 |
| 16 | 17 C. OLTRAMARE / A. CHILA / M. SIEBERT | COOL Racing | LMP3 | 1:49.925 | 7.281 0.134 |
| 17 | 5 T. VAN ROMPUY / V. CATALANO | DKR Engineering | LMP3 | 1:50.040 | 7.396 0.115 |
| 18 | 8 F. ROSSELLO / X. LLOVERAS / F. HERIAU | Graff Racing | LMP3 | 1:50.399 | 7.755 0.359 |
| 19 | 2 V. LOMKO / J. SWEETNAM / J. WOLFF | CD Sport | LMP3 | 1:50.473 | 7.829 0.074 |
| 20 | 53 K. ASKEY / W. BRICHACEK / M. CRISTOVAO | Inter Europol Competition | LMP3 | 1:50.621 | 7.977 0.148 |
| 21 | 1 M. JENSEN / N. ADCOCK / V. ERIKSEN | CD Sport | LMP3 | 1:50.677 | 8.033 0.056 |
| 22 | 15 A. FEYZULIN / B. GARG / A. LATORRE | RLR MSport | LMP3 | 1:51.420 | 8.776 0.743 |
| 23 | 72 L. TALBOT / J. GOUNON / O. MILLROY | Hub Auto Racing | GT | 1:52.776 | 10.132 1.356 |
| 24 | 63 A. ALI / J. SCHAUERMAN / J. DAYSON | Inter Europol Competition | LMP3 | 1:52.825 | 10.181 0.049 |
| 25 | 34 C. HULL / N. CATSBURG / T. MERRILL | Walkenhorst Motorsport | GT | 1:52.833 | 10.189 0.008 |
| 26 | 7 A. AL ZUBAIR / L. STOLZ / M. KONRAD | Haupt Racing Team | GT | 1:53.001 | 10.357 0.168 |
| 27 | 21 S. CONSTANTINI / S. MANN / M. MOLINA | AF Corse | GT | 1:53.411 | 10.767 0.410 |
| 28 | 99 R. BOHN / A. JEFFRIES / R. RENAUER | Herberth Motorsport | GT | 1:53.515 | 10.871 0.104 |
| 29 | 10 R. MARCIELLO / F. SCHILLER / F. SCHOLZE | Getspeed | GT | 1:53.543 | 10.899 0.028 |
| 30 | 18 F. JOUSSET / S. ALVAREZ / R. KAISER | 360 Racing | LMP3 | 1:53.680 | 11.036 0.137 |
| 31 | 91 A. MALYKHIN / J. STURM / H. KING | Herberth Motorsport | GT | 1:53.702 | 11.058 0.022 |
| 32 | 16 B. ZHOU / Z. WANG / A. IMPERATORI | Getspeed | GT | 1:53.967 | 11.323 0.265 |
| 33 | 88 A. WEST / B. GOETHE / M. KIRCHHOFER | Garage 59 | GT | 1:53.989 | 11.345 0.022 |
| 34 | 66 V. HASSE-CLOT / J. RIEGEL / M. BERRY | Bullitt Racing | GT | 1:54.020 | 11.376 0.031 |
| 35 | 60 J. LAURSEN / C. LAURSEN / N. NIELSEN | Formula Racing | GT | 1:54.130 | 11.486 0.110 |
| 36 | 19 G. RINDONE / B. LEITCH / M. MAPELLI | Leipert Motorsport | GT | 1:54.244 | 11.600 0.114 |
| 37 | 33 A. AU / A. RENAUER / K. BACHLER | Herberth Motorsport | GT | 1:54.283 | 11.639 0.039 |
| 38 | 20 N. LEUTWILER / M. PEDERSEN / M. CAIROLI | Herberth Motorsport | GT | 1:54.423 | 11.779 0.140 |
| 39 | 59 N. HALSTEAD / L. PRETTE / R. BELL | Garage 59 | GT | 1:54.572 | 11.928 0.149 |
| 40 | 74 M. BRONISZEWSKI / D. FUMANELLI / B. BARKER | Kessel Racing | GT | 1:54.612 | 11.968 0.040 |
| 41 | 57 T. KIMURA / F. SCHANDORFF / M. JENSEN | Car Guy | GT | 1:54.870 | 12.226 0.258 |
| 42 | 77 S. HOSHINO / T. FUJII / C. FAGG | D'Station Racing | GT | 1:55.034 | 12.390 0.164 |
| 43 | 6 A. MAINI / F. BIRD / M. BLANCHEMAIN | Haupt Racing Team | GT | 1:55.365 | 12.721 0.331 |
| 44 | 95 J. HARTSHORNE / H. CHAVES / J. ADAM | TF Sport | GT | 1:56.626 | 13.982 1.261 |
| 45 | 67 S. ORANGE / M. O'BRIEN / M. CLUTTON | Orange Racing Powered by JMH | GT | 2:01.931 | 19.287 5.305 |
Race 4 Qualifying Results –

4 Hours of Abu Dhabi 
| | | | | | |
| --- | --- | --- | --- | --- | --- |
| Pos | No. Drivers | Team | Class | Time | Behind/Gap |
| 1 | 98 N. JANI / N. MAZEPIN / A. AL HARTHY | 99 Racing | LMP2 | 1:43.003 | 0.000s 0.000s |
| 2 | 24 R. SALES / B. HANLEY / M. BECHE | Nielsen Racing | LMP2 | 1:43.757 | 0.754 0.754 |
| 3 | 3 S. YOLUC / C. EASTWOOD / A. GUVEN | DKR Engineering | LMP2 | 1:43.834 | 0.831 0.077 |
| 4 | 25 J. FALB / J. ALLEN / K. SIMPSON | Algarve Pro Racing | LMP2 | 1:44.159 | 1.156 0.325 |
| 5 | 37 A. COIGNY / M. JAKOBSEN | COOL Racing | LMP2 | 1:44.585 | 1.582 0.426 |
| 6 | 43 N. SIEGEL / C. BOGLE / C. CREWS | Inter Europol Competition | LMP2 | 1:45.310 | 2.307 0.725 |
| 7 | 23 Y. SHAHIN / G. PATTERSON / O. JARVIS | United Autosports | LMP2 | 1:45.753 | 2.750 0.443 |
| 8 | 44 M. KONOPKA / N. PINO / L. TOTH | ARC Bratislava | LMP2 | 1:48.367 | 5.364 2.614 |
| 9 | 11 T. KRATZ / L. WEISS / N. VARRONE | WTM by Rinaldi Racing | LMP3 | 1:48.663 | 5.660 0.296 |
| 10 | 22 P. HANSON / P. DI RESTA / J. MCGUIRE | United Autosports | LMP2 | 1:49.281 | 6.278 0.618 |
| 11 | 73 J. CORBETT / A. BUKHANTSOV / J. WINSLOW | Inter Europol Competition | LMP3 | 1:49.511 | 6.508 0.230 |
| 12 | 29 J. DE SADELEER / V. GUTAK / F. LAVERGNE | MV2S Racing | LMP3 | 1:49.556 | 6.553 0.045 |
| 13 | 4 T. WELLS / M. BELL | Nielsen Racing | LMP3 | 1:49.858 | 6.855 0.302 |
| 14 | 55 L. HANAFIN / M. LUETHEN / J. RIED | Rinaldi Racing | LMP3 | 1:49.873 | 6.870 0.015 |
| 15 | 17 C. OLTRAMARE / A. CHILA / M. SIEBERT | COOL Racing | LMP3 | 1:49.967 | 6.964 0.094 |
| 16 | 9 E. TROUILLET / S. PAGE / B. GARCIA | Graff Racing | LMP3 | 1:50.137 | 7.134 0.170 |
| 17 | 5 T. VAN ROMPUY / V. CATALANO | DKR Engineering | LMP3 | 1:50.199 | 7.196 0.062 |
| 18 | 8 F. ROSSELLO / X. LLOVERAS / F. HERIAU | Graff Racing | LMP3 | 1:50.407 | 7.404 0.208 |
| 19 | 2 V. LOMKO / J. SWEETNAM / J. WOLFF | CD Sport | LMP3 | 1:50.540 | 7.537 0.133 |
| 20 | 53 K. ASKEY / W. BRICHACEK / M. CRISTOVAO | Inter Europol Competition | LMP3 | 1:50.644 | 7.641 0.104 |
| 21 | 1 M. JENSEN / N. ADCOCK / V. ERIKSEN | CD Sport | LMP3 | 1:50.778 | 7.775 0.134 |
| 22 | 15 A. FEYZULIN / B. GARG / A. LATORRE | RLR MSport | LMP3 | 1:51.530 | 8.527 0.752 |
| 23 | 72 L. TALBOT / J. GOUNON / O. MILLROY | Hub Auto Racing | GT | 1:52.885 | 9.882 1.355 |
| 24 | 63 A. ALI / J. SCHAUERMAN / J. DAYSON | Inter Europol Competition | LMP3 | 1:52.943 | 9.940 0.058 |
| 25 | 7 A. AL ZUBAIR / L. STOLZ / M. KONRAD | Haupt Racing Team | GT | 1:53.042 | 10.039 0.099 |
| 26 | 34 C. HULL / N. CATSBURG / T. MERRILL | Walkenhorst Motorsport | GT | 1:53.155 | 10.152 0.113 |
| 27 | 21 S. CONSTANTINI / S. MANN / M. MOLINA | AF Corse | GT | 1:53.462 | 10.459 0.307 |
| 28 | 99 R. BOHN / A. JEFFRIES / R. RENAUER | Herberth Motorsport | GT | 1:53.554 | 10.551 0.092 |
| 29 | 18 F. JOUSSET / S. ALVAREZ / R. KAISER | 360 Racing | LMP3 | 1:53.710 | 10.707 0.156 |
| 30 | 10 R. MARCIELLO / F. SCHILLER / F. SCHOLZE | Getspeed | GT | 1:53.739 | 10.736 0.029 |
| 31 | 16 B. ZHOU / Z. WANG / A. IMPERATORI | Getspeed | GT | 1:53.994 | 10.991 0.255 |
| 32 | 91 A. MALYKHIN / J. STURM / H. KING | Herberth Motorsport | GT | 1:54.021 | 11.018 0.027 |
| 33 | 66 V. HASSE-CLOT / J. RIEGEL / M. BERRY | Bullitt Racing | GT | 1:54.034 | 11.031 0.013 |
| 34 | 60 J. LAURSEN / C. LAURSEN / N. NIELSEN | Formula Racing | GT | 1:54.190 | 11.187 0.156 |
| 35 | 88 A. WEST / B. GOETHE / M. KIRCHHOFER | Garage 59 | GT | 1:54.225 | 11.222 0.035 |
| 36 | 19 G. RINDONE / B. LEITCH / M. MAPELLI | Leipert Motorsport | GT | 1:54.308 | 11.305 0.083 |
| 37 | 33 A. AU / A. RENAUER / K. BACHLER | Herberth Motorsport | GT | 1:54.648 | 11.645 0.340 |
| 38 | 74 M. BRONISZEWSKI / D. FUMANELLI / B. BARKER | Kessel Racing | GT | 1:54.784 | 11.781 0.136 |
| 39 | 59 N. HALSTEAD / L. PRETTE / R. BELL | Garage 59 | GT | 1:54.790 | 11.787 0.006 |
| 40 | 57 T. KIMURA / F. SCHANDORFF / M. JENSEN | Car Guy | GT | 1:55.073 | 12.070 0.283 |
| 41 | 20 N. LEUTWILER / M. PEDERSEN / M. CAIROLI | Herberth Motorsport | GT | 1:55.171 | 12.168 0.098 |
| 42 | 6 A. MAINI / F. BIRD / M. BLANCHEMAIN | Haupt Racing Team | GT | 1:55.370 | 12.367 0.199 |
| 43 | 77 S. HOSHINO / T. FUJII / C. FAGG | D'Station Racing | GT | 1:57.329 | 14.326 1.959 |
| 44 | 95 J. HARTSHORNE / H. CHAVES / J. ADAM | TF Sport | GT | 1:57.353 | 14.350 0.024 |
| 45 | 67 S. ORANGE / M. O'BRIEN / M. CLUTTON | Orange Racing Powered by JMH | GT | | |