NASCAR: Drivers suffered from Carbon Monoxide poisoning at LA Coliseum
Racing on a ridiculous 1/4-mile Mickey Mouse track at the LA Coliseum has detrimental impacts on NASCAR Cup drivers.
Luckily, the Busch Light Clash race was only 37.5 miles long, or who knows if any of them had made it out alive.
Toyota Racing Development President David Wilson was asked whether TRD figured out why Denny Hamlin and Tyler Reddick suffered from carbon monoxide exposure at the Clash?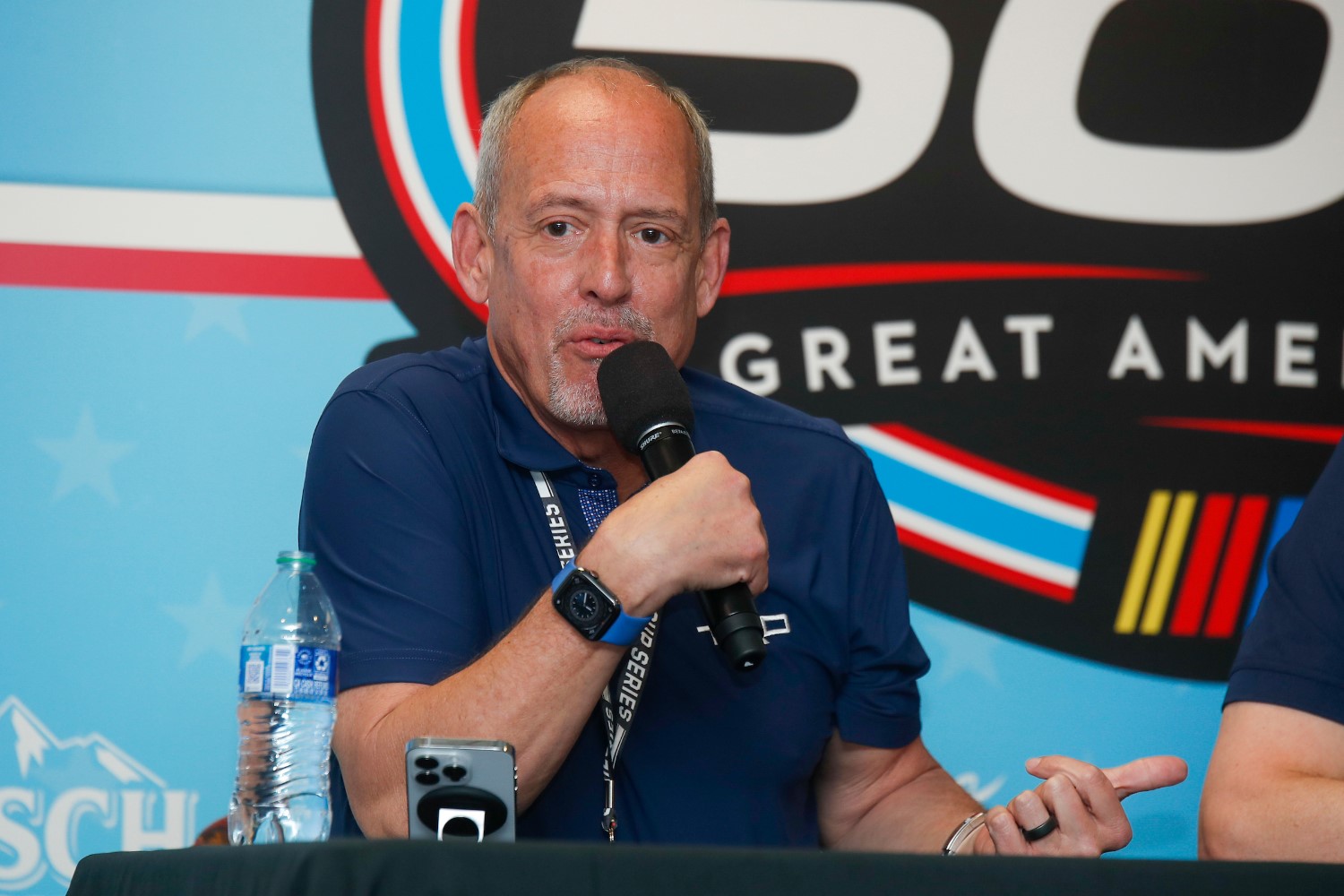 "Yes, they both did suffer from some carbon monoxide exposure," said Wilson.
"The subsidization is it was a multi-faceted issue. One probably being the mufflers that we ran, and the other racing in a bowl and a lot of time at low speed contributing to that. I'm not aware if other drivers suffered to the same extent, but we don't have any cause to believe that it is a Toyota-specific issue."
On another topic, Wilson was asked about the impact on Toyota of losing Kyle Busch so Joe Gibbs could make room for his little grandson Ty Gibbs.
"We were so close to getting out of here. (laughter) I was the one touting everything that Kyle Busch and Toyota have done together in the past decade and a half."
"I guess I said last year that we will forever celebrate that record of success, because of the Kyle Busch rule being implemented, there will probably not be another driver ever that matches his level of success with one manufacturer.
"He is going to be missed. Life goes on. I sleep well at night because I know how that went down and how everybody acquitted themselves, so we are focusing forward. We have a terrific young man in Tyler Reddick.
"We are convinced that he is going to be great for our brand. He is a good person. We are going to – and are – having fun with him.
"On the Truck side, you mentioned TRICON and our friends along those lines. That is a very capable outfit – one of only three vertically integrated teams in the Truck garage that can not only go race, but can built their trucks.
"We were very intentional in bringing them in the fold. They have become an extension of our driver development program. It is a process. One of the things we are intentional about is being strategic and focusing forward and anticipating changes.
"It is not going to happen overnight, and certainly there are days that we will miss Kyle and there are days that we won't."
Mark Cipolloni reporting for AutoRacing1.com