WEC: Jimmie Johnson preparing for 24 Hours of Le Mans
Jenson Button, Mike Rockenfeller and Jimmie Johnson will drive the NASCAR Garage 56 Camaro at the 24 Hours of Le Mans this year.
Jimmie Johnson responded to the following questions on preparing for that race, which will be unlike anything he has done before.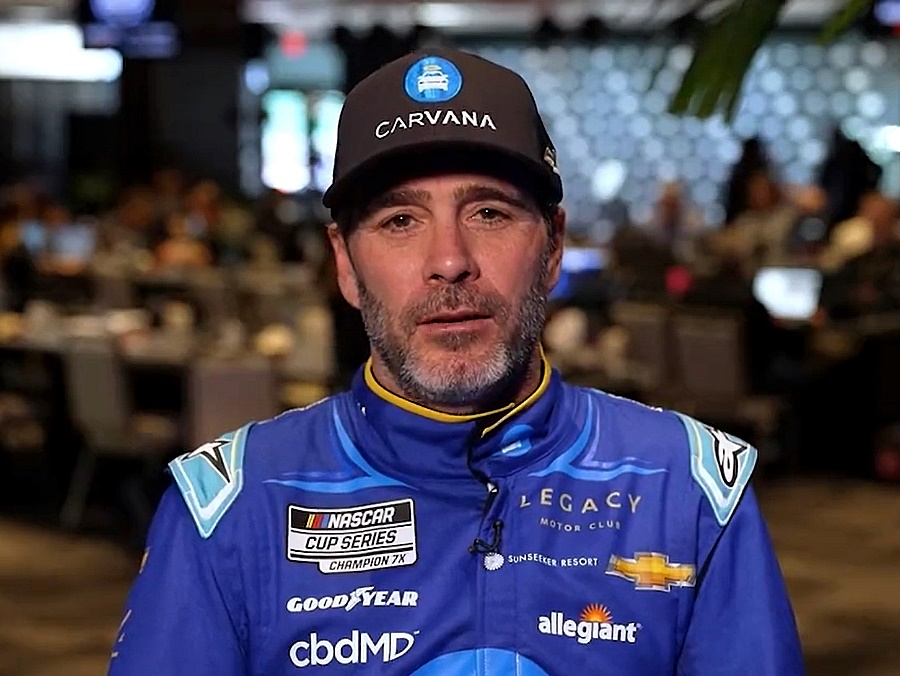 We got a look today at the Garage 56 Camaro. What do you think of that car, that project, that opportunity?
"I'm thrilled to be a part of it and what a fun car. I'm sure you saw some of the specs for it – how much lighter the race car is, the downforce that's on it, the carbon brakes, paddle shifting – it really is fun to drive. I'm so thankful to be part of the program. I literally leave here Sunday; drive in a rental car over to Sebring to do a 24 hour endurance test with the guys. It's going to be a busy couple of days of driving."
What do you need to do to prepare for Le Mans?
"Obviously, the testing that we're doing is one piece of it. But the rules, flags, there's a lot of things that are different in the way they officiate for that particular event. I have to go over before the race and spend a day in the simulator to learn where their flagman stations are, what their flags mean. There are some pit road procedures that I need to be aware of and pay attention to. So I'll head over a few days early to go into their simulator to drive that.
And then at home, I've just been using my sim rig and doing a bunch on iRacing. I've been out in the Corvette GT car and I've put only prototypes out that are faster than me. I'll put as many as they'll give me.. it's usually around 60-70 cars on track, just so they're chasing me and overtaking me. Every time I've been in a sportscar race, I've been in the fastest division and have not had to worry about my mirrors, and I'm really concerned about that. I want to make sure I'm leaving a lane when I need to and know what's coming behind me, and I'm using iRacing to do that."