F1: What do we expect in this F1 season, Favorites and Odds
Formula 1 focus has switched to 2023 and what captivating narratives and conflicts will unfold now that the 2022 Formula 1 season has been relegated to the annals of history. While there will be some consistency this season following one of the most significant modifications to the technical regulations in F1 history last year, plenty of other changes have been made to make the 2023 campaign stand out. The racing calendar will grow in response to the Pandemic-enforced changes from previous years, while significant driver market reforms will be implemented.
For the third consecutive year, Max Verstappen and Sergio Perez of reigning F1 world champion Red Bull maintain their starting lineup. Lewis Hamilton and George Russell of Mercedes, as well as Charles Leclerc and Carlos Sainz of Ferrari, remain in their current positions. There are several changes elsewhere, however, the driver lineups of the major three teams remain largely the same. Fernando Alonso's unexpected move to Aston Martin to join Lance Stroll left a vacancy at Alpine when Sebastian Vettel announced his retirement at the end of 2022.
For the first time since 1982, the aerodynamic rules were changed for the 2022 Formula One season, bringing back the ground-effect formula. This was done in an effort to shift the emphasis from the wings, which are mostly responsible for the drag that has made close-quarters racing challenging in recent years, to the floor and its additional venturi tunnels, which are more effective at creating downforce.
To achieve the intended result in terms of racing, regulatory adjustments also included a transition to 18-inch tires for 2022, bodywork around the wheels, and a total elimination of bargeboard devices. All of these modifications and rules will be fully implemented and used by 2023.
2023 F1 drivers and teams
Red Bull – Max Verstappen and Sergio Perez
Ferrari – Charles Leclerc and Carlos Sainz
Mercedes – Lewis Hamilton and George Russell
Alpine – Esteban Ocon and Pierre Gasly
McLaren – Lando Norris and Oscar Piastri
Alfa Romeo – Valtteri Bottas and Zhou Guanyu
Aston Martin – Fernando Alonso and Lance Stroll
Haas – Kevin Magnussen and Nico Hulkenberg
Alpha Tauri – Yuki Tsunoda and Nyck de Vries
Williams – Alex Albon and Logan Sargeant
Who are the favorites to win the Championship in the 2023 F1 season?
Max Verstappen
The fact that Max Verstappen is being backed to win three consecutive Drivers' Championships is somewhat predictable. Should he succeed in staying at the top of the Formula 1 mountain and the current favorite on the odds board with a -138 to win the Championship, he would join the likes of Jack Brabham, Sir Jackie Stewart, Niki Lauda, Nelson Piquet, and Ayrton Senna in an exclusive group.
Due to Verstappen's decisive victory in the F1 2022 championship, early in the season, the public will need to be seriously persuaded by other teams and drivers before they even consider the possibility that Verstappen's title could be taken from him.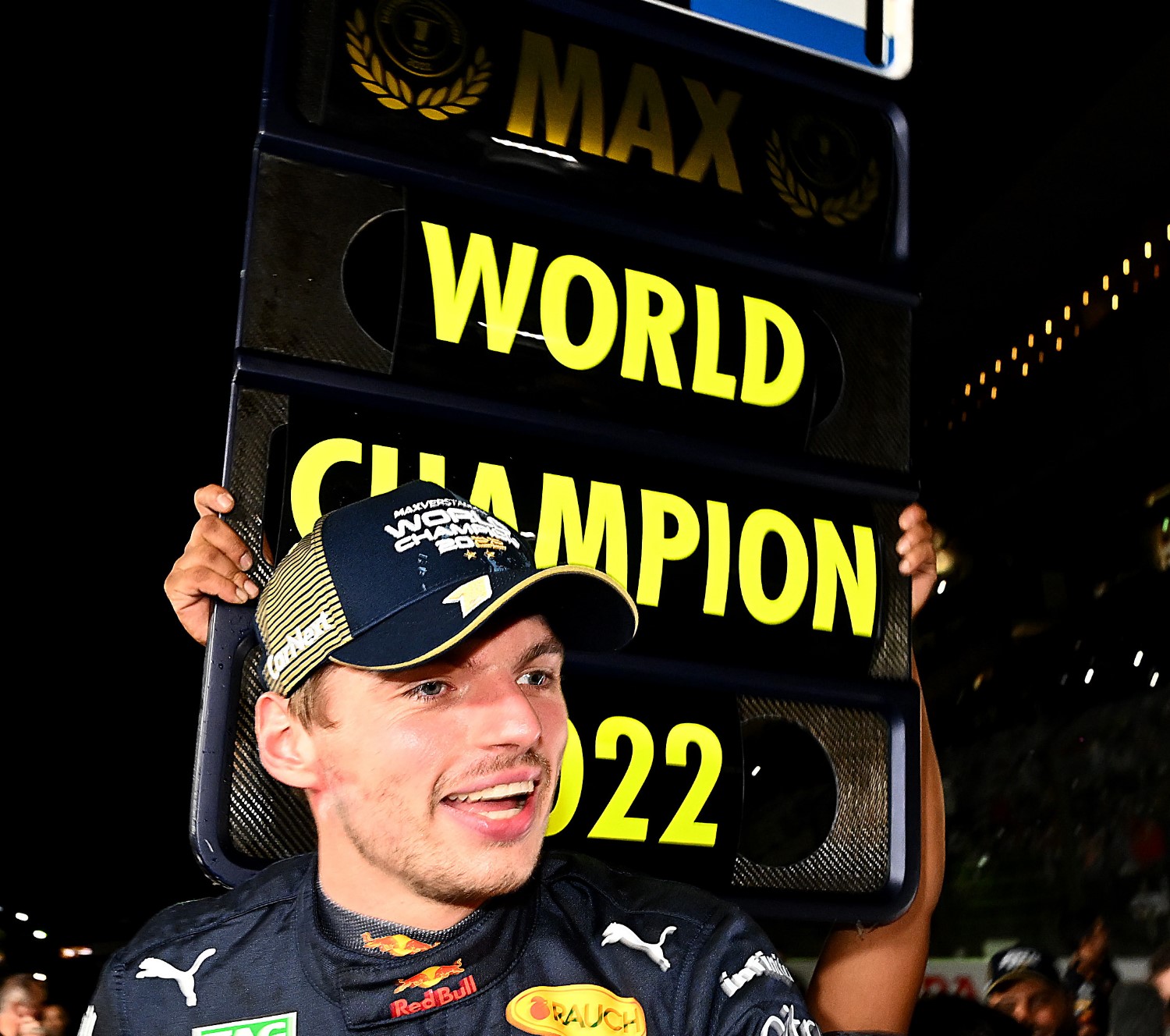 Lewis Hamilton
Seven-time World Champion Lewis Hamilton is a different fan favorite. Hamilton went the whole of the previous campaign without winning a single race, which was the first time in his F1 career, which began back in 2007. This occurred after the highly contentious manner in which a record-breaking eighth championship was ripped from his grasp in 2021. Hamilton was supposed to take the wrong of 2021 and transform it into positive energy in 2022, by using it as inspiration.
However, it rapidly became apparent that the search for an additional Championship would have to continue. But in 2023, he has a chance to claim victory. Indeed, while he may not have been able to win the last two Championships, he does continue to remain within the top odds offered, he is the second favorite with +300 to win the F1 World Championship and for fans placing bets on events that take place on the track.
Formula One betting has become more and more popular with sports betting enthusiasts with each season, and with more and more Americans now able to utilize some of the
Best Betting Apps to place their wagers on him and other skilled drivers, the British driver continues to attract plenty of interest.
Of course, while Hamilton is always in and around the conversation alongside Verstappen, there are a number of other contenders that could be within a chance of competing for major honors in the upcoming season.
Charles Leclerc
After coming on top in two out of the first three races of F1 2022, Charles Leclerc was the driver who stood out as a probable World Champion, Leclerc is the current third in the odds board with a +500 to win the Championship. But even as the Scuderia has not won a title in a while as a result of Red Bull's comeback, several driver and team mistakes at Ferrari, the start of a new season, though, will give Ferrari newfound hope. This is because they now have Frederic Vasseur as their team manager, who has a great history of dealing with Leclerc. Nonetheless, this has not stopped the former axed boss Mattia Binotto from turning around and ensuring everyone knows that the 2023 car has nothing to do with him.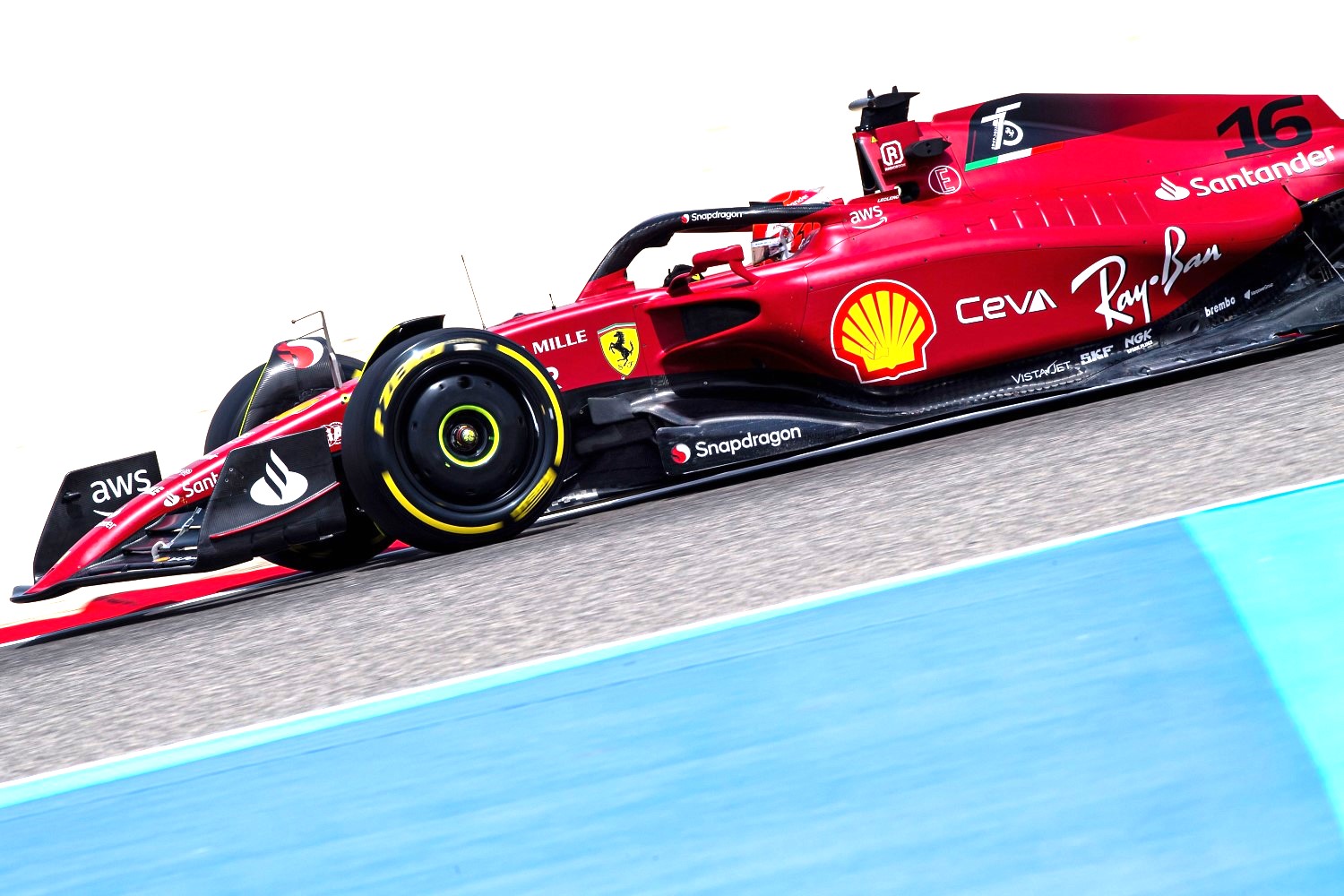 George Russell
George Russell made it seem simple despite all of his sponsor's issues during his first season with the Silver Arrows, despite the frightening prospect of moving up from the bottom of the standings and being expected to perform right away. Russell got his move, since he had outgrown driving with Williams for a long time. He more than made up for that decision in F1 2022, and with the taste of victory in an F1 race still firmly in his sights, he can be a threat in the 2023 season.
What is to be expected in the 2023 F1 season?
Mercedes and Ferrari are vying for the championship
This season, two enormous teams are vying for Red Bull, and they are more motivated than ever to succeed. Ferrari, who made a promising start to the previous season before lagging behind the dominant Red Bulls, The Scuderia will be hoping to demonstrate that they can contend for the title after dominating the qualifying standings last season. Mercedes hopes to put the disappointing campaign of the previous year in the past, after the Silver Arrows finished third and only managed one victory.
Verstappen maintains his dominance
Red Bull has the difficult task of successfully defending their titles across a lengthy season. But if Max Verstappen can maintain his current level of performance, they have every element needed to win the championship. Last season, the Dutch driver put on some incredible displays, notably comebacks in Hungary and Belgium, but he was denied a second consecutive Monaco victory and still has not won a British Grand Prix. He will be trying to add those to his growing collection of awards.
A calendar with new highs
In 2023, there will be a record-breaking 23 Grand Prix, including one in Las Vegas. Monaco, Imola, Monza, Spa-Francorchamps, and Zandvoort are among the classic racetracks, while Miami, Singapore, and Lusail are among the contemporary venues. Though the pecking order isn't carved in stone, we'll have a clearer understanding of which car is best for each circuit. Exciting races and intense competition among skilled drivers from March to November is the only thing that is sure to happen in the 2023 season.