Rumor: Drugovich on pole to replace Stroll in first race, not Vettel
(4th Update)
(GMM) Aston Martin has now ruled Sebastian Vettel out of the running to replace the injured Lance Stroll in Bahrain this weekend.
The team is being coy about the extent of Stroll's injuries, but paddock rumors suggest hr fell during a mountain bike ride – and damaged a wrist.
Other rumors suggest both of the 24-year-old Canadian's wrists and hands are affected, although it is not known if it is fractures or tendon damage.
Kevin Magnussen had a cyst removed from his wrist over the winter but played down any comparison with Stroll's recovery.
"I didn't have any fractures, no tendon damage, nothing like that," said the Haas driver. "But if Lance has a broken bone, he will recover quickly.
"It's better to have a break than a torn tendon, because with a fracture they put screws in you and you're back."
However, with Stroll having already missed the entire pre-season test, it is now rumored that Stroll may not only miss Bahrain this weekend but the subsequent races at Jeddah and Melbourne.
That ramped up speculation Aston Martin might re-call the newly-retired Sebastian Vettel to the cockpit.
"I've had a couple of calls with Sebastian," team boss Mike Krack said in Bahrain, "but that was also the case last year and it will continue in the future."
Aston Martin subsequently confirmed officially that if Stroll is unable to race in Bahrain, reserve and Formula 2 champion Felipe Drugovich – who drove the 2023 car in Stroll's place last week – will be in the green car.
"Lance is plan A," Krack said. "It's like in football, when the coach waits until the last moment if a player is slightly injured.
"We still have to wait and see what Lance says and what the doctors say."
He is also coy about widespread suggestions that Aston Martin may suddenly be knocking on the door of Formula 1's top three teams with its new single-seater.
"We can't start dreaming after a test," Krack insists. "And we have to be realistic. The three top teams look strong.
"We don't think anyone has put their cards on the table either. But as Fernando (Alonso) always says – there is no magic in Formula 1."
---
February 26, 2023
In an update issued via social media, Aston Martin said: 'The team will continue to give Lance every chance to race, pending recovery from his injury.
'Should he not be fit to compete, then Felipe [Drugovich] will drive the AMR23 alongside Fernando [Alonso].'
---
February 22, 2023
(GMM) Reigning Formula 2 champion Felipe Drugovich is in pole position to replace Lance Stroll in next weekend's Bahrain season opener.
Stroll, the son of Aston Martin team owner Lawrence Stroll, has been sidelined for the start of pre-season testing this week by a bicycle accident.
The team, and 24-year-old Stroll, have not disclosed the details of the injury. But Drugovich, a new Aston Martin reserve, will be on duty in Stroll's place on the opening day of proceedings in Bahrain on Thursday.
The other Aston Martin reserve is former McLaren racer Stoffel Vandoorne – but he is unavailable for Bahrain testing due to his Formula E duties in Cape Town this weekend.
"We discussed the situation, but I knew it and the team knew it – I would not be able to do the testing in Bahrain unfortunately," Vandoorne told the Belgian broadcaster RTBF.
However, the 30-year-old Belgian will be in Bahrain for the start of the 2023 race season.
"It's quite a difficult scenario for me," Vandoorne admits. "If Lance is not available, I wouldn't be surprised if Felipe did the race.
"It's a little frustrating for me, but on the other hand I understand it. He will have done all the testing. He will have had the best preparation," he added.
The bright side is that an agreement between Mercedes-powered Aston Martin and McLaren means that Vandoorne will also be on standby for his former team this year.
"It's not something new or different," Vandoorne insists. "There is a partnership between Aston Martin and McLaren. But in terms of work, I won't specifically do anything different for them.
"I'm there in case they need me at the races where I am present. I'll be in Bahrain for the start of the championship and then in Jeddah and Melbourne.
"There's also my reserve role in WEC with Peugeot," he added. "I hope to have the opportunity to race and also be at the start at Le Mans again."
---
February 21, 2023
It has been confirmed that Brazilian Reserve Driver Felipe Drugovich will stand in for the injured Lance Stroll at the 3-day F1 preseason test starting Thursday in Bahrain.
In case Stroll cannot be ready to race by the first weekend in March, Drugovich has to be ready.
---
February 20, 2023
Following the news that Lance Stroll will miss preseason testing due to a cycling injury, Aston Martin has to get one of their reserve drivers ready in case he does not recover in time for the first race weekend in less than 2 weeks.
We expect that Fernando Alonso will take the bulk of the preseason testing work later this week, but depending on the state of Stroll's condition, the team may elect to use one of their reserve drivers for some testing.
Their most experienced reserve driver, ex-F1 driver Stoffel Vandoorne, will be racing with his Jay Penske Formula E team this weekend in Cape Town, South Africa.
This means their other reserve driver, Formula 2 champion Felipe Drugovich, may get a F1 baptism by fire.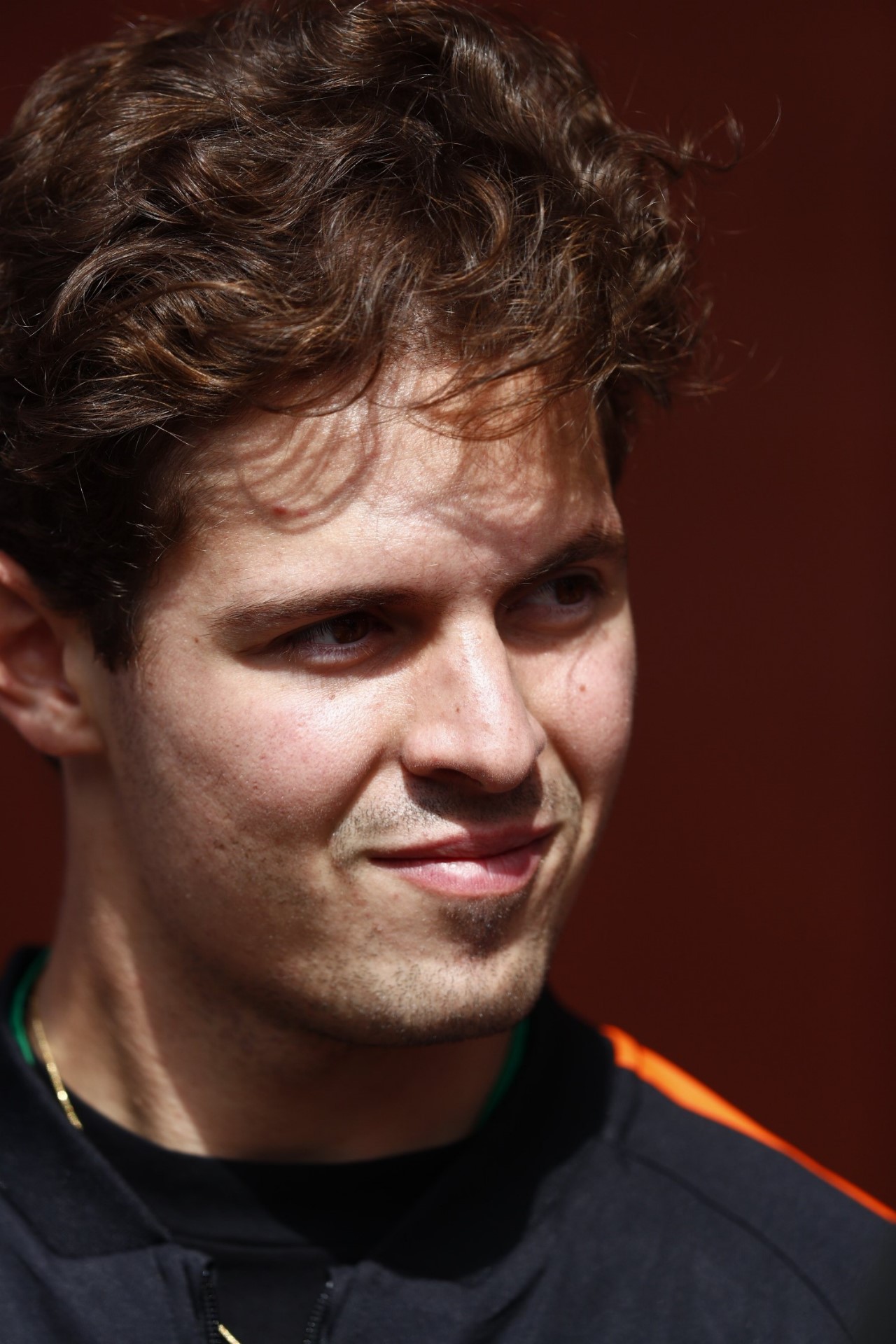 Drugovich posted on Instagram that he is having a day at the Aston Martin simulator, as part of his reserve driver duties.
With Aston Martin currently not certain of being able to put Stroll back in the car for the Bahrain Grand Prix (in less than two weeks' time), the Silverstone-based team may use some of the preseason testing time to prepare one of their drivers as a backup if Stroll cannot make the first race.
Aston Martin are yet to confirm their revised testing lineup later this week.