IndyCar: Geobrugg to supply protective fences for Detroit Grand Prix
Geobrugg is set to supply barriers for the Chevrolet Detroit Grand Prix in June. The protective systems manufacturer will deliver concrete barriers and mobile wire mesh debris fences to cover about half of the track area in Detroit.
The Chevrolet Detroit Grand Prix presented by Lear, which will transition to a new Downtown street circuit June 2-4, is set to be one of the most fan-friendly races on the 2023 calendar with more than 50 percent of the venue open and available for free viewing and Geobrugg's mobile debris fence system protecting spectators around the track.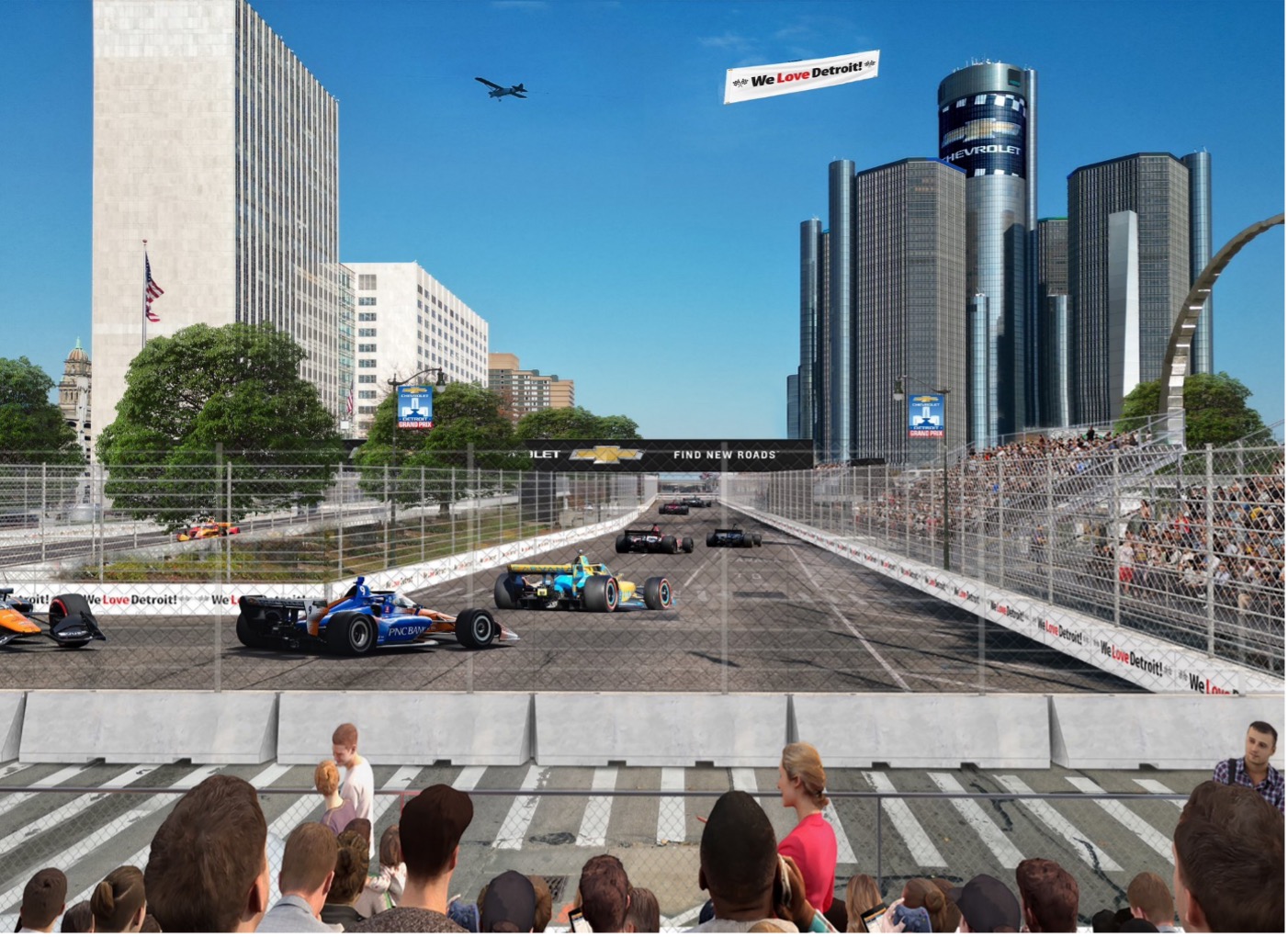 Key activation areas for the Grand Prix, which features the NTT INDYCAR SERIES, the IMSA Michelin Pilot Challenge, INDY NXT by Firestone and the Trans Am Series presented by Pirelli, will welcome fans free of charge. This includes popular Downtown destinations like Hart Plaza, Spirit Plaza and the Detroit Riverwalk. Spectators that want to watch the action from the grandstands will be able to do so by purchasing a ticket.
Michael Montri, President of the Detroit Grand Prix, said: "The Grand Prix is a 501 (c)3 non-profit and our mission statement is to give back to the Detroit community in different ways. We are excited to welcome the entire community to our re-imagined and inclusive event and we thank Geobrugg for providing the safety fencing around the race track."
The new street course location made it imperative for the organizers to have a strong system in place for barrier and fence solutions. After the success of Nashville's Music City Grand Prix, another INDYCAR Downtown street course, Geobrugg was chosen to supply its concrete barriers and mobile debris fences to approximately 50 percent of the event's footprint in Detroit.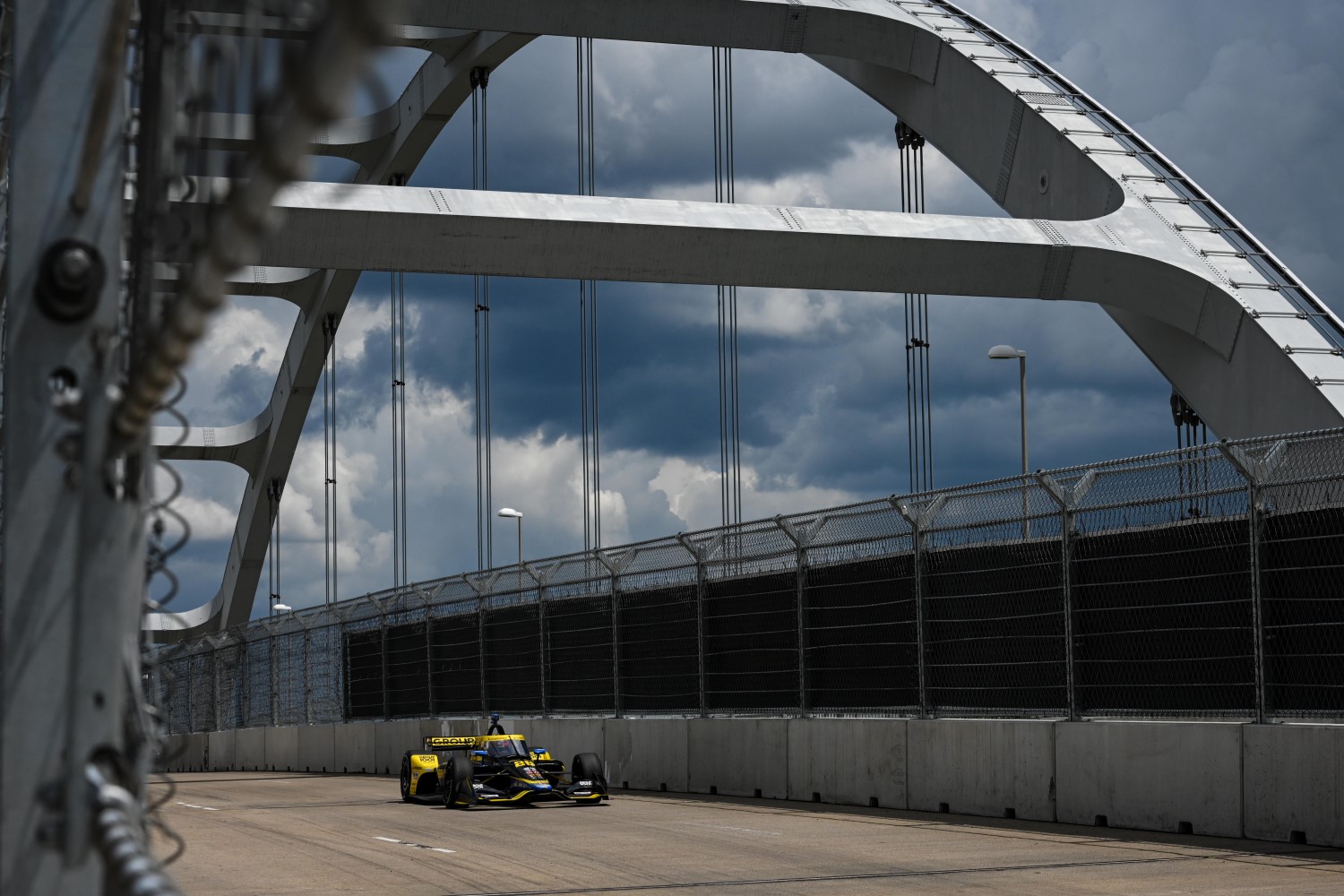 Montri said: "The whole system at Nashville for their event in 2021 and 2022 is really superb – the way it looks, the way it fits and the protection it provides. When we knew we needed to get a new fence and barrier system for our Downtown street circuit, we immediately went with the Geobrugg model and we're really excited to get it installed."
The new Detroit track will be 1.7 miles long, with speeds expected to reach up to 175 mph along the 0.7-mile front stretch on Jefferson Avenue, which is a main road through Downtown Detroit. Geobrugg's mobile debris system can be installed in a matter of hours, making sure there are minimal disruptions to public roads.
"The way that Geobrugg's system works will make it really easy to come back and put the finishing touches on the roads that have been kept open, until it's time to go racing," added Montri.
Jochen Braunwarth, Geobrugg's Director of Motorsport Solutions, said: "It's great that fans will be able to watch the racing action unfold on the Streets of Detroit and Geobrugg is there to make sure they can do this in a safe and fun manner."