F1: Quotes after final day of preseason testing
Here are some team quotes following the final day of preseason testing in Bahrain
Red Bull Honda
Sergio Perez
"The last few days have been pretty intense, testing is very short, so it is very important to get the maximum out of it, but overall, it worked really well; we got a good understanding of our car. Testing in Bahrain is very difficult because the track is changing every time you go out, the tarmac is very rough, and just in general it's varying conditions. I think we did the most we could today, we did a lot of analysis on set-up, and tire choice. We ran without any big problems, got a lot of laps in, and had good reliability in general. The Team back in Milton Keynes have done a tremendous job, we have a good paced car, and certainly think we can work on that more. We will only find out next week where we really are in terms of pace because over testing, we don't get to see the full picture."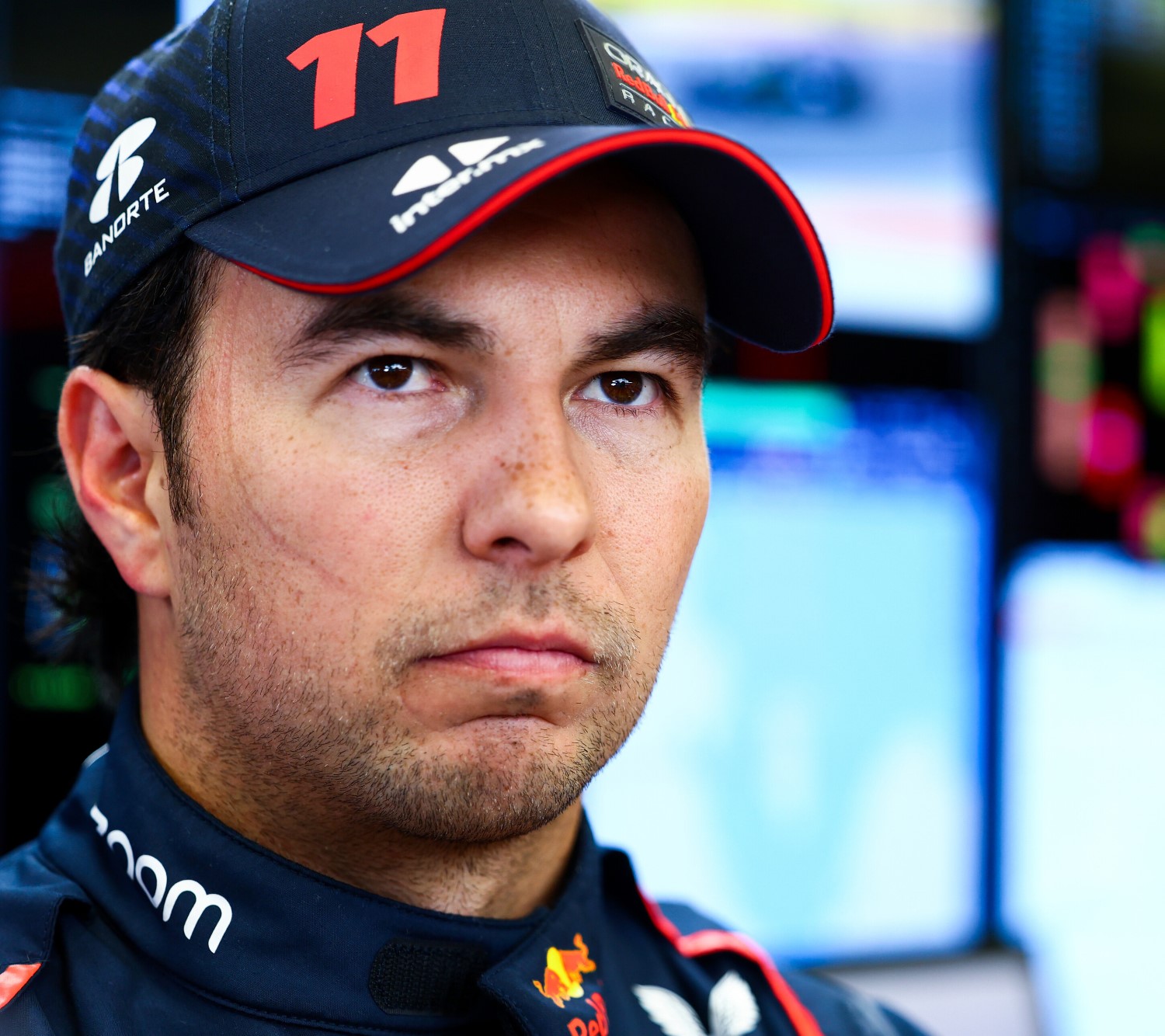 Gianpiero Lanbiase, Head of Race Engineering
"A very successful end to the test with another day of uninterrupted running. Checo was able to complete a variety of test items, including a chance to get a feel for the car under conditions closer to Qualifying, and the Race, which was important for his preparation. The start of the season is now upon us, and we have just a handful of days to analyze all of the data collected. It has been a positive three days for the team, but there are always areas for improvement, and the focus will be on trying to extract more performance gains before next week."
Mercedes
Andrew Shovlin, Trackside Engineering Director
A fair bit of work took place overnight to find some refinements to the car specification, and recover our direction on the setup. We do seem to have made progress; both drivers felt the car was in a much better place across the range of conditions today, and the balance is closer to what they require on single lap, and long run. It's clear that we still have work to do on car pace, but today has given us a much more coherent picture of where we need to focus our efforts. We'll be using the time ahead of next weekend to go through the data we've collected, and aim to extract a bit more lap time.
George Russell
We had a much more positive day today. We took a step forward, and made progress with the issues we faced yesterday. I believe we have improved the car over the course of testing, and got the W14 in a much better window today. There is still plenty of work to do, but we're in better shape for next week with more to come.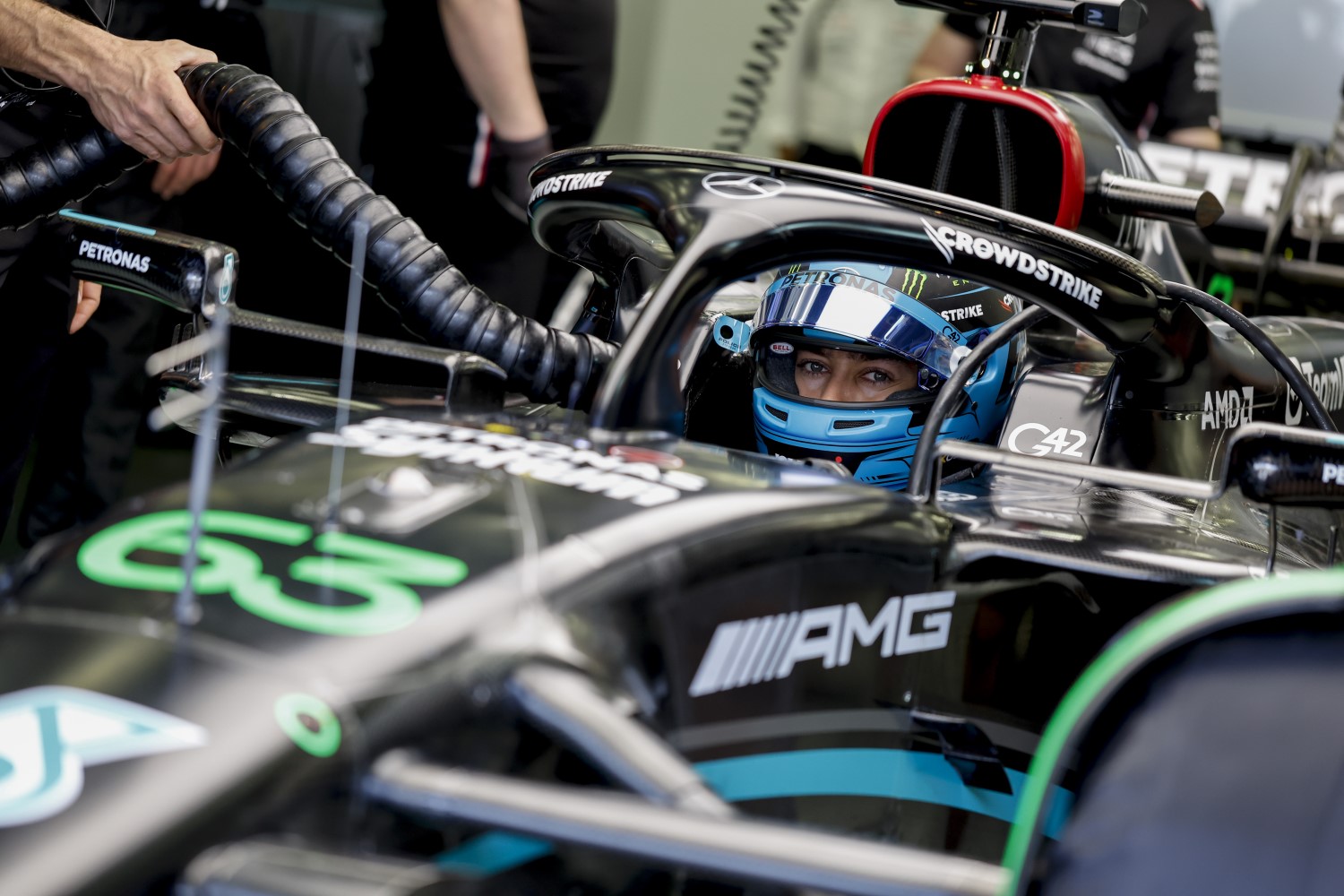 Lewis Hamilton
It has been an interesting few days here in Bahrain. There has been a lot of discovery, and the whole team has approached it with the same mentality, working hard, not being complacent, and staying focused. We're not quite where we want to be, but it's a good platform to start from. We don't know where we will be next week, but we will stay positive, and continue to push to the maximum.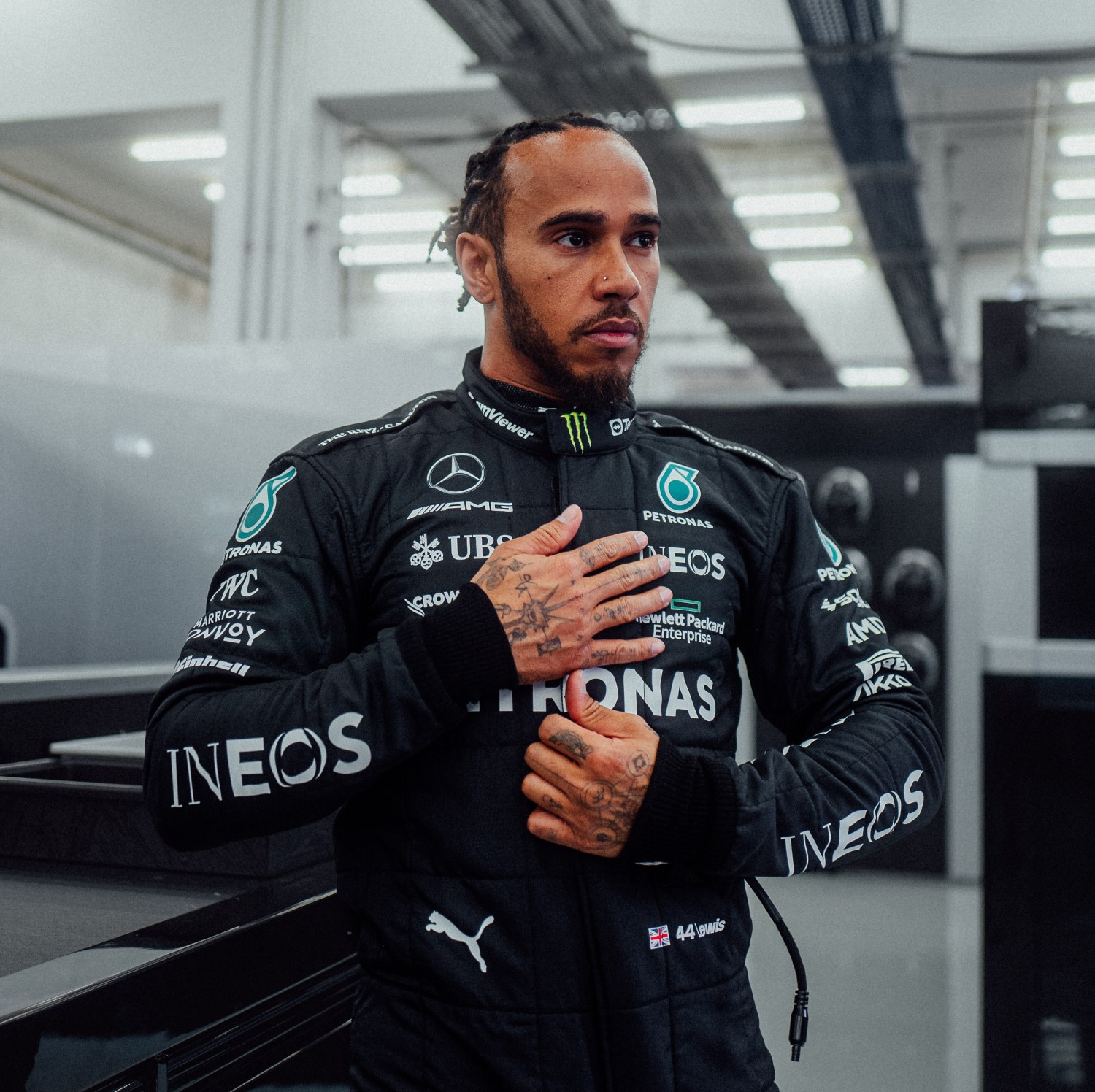 Aston Martin
Fernando Alonso
"It was a good day for us with lots of laps, and we have learned a lot about the new car., but it is only testing, and we do not know what everyone else is doing so there are still many questions to answer. We have missed having Lance here this week, but I have to say Felipe adapted very well, and did a good job. Overall, the car felt competitive across the three days, but we need to compare to the others next week. There is a lot of potential left for us to unlock, and I think we are in a decent place heading into next week. Our goal is to make a step forward from last year, and we will take things step by step."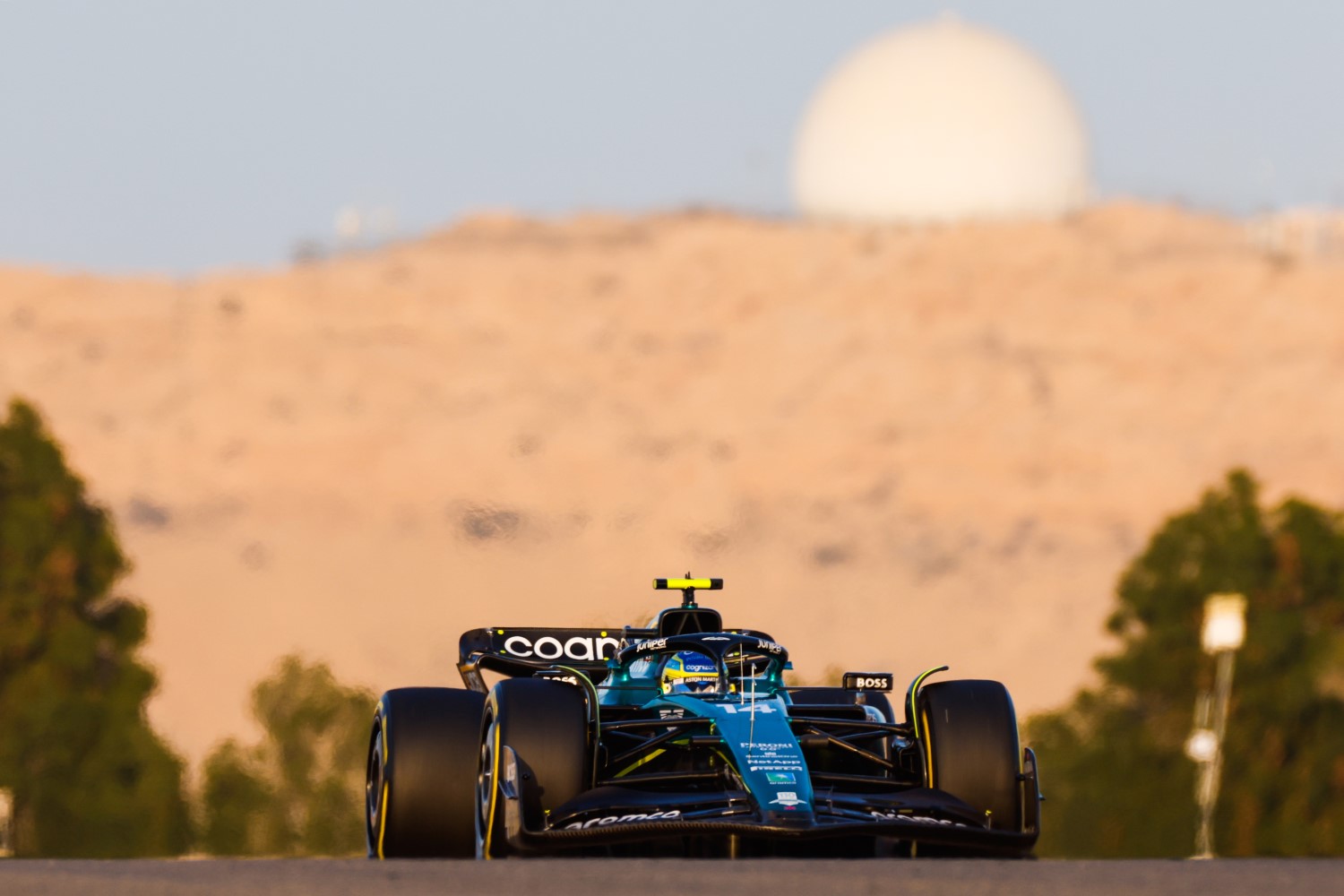 Felipe Drugovich
"I have really enjoyed my time behind the wheel of the AMR23, and I think we have made good progress across the three days of running. It was great to get back in the car this morning, and I am pleased with the set-up changes that have been made since my first day in the car; the team have done a really good job implementing the feedback Fernando, and I have given. It has been a valuable experience to compare my own observations with those of a two-time World Champion. In general, our comments are similar, and I think we have worked well together to help the team maximize our three days of pre-season testing. The car feels like a step forward from last year, but we need to remember that all teams will have developed over the winter, and so we will continue working hard to maintain this momentum. We are feeling positive, although we will not have a true indication of our relative pace until qualifying next Saturday."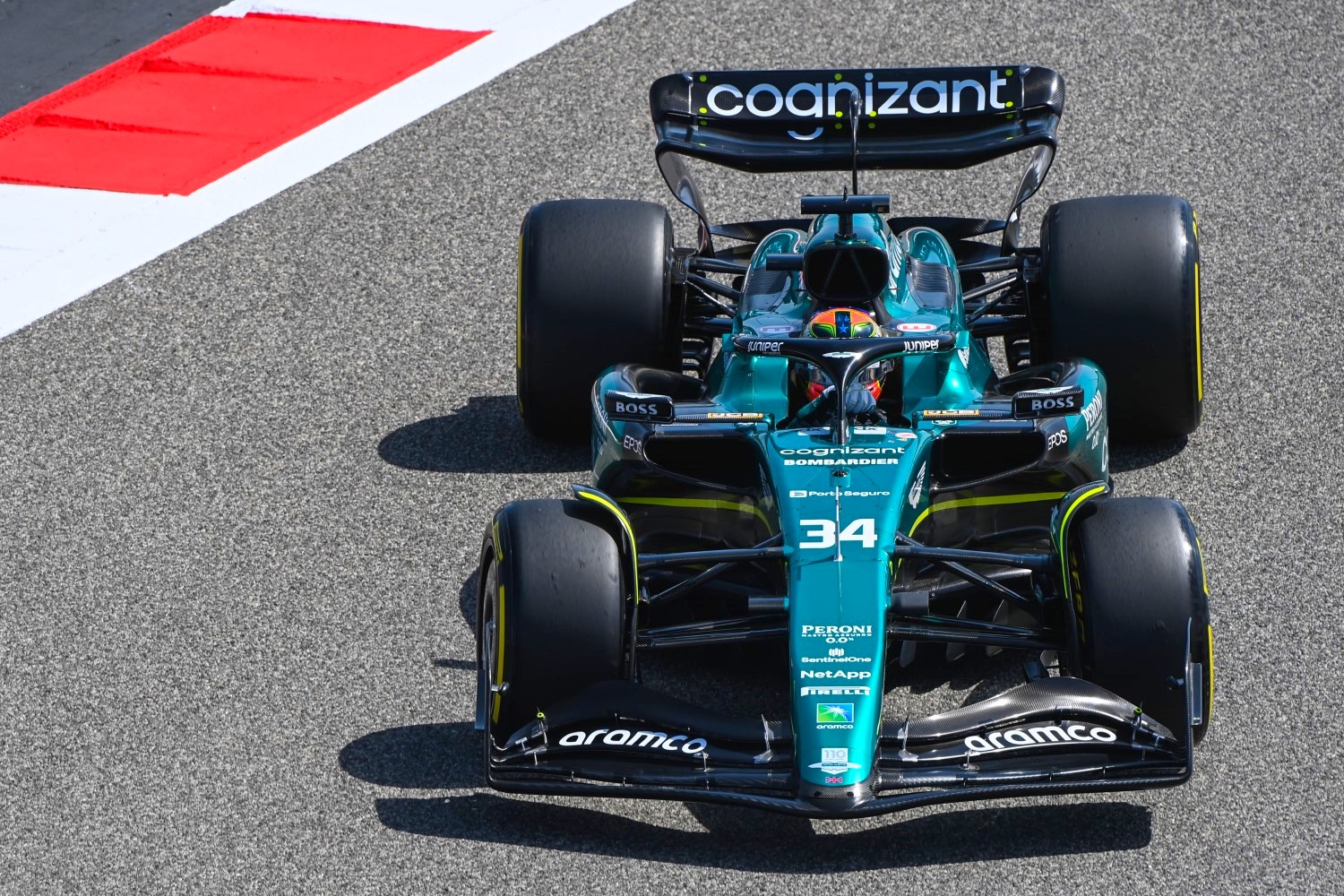 Tom McCullough, Performance Director
"Day three is done, and dusted. We managed to complete our run plan, and got a number of laps on the board with both drivers. Felipe did another strong job for us in the morning, and Fernando continued in the afternoon. The car ran reliably, and again we managed to gather a lot of data. We are still getting to understand the car, and learning about various operational, and procedural matters, but we have made good progress. Now our attention moves to the first race, and applying everything we have learned this week to optimize things further. Huge credit to the team this week, and in the lead up to testing. It has been a massive effort by everyone trackside, and at the factory to get us to this point. We are looking forward to getting the new season underway."
Ferrari
Charles Leclerc
"We have three very intensive days of testing behind us. The first day was all about running big scans, and trying to understand how well our data matches what we predicted at the factory. What we learned is that there is quite a good correlation. We focused a lot on set-up work this week, and made some good steps forward. I also tried out some different driving styles to test what suits me best in this new car. We'll be back next week for the opening race of the season, and it will be interesting to see where all teams stand in relation to their closest competitors."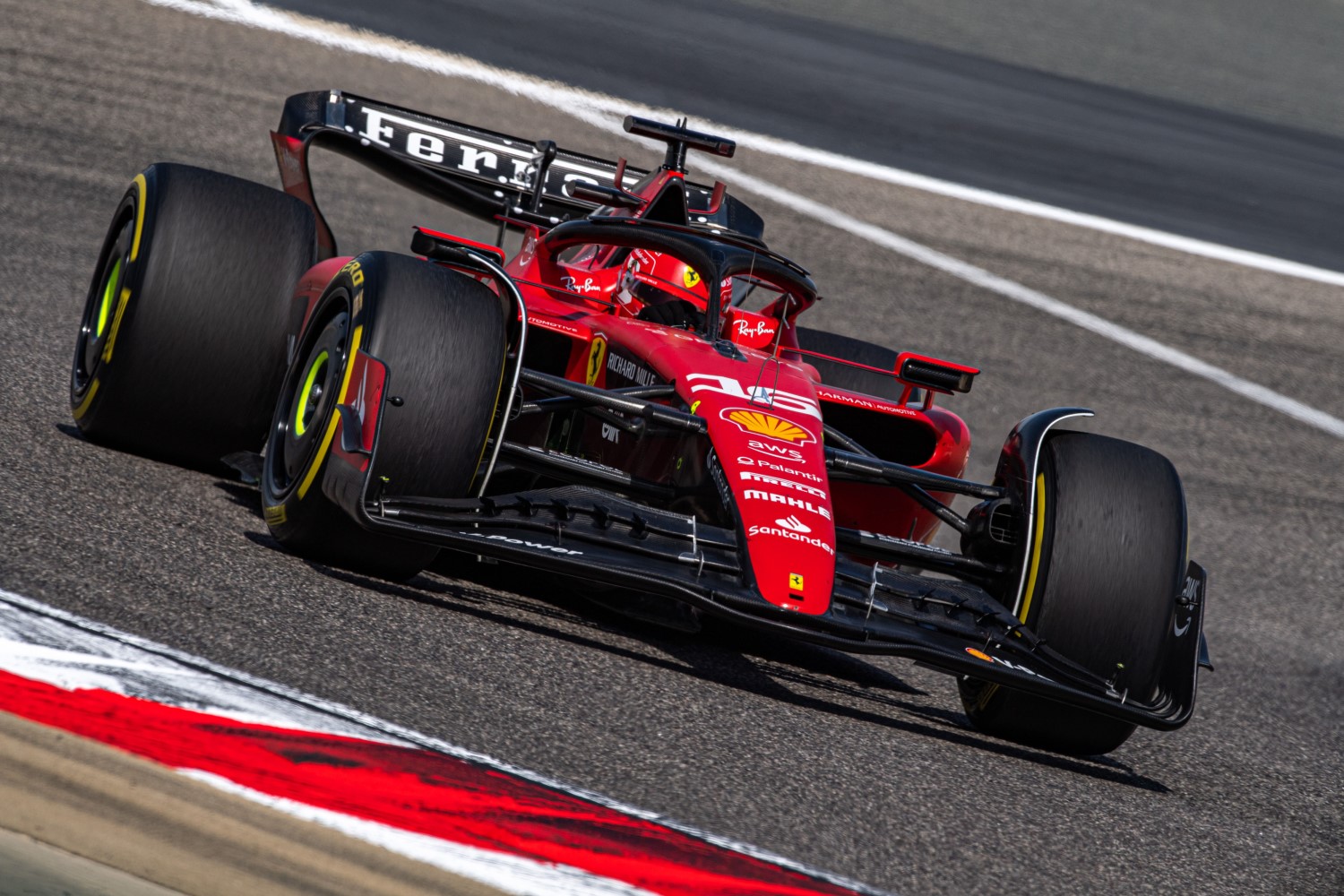 Carlos Sainz
"We finished the test without any issues, and completed the full run plan that we had for these three days. So first of all, thank you very much to the entire team here, and in Maranello. Today we focused on both short, and long runs to finish the assessment of some of the parameters that we wanted to test. Now we will focus on analyzing the data, in order to arrive at the first GP of the year as well-prepared as possible. I'm looking forward to racing here next week."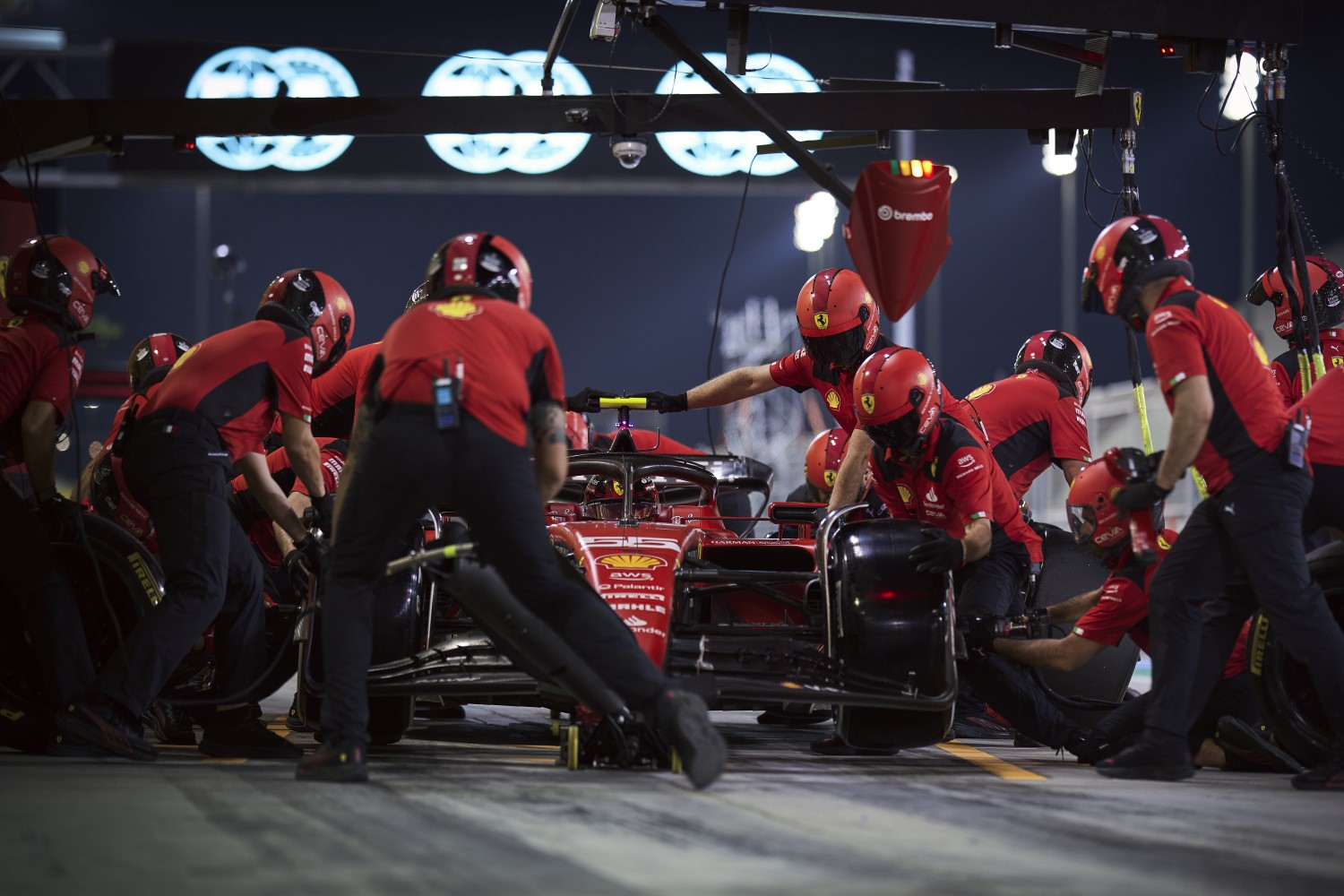 Frédéric Vasseur, Team Principal
"These have been three intense days of work for the whole team. We analyzed the behavior of various elements on the car, and ticked most of the items on our program without paying attention to lap times or others around us, but focusing on ourselves. The main goal was to accumulate as many kilometers as possible, and we achieved that, but it's also true that you always want to do more, and have more time., but that's the way it is for everyone. When we got everything working right the performance seemed to be there, but clearly we're still getting to know the car so it's too early to make any judgements. The morale in the team is perfect, and we are in great shape to start this long season."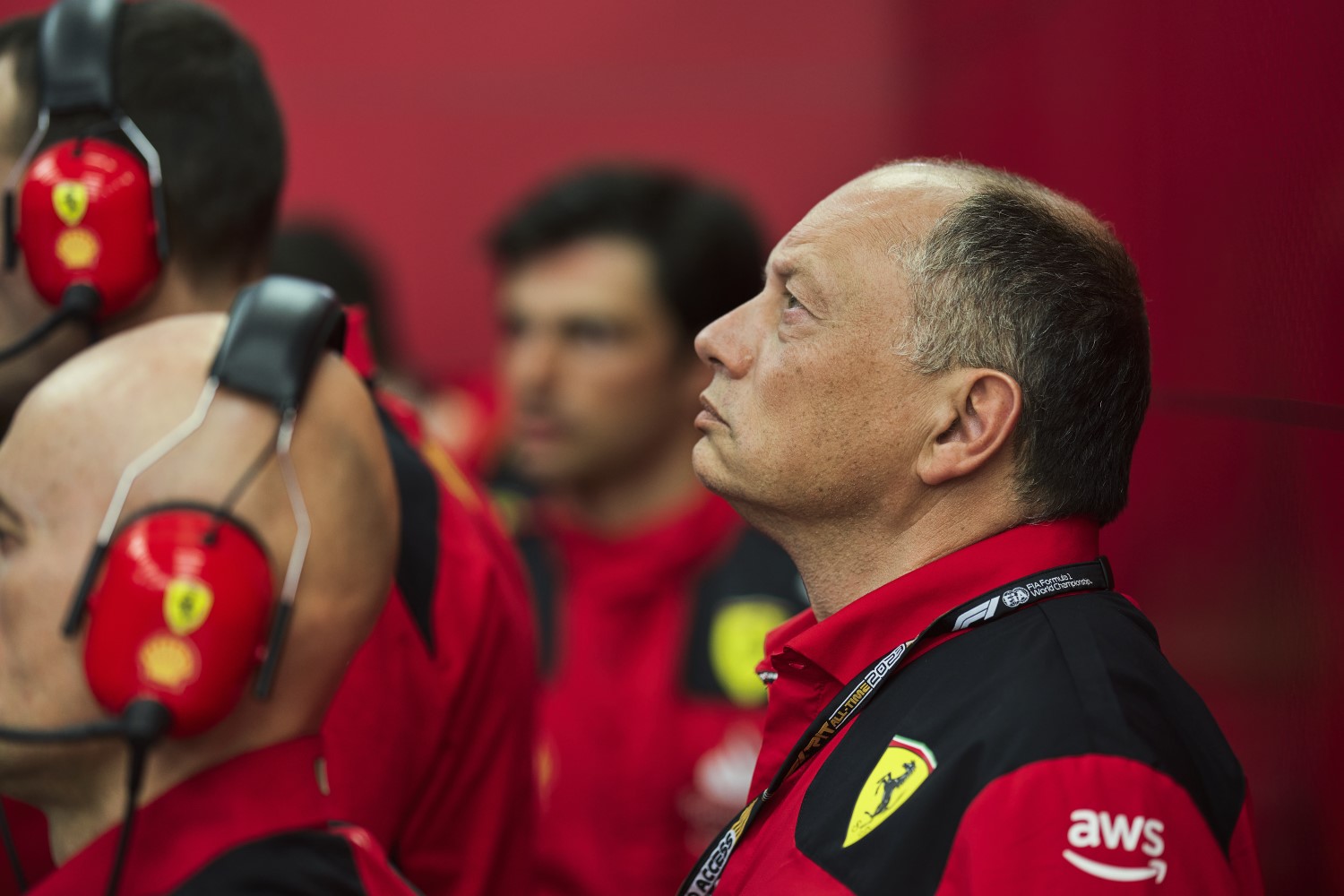 Alfa Romeo
Valtteri Bottas
"Overall, I am pretty satisfied with how these testing days have gone; the car felt good, and I reckon the feeling in the cockpit improved over the winter. We got plenty of laps in today, despite a technical issue which cost us some time. Thanks to the work of our mechanics, I was able to return to the track rather quickly, and complete the whole program we had set for ourselves for this final day: I am grateful for their effort, as well as for that of everyone back at the factory in Hinwil. I am looking forward to getting back on track in a week, and finally get that racing feeling again."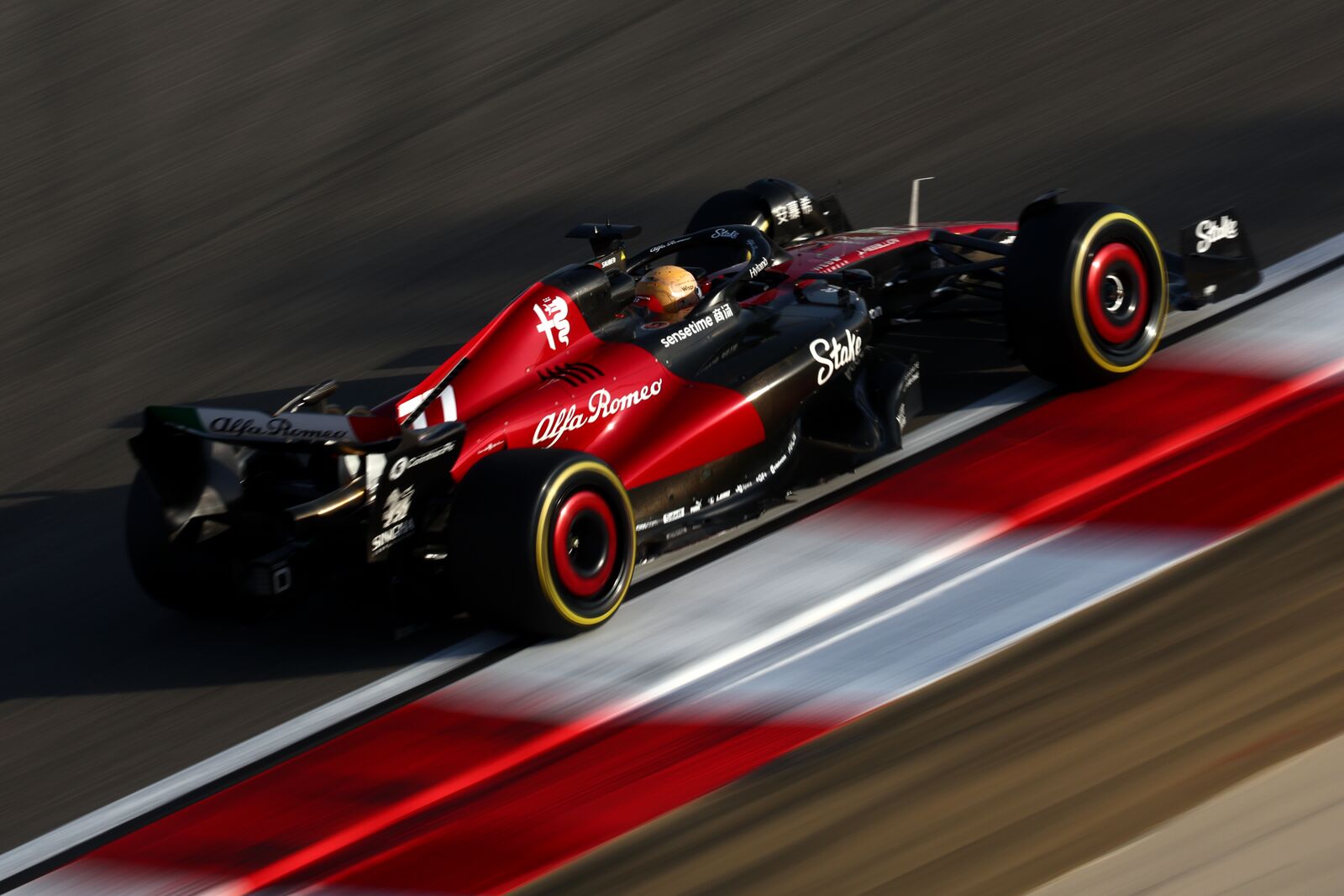 Jan Monchaux, Technical Director
"We can be satisfied about these three days of solid work. The most important thing when having limited testing is to tick off all the boxes, and we've managed to do that: we collected plenty of data, and I feel we've prepared for the season as best as we could. Reliability was reasonably good for this stage in the season, and when we had some minor issues, the good work by our crew enabled us to make up the lost time without affecting our program. Overall, we have to say thanks to our colleagues back in Hinwil, as well as to our race team, for putting us in the best possible conditions ahead of this testing session. Performance wasn't yet our main aim: we didn't focus on what the others were doing, but simply looked at ourselves. Like everyone else on the grid, we still have some homework to do ahead of next week, of course: we remain focused on delivering our best work in what is going to be a long season, and we're excited to go back to racing at last."
Alpha Tauri
Yuki Tsunoda
"We've had a productive three days of testing, where we gathered a lot of good data for the season. Today was my first afternoon session for this test, and I was happy with the quality of my driving during performance runs, and my feedback to the team. We found some limitations, but looking deeper into it, I am certain the team, and I will be able to improve in these areas to make the performance stronger. We'll be working to keep this momentum going into next week, and I hope we can achieve good results for the coming races. As always, it's a tight midfield, but it's difficult to compare ourselves to the other teams without knowing what programs they were running. I'll rest up so that I am able to give 100 percent for the race next week."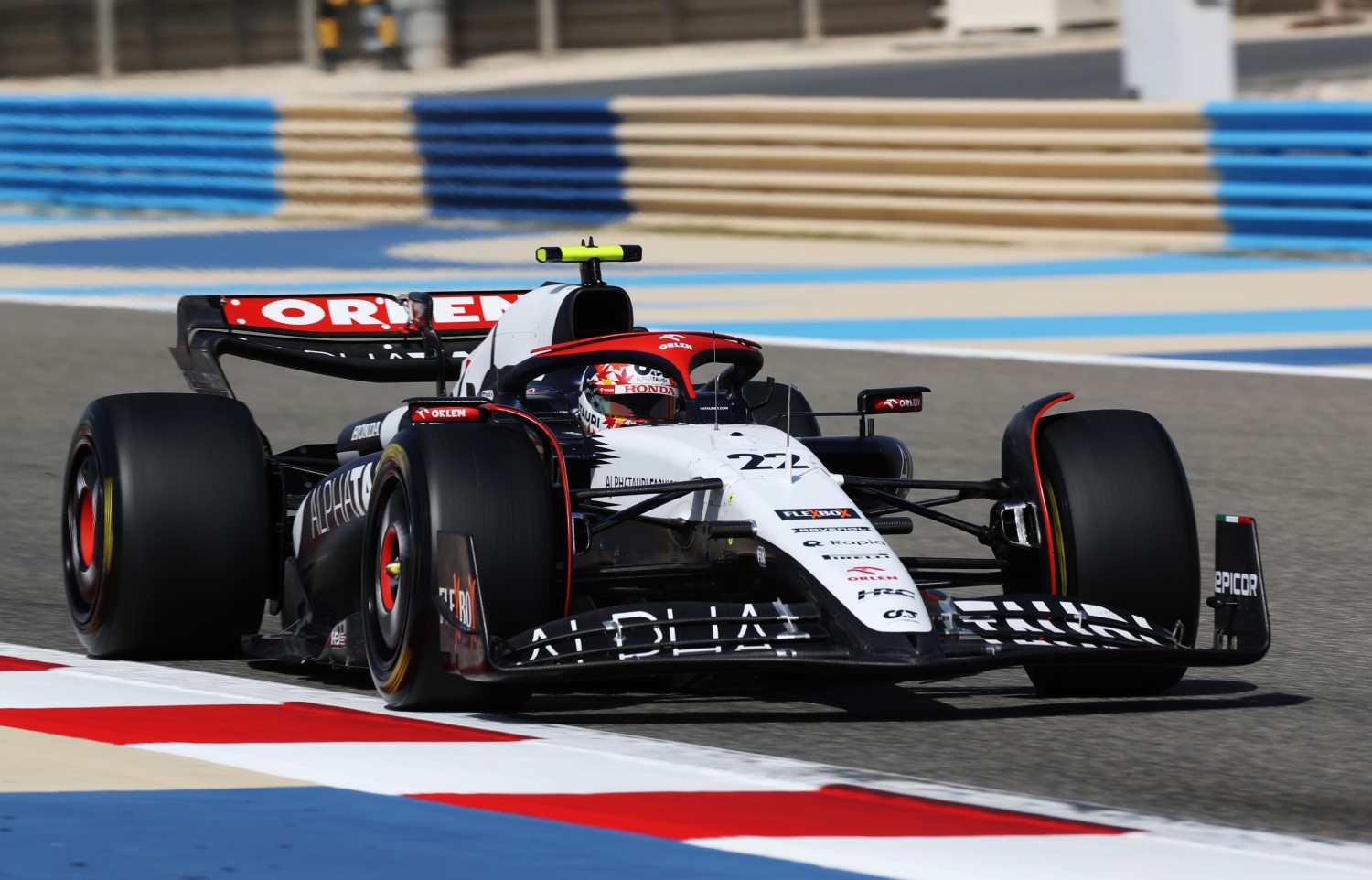 Nyck de Vries
"Today was the last day of testing, and I'm very pleased with how everything went. We completed many laps, and were able to tick all the boxes. We learned a lot about our package throughout the three days of testing, which will help us put everything together for next week. Equally, the midfield is very tight, and competitive, so hopefully we can maximize our potential, and get a good result for the first race of the season."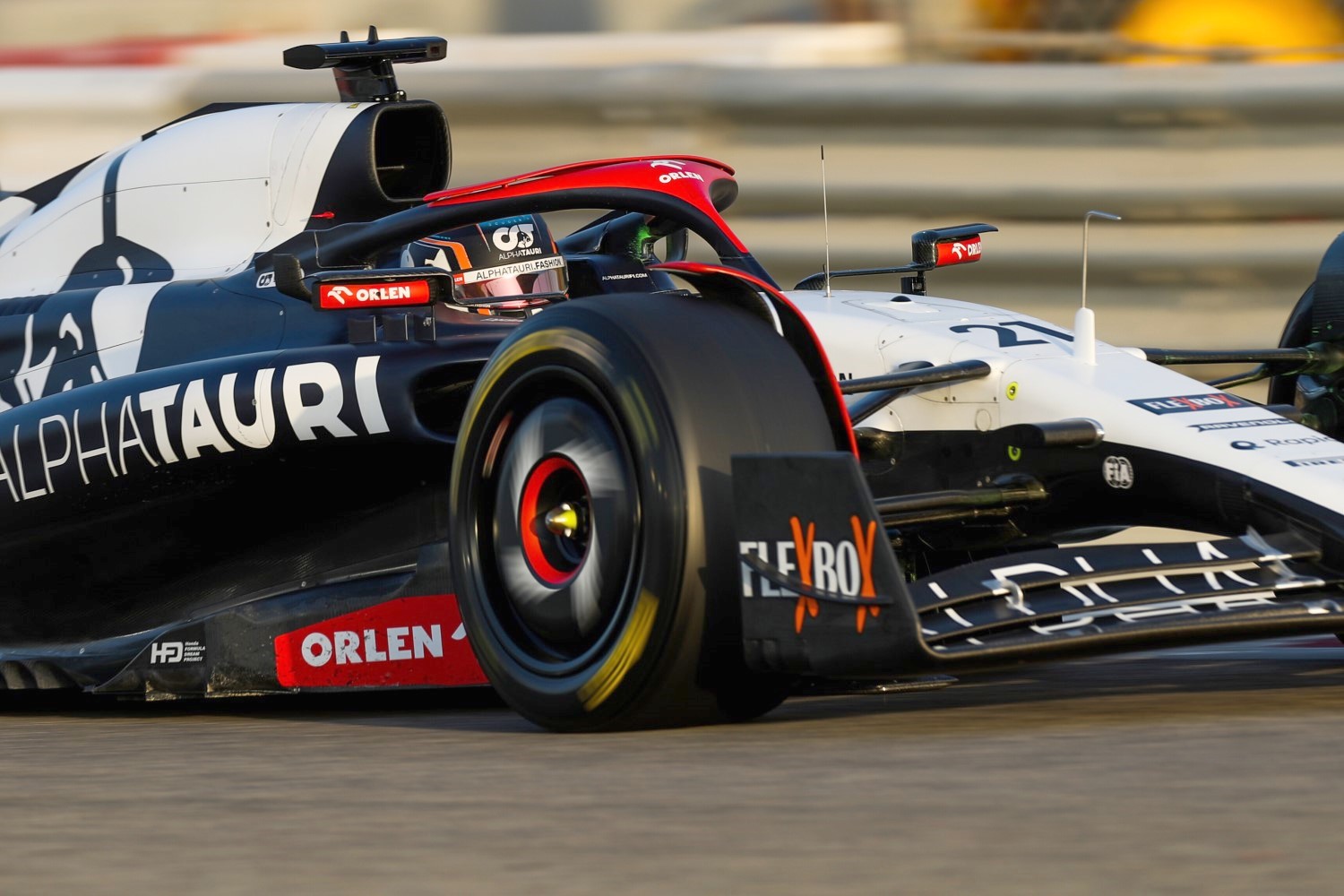 Jonathan Eddolls (Chief Race Engineer)
"Being our final day of testing, we had several set-up items to tick off the list before heading into race mode next week. Some of these tests yielded results that were not quite as expected, but it was great to scan the envelope of the AT04. I think today we made the most progress out of the three days in terms of understanding the car, optimizing the tires, aero work, and set-up, which seems evident in the lap times. Clearly, everyone is on different plans, especially in terms of fuel loads, so we are being realistic in our expectations for performance at the start of the season, but we believe we should be able to put up a fight with the midfield group. The car ran very reliably for all three days which enabled us to gather all of the necessary data, so we can now analyze over the coming days to put everything together, and come up with the best set-up, and plan for the race weekend."
Jody Egginton (Technical Director)
"Today has been a solid day of learning, providing some really interesting results, and data to take away, and review further. Overall, this test has been very busy, and challenging at times, but I'm very pleased to see some good progress being made in understanding our package, and the car running very reliably. Both Yuki, and Nyck have delivered a good level of performance, giving excellent feedback, and pushing the engineers. The workload has been very high, but the trackside mechanics, engineers, and factory support from Faenza, and Bicester have risen to the task, which resulted in Scuderia AlphaTauri topping the mileage of this year's preseason test. The team has provided excellent levels of support to ensure we have covered the run program, minimized garage time, and processed the huge amount of data over the three days of testing, so they all deserve a big thank you."
Haas
Nico Hulkenberg:
"All in all, it's been good. I've got mileage in the car, and I think I got what I was personally looking for, to get off on a good foot with the car, and find a good connection, and harmony. I feel comfortable that the car does what I say, and not the other way around. We've collected huge amounts of data that the team will go through, and analyze over the next few days, and it's all information that's important for a driver as well."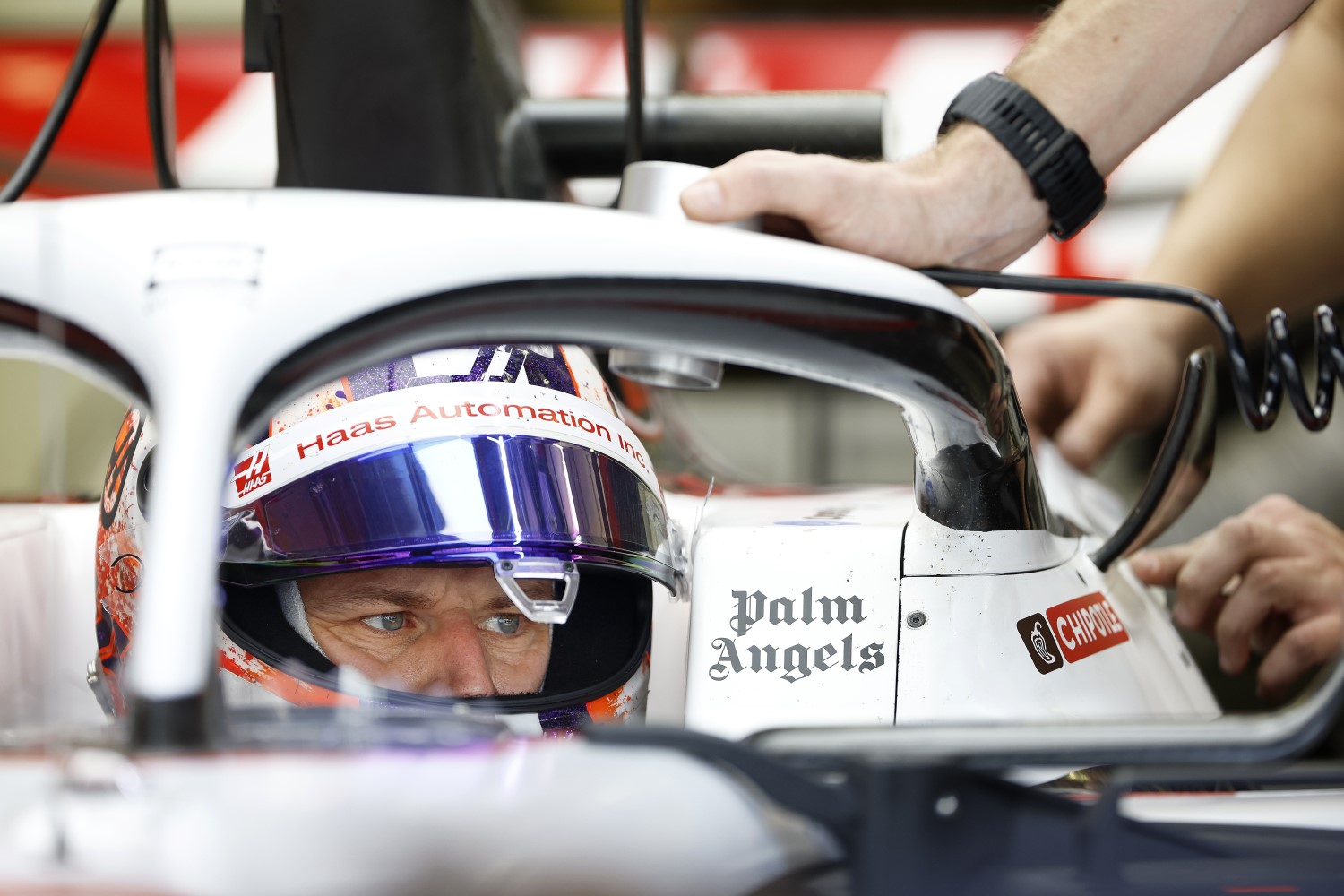 Kevin Magnussen:
"It's been a busy three days, and that's a very positive thing. Today we got a lot of laps in, and I was in the car from the beginning to the end – I only came out to go to the toilet! We completed a whole race in one run with live pit stops, and going out again, so I'm pretty happy. You come into testing with a plan, and you expect to be having to change that plan because of issues, but we didn't really have to. We got through it all, we nearly did 100 laps in one afternoon, and that's usually what you'd expect to do in one day."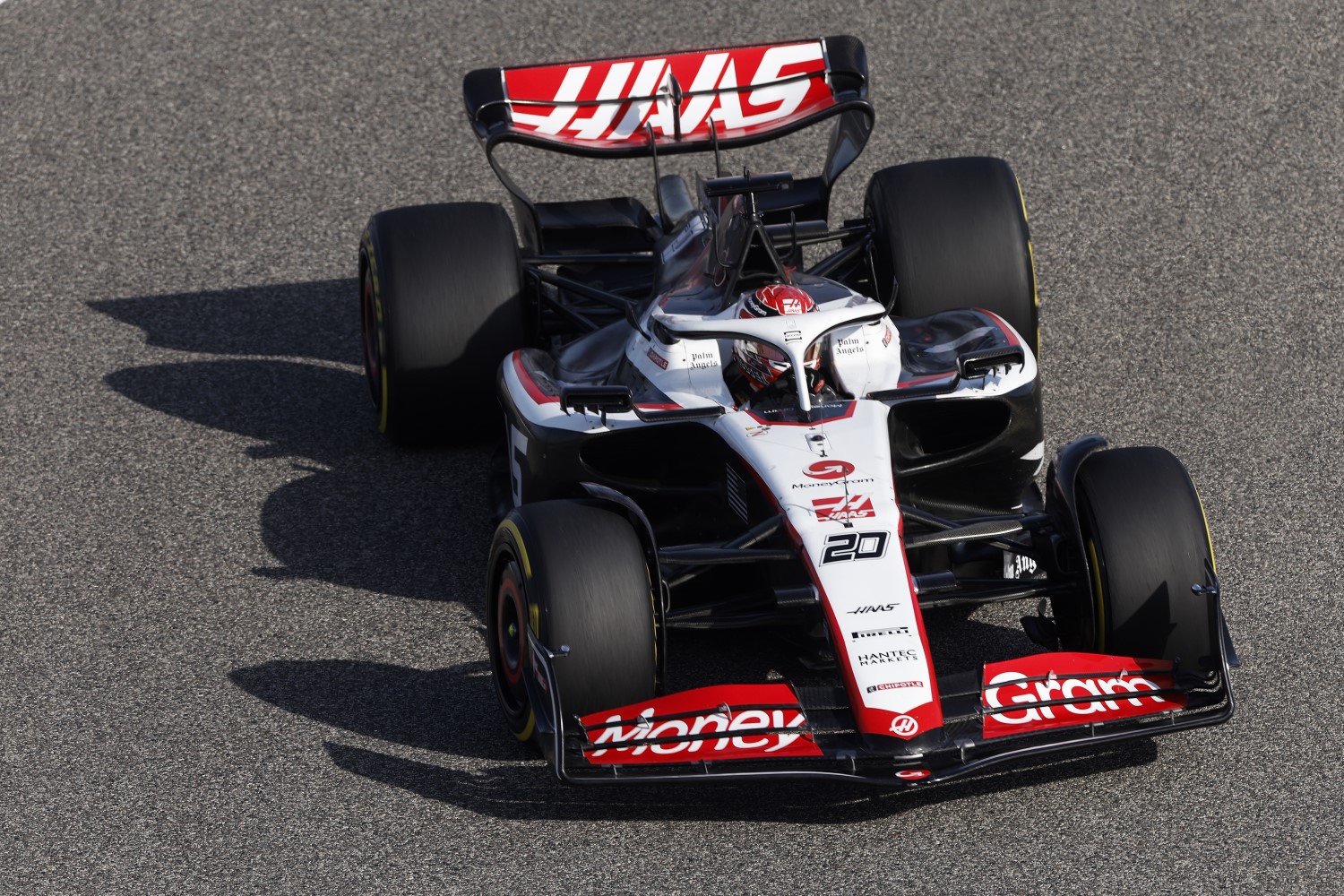 Guenther Steiner – Team Principal:
"It was a very good day today – more than 170 laps completed without an issue. A lot of test program, race simulation with one completed, and one almost completed, so a very good day. In general, the test went very smoothly with very few issues compared to years before. The whole team came here very well-prepared – we did our homework – so when we arrived, we were ready to go, and you could see that. It was good progress from last year so now we need to
see where we stack-up. It's difficult to say still, but we are in the midfield, let's see if we're at the top or the end of the midfield, but we're now ready for the race next weekend."
Williams
Alex Albon
In terms of mileage, we've had a very good three days. We've ticked everything we wanted to tick off, and completed our race, and qualifying runs. Now it's about going through the data, and seeing what we've got. We're definitely in a better place in comparison to this time last year, it's just more about how far we can take it.