Rumor: d'Ambrosio to replace Vowles at Mercedes F1
(Update)
–by Mark Cipolloni–
This rumor is upgraded to 'fact' today…..for the most part.
Jerome d'Ambrosio has joined the Mercedes Formula 1 squad as its driver development director taking over the role vacated by James Vowles.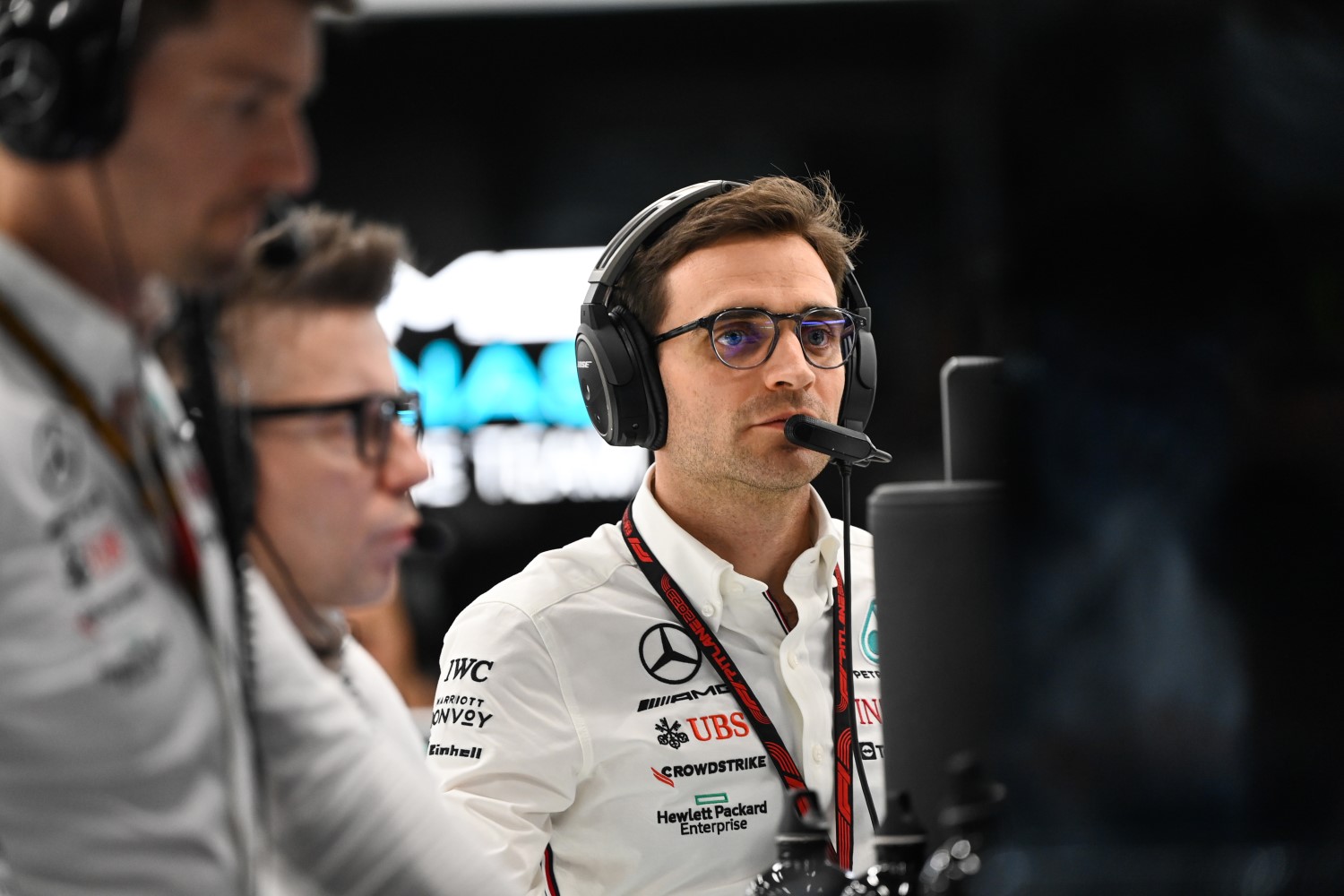 In his new role, d'Ambrosio will help look after the host of young drivers that Mercedes has been supporting.
This will include duties at F1 races, as well as managing the career and development of the racers who Mercedes hopes to bring up through the ranks.
Vowles was also the Chief Strategist for Mercedes F1 team, a role d'Ambrosio is not filling at this time.
---
March 19, 2023
–by Mark Cipolloni–
Rumor has it that Ex-Formula 1 and Formula E driver Jerome d'Ambrosio is being considered as a replacement for the departed James Vowles at the Mercedes F1 team.
Vowles served as the team's chief strategist, but resigned to take up the Team Boss role at Williams F1.
D'Ambrosio was seated next to Mercedes F1 team boss Toto Wolff during preseason testing in Bahrain this past week.
D'Ambrosio was attending the preseason F1 test in Bahrain as "a friend" of Mercedes, according to its team principal Toto Wolff.
"He's been in Formula E and been a team principal of Venturi, who finished second in the championship," Wolff told F1 TV during the preseason test.
"He's here as a friend. He's observing. There may be something in the future, but not yet."
D'Ambrosio worked as deputy to team principal Susie Wolff at the Venturi Formula E team. Susie Wolff is the wife of Toto Wolff and it's likely she thinks highly of d'Ambrosio.
The now 37-year-old Belgian entered the world of team management as deputy boss under Susie Wolff at the Venturi team.
He became full team boss late in 2021, overseeing Venturi's highly successful campaign featuring five wins, ten podiums and the runner-up title spot.
D'Ambrosio left the team late last year but re-emerged in the Mercedes pits in pre-season Formula 1 testing in Bahrain – and was spotted alongside former colleague Susie Wolff's husband Toto, who runs the famous German team.
"Wolff and d'Ambrosio know each other well," reports the Belgian broadcaster RTBF.
"There has been no information or official statement, but it's obvious that Jerome is not there simply for fun."
The broadcaster suspects a managerial role for d'Ambrosio may be in the works, wondering: "Might he be taking on one of James Vowles' old jobs?"
Body Double
D'Ambrosio has a striking resemblance to Ted Lasso star Roy Kent, played by Brett Goldstein
| | |
| --- | --- |
| | |
| Brett Goldstein plays Roy Kent on Ted Lasso | Jerome d'Ambrosio |