Trans-Am: Brabham and Andretti take a 1-2 at Sebring
It was a triumphant start for Chris Dyson Racing's 2023 Trans Am by Pirelli campaign with Matthew Brabham taking the race win in team's #20 GYM WEED Ford Mustang, followed closely across the finish line by Adam Andretti in the #21 allgram Ford Mustang. But it was a disappointing start to Chris Dyson's quest for a third straight Trans Am championship. Dyson and his #16 GYM WEED Ford Mustang were hounding pole-sitter and early race leader Justin Marks as the 100-mile sprint race approached the halfway mark when his car retired on course with a mechanical issue.
"I'm always happy to win" Brabham said. "But it was disappointing that Chris wasn't there to fight it out at the end with Adam and me. Sweeping the podium would have been amazing!"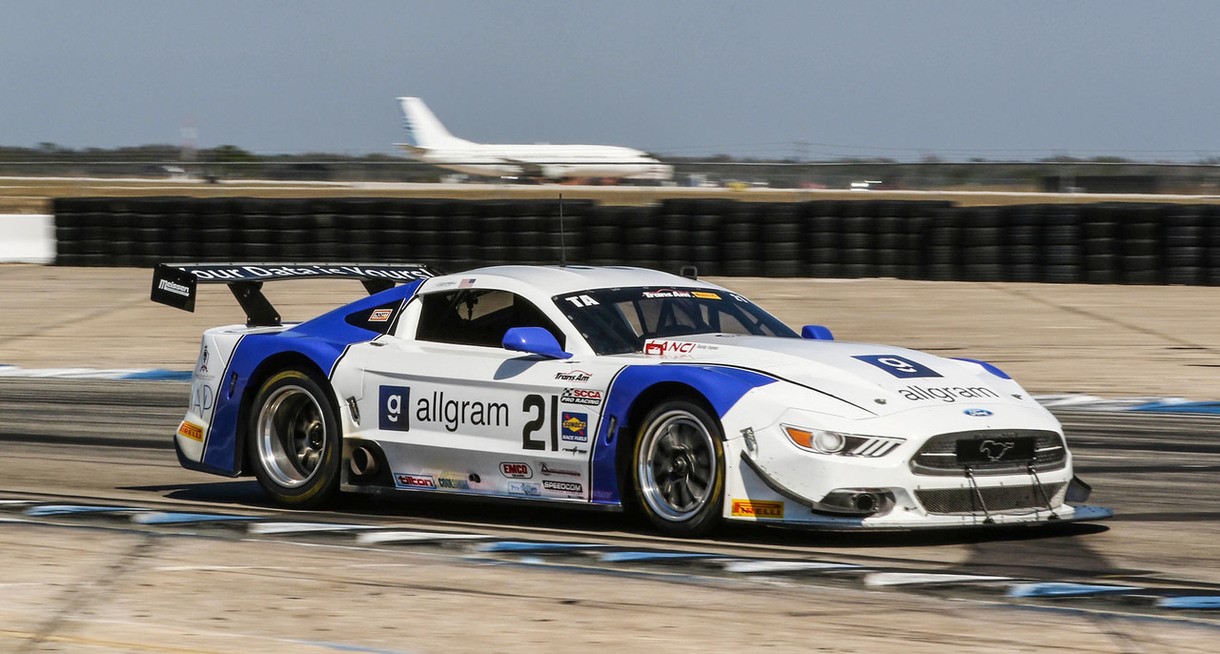 "Congratulations and thanks to Matty and Adam for the great job they did this weekend," Dyson said, noting that Brabham has now started six races for the team, winning four and finishing second in the other two. "This may not have been the weekend I was looking for as a driver, but it was a fine one for the team. Matty was right there on pace all week, and he was charging into the lead when I had a problem. And Adam, who is a longtime friend of our family, did a great job standing in for Humaid (Masaood) when he couldn't make it this weekend."
The first half of the race unfolded as Dyson had expected, with the top cars balancing between fighting tooth and nail for position and conserving their tires. "I've raced a lot at Sebring and I won here the past two seasons by making sure I had a good car for the end of the race. I was driving well within the car's capabilities, taking good care of the tires," Dyson said later. "I could see that Justin was struggling a bit with his car, locking up the brakes sometimes and struggling in a few corners. I was looking for where to make my move and then we rapidly lost power in Cunningham (Turn 10) shortly after a restart. I tried to limp it back to pit lane but the engine was overheating badly and I had no choice but to shut it down.   It was so disappointing. Our team has had such great reliability the past two seasons."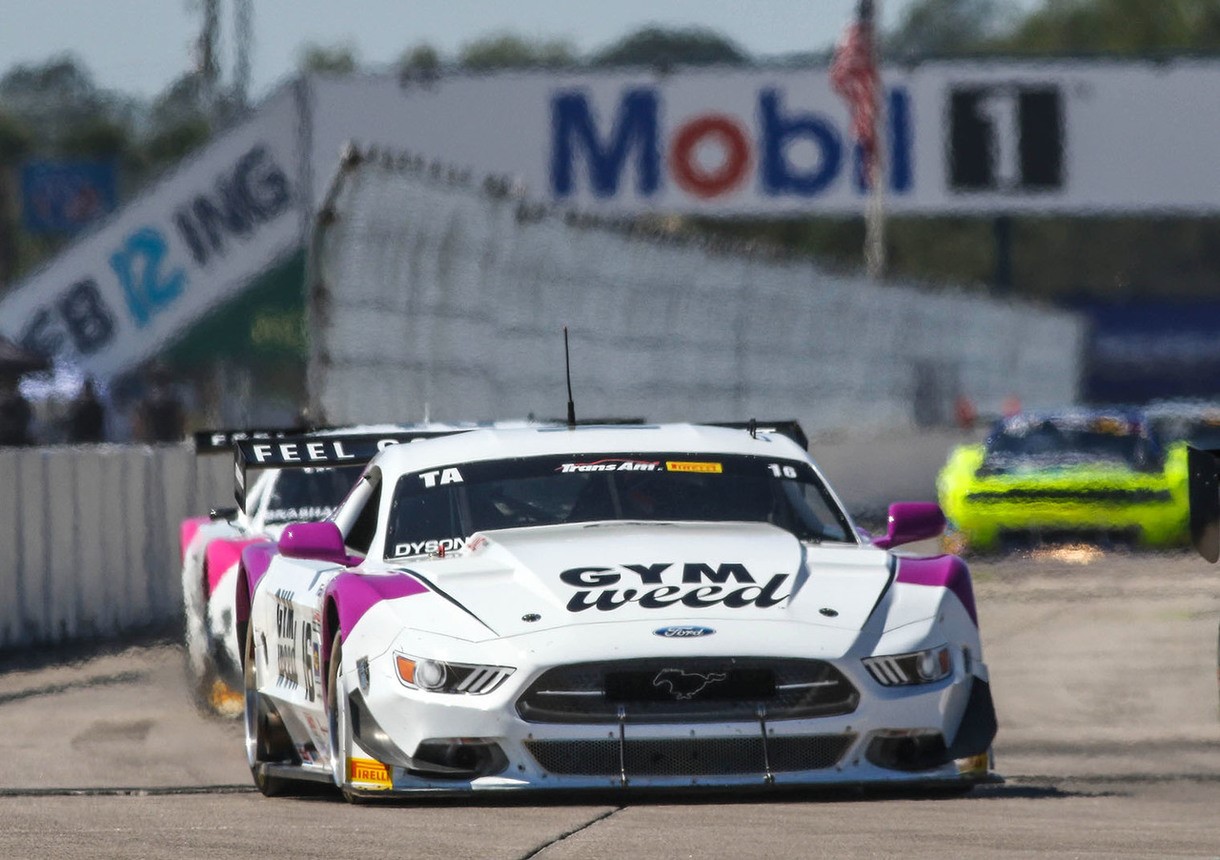 Dyson noted that the race's uncharacteristically heavy mechanical toll, a product at least in part of the notoriously rough racing surface at Sebring, meant that many of his championship competitors fared little better than Dyson did, while his teammates' first- and second-place finishes reduced the points scored by those other championship contenders.
New Riley Car Shows Its Mettle
The other good news for the team was the reliability and speed of Brabham's #20, a new Riley chassis the team began developing late last season. "It's very encouraging that the Riley car stood up to the beating this place gave it," Dyson said. "I outqualified Matty, but Matty set the fastest race lap. We learned a lot here for setup after having some struggles in offseason testing with the new car. The "cookbook" of chassis setup is progressing nicely. And we know all the cars in our stable are fast enough to win – that's exciting."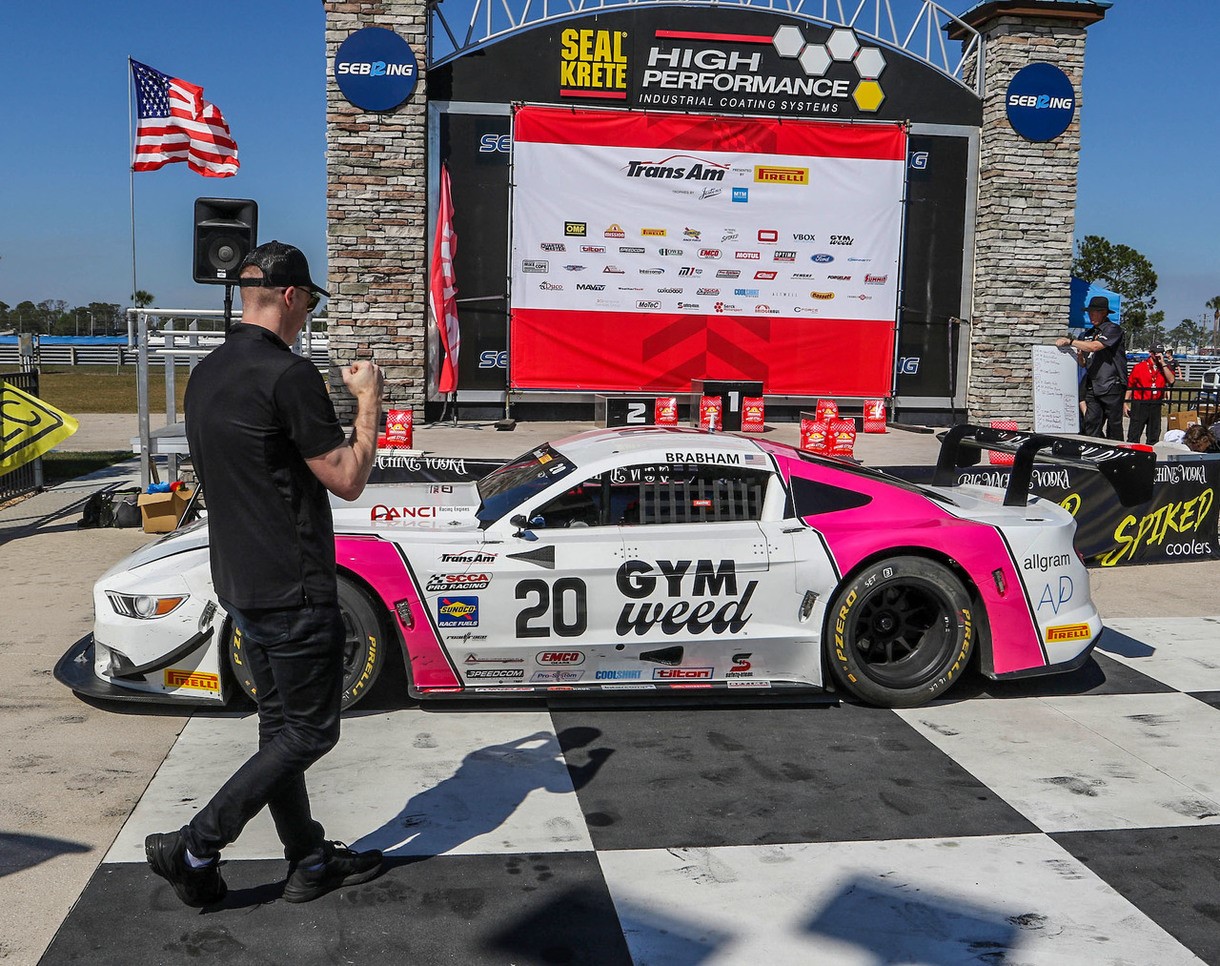 Race Results
Pos No. Class PIC Driver/Hometown Sponsor/Car Best Tm Laps Diff Cship

| | | | | | | | |
| --- | --- | --- | --- | --- | --- | --- | --- |
| Pos | No. | CL. | PiC | Driver/Hometown | Sponsor/Car | Laps | Behind |
| 1 | 20 | TA | 1 | Matt Brabham/Indianapolis Ind. | Gym Weed/Ford Mustang | 27 | 0.000s |
| 2 | 21 | TA | 2 | Adam Andretti/Brownburg Ind. | Allgram/Ford Mustang | 27 | 5.976 |
| 3 | 40 | TA | 3 | Keith Grant/Germantown Tenn. | Showtime Motorsports/Chevrolet Camaro | 27 | 13.889 |
| 4 | 7 | TA | 4 | Ken Thwaits/Brentwood Tenn. | Franklin Road Apparel/Chevrolet Camaro | 27 | 32.227 |
| 5 | 4 | TAH | 1 | Wally Dallenbach/Basalt Colo. | Ultimate Headers/Ford Mustang | 27 | 33.013 |
| 6 | 8 | TA | 5 | Tomy Drissi/Los Angeles Calif. | Lucas Oil/Ford Mustang | 27 | 33.409 |
| 7 | 42 | XGT | 1 | Danny Lowry/Beech Island S.C. | Bridgehaul/BennettFamilyOfComp/Mercedes AMG GT3 | 27 | 1:07.765 |
| 8 | 88 | XGT | 2 | Nathan Byrd/Greenwood Ind. | Sonesta/Tilson/Hopegivers/Porsche 911 GT3 | 27 | 1:14.353 |
| 9 | 44 | SGT | 1 | Lee Saunders/Lakeland Fla. | Landsearch LLC/Dodge Viper | 27 | 2:06.285 |
| 10 | 91 | GT | 1 | Tyler Hoffman/Jefferson Ga. | Bennett/Bridgehaul/Pitboxes.com/Audi R8 | 27 | 2:13.979 |
| 11 | 97 | GT | 2 | Chris Coffey/Murphy Tx. | NorwoodAutoItalia/TrafficGrafix/Maserati MC GTA | 26 | 1 Lap |
| 12 | 31 | XGT | 3 | Randy Hale/Old Saybrook Conn. | Hale Motorsports/Marsh Racing/Chevrolet Corvette | 26 | 1 Lap |
| 13 | 14 | GT | 3 | Billy Griffin/West Palm Beach Fla. | GriffinAutoCare/Sheehan'sTowing/Ford Mustang | 25 | 2 Laps |
| 14 | 24 | TA | 6 | Matthew Butson/Snohomish Wash. | Ave Motorsports/Ford Mustang | 19 | 8 Laps |
| 15 | 79 | TA | 7 | Boris Said/Escondido Calif. | ECC/Anchor Bolt & Screw/Dodge Challenger | 18 | 9 Laps |
| 16 | 99 | TA | 8 | Justin Marks/Brentwood Tenn. | Trackhouse/Chevrolet Camaro | 17 | 10 Laps |
| 17 | 2 | TA | 9 | Paul Menard/Eau Claire Wisc. | WeaverRacing/Technique/Dodge/Dodge Challenger | 14 | 13 Laps |
| 18 | 16 | TA | 10 | Chris Dyson/Poughkeepsie N.Y. | Gym Weed/Ford Mustang | 13 | 14 Laps |
| 19 | 57 | TA | 11 | David Pintaric/Canfield Ohio | Kryderacing/Ford Mustang | 12 | 15 Laps |
| 20 | 30 | TA | 12 | Richard Grant/Germantown Tenn. | Grant Racing/Chevrolet Corvette | 8 | 19 Laps |
| 21 | 23 | TA | 13 | Amy Ruman/Stow Ohio | McNichols Co/Chevrolet Corvette | 7 | 20 Laps |
| 22 | 26 | SGT | 2 | Kaylee Bryson/Broken Arrow Okla. | APDriverDevelopment/LSIRacing/Chevrolet Corvette | 5 | 22 Laps |
| 23 | 02 | SGT | 3 | Aaron Pierce/Fishers Ind. | LogicalSystemsInc/SamPierceChev/Chevrolet Corvette | 2 | 25 Laps |