F1: Bellagio Fountain Club Unveiled For Formula 1 Las Vegas Grand Prix
MGM Resorts International announced today that they're adding a second F1 Las Vegas viewing option from the iconic Bellagio Fountains. The company's Bellagio Grandstands seats have long been sold out, but now with Bellagio Fountain Club, interested attendees have another shot of nabbing a spot that offers views of both the track and water show.
The picturesque location and proximity to the track are undoubtedly the biggest draw, but there are also several perks that come with purchasing the Bellagio Fountain Club package. For starters, you'll be provided with daily transportation between Bellagio and the Formula 1 Paddock over the course of the three-day event to walk the pit row and watch teams prepare for the race along with the opportunity for meet and greets with F1 ambassadors. Once the Club opens at 6 p.m., guests are invited to grab a seat on either the indoor or rooftop decks and enjoy an unrivaled culinary experience.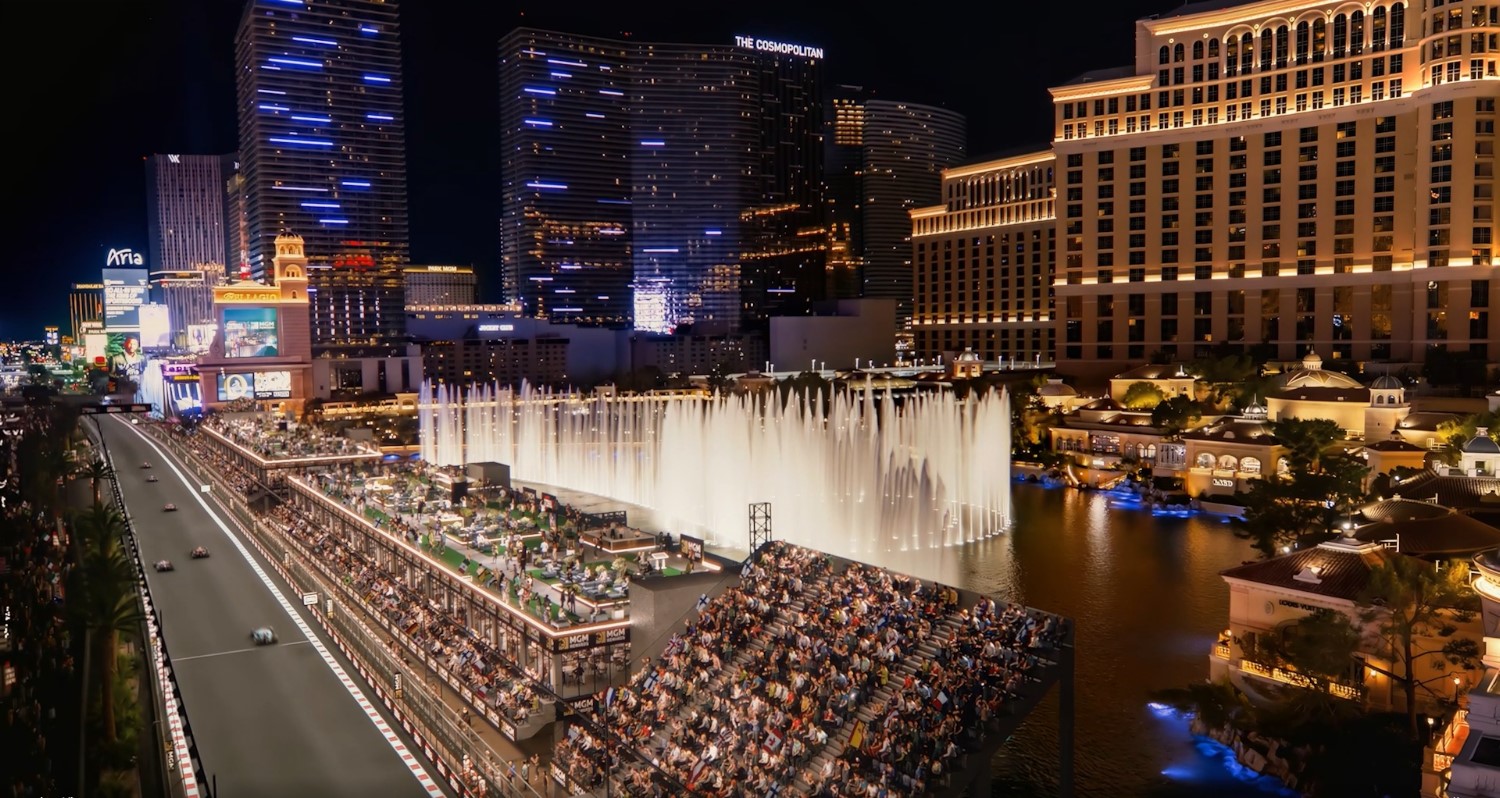 Featuring a star-studded roster of renowned chefs, menus are being crafted by the likes of David Chang, Michael Mina, Masaharu Morimoto, Mario Carbone, Jean-Georges Vongerichten, and brothers Bryan and Michael Voltaggio. While a representative for MGM Resorts says that specifics are still being finalized, chefs will rotate throughout the three nights and new items will be offered every evening. Personally, I'd like to see Carbone's signature spicy rigatoni vodka, Chang's bo ssäm, and Morimoto's tuna pizza amongst the dishes being served, but only time will tell. To round it all out, Club guests will also have access to an open bar with specialty cocktails crafted by some of the most talented mixologists within the MGM Resorts portfolio as well as wines curated by the company's executive director of wine and master sommelier Douglas Kim.
Tickets to the Fountain Club are being sold by MGM for $11,247 per person. This price tag will get you access for three days. But it's important to note this does not include a hotel room, which is not required for this offer.
At this time, it's not known when construction of the grandstands in front of the Bellagio fountains will begin or how long after the race they will remain.