Track News: Ross Perot Jr. pays $544M for Fontana track site
(Update)
Corion Properties, Inc. announces the completed sale of phase 1 of 433 acres in the highly sought after Inland Empire West submarket of Southern California by Auto Club Speedway ("Seller") to Dallas-based Hillwood Investment Properties and CBRE Investment Management ("Buyer").
Phase 1 included 364.2 acres. Total consideration, which included a recorded transaction price of $559 million and ongoing Buyer obligations for future development, maintenance and use of the parking area for a proposed new short track, exceeded $800 million.
Phase 2, encompassing approximately 69 acres, is scheduled to close on or before December 31, 2026. Located on the Auto Club Speedway property at the juncture of the I-15 and I-10 Freeways in Fontana, CA, the ACS Logistics Center is fully entitled for up to 6,600,000 square feet of modern logistics facilities.
Situated at the heart of the Inland Empire industrial market, which includes 632 million square feet total inventory and a 1.1% vacancy in the Inland Empire West, the ACS Logistics Center will include abundant features programmed to mitigate environmental impacts and appeal to sophisticated logistics tenant ESG requirements.
Development of the property and track, site of the former Kaiser Steel Mill, began in 1995 and was completed in late 1996. Auto Club Speedway received entitlements from the County of San Bernardino in 2021 to reduce the size of the exiting two-mile track to develop a smaller ½ mile "Next Gen" short track, and to make room for the ACS Logistics Center. Auto Club Speedway retains ownership of 90 acres for the short track and parking use rights for 106 acres of parking area.
— Corion Properties —
---
March 1, 2023
Stick a fork in the ISC owned Auto Club Speedway in Fontana, CA.  It's done.
Ross Perot Jr.'s Hillwood Development Company has put down $543.7 million to acquire most of the 633-acre property in San Bernardino from NASCAR, according to data provider Vizzda. The two-mile racetrack that seats about 122,000 people is now set for a massive industrial redevelopment.
The Project, which is entitled for up to 6.6 million square feet of logistics space, addresses the continuing high demand for well-located, modern logistics assets in the market.
Speedway Commerce Center will benefit from its location in one of the strongest and most dynamic distribution markets in the U.S. Its proximity to both the ports of Long Beach and Los Angeles, the dense population centers of Southern California and robust transportation and infrastructure systems provides for long-term viability of the Project.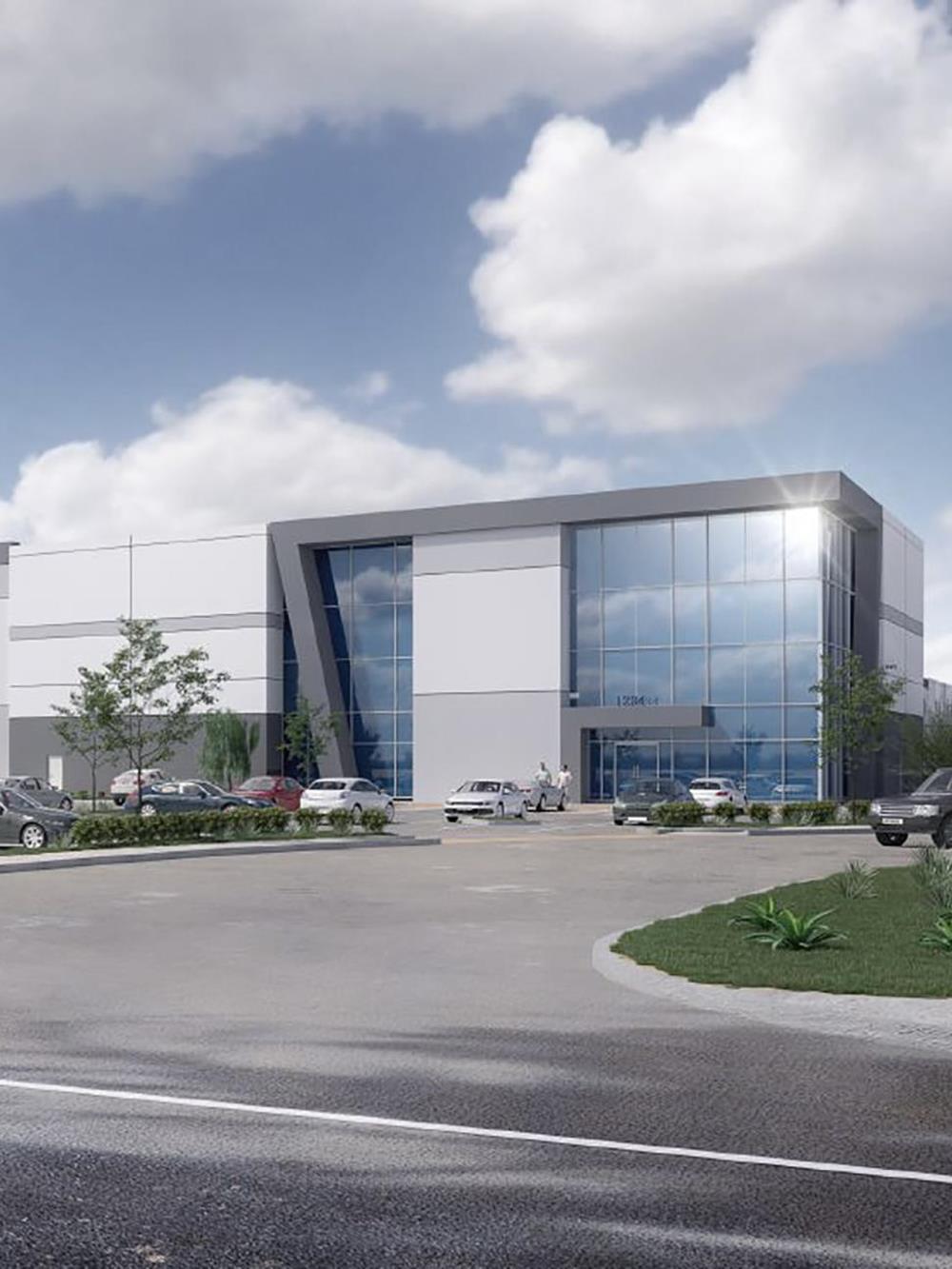 The Project will feature highly functional, larger-scale logistics buildings with market-leading specifications to appeal to a wide range of users, including 40-foot clear heights, cross-dock loading, 185-foot concrete truck courts, ample employee parking, optimal circulation, and more than 100 acres for excess trailer parking.
"The availability rate for Class A buildings larger than 500,000 square feet in the entire Inland Empire is 0%," said Mary Lang, Portfolio Manager, CBRE Investment Management. "Speedway Commerce Center offers an extremely rare opportunity for us to invest in what we believe is irreplaceable real estate of scale in one of the top distribution markets in the world. We will be able to provide brand new product in the most undersupplied size segment within this high-growth infill market."
Neither Hillwood nor NASCAR returned requests for comment. NASCAR had announced this year that Sunday's race would be the last at the track as it currently stands, although the association retained about 90 acres for a potential half-mile track.
The site is located on the western portion of Fontana near Rancho Cucamonga and Ontario. The site sits just off Interstate 15 and within a short drive to the Ontario International Airport.
Hillwood and NASCAR have been partners on numerous projects over the last few years. In 2020, NASCAR  announced that it would be working with Hillwood to sell off 13,000 acres across 13 tracks. The goal of the deal would be to develop the under-used portions of the tracks in order to add to the local economies in which the tracks are located, according to industry reports.
Hillwood is also planning a more than 655,000 square foot logistics property adjacent to the  Auto Club Speedway race track, according to a brochure on its website. Plans for the project, called Speedway Commerce Center,include a two-building logistics property located at 12160 and 13120 Napa St. in Rancho Cucamonga. The buildings would total 500,403 square feet and 155,230 square feet, respectively.