F1: Max Verstappen could be greatest of all-time – Brundle
Martin Brundle says Max Verstappen could be the greatest driver in Formula 1 history and has likened the Dutchman to Brazilian icon Ayrton Senna.
F1 commentator Martin Brundle, whose F1 career coincided with Senna's, told Fox Sports that he thought the Dutchman had the potential to forge a reputation as the best ever to drive a Formula 1 car, alongside Ayrton's myth-like status in the sport.
"Max could be one of the greatest of all time. I think he's got the gift," Brundle said. "Probably Senna had that touch, had that feel, the sixth sense for grip. I think Max has got that."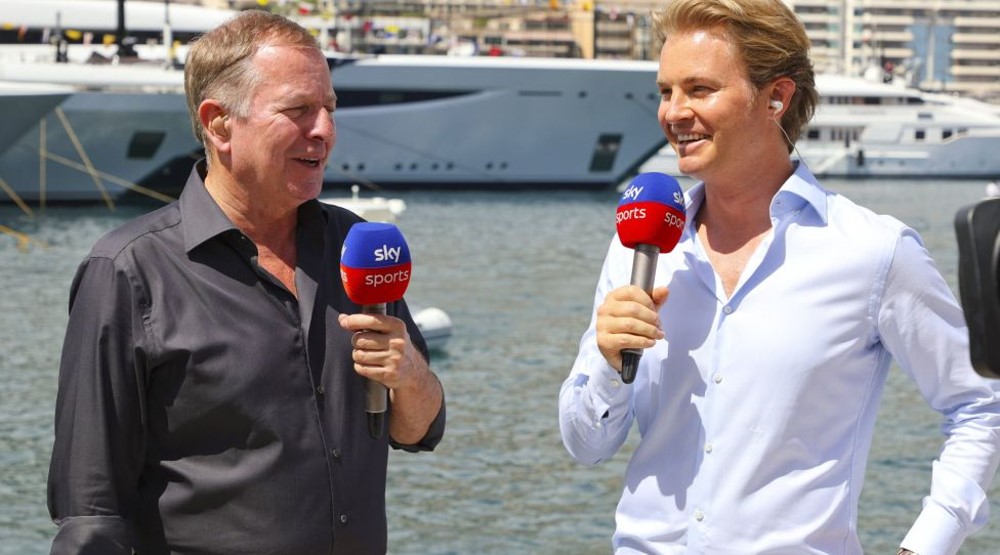 Verstappen's race-day ability is where the parallels are strongest, however, as he's so far proven no match for Senna's legendary qualifying feats.
Senna's 65 poles — 40.12 per cent of all entries, which is the best record of any driver with more than 100 starts and the fourth-best overall — puts him well ahead of Verstappen's modest 20, though the Dutchman has rarely had a car quick enough to be a regular Saturday contender.
"You can just see him relaxing. He relaxed so much after winning the first championship," Brundle said. "And he's got all the talent — he's got talent to spare in the car, and now he's just thinking of what's going on around him.
"He doesn't get overanxious or excited if he's not on pole or he didn't get to the first corner first. He's learned to play the long game and the results have still come to him, whereas he was probably before he got a championship in his pocket there was a touch of desperation.
"That's gone, and that's been replaced by maturity and knowledge and experience."
Verstappen has already claimed several records on his way to two world titles, including for his unprecedented 15 wins in a single season last year and for most podium finishes in a year, with 18 in 2021.
With a record-breaking 23 rounds scheduled this season and with Red Bull Racing looking very strong after pre-season testing, there's every chance he can write more history for himself before the end of 2023.
"Red Bull should be the team to catch," he said. "We'll have to wait and see, but … Red Bull and Max Verstappen are the combo to beat."
How Verstappen Compares to Lewis Hamilton
| | | |
| --- | --- | --- |
| Age | Hamilton | Verstappen |
| 18 | 0 | 1 |
| 19 | 0 | 3 |
| 20 | 0 | 5 |
| 21 | 0 | 8 |
| 22 | 4 | 10 |
| 23 | 9 | 20 |
| 24 | 11 | 31 |
| 25 | 14 | 35 and counting |
| 26 | 17 | TBD |
| 27 | 21 | TBD |
| 28 | 22 | TBD |
| 29 | 33 | TBD |
| 30 | 43 | TBD |
| 31 | 53 | TBD |
| 32 | 62 | TBD |
| 33 | 73 | TBD |
| 34 | 84 | TBD |
| 35 | 95 | TBD |
| 36 | 103 | TBD |
| 37 | 103 | TBD |