F1: Alonso tops practice 2 for Bahrain GP
by Mark Cipolloni
As temperatures cooled in Bahrain the times came tumbling down in Practice 2 for the Bahrain GP, and it was Fernando Alonso in the #14 Aston Martin AMR23 that turned the fastest lap after all the drivers made their qualifying sim run.
Alonso's time of 1m30.907s beat Max Verstappen by 0.169s and his Red Bull teammate Sergio Perez by 0.171s. Alonso was the only driver to dip into the 1m30s bracket.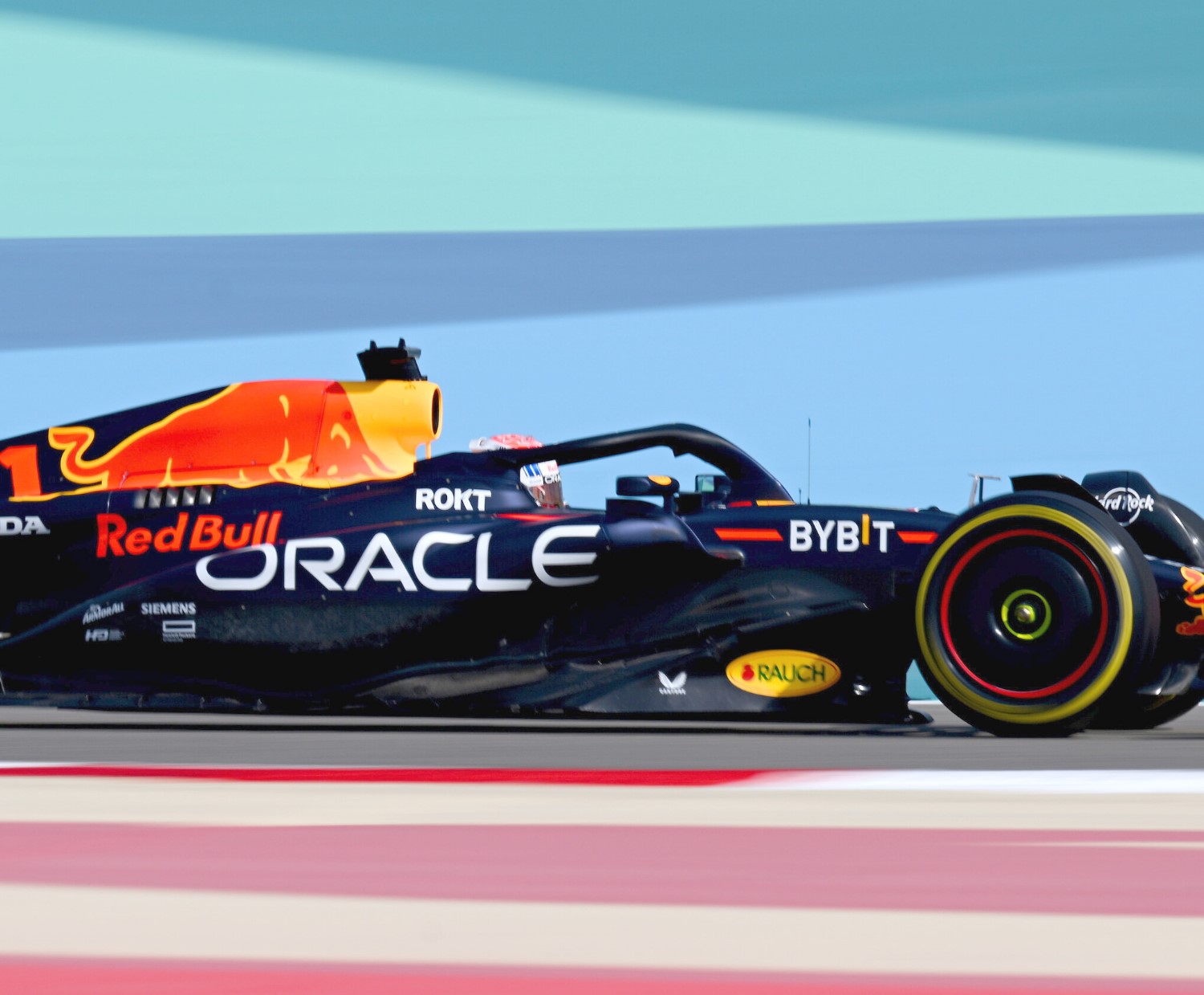 All the preseason reports that the new Aston Martin was the real deal have turned out to be accurate.
"Yeah, difficult start of the day," Verstappen said.
"FP1 was really bad, I just couldn't get a balance, which was a bit odd because in testing whatever we tried… some things were maybe not amazing, but not that far out.
"So, a few things to understand, even the start of FP2 was a bit difficult.
"But then I think for the final run, even though not really having a good reference and confidence up to then in the car, the lap was not too bad in the short run and also the car felt a bit more connected.
"And then in the long run, with all the changes we made, I was quite surprised that it was the pace we had.
"I just need to find my rhythm again with the car and just the way the car is driving from short run to long run."
"If I feel happy in the car again and that I can push like I want to push with the car on one lap then, for sure we are very fast," he explained.
"But it's also of course making sure that the car doesn't fall out of the window for the long run."
"We knew from testing already that they were going to be very strong that they were going to be very competitive," Sergio Perez said.
"No surprises to be honest, I think it just confirms how strong they are.
"I think everything is tight at the top. The Astons, the Ferraris … I think it's going to go down to who puts the best lap together and obviously, who has the better race pace on Sunday."
Verstappen added: "They are quick, but you could see that already in testing that they were very competitive, so yeah, they had a great day.
"For us there's still a bit of work to do. We know that we have a very competitive car just now putting all the pieces together."
Last year's polesitter and race winner in Bahrain, Charles Leclerc, was 4th for Ferrari, 0.460s behind the Aston Martin.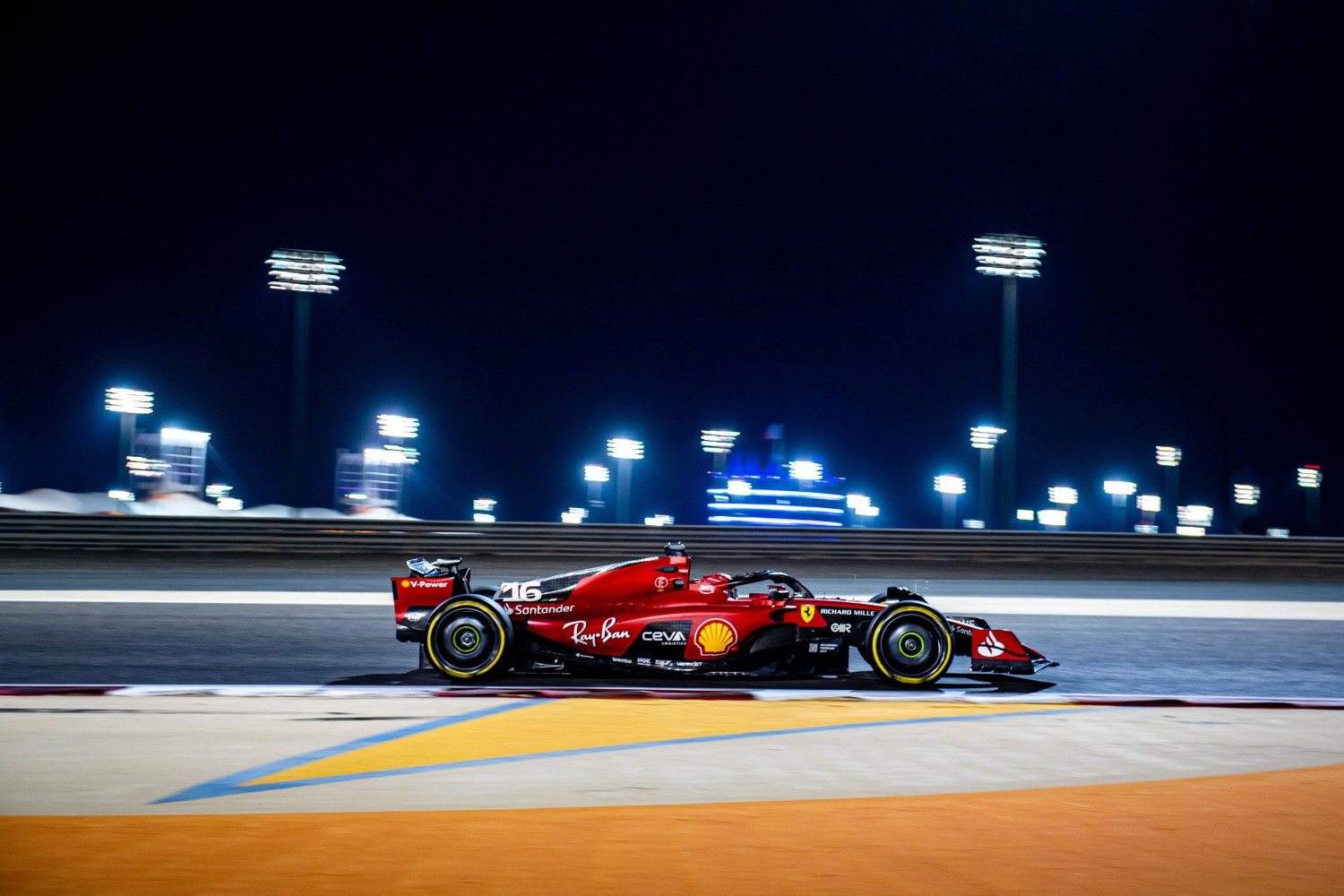 He told F1TV: "I don't think we have the performance maybe for pole.
"It's still early days. I maybe think that Aston is a bit quicker than what they will be tomorrow. We don't know. It's just what I think."
Nico Hulkenberg was a real surprise, rounding out the top-5 in his Haas.
Lance Stroll in the 2nd Aston Martin, Pierre Gasly in the Alpine, Lewis Hamilton for Mercedes, Lando Norris for McLaren and Zhou Guanyu for Aston Martin rounded out the top-10.
As for Mercedes, Hamilton was eighth in the end, Russell down in P13. Are they still working on an ideal set up, or is that their genuine pace? The big teams never tend to take as much fuel out on practice as the midfield runners, but even accounting for that… They need to step it up tomorrow if they want to be in the fight.
Asked what he had found out on track, Hamilton said: "We've found out we're a long way off.
"We kind of knew that a little bit in the test, but it's a big gap. I'm trying everything I can out there."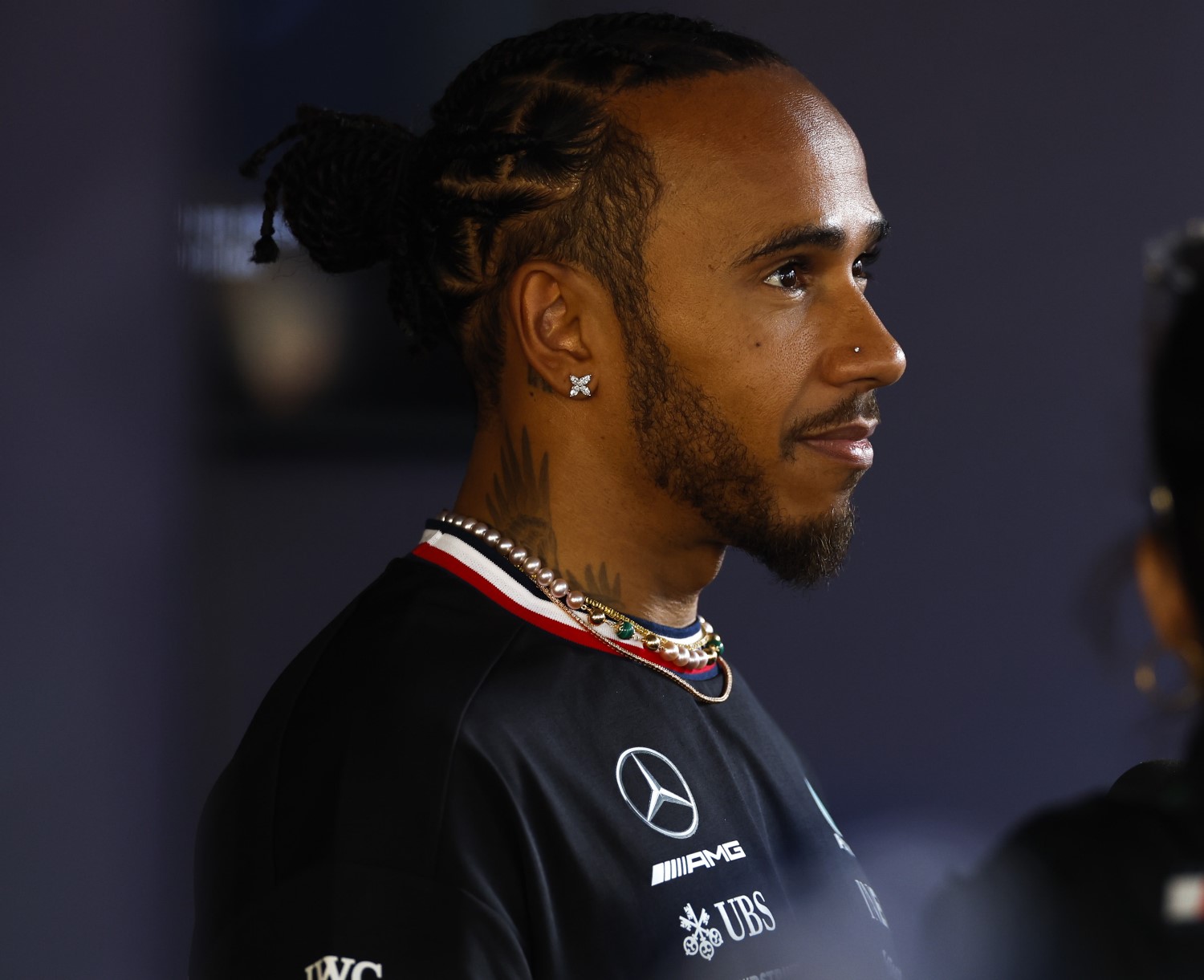 "I thought that Ferrari were second," he said. "But I think on the long run, we're quite close to Ferrari, and it looks like the Aston was second.
"We're kind of between third and fourth. So we're kind of either where we were last year, or if not a little bit further behind.
"It's difficult for everybody. And this is really not where I think anyone in the team wants to be, and certainly not where I believe everyone deserves to be because everyone continues to work so hard and really are so courageous and thoughtful in the process.
"We're just on the wrong track. So we've got to just continue to graft away and find a way to get ourselves on the right track. But right now, we're a long way off from the guys in front."
"I have to be hopeful," he said. "I think there was good progress through last year, but the gap wasn't as big as it is now.
"Do I believe we can close the gap at some stage? Yes, but I think it's quite hard with the concept we have."
"I think I've got the car to the best place I can get it, set-up wise," he said. "We'll continue to tweak little bits here and there. But it's going to be small bits here and there, which is milliseconds. It's not going to be closing of the gap of a second.
"But nonetheless, we just keep our head down tonight and we'll go through the data. We will continue to work and try to progress tomorrow, but we have got to try and find out if there's any way we can have performance overnight."
The midfield is simply too close to call. Hulkenberg in P5 for Haas, Gasly up there for Alpine, Alfa Romeo in the mix, Norris making it into the top 10… It's going to be the drivers that make the difference tomorrow when it comes to making Q3.
So, what's ahead then? There is another practice session, run in daytime conditions tomorrow at 14:30 local time. The teams will have one hour left to work on any niggles and plan those race strategies, before qualifying gets under way
Bahrain GP Practice 2 Results
| | | | | | | |
| --- | --- | --- | --- | --- | --- | --- |
| POS | NO | DRIVER | CAR | TIME | GAP | LAPS |
| 1 | 14 | Fernando Alonso | Aston Martin Aramco Mercedes | 1:30.907 | +0.000s | 24 |
| 2 | 1 | Max Verstappen | Red Bull Racing Honda RBPT | 1:31.076 | +0.169s | 23 |
| 3 | 11 | Sergio Perez | Red Bull Racing Honda RBPT | 1:31.078 | +0.171s | 25 |
| 4 | 16 | Charles Leclerc | Ferrari | 1:31.367 | +0.460s | 25 |
| 5 | 27 | Nico Hulkenberg | Haas Ferrari | 1:31.376 | +0.469s | 24 |
| 6 | 18 | Lance Stroll | Aston Martin Aramco Mercedes | 1:31.450 | +0.543s | 27 |
| 7 | 10 | Pierre Gasly | Alpine Renault | 1:31.475 | +0.568s | 23 |
| 8 | 44 | Lewis Hamilton | Mercedes | 1:31.543 | +0.636s | 26 |
| 9 | 4 | Lando Norris | Mclaren Mercedes | 1:31.570 | +0.663s | 26 |
| 10 | 24 | Zhou Guanyu | Alfa Romeo Ferrari | 1:31.586 | +0.679s | 26 |
| 11 | 31 | Esteban Ocon | Alpine Renault | 1:31.608 | +0.701s | 24 |
| 12 | 77 | Valtteri Bottas | Alfa Romeo Ferrari | 1:31.793 | +0.886s | 27 |
| 13 | 63 | George Russell | Mercedes | 1:31.882 | +0.975s | 24 |
| 14 | 55 | Carlos Sainz | Ferrari | 1:31.956 | +1.049s | 27 |
| 15 | 81 | Oscar Piastri | Mclaren Mercedes | 1:32.024 | +1.117s | 26 |
| 16 | 20 | Kevin Magnussen | Haas Ferrari | 1:32.110 | +1.203s | 17 |
| 17 | 23 | Alexander Albon | Williams Mercedes | 1:32.440 | +1.533s | 27 |
| 18 | 22 | Yuki Tsunoda | AlphaTauri Honda RBPT | 1:32.525 | +1.618s | 26 |
| 19 | 21 | Nyck De Vries | AlphaTauri Honda RBPT | 1:32.605 | +1.698s | 27 |
| 20 | 2 | Logan Sargeant | Williams Mercedes | 1:32.749 | +1.842s | 28 |