F1: Bahrain GP Friday Quotes
Compiled by Mark Cipolloni
Red Bull
Max Verstappen
"It was a difficult start to the day. In FP1 we couldn't get the balance right, which was a bit odd as we didn't experience this in testing. In FP2, the short run laps weren't too bad and the car felt a bit more connected and with the long runs, the pace was good. Overall the car isn't too bad in the long runs. Form FP1 to FP2 we went in the right direction, I just need to find my rhythm again. The Aston Martins are looking competitive, you could see that already from testing. There's still a bit more work to do, we know we have a competitive car, it's just about putting it all the pieces together."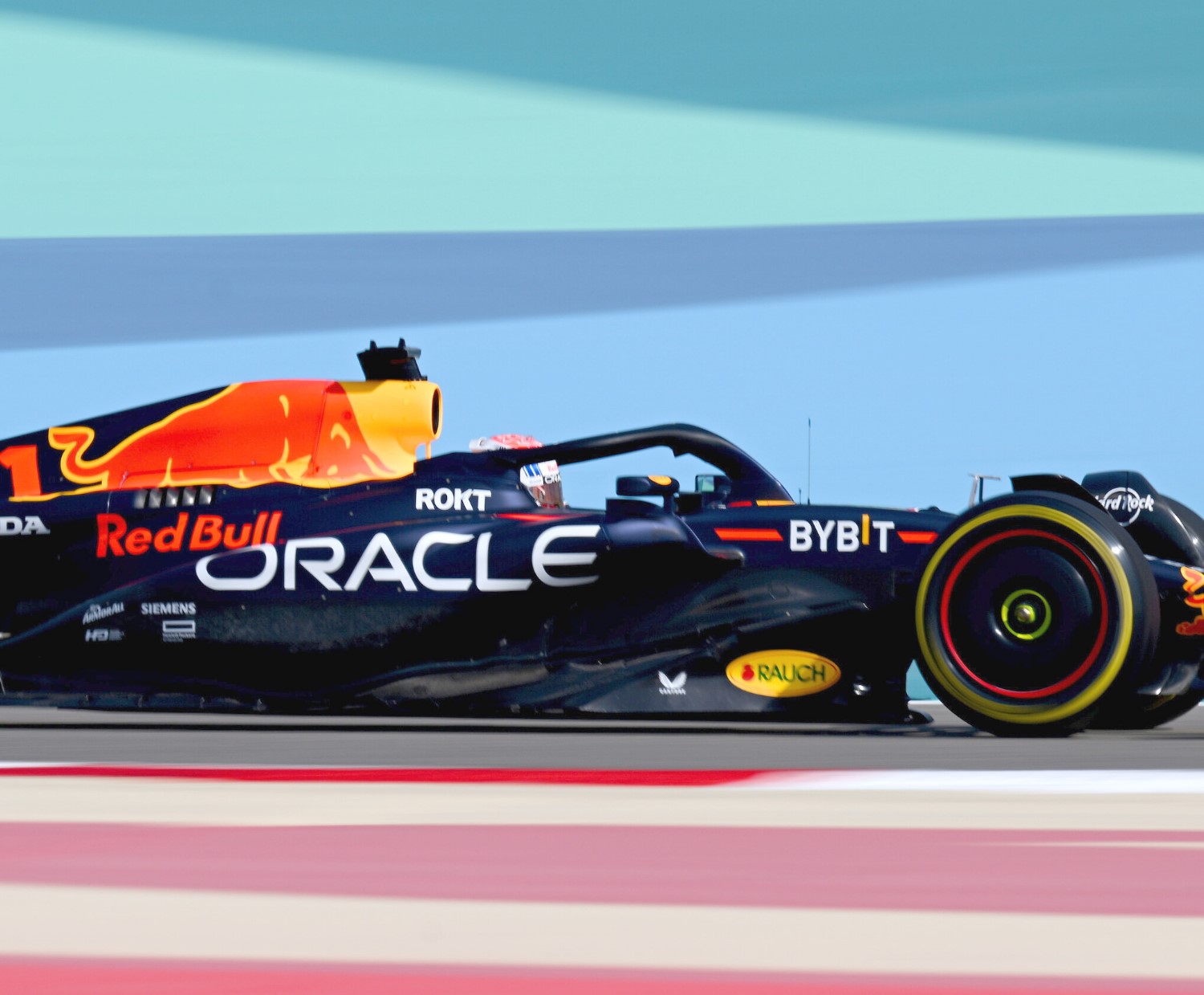 Sergio Perez
"It was quite tricky out there, the temperature from morning to afternoon changes quite a lot so the only representative session was this evening. We have some work to do over one lap and that should automatically put us in better shape for the long run. We explored the car a bit today and generally we have a good idea on how to set-up for tomorrow. I think everything is close at the top, certainly Aston Martin and Ferrari look strong, and I think it is going to go down to who puts the best lap together in qualifying and who has the better race pace on Sunday."
Ferrari
Charles Leclerc
Our first day of free practice went OK. We completed a lot of laps and I feel more and more comfortable in the car, which is positive. It is still difficult to tell where we stand as everyone seems to have been running very different plans, but we are focusing on ourselves and will keep pushing in the right direction.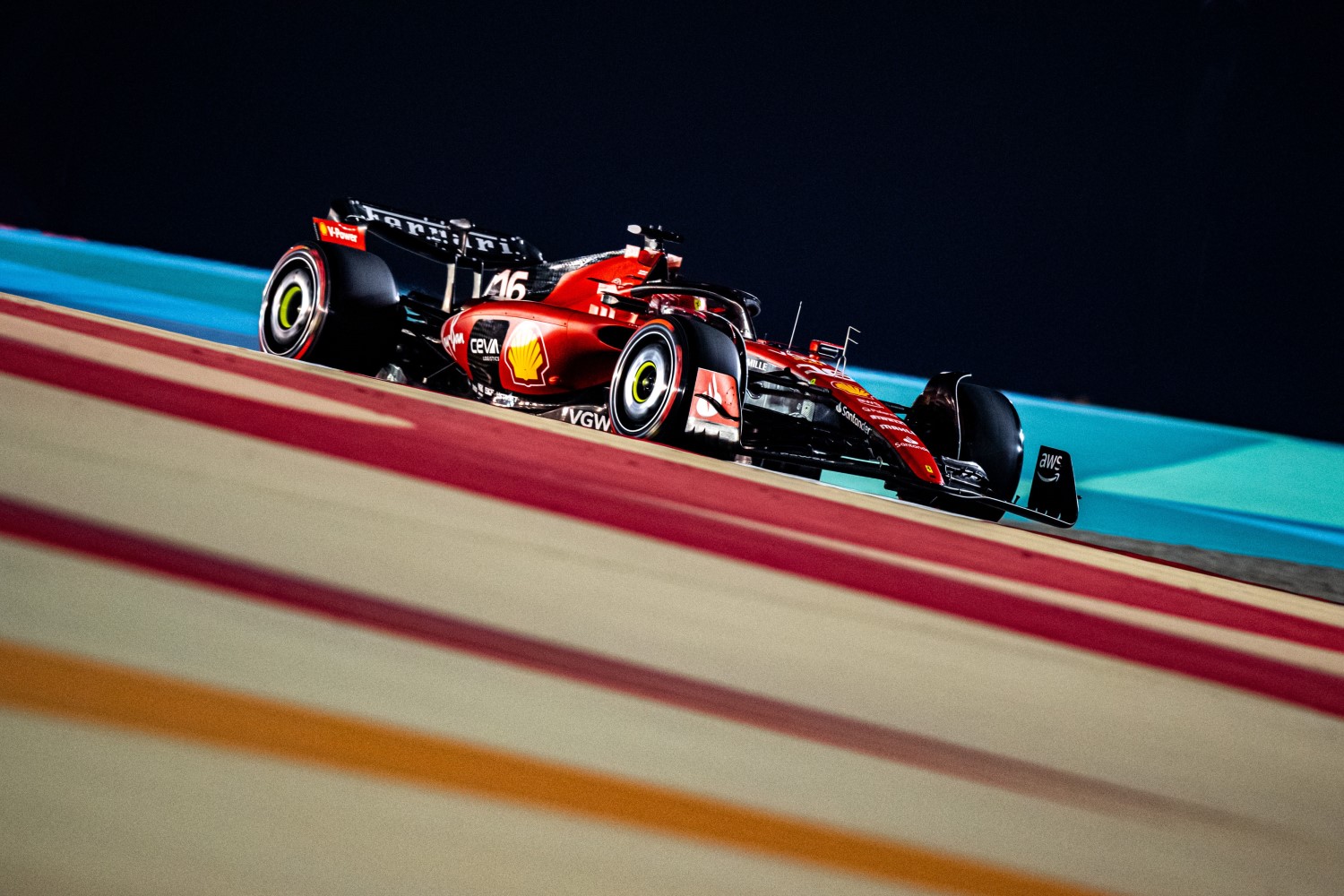 Carlos Sainz Jr.
A trickier Friday than we initially expected. The balance was different and we were changing the car through the sessions to try and correct its main limitations. It's only Friday and I'm confident we can analyze everything overnight and take a step forward tomorrow.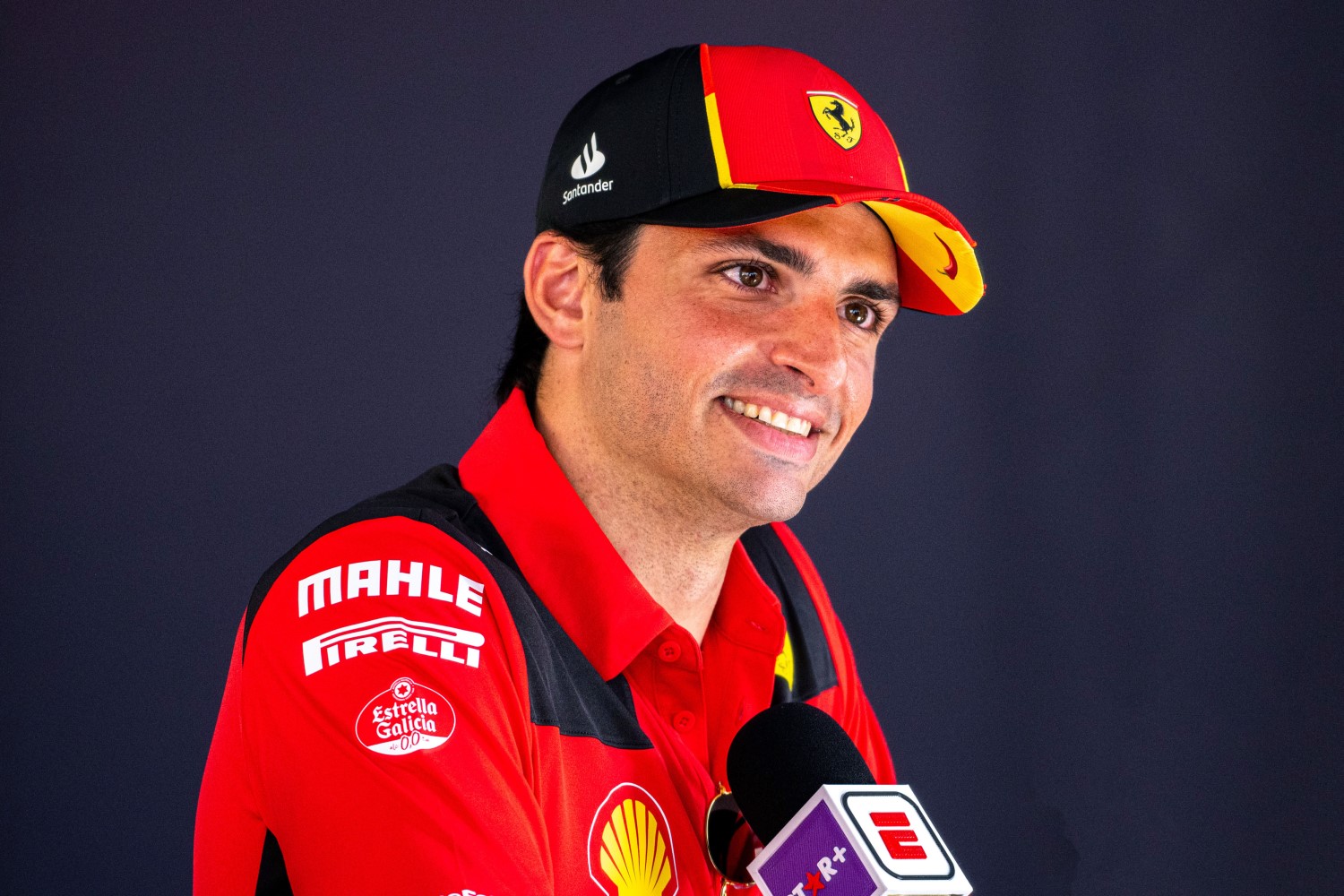 Aston Martin
Fernando Alonso
"It felt good to drive the car today and it is nice to see both cars high up on the timing sheets especially after only three days of Testing. The team is working together well, and we are still learning a lot about the new car. I think it will not be clear who is on top until after this weekend and probably into the first couple of races at different tracks. For now, we are just concentrating on ourselves and trying to find the right balance with the car. There are a few things we need to evaluate overnight and we will prepare as best we can for the first qualifying session of the season tomorrow. We have our feet on the ground, and we are realistic with our expectations heading into tomorrow."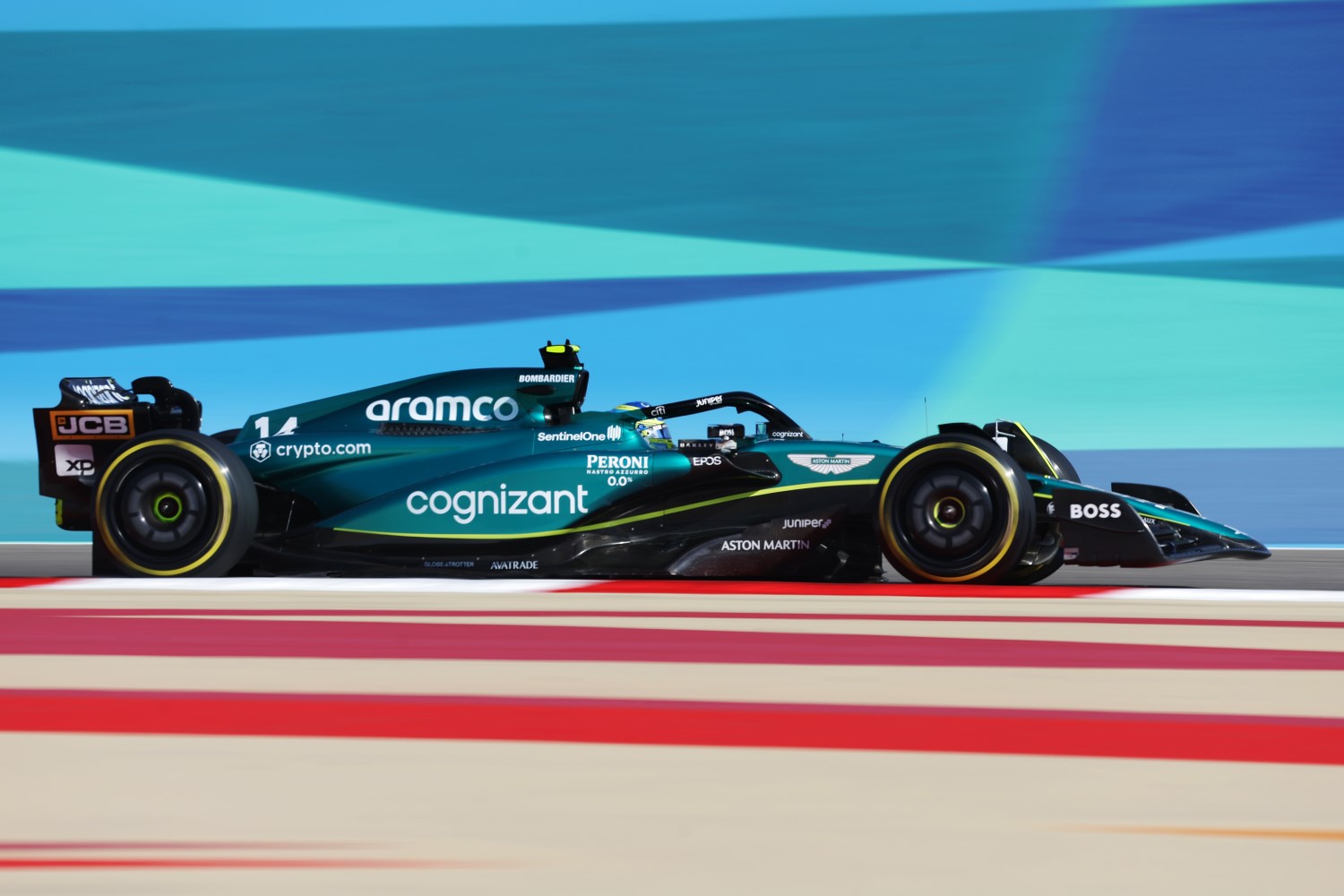 Lance Stroll
"It was so great to be back in the car today and get my first proper laps of 2023 in. It has only been 13 days since my accident and at that point I was not sure I would be back in an F1 car so soon, so be here with the team is amazing. We lost a little bit of time in FP1 with an ignition issue, but once that was fixed we ran well and collected some important data to work through tonight. It is clear that the team have made some really good progress over the winter break; the car was feeling great to drive and I am excited to get back behind the wheel tomorrow."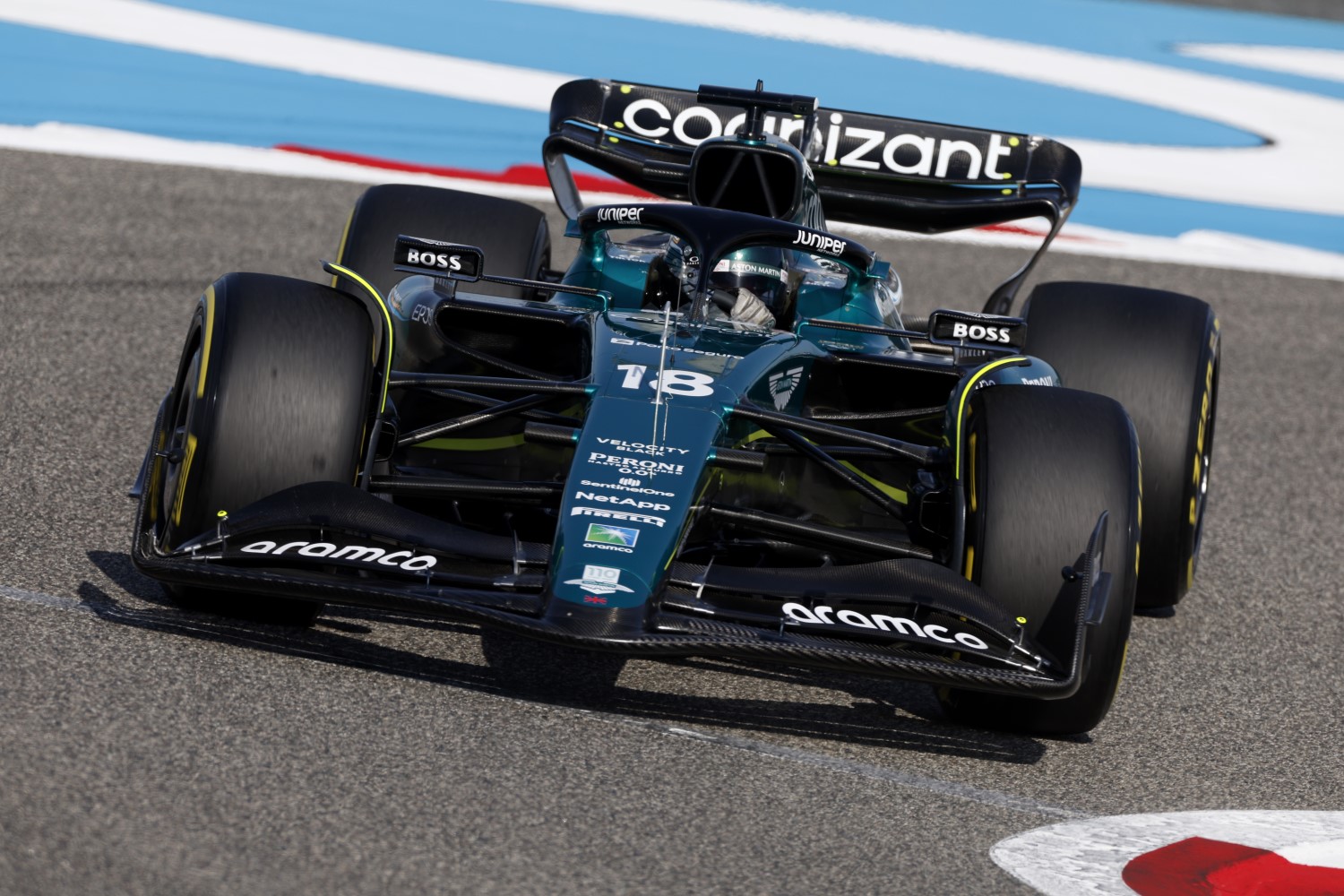 Mercedes
Lewis Hamilton
We've got a lot to work on. We knew we were behind some of our competitors at testing and today, we found out that we are a long way off. We'll keep our heads down tonight, go through the data, and continue to work to find some progress for tomorrow. We've got to find out if we can add performance overnight. I think I've got the car to the best place I can set-up wise. On long-run pace, we look similar to Ferrari but are behind Red Bull and Aston Martin. It's difficult for everyone and it's not where anyone in this team wants to be. Everyone continues to work so hard and is so courageous and thoughtful in the process. We need to continue to graft away and get ourselves back on the right track.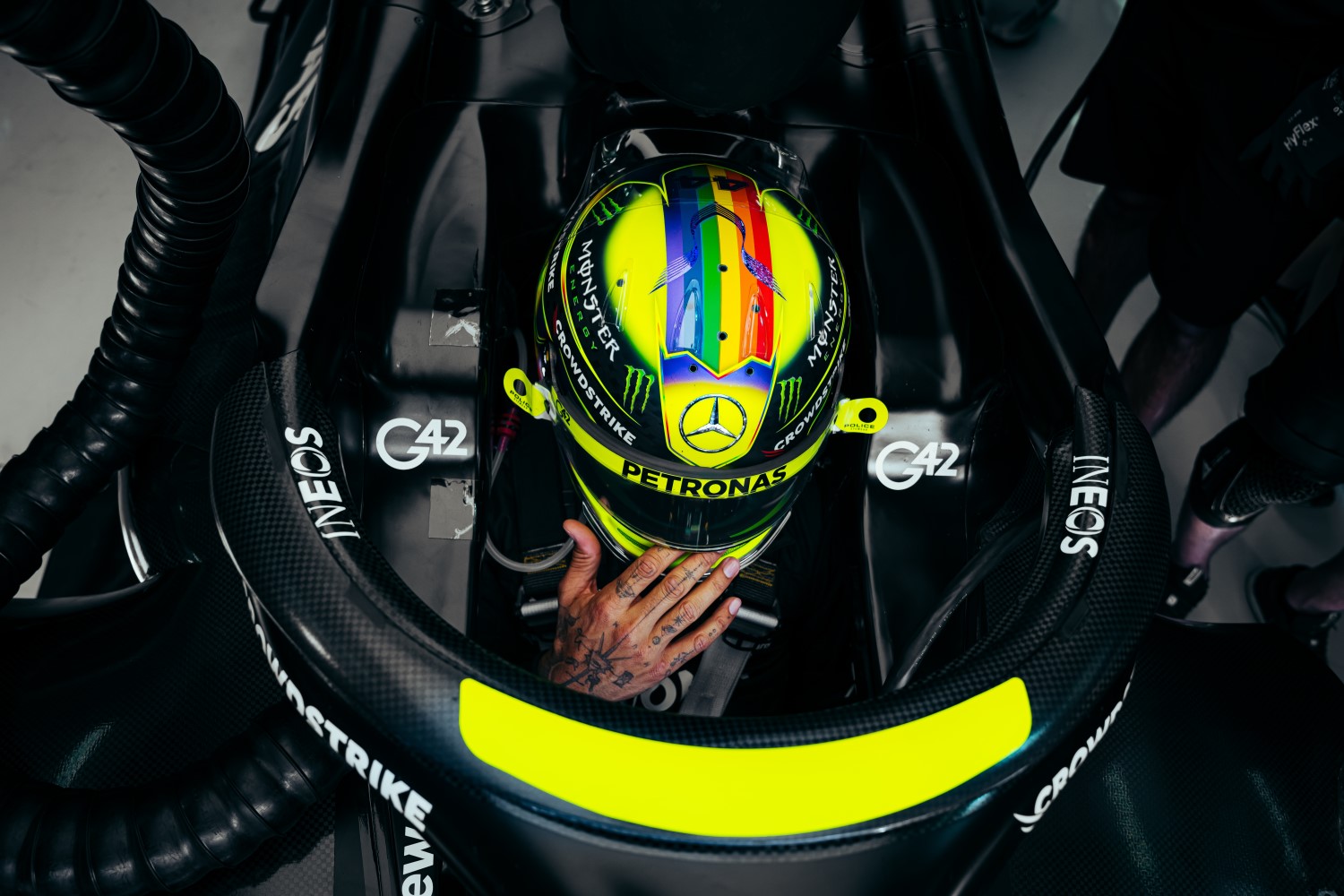 George Russell
We have a lot of data from today that we can look over tonight. We made some big changes from testing to today, so we need to evaluate whether they have worked as anticipated. We have set the car up in a slightly different window to last week; it feels better but that doesn't always mean that it's faster.
It looks like our race pace is slightly stronger than our one-lap pace right now. We will continue to look at this as we need to find more lap time. It's difficult to say exactly where we are in the order, but we want to be higher up the timing sheets than we were today. It's only our fourth day with the W14, though, so we need to make sure we have it in the right window and are reaching its full potential.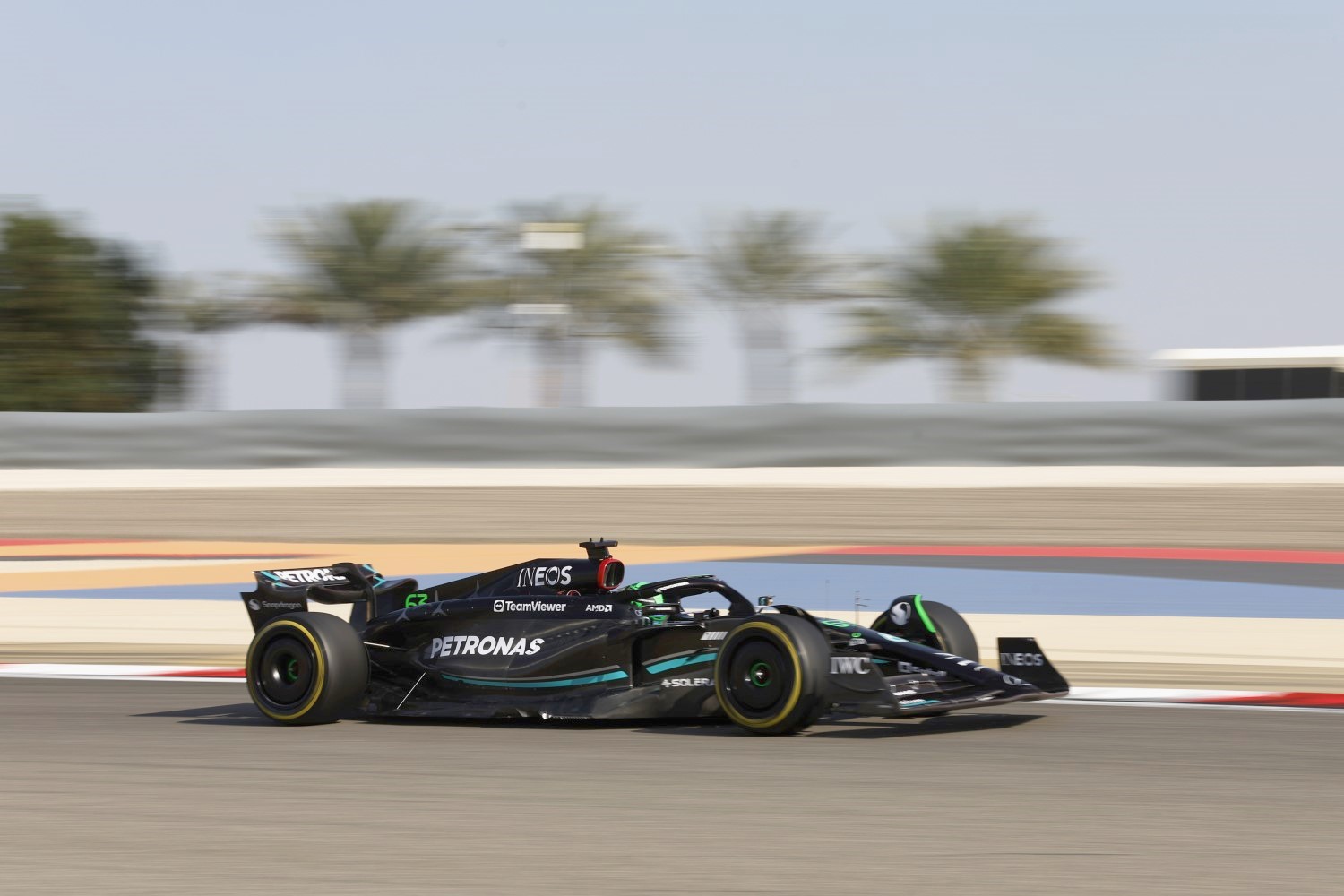 Andrew Shovlin, Trackside Engineering Director
The first session in the hotter conditions was tricky; we ran the medium tires and even in the test we were finding that compound difficult to get into a good balance window but today seemed little better. We made some changes going into the afternoon and the cooler conditions seemed to help in terms of the feel and balance, but the pace is still lacking; single lap seems more of an issue than the long run but neither are good enough, so we've clearly got some work to do. We've got some ideas to evaluate overnight so hopefully we can put together a package of changes that will help.
McLaren
Lando Norris
"I think it's been a reasonable Friday. We put the car in a reasonable place, and I got a bit more comfortable with it both in low-fuel and high-fuel running. We have a lot of lap time to find to be competitive and to fight with the guys we want to fight against, but we'll keep working hard overnight and look ahead to tomorrow."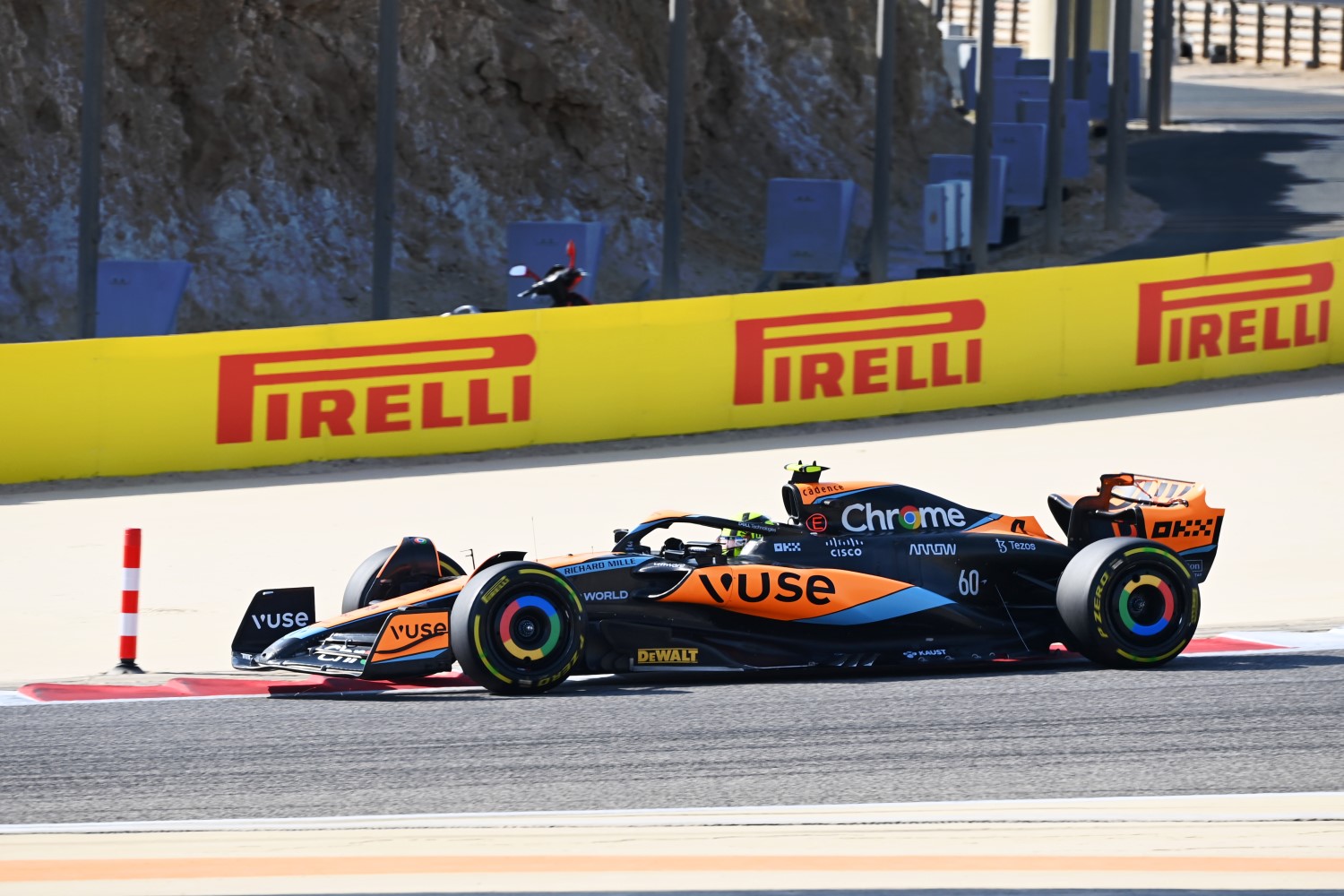 Oscar Piastri
"My first official Friday done. I feel like I'm making progress, which is good. There are some improvements to find but I feel like I'm getting there. I'm still making a few mistakes here and there, so I'm not 100% happy with my driving but I feel like we're in a reasonable place. We'll see where we are properly tomorrow but so far, it's been good. I've enjoyed my first official Friday as an F1 driver."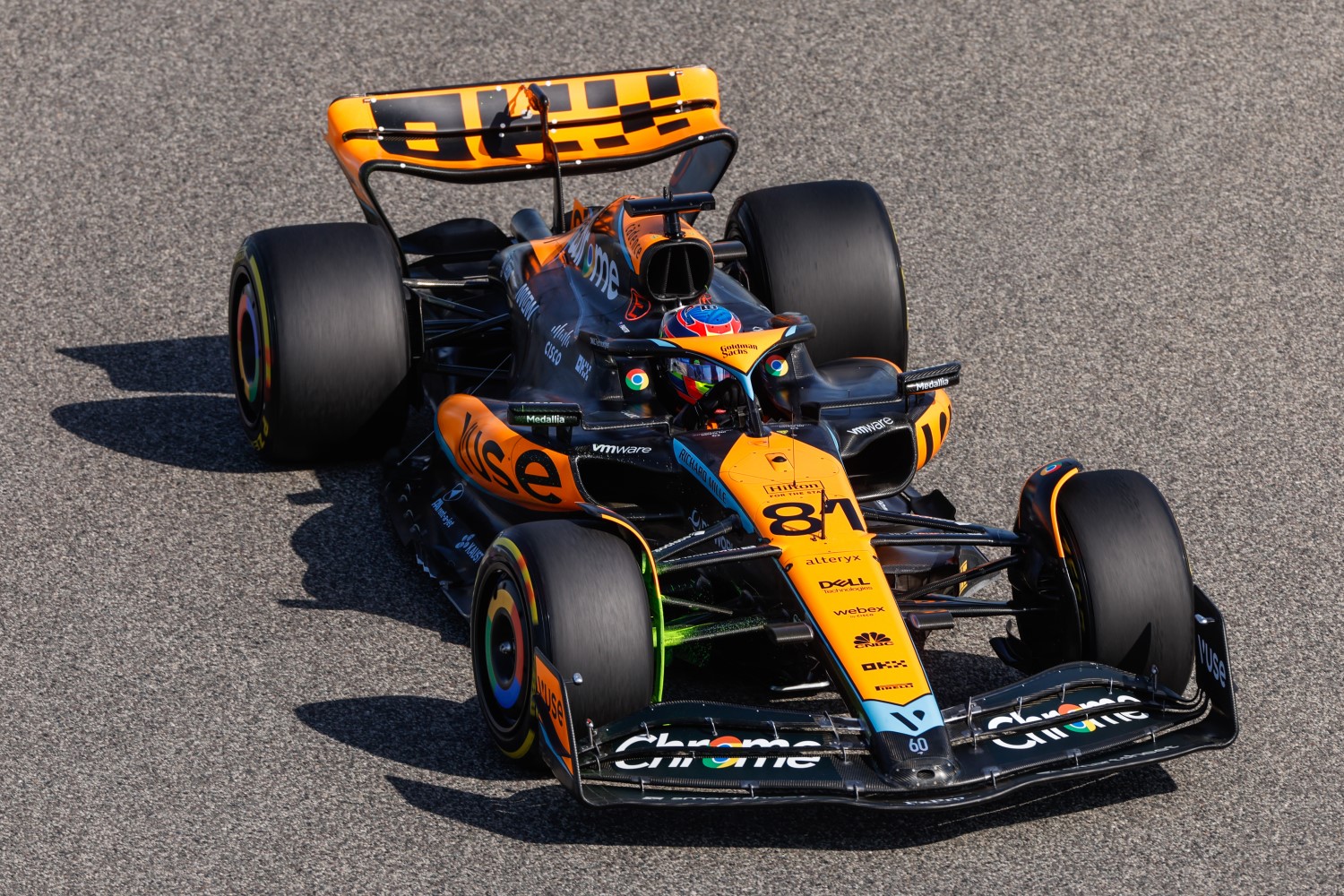 Andrea Stella – Team Boss
"It's been a productive first day of the 2023 season. The cars ran without issue, and we worked through our planned program, which today meant fine-tuning set-up and developing our understanding of the tires, for which the evening session under lights was especially valuable. There's a lot of data to study overnight in preparation for qualifying and Sunday's race, in which we hope we can score some points."
AlphaTauri
Yuki Tsunoda
"Today was not the easiest day. The performance itself doesn't look good compared to our competitors so far. Obviously, we don't know what programs they ran, but on our side, there are limitations that we have identified. There is still one more practice session tomorrow and I'm feeling optimistic. We've definitely made a step forward compared to last year, so I'm confident we can continue moving in the right direction. It seems our long-run pace is better than our short-run one, which is maybe good for Bahrain, but there is performance missing. We'll shift our focus now to qualifying, to improve as much as possible for tomorrow."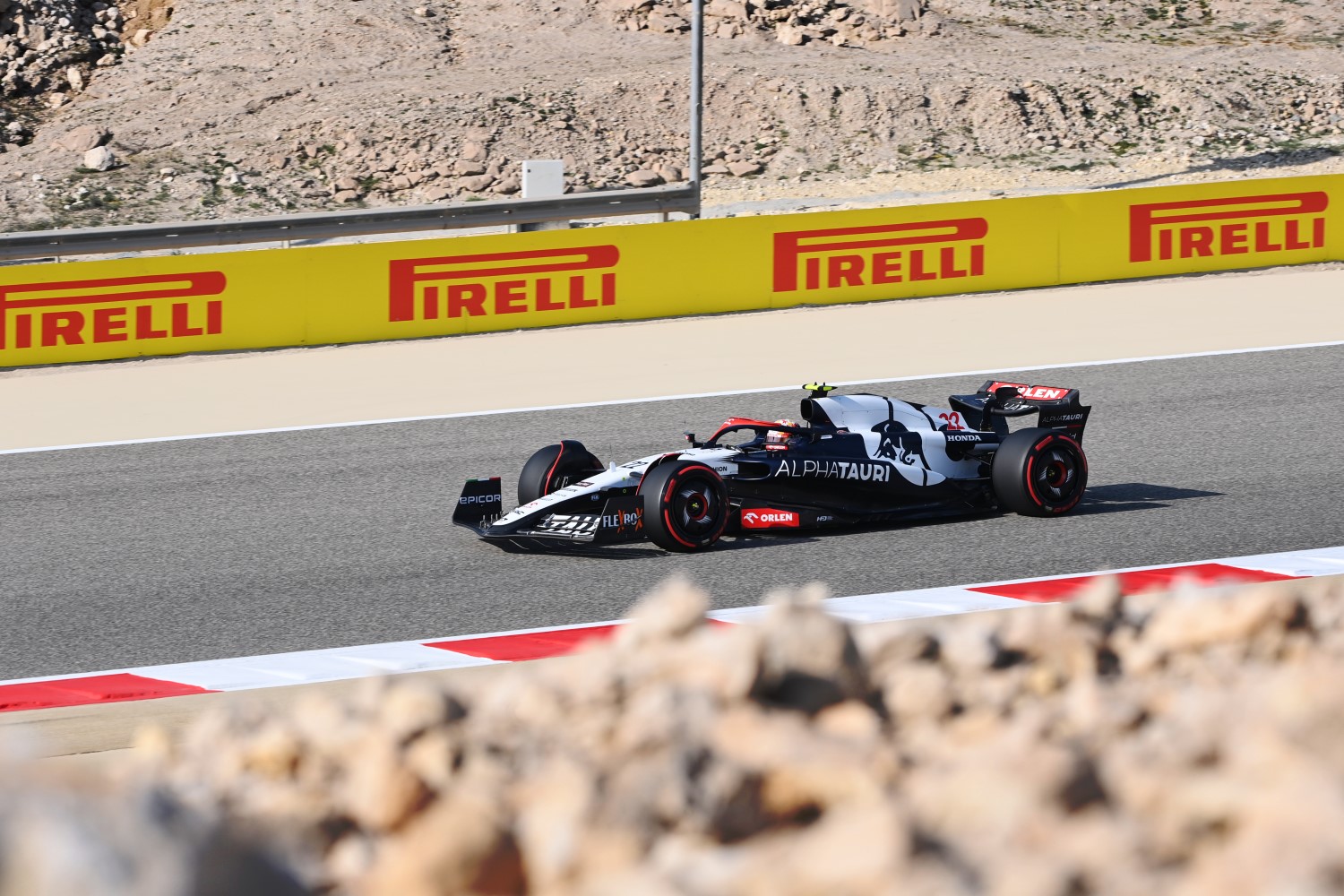 Nyck de Vries
"It was the first time I participated in a FP2 session as a full-time Formula 1 driver. Overall, I am satisfied with the work and progress we made. The conditions from FP1 to FP2 were quite different, but we worked well together as a team. We found ourselves a little on the back foot, but I'm confident that if we stick together and continue improving on the areas we believe we need to find performance in, we can make a step forward. It's hard to make big changes in one weekend, however, we are aware of our weaknesses compared to our competitors. This track may not suit the characteristics of our car, but it's early days. After a couple of weekends, we'll be able to have a clearer picture."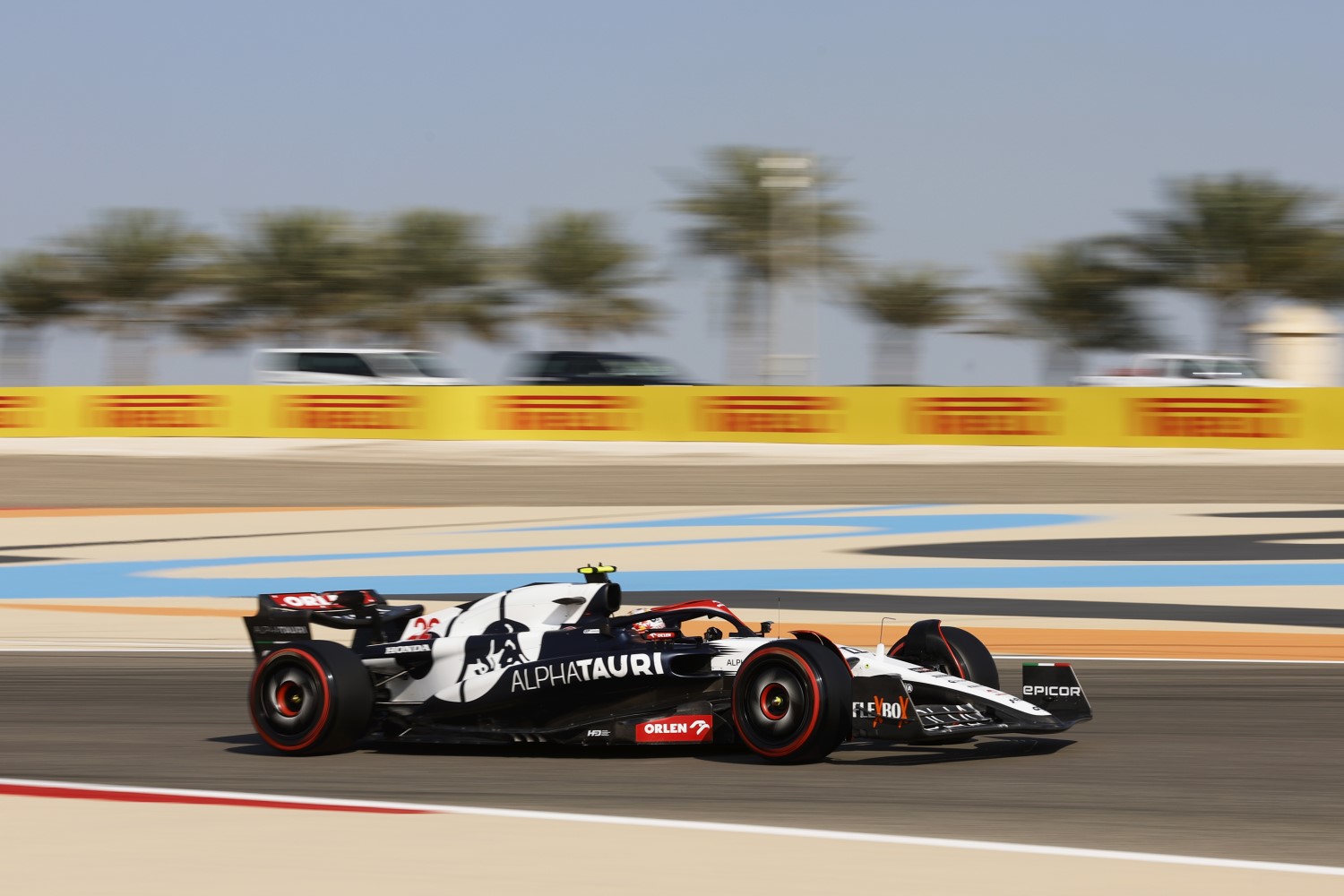 Jonathan Eddolls (Chief Race Engineer)
"We came into the race weekend with the benefit of having gathered data from last week's three-day test, so the engineers have been very busy analyzing and pulling this together, finding a good set-up for this week. The first session of the day is significantly hotter than the second session, and this tends to exaggerate any balance issues, so during FP1, we faced 'a bit of everything'. We made several changes for FP2 which helped, and so too did the lower track temperature. The drivers still didn't have the perfect balance, but it wasn't too far away from the target. That said, the lap times were not competitive, so we have a significant amount of work ahead of us to understand why we seem to have taken a step back compared to the test."
Alfa Romeo
Valtteri Bottas
"We've had a solid day and I feel already confident with the car, especially with the setup we had in FP2. The car behaved as expected, so no surprises there, and now we can just focus on fine-tuning it ahead of qualifying tomorrow. We looked consistent also in our long runs, which was a good practice for the race. As expected, the midfield is extremely close and a small gain or loss can mean a big difference in position: finding a spot in the top ten won't be easy but it's a realistic target for us – with both cars. Making predictions is going to be really difficult, but it should make for an exciting day tomorrow."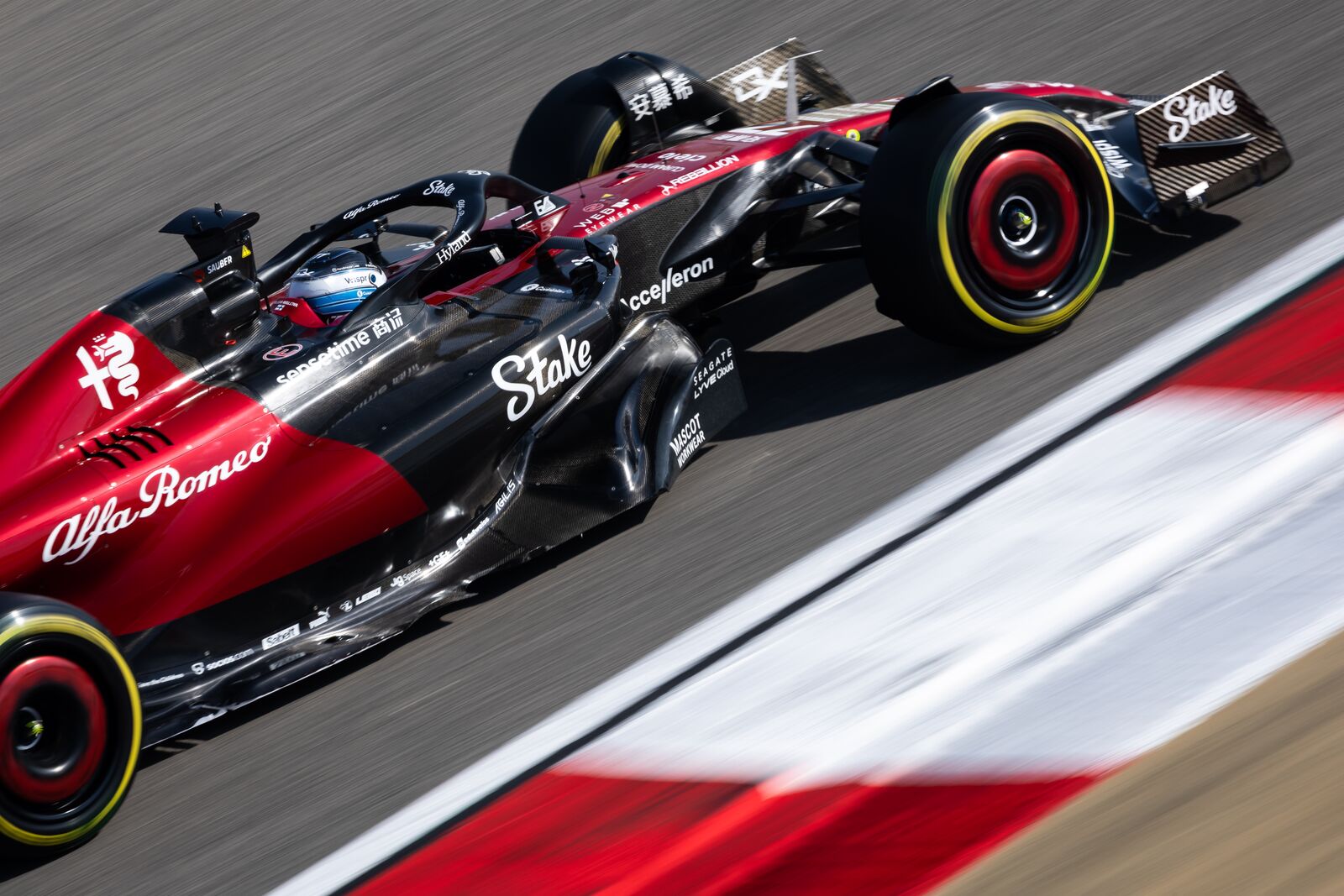 Zhou Guanyu
"Today has been smooth overall. We have been able to complete every task we had set for ourselves ahead of both sessions and the car felt good, it was comfortable straight away. As predicted, everyone is pretty close in the midfield: we must do some homework overnight, looking through the data gathered today, and try to make some gains as every little fraction of a second will matter. I feel we are in a decent spot, in terms of pace, so it's really a matter of working out a few small details and making sure we are ready for the race."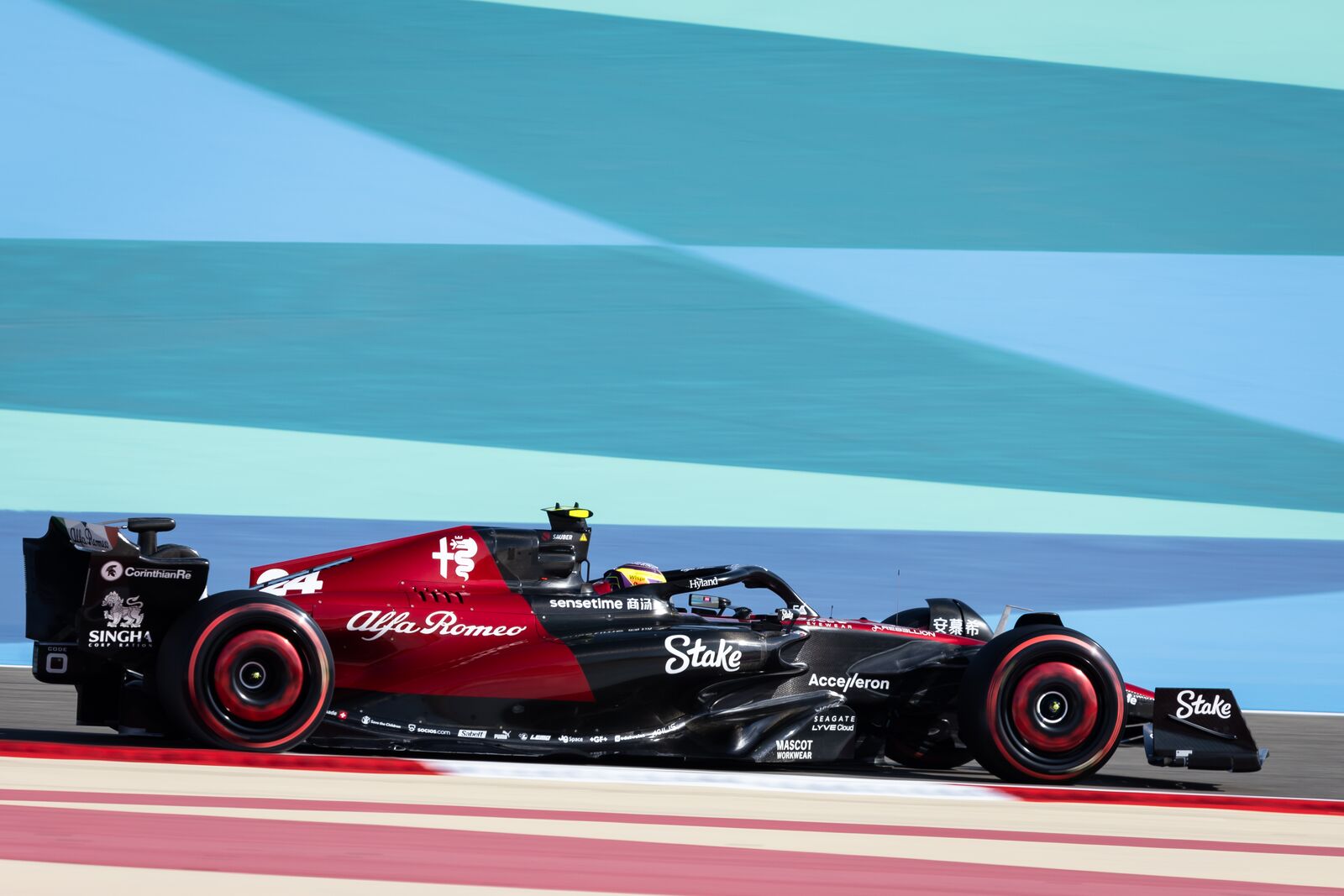 Williams
Dave Robson, Head of Vehicle Performance:
As usual on Friday in Bahrain, the two opening Free Practice sessions were very different. The drivers were much happier with the car in the cooler conditions of FP2. We were able to run a full program this evening and get a good sense of how the car will perform in both qualifying and race conditions.
There are still some things to work on this evening and we will be able to make the car another step better for tomorrow. However, we'll need to be careful not to get confused in the hotter conditions of FP3.
Both drivers did a good job today, especially Logan who experienced for the first time the big swing in car performance in the evening session. This was valuable learning and will put him in a strong place to tackle tomorrow.
There are invariably opportunities at the opening races of the season, and we will be looking to get ourselves into a position to race as many cars as possible on Sunday.
Alex Albon:
FP2 was much better than FP1. We've still got a bit of work to do but we're close. If you look at AlphaTauri and Haas cars, on race pace we are close to them, so that's who we're fighting and let's see tomorrow if we can get those little bits together to get them. Because of the way deg is around here, race pace is a bit more important than qualifying pace. Ease of overtaking is quite high, so if you're the quicker car you tend to get past. You're setting up the car for Qualifying, but with one and a half eyes on the race! There's a bit of an unknown to race one; reliability across the paddock is less than the final races of the year and some teams get on top of their packages earlier than others. Realistically, maybe we don't have the quickest car on the grid, but we can do a better job than others and maybe finish out of sequence.
Logan Sargeant:
It was nice to experience a full day. As expected, as the temperature came down, the car really came to us. I was quite surprised with how much grip we picked up this evening which is something I need to maximize a little bit better. FP3 tomorrow is during the day when the temperatures are high so today was our best read going into Qualifying tomorrow. We're going to dig deep into the analysis tonight and see what we can go for in Qualifying. In general, it was a good first full day in the office.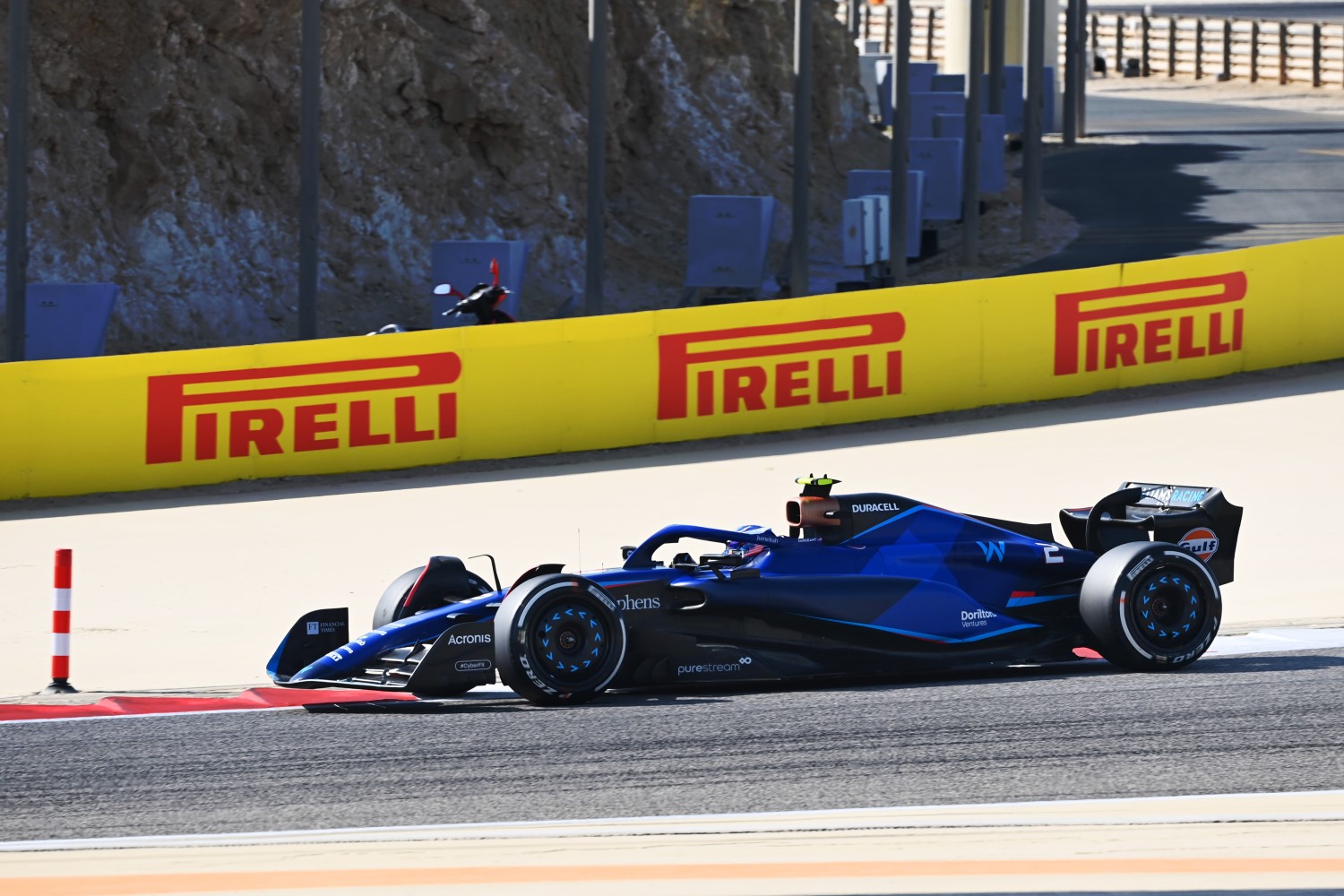 Pirelli Tires
Simone Berra: Chief Engineer
"The teams used today mainly to assess the performance of the P Zero Red soft in race conditions. Many of these soft compound runs were done on full fuel, to analyze degradation management on the C3. Apart from a few laps with Williams, the new C1 wasn't really used today. As we expected, this latest hard compound is set to be a strong race tire, which is why the teams wanted to hang onto it. Degradation is in line with our simulations as well as the data recorded during the three days of testing last week, on some of the most abrasive asphalt of the year."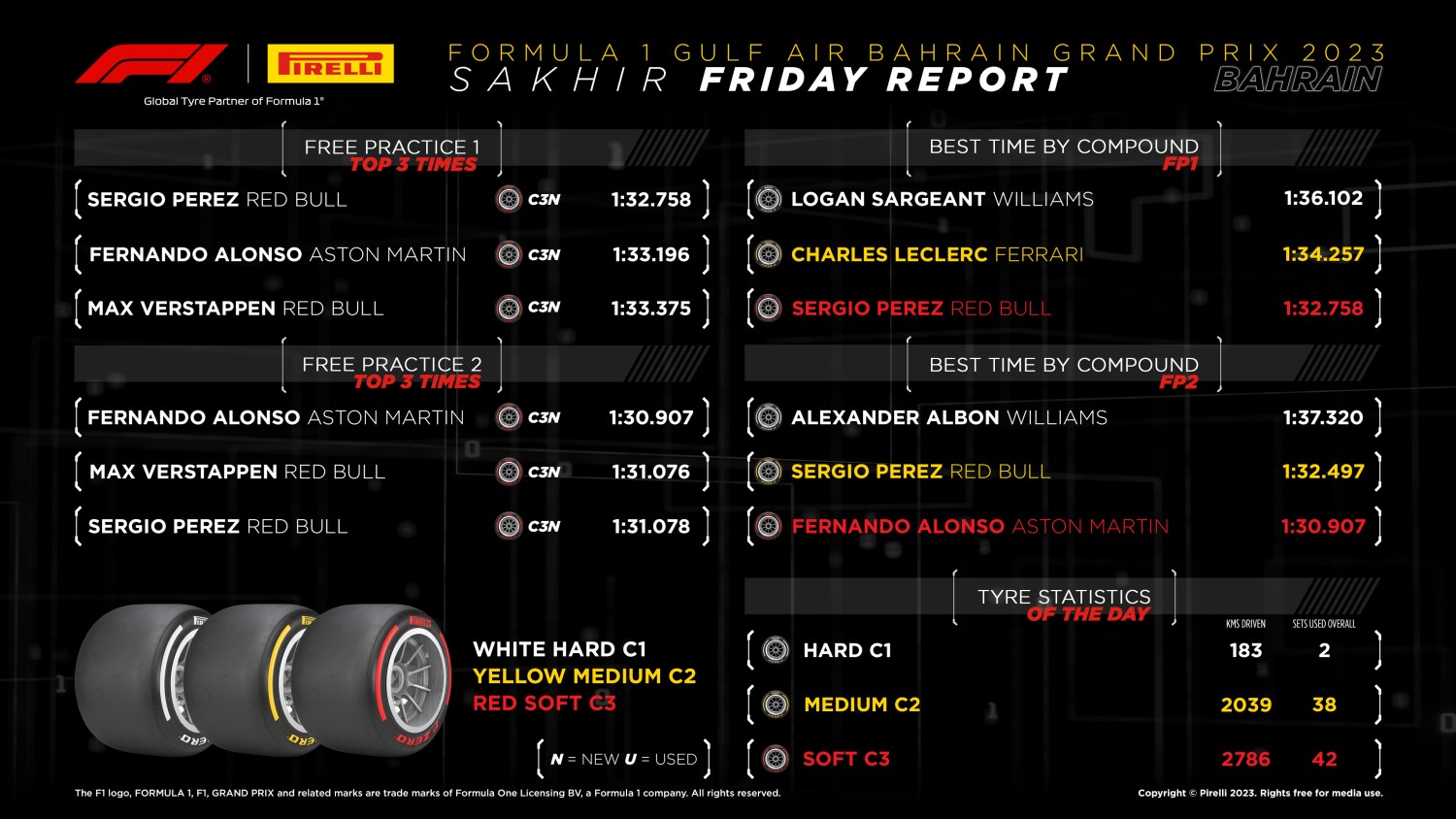 WHAT WE LEARNED
Aston Martin driver Fernando Alonso went fastest today on the P Zero Red soft tire. He stopped the clocks with a time of 1m30.907s ahead of Red Bull's Max Verstappen, who set a 1m31.076s, with his teammate Sergio Perez just two-thousandths behind. Perez was fastest in FP1 earlier today, recording a time of 1m32.758s.
The top 13 drivers in FP2 were covered by one second, underlining the closeness of the competitive action on the same compound.
Asphalt temperatures in FP1 remained consistent at 39-40 °C, dropping by 13 degrees by the start of FP2: representative of what the drivers will face during qualifying and the race. There were also some winds of 20-25kph in FP1, which calmed down in FP2 with only a light breeze remaining.
Track evolution was high throughout the day, leading to better grip and faster times in FP2 compared to FP1.
Pirelli's new C1 compound made its race weekend debut, nominated as the P Zero White hard here in Bahrain. The fastest time set by this compound was 1m36.102s courtesy of Williams driver Logan Sargeant.