F1: Without Aldo Costa, Mercedes continues to struggle
What do Michael Schumacher and Lewis Hamilton have in common?
Almost all their record 7 F1 world title came in cars designed by Also Costa.
Costa left Mercedes over two years ago to be closer to his family in Italy, and the Mercedes cars are no longer unbeatable.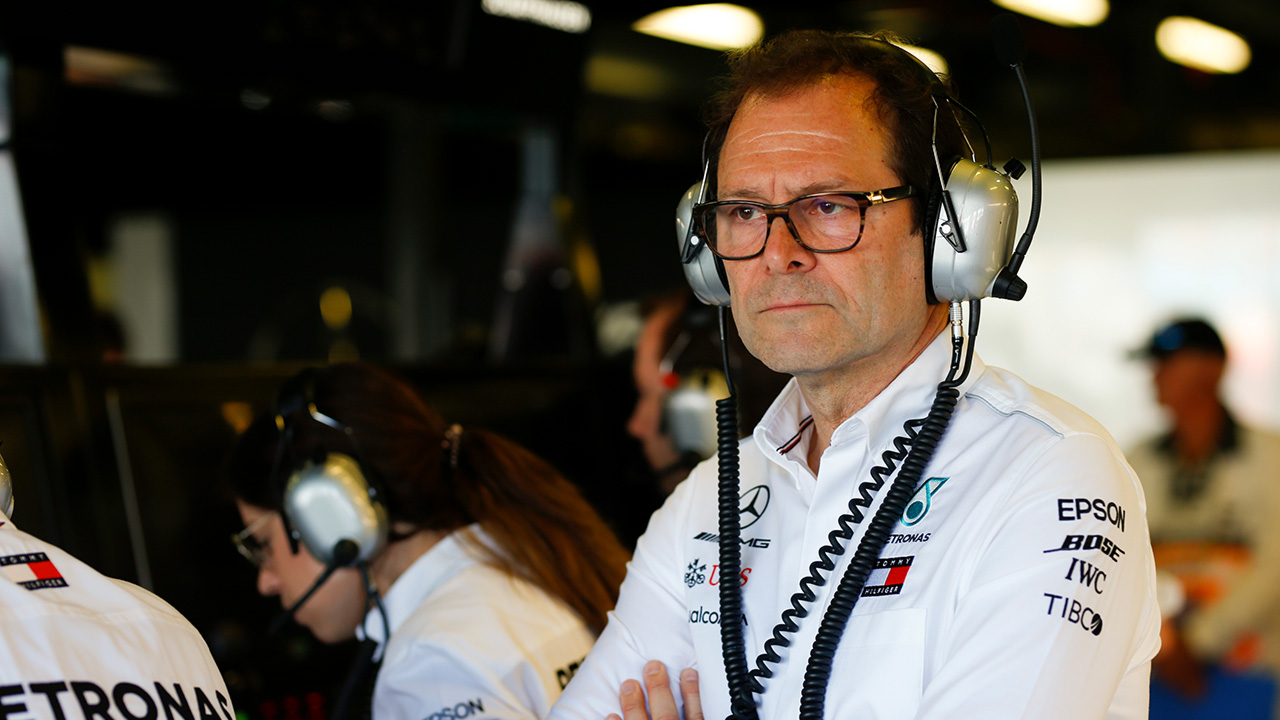 There was a lot of hype around the new Mercedes W14 for 2023, with the team hoping they would be closer to Red Bull.
Well now they are not even third best and it appears they could be a midfield runner now.
"We found out we're a long way off, so… we kind of knew that a little bit in the test, but it's a big gap," Hamilton said after finishing FP2 in eighth place. "I'm trying everything we can out there. It is what it is, we just have to work at it.
"Neither (long or short runs felt good), honestly. They're very, very similar. We're offset in low and in high fuel, so… to Red Bull, looking at the long runs, they're a second a lap faster. Yeah, we've got a lot to work on.
"I think I got the car to the best place I can get it set-up wise, we'll continue to tweak little bits here and there. But it'll be small bits, which is milliseconds, not the closing of a gap of a second. Nonetheless we'll keep our heads down tonight, go through the data, work and progress tomorrow. We've got to find out if there's any way we can add performance tonight."
"On the long run we're quite close to Ferrari, it looks like Aston is second, then we're between third or fourth," he said. "So we're kind of where we were last year, or a little bit further behind.
"It's difficult for everybody, and not where anyone at the team wants to be, or where everyone at the team deserves to be because everyone works so hard and really is so courageous and thoughtful in their process. But we're just on the wrong track, so we've got to continue to graft a way and find a way to get ourselves on the right track. But we're a long way off the guys in front.
"I have to be hopeful. I think there was good progress through last year, but the gap wasn't as big as it is now. So, do I believe we can close the gap at some stage? Yes. But… I think it's quite hard with the [zero pod] concept we have."
| | | |
| --- | --- | --- |
| Designer | Constructor Titles | Drivers' Titles |
| Aldo Costa | 14 (14.5) | 12 |
| Adrian Newey | 11 | 12 |
Aldo Costa F1 World Championships 
| | | | | |
| --- | --- | --- | --- | --- |
| No. | Seasons | Constructors' Championhips | Drivers' Championships | Cars |
| 1 | 1999 FIA F1 Season | Ferrari | N/A | F399 |
| 2 | 2000 FIA F1 Season | Ferrari | Michael Schumacher | F1-2000 |
| 3 | 2001 FIA F1 Season | Ferrari | Michael Schumacher | F2001 |
| 4 | 2002 FIA F1 Season | Ferrari | Michael Schumacher | F2002 |
| 5 | 2003 FIA F1 Season | Ferrari | Michael Schumacher | F2003-GA |
| 6 | 2004 FIA F1 Season | Ferrari | Michael Schumacher | F2004 |
| 7 | 2007 FIA F1 Season | Ferrari | Kimi Raikkonen | F2007 |
| 8 | 2008 FIA F1 Season | Ferrari | N/A | F2008 |
| 9 | 2014 FIA F1 Season | Mercedes | Lewis Hamilton | F1 W05 Hybrid |
| 10 | 2015 FIA F1 Season | Mercedes | Lewis Hamilton | F1 W06 Hybrid |
| 11 | 2016 FIA F1 Season | Mercedes | Nico Rosberg | F1 W07 Hybrid |
| 12 | 2017 FIA F1 Season | Mercedes | Lewis Hamilton | F1 W08 EQ Power+ |
| 13 | 2018 FIA F1 Season | Mercedes | Lewis Hamilton | F1 W09 EQ Power+ |
| 14 | 2019 FIA F1 Season | Mercedes | Lewis Hamilton | F1 W10 EQ Power+ |
Adrian Newey F1

 World Championships
| NO. | SEASON | CONSTRUCTORS' CHAMPION | DRIVERS' CHAMPION | CAR |
| --- | --- | --- | --- | --- |
| 1 | 1992 FIA Formula One season | Williams | Nigel Mansell | FW14B |
| 2 | 1993 FIA Formula One season | Williams | Alain Prost | FW15C |
| 3 | 1994 FIA Formula One season | Williams | — | FW16 |
| 4 | 1996 FIA Formula One season | Williams | Damon Hill | FW18 |
| 5 | 1997 FIA Formula One season | Williams | Jacques Villeneuve | FW19 |
| 6 | 1998 FIA Formula One season | McLaren | Mika Häkkinen | MP4/13 |
| 7 | 1999 FIA Formula One season | — | Mika Häkkinen | MP4/14 |
| 8 | 2010 FIA Formula One season | Red Bull Racing | Sebastian Vettel | RB6 |
| 9 | 2011 FIA Formula One season | Red Bull Racing | Sebastian Vettel | RB7 |
| 10 | 2012 FIA Formula One season | Red Bull Racing | Sebastian Vettel | RB8 |
| 11 | 2013 FIA Formula One season | Red Bull Racing | Sebastian Vettel | RB9 |
| 12 | 2021 FIA Formula One season | — | Max Verstappen | RB16B |
| 13 | 2022 FIA Formula One season | Red Bull Racing | Max Verstappen | RB18 |