Bahrain GP: Team Quotes after Qualifying
Compiled by Mark Cipolloni
Red Bull Honda
Max Verstappen
"I'm very happy to be on pole, it hasn't been the easiest weekend so far as we've been struggling to find the right balance and I've been trying to find my rhythm. Overall, it was quite a good qualifying, we recovered well with the performance. It's great for the whole Team to have a one-two start tomorrow, and to have Checo up there as well is really promising. A lot of things can happen during a race as we all know, but I'm looking forward to seeing what we can do out there on track as a Team."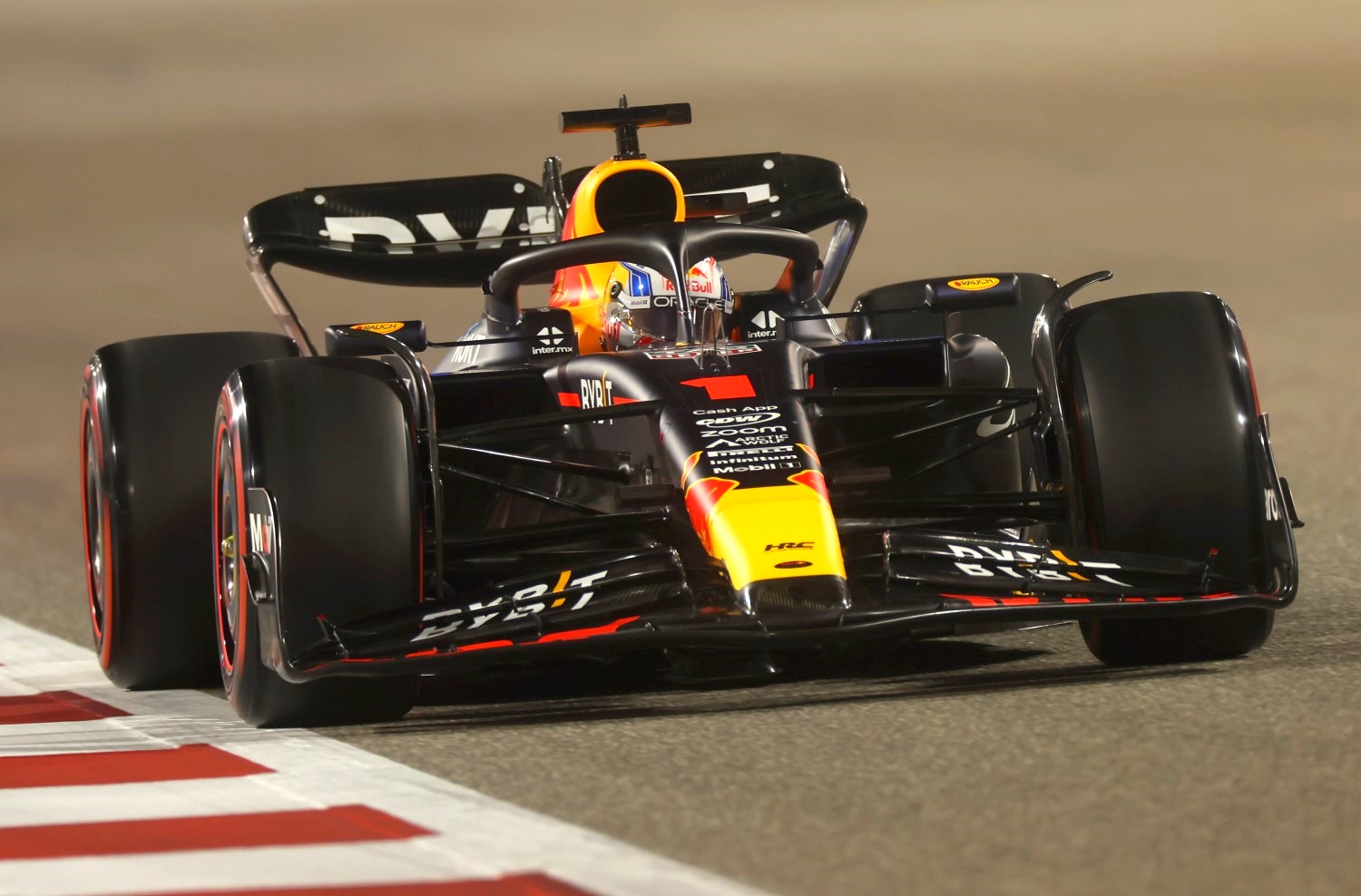 Sergio Perez
"We made some compromises in qualifying for tomorrow's race and hopefully that will pay off so we can have a very strong race car.
"When you miss pole position by a tenth of a second you always think there is a bit more you could have given, that is only a braking zone or something. It was really close out there today, look at the competition from Q2 and Q3, if you didn't get a perfect lap then you were P5. We made some compromises in qualifying for tomorrow's race and hopefully that will pay off so we can have a very strong race car. I am more comfortable with the car; the rear end of this car is a bit more planted, so I am able to work with it a little better so that's a positive for me. I think Ferrari will be in the mix for the race, along with Aston Martin and Mercedes. We hadn't seen this kind of pace from Ferrari until today, so I think they have been hiding quite a bit. If Charles was to do his final run, he would have been in with a shot for pole position. I think managing the tire degradation will be crucial tomorrow and it will be really important for us to concentrate on our own race."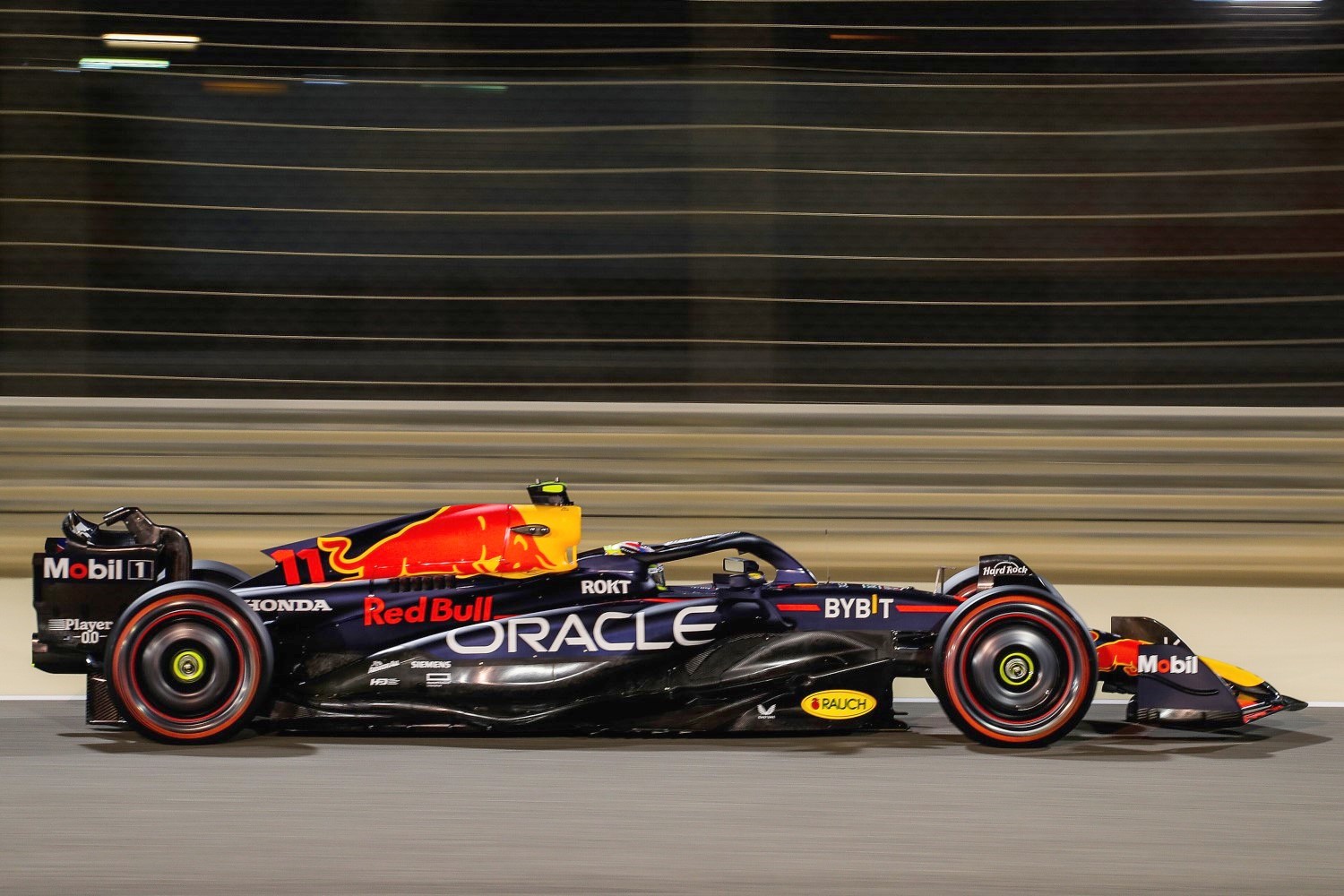 Christian Horner, Team Principal
"To lock out the front row is the best possible start for tomorrow's race.
"Great start to the season in what turned out to be a very close qualifying. Both drivers managed to navigate their way into Q3 with the two sets of the softer tires available. To lock out the front row is the best possible start for tomorrow's race, but, the points are on Sunday, and as we know from last year, it's important to finish. As I say though, it's a great start from the drivers and the Team, but plenty of work still to do as we look to convert these excellent grid positions into points tomorrow."
Ferrari
Charles Leclerc #16
"A positive qualifying. We were in the fight for pole, which we didn't expect coming into the weekend. Several teams seem to be quite close, which makes things more exciting for drivers and fans, and I think it's good for the sport. In terms of race pace, we could find ourselves a bit on the back foot, as our competitors looked very strong in that area during free practice. We will give everything tomorrow and, with an extra set of fresh Soft tires, hopefully we will have a good fight."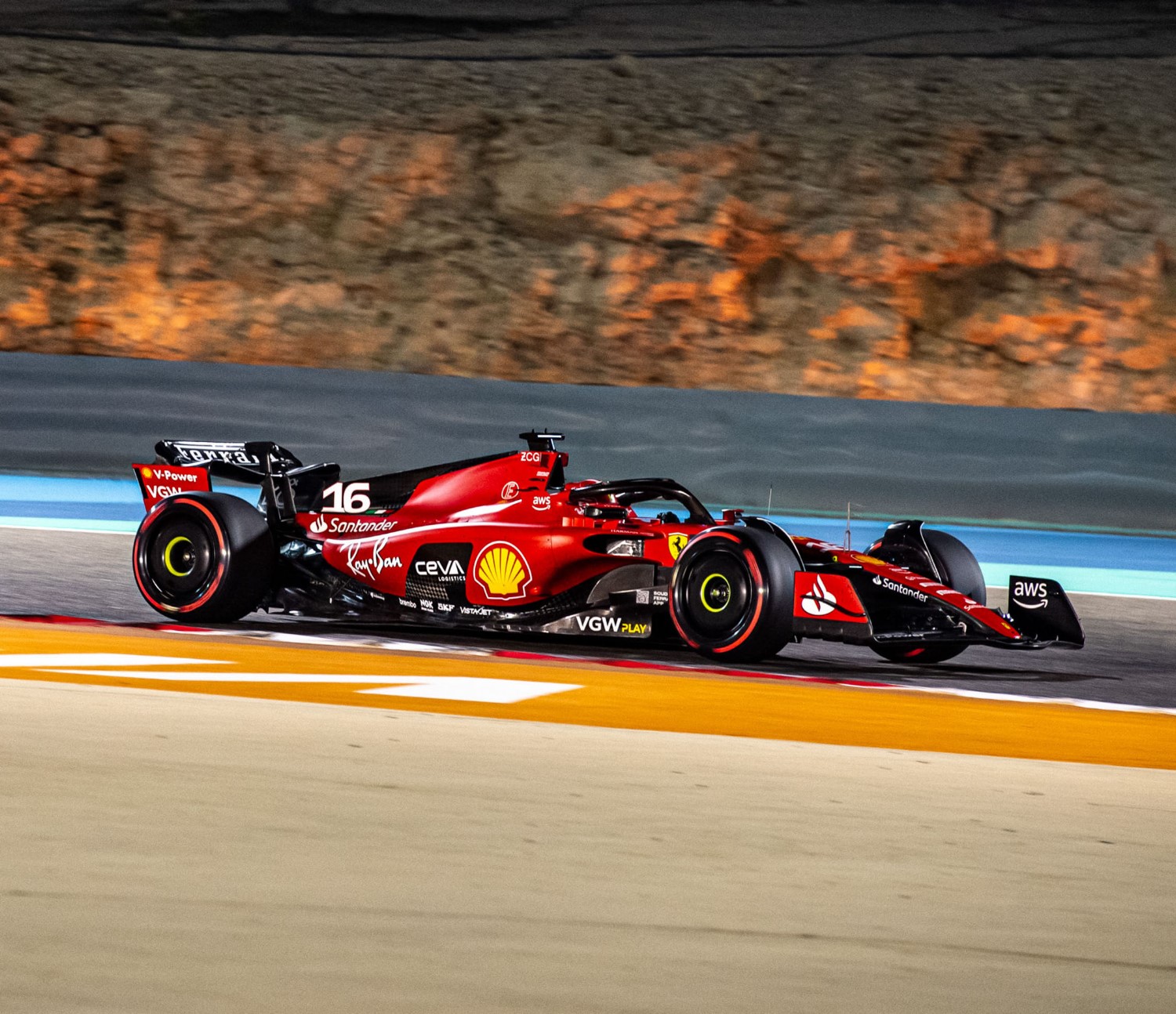 Carlos Sainz #55
"Today we made a step forward as a team. It's been a difficult build-up to qualifying for me, not having had a clean day yesterday, but we reacted well today. I lost a bit in sector 2 in a couple of twitchy corners, but apart from that the feeling overall was better.
Now we're looking forward to tomorrow. We'll fight until the very last lap and try to bring home a good result to get the season going."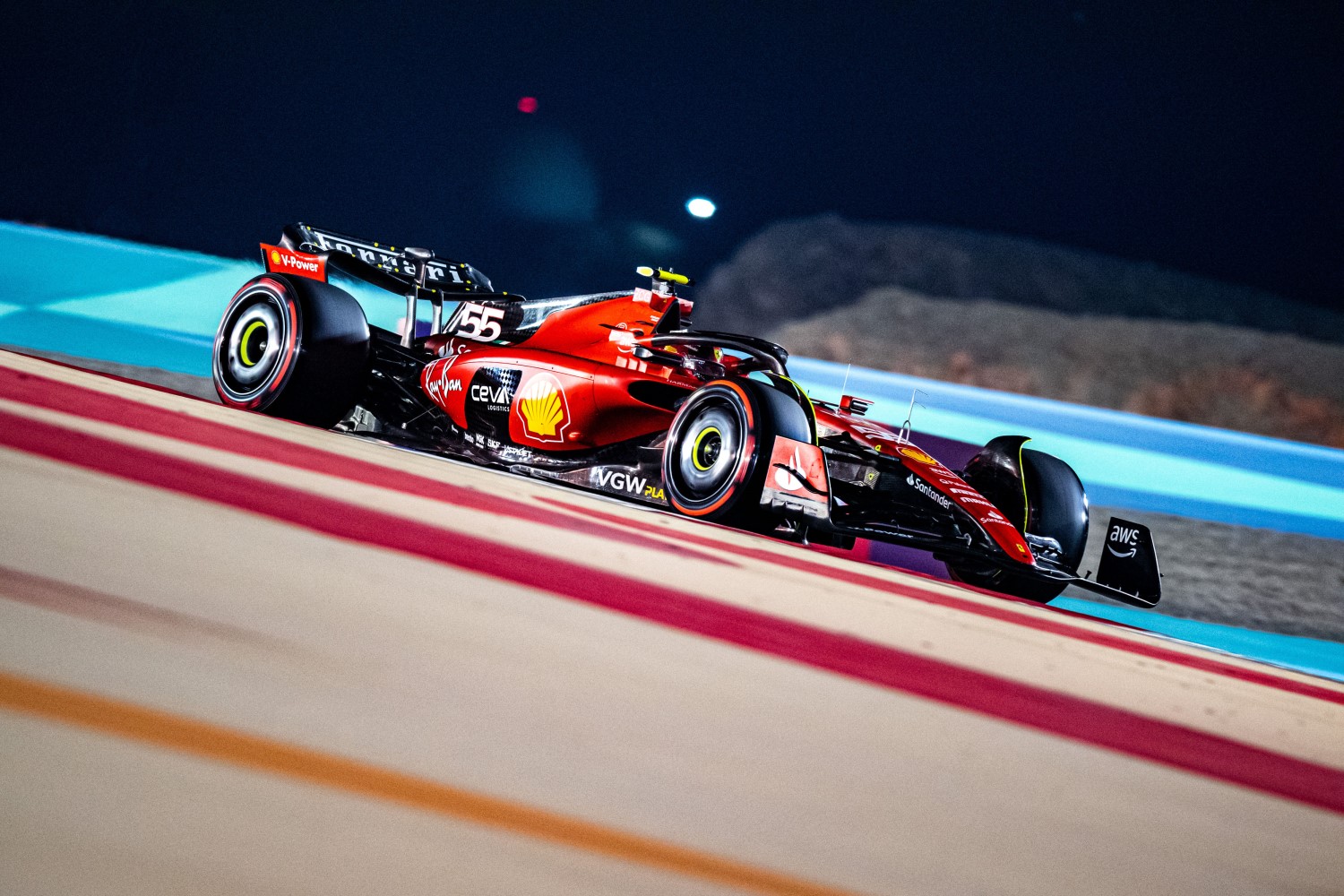 Frédéric Vasseur, Team Principal
"It's always difficult to have a clear picture going into the very first qualifying of the season, as you come here not knowing where the others are, but in the end we got a good result today. We were P1 in both Q1 and Q2 so it was looking good for the fight for pole, but then we decided with Charles to save one set of new tires for tomorrow's race, whereas with Carlos we used another new set since it was such a tight qualifying and a new tire made the difference. Starting from the second row is actually a positive result considering that we will have the only driver with an extra set of new Soft tires, so I am more than happy with this first qualifying. For tomorrow, when the points are scored, we need to put ever
Aston Martin
Fernando Alonso
"The whole weekend has been very good for us so far and we are very happy to be starting inside the top five for the first race tomorrow. Last year the team found itself out of Q1 and now we are lining up fifth on the grid. Everyone in the team has done an amazing job and this is a strong baseline to build upon as we start the season. We shall see what tomorrow brings, but we have been competitive in all the sessions and we are starting close to the podium positions. If there is an opportunity there for the taking, then we will look to capitalize on it."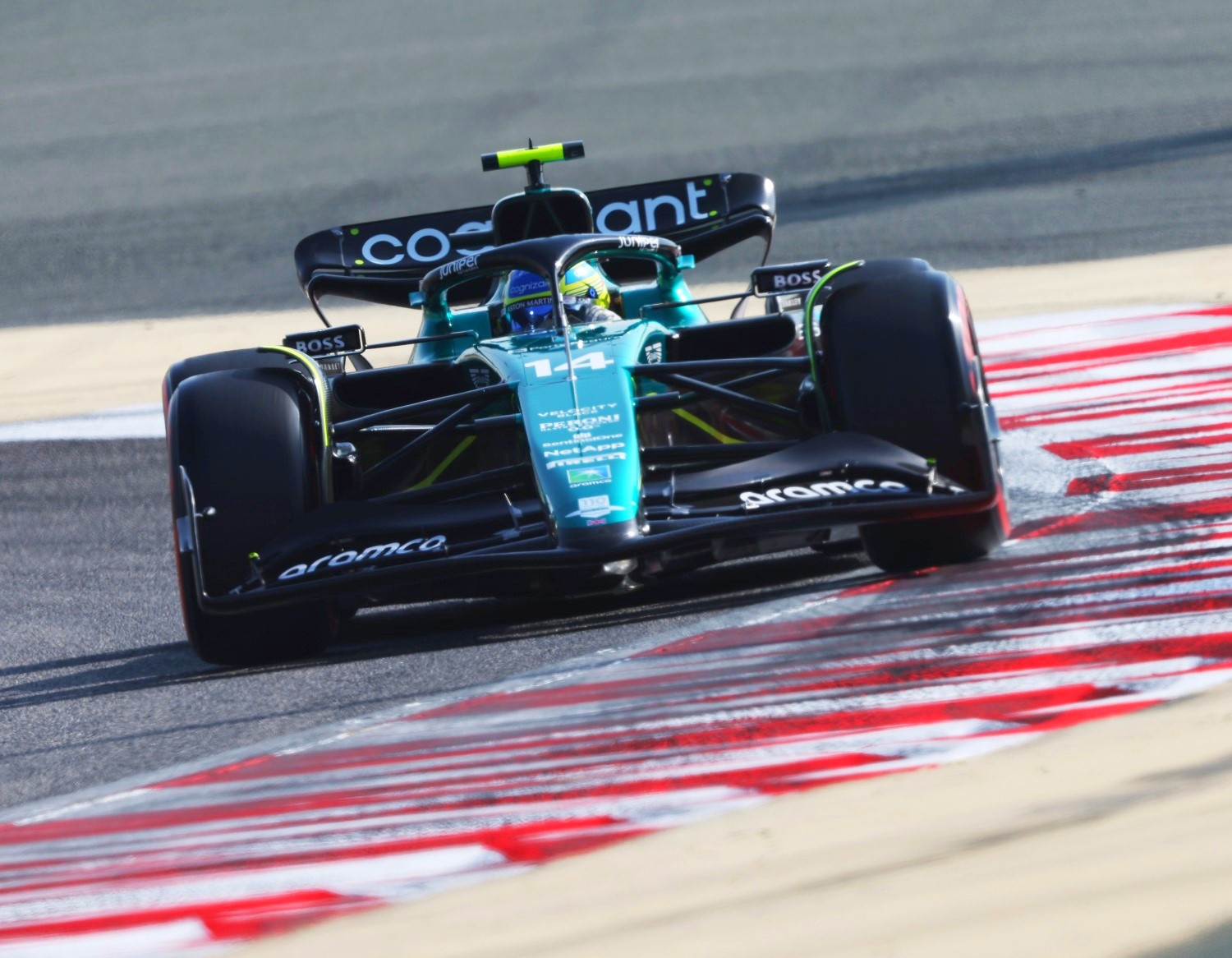 Lance Stroll
"I am really happy with today's result. It shows the progress we have made as a team over the winter and that our hard work is paying off. From eighth we can race well and hopefully bring home some points tomorrow. I have spent the practice sessions doing my best to learn about the car, get up to speed, and find a rhythm as we built up to qualifying. I am really pleased with the performance I put in today and feeling grateful to be here just two weeks after my accident. I cannot wait to go racing tomorrow."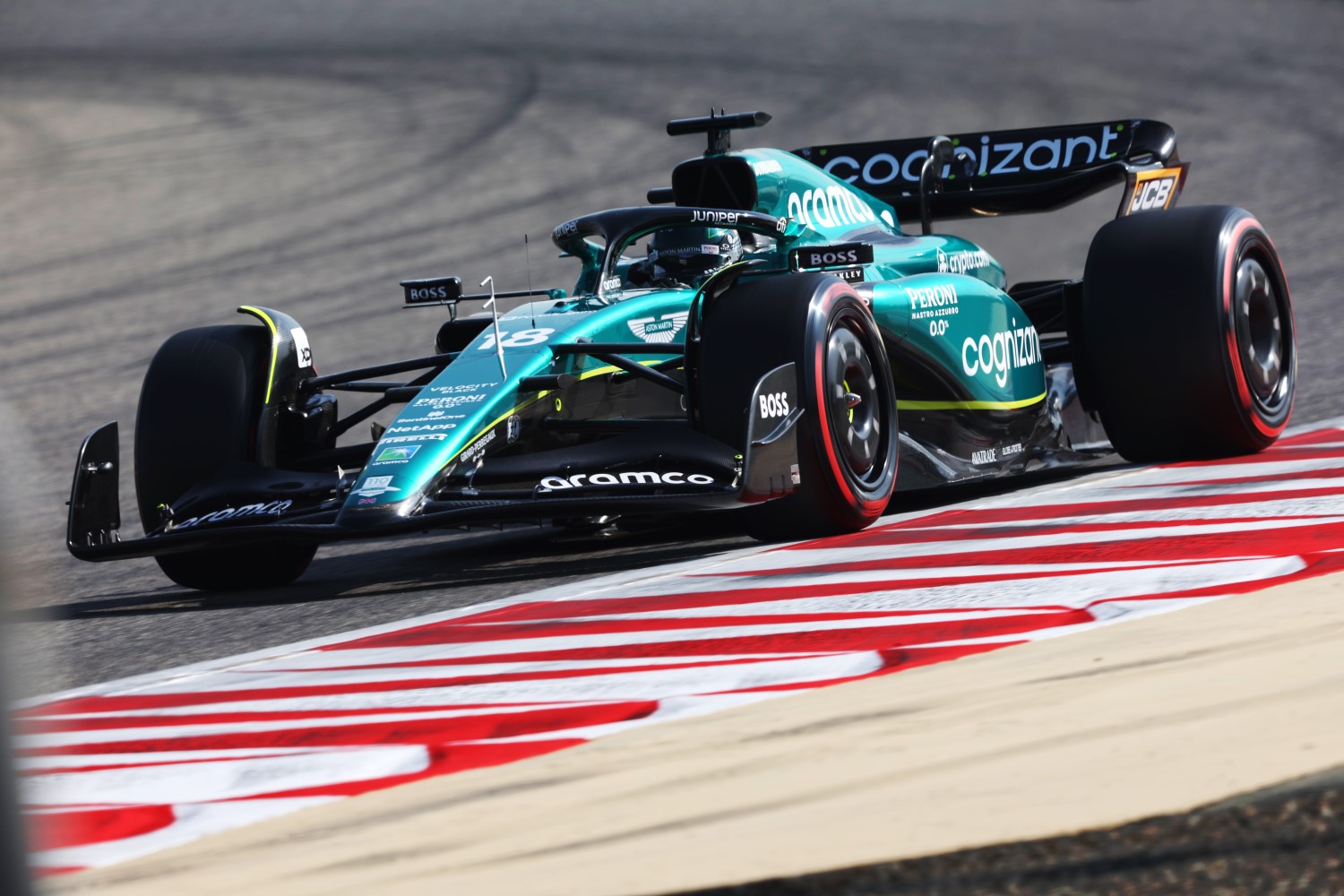 Mike Krack, Team Principal
"To get both cars through to Q3 in fifth and eighth is an excellent outcome from the first qualifying session of the year. I must say a big well done to the whole team – back at base and here at the track – for their constant hard work to get us to this point. The goal has been to take a step forward and our performance across today indicates we have done just that. We can race well from those grid positions and target scoring points with both cars. Huge credit to Lance for his performance today, especially given his situation, and having missed all of winter testing. His determination to get back in the car has been very impressive and he has done a super job to qualify in eighth. Fernando, too, delivered a strong performance tonight, with clean and tidy laps to take fifth, building on the speed we have shown during practice. Tomorrow is what really counts, though, and we will work hard to convert these positions into points."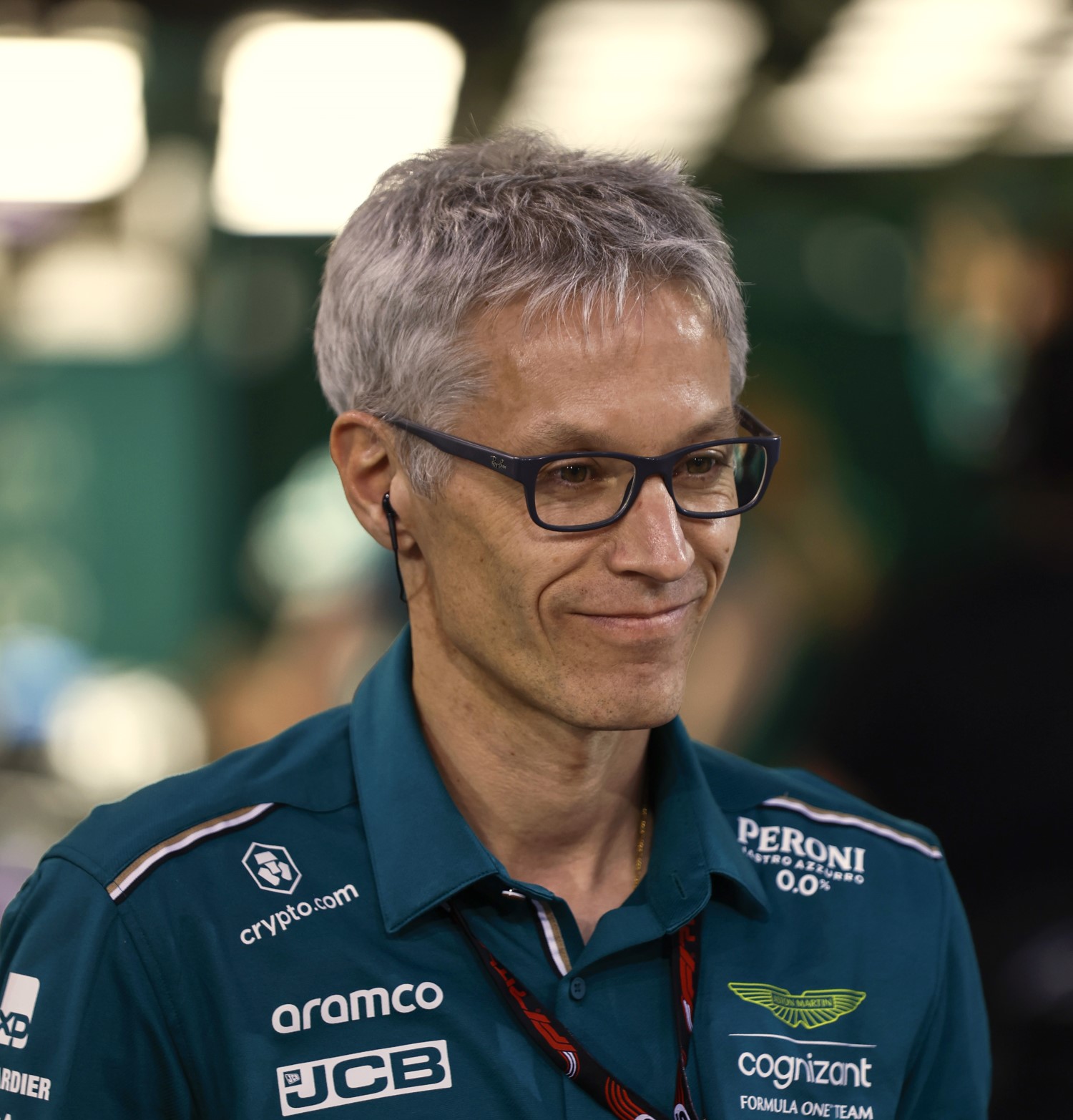 Mercedes
George Russell
Today was a lot better than we expected, particularly after yesterday. We had a tough Friday; we expected to add a little bit of performance overnight, but we exceeded expectations. The changes we made we thought we might find a tenth, but we found close to five or six tenths, so we need to fully understand why that was. It's positive news but after FP3, we just focused on maximising performance. The car is feeling nice to drive so we are in a much better starting place than we were with the W13. We can now focus on adding global performance rather than problem solving. Tomorrow, we are in a good place to fight for third. Qualifying three tenths behind Ferrari when they have probably been the fastest car on single lap pace is positive. Fernando is probably more of a dark horse than Ferrari.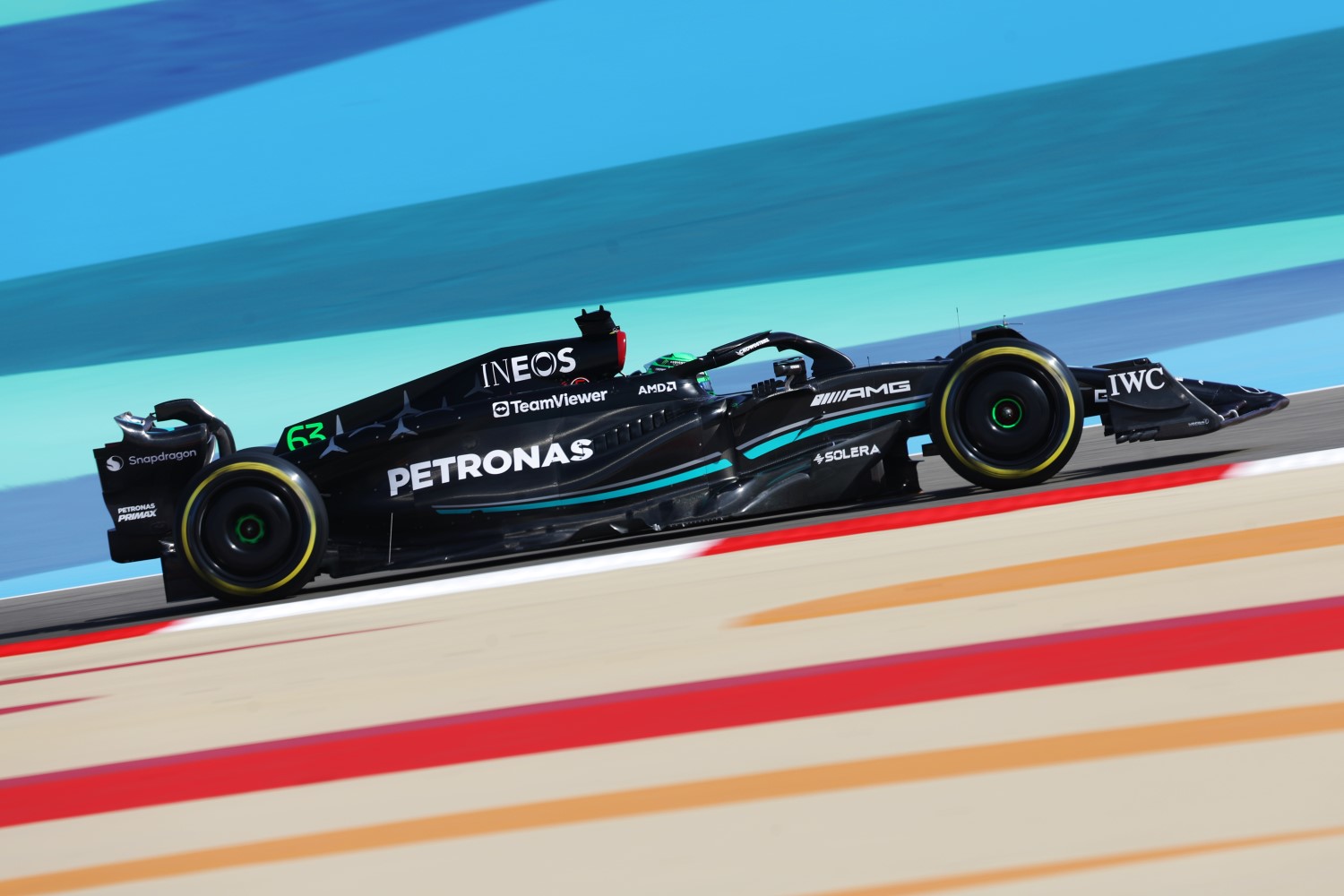 Lewis Hamilton
I thought today may be worse than it ended up being. We did some great work overnight and the car felt much better in FP3. Overall, Qualifying was OK. I thought we might struggle to get into Q3 yesterday, but we didn't. We were in a fight. We don't know if we have the same race pace that we showed last year but I'm hoping we can be in the fight amongst the group behind Red Bull. It's really all going to depend on what our long-run pace is like. I am genuinely happy for Aston Martin. It's amazing to see their progress and the steps that they have taken. I am happy for Fernando as he's been here way longer than me so it's good to have him back in the mix! I'm sure we will have some good races.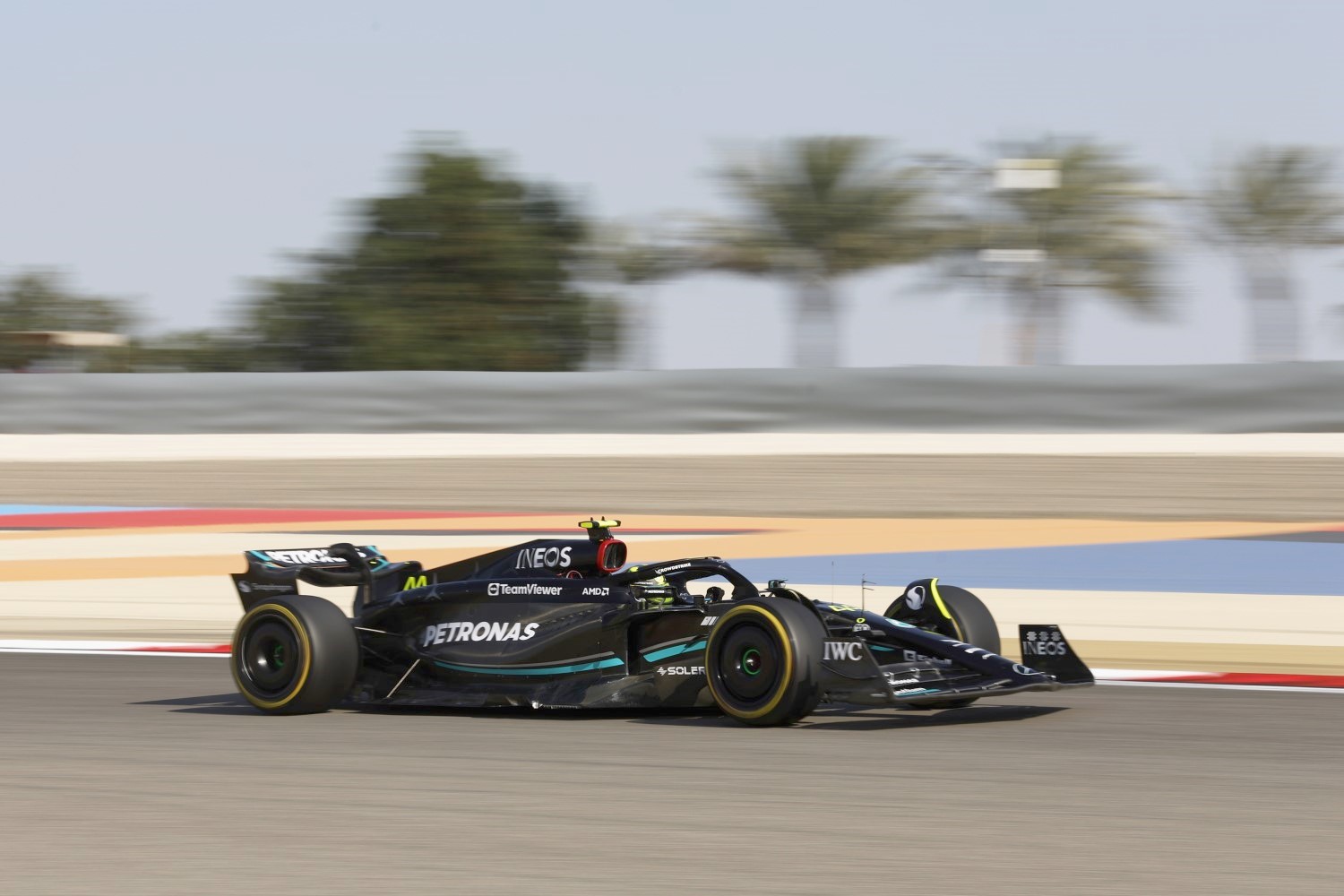 Toto Wolff, Team Principal & CEO
The gap to the very front isn't ridiculous considering we only ran one new soft tyre at the end of Q3. Nevertheless, it's not where we want to be and not what we had aimed for over the winter. We know what the gap is and what we need to find, or more, to win. Neither driver had a clean lap in the final run. There was probably another tenth-and-a-half still in there but it likely wouldn't have changed much. We maybe could have overtaken Alonso with both cars, but this is where we are. We are super critical of ourselves and what we need to achieve. There is no such thing as a sacred cow in our team, and we look at everything. The whole Team thinks like that, so we just need to get our heads together and work out the next steps from here. But first we race tomorrow – and we will be giving it everything we've got to move forward up the field.
Andrew Shovlin, Trackside Engineering Director
Clearly, we're disappointed to be so far off pole, but we looked much further off yesterday. It's encouraging that the car responded to the overnight changes, and we've managed to improve a few of the issues like the high-speed cornering. Through the morning session the car was behaving quite predictably given the hotter conditions. There was a bit of fine-tuning going into qualifying and early on, it looked like we were in a pretty good place. As the sessions went on the others seemed to be finding a bit more pace. We also only had one set of tyres for the final part of Qualifying so that added up to leaving us with a gap that's bigger than we'd like but one that we'll be working hard to close down. Our straight-line speed looks strong, and our degradation seems to be in a reasonable place; the Red Bulls are out of reach from what we have seen but it would be good if we can get into a race with the Ferrari and Aston Martins.
Haas
Kevin Magnussen:
"We got traffic in the final corner on the second run. It was so close – the whole field was bunched up – so if we lose a little bit, it's game over. It's a little bit unfortunate but the race is tomorrow, and we'll try to do better there. There's still stuff to work on, so we'll see how we go in the race."
Nico Hulkenberg:
"It wasn't perfect in Q3 unfortunately, but I don't think I'm going to let that ruin my day and my mood. I think it was pretty decent – I was pretty happy how I was able to produce and deliver the laps. I think we saw already yesterday how over one lap we're in a decent spot and quite competitive, but the real test will come tomorrow. The big emphasis and focus is there, I expect a really tough battle and race but I'm excited and looking forward to it."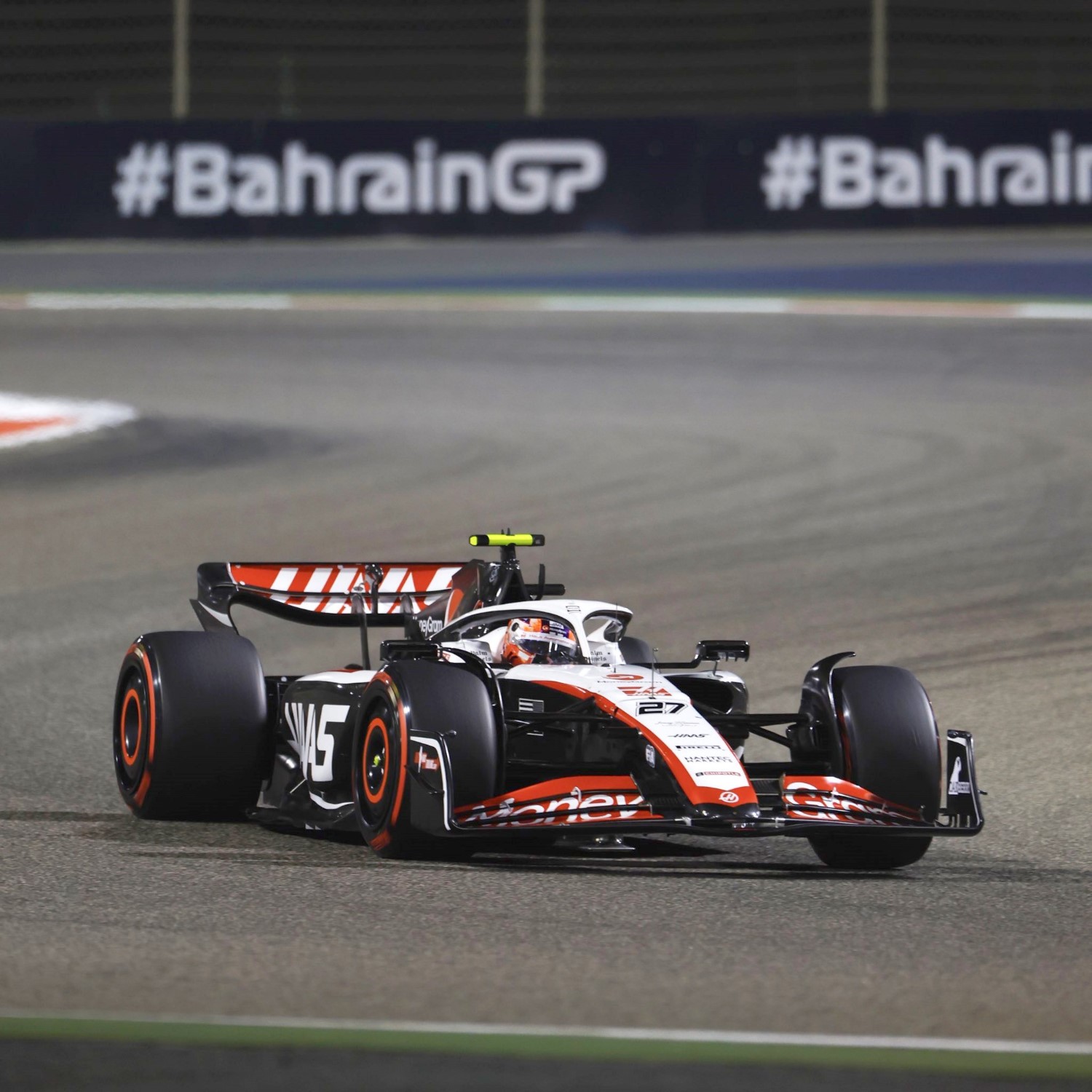 Guenther Steiner, Team Principal:
"It was a pretty good day for us today. I think we now know what we can do this year and I think Nico did a fantastic job on his comeback. We had two down points, Kevin going out Q1. Today was not his day but he knows what he can do and he's upbeat about what the car is doing, so tomorrow is another day for him to score points. With Nico in Q3, we didn't end up where we wanted to but P10 is very good for us. The whole team did a fantastic job and all the work that was put in last year and over winter to make and develop this car has come to fruition, so well done to everybody."
AlphaTauri
Yuki Tsunoda
"We didn't expect to get into Q2, but getting through was very positive for myself and the team. Of course, I was frustrated we didn't have new tires for Q2, but we knew that was the plan from the beginning. We haven't tested the long-runs in these conditions, but we'll dig through the data extensively tonight to be able to build the strongest possible car going into tomorrow, especially in terms of finding grip. At the same time, I am happy with my performance today, but ultimately tomorrow is when it counts. We are aiming for points, and we know it won't be the easiest race from what we have learned from testing last week, but anything can happen."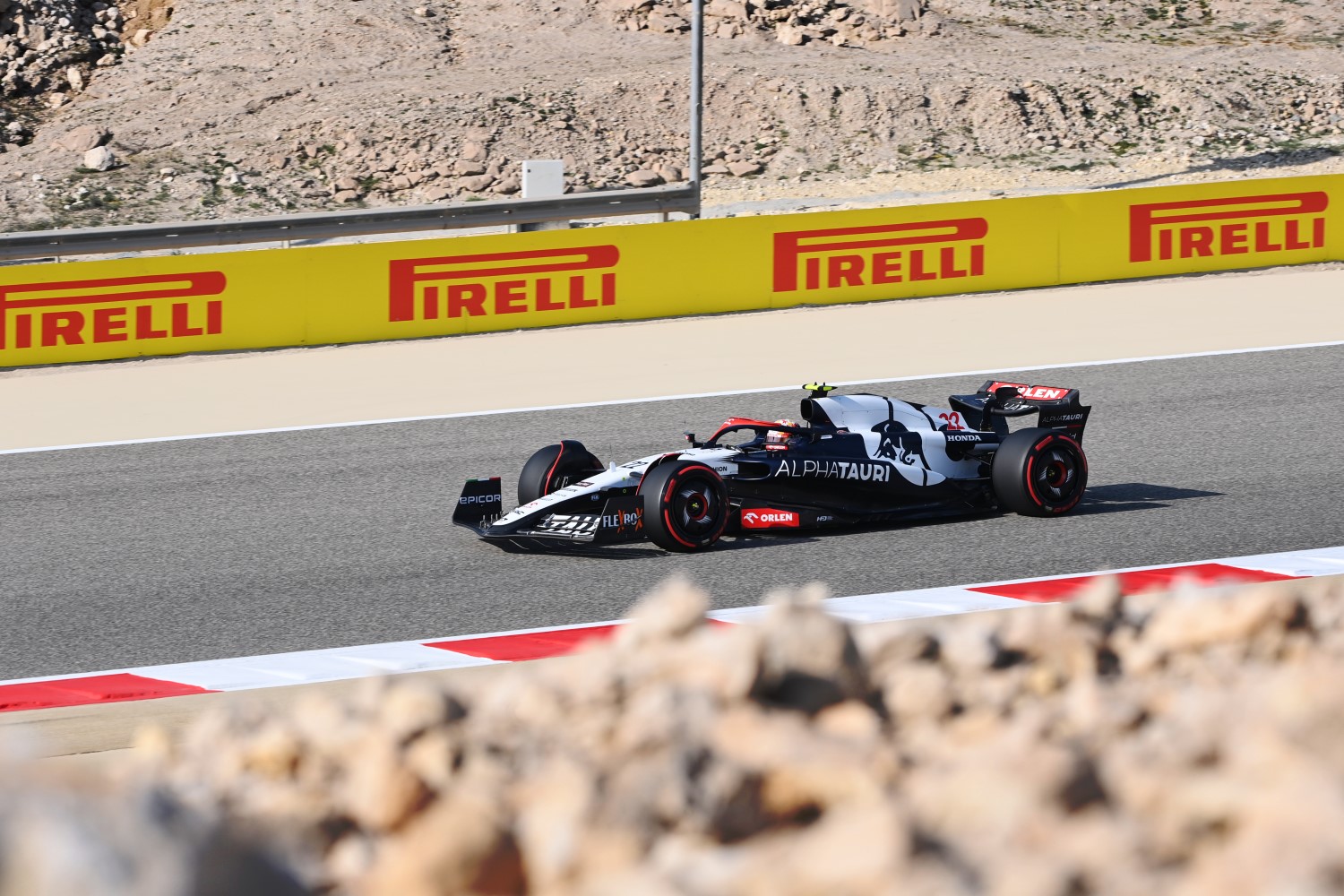 Nyck de Vries
"We would've liked to qualify higher today, but I didn't have the tires in the correct window. The final lap in Q1 was crucial, but unfortunately, I lost the rear. Our long-run performance has been looking more promising than our short-run pace, so that should provide for more performance tomorrow. The midfield is tight and competitive, so we need to make sure we gain some positions. It will be challenge, but we have tonight to evaluate our data."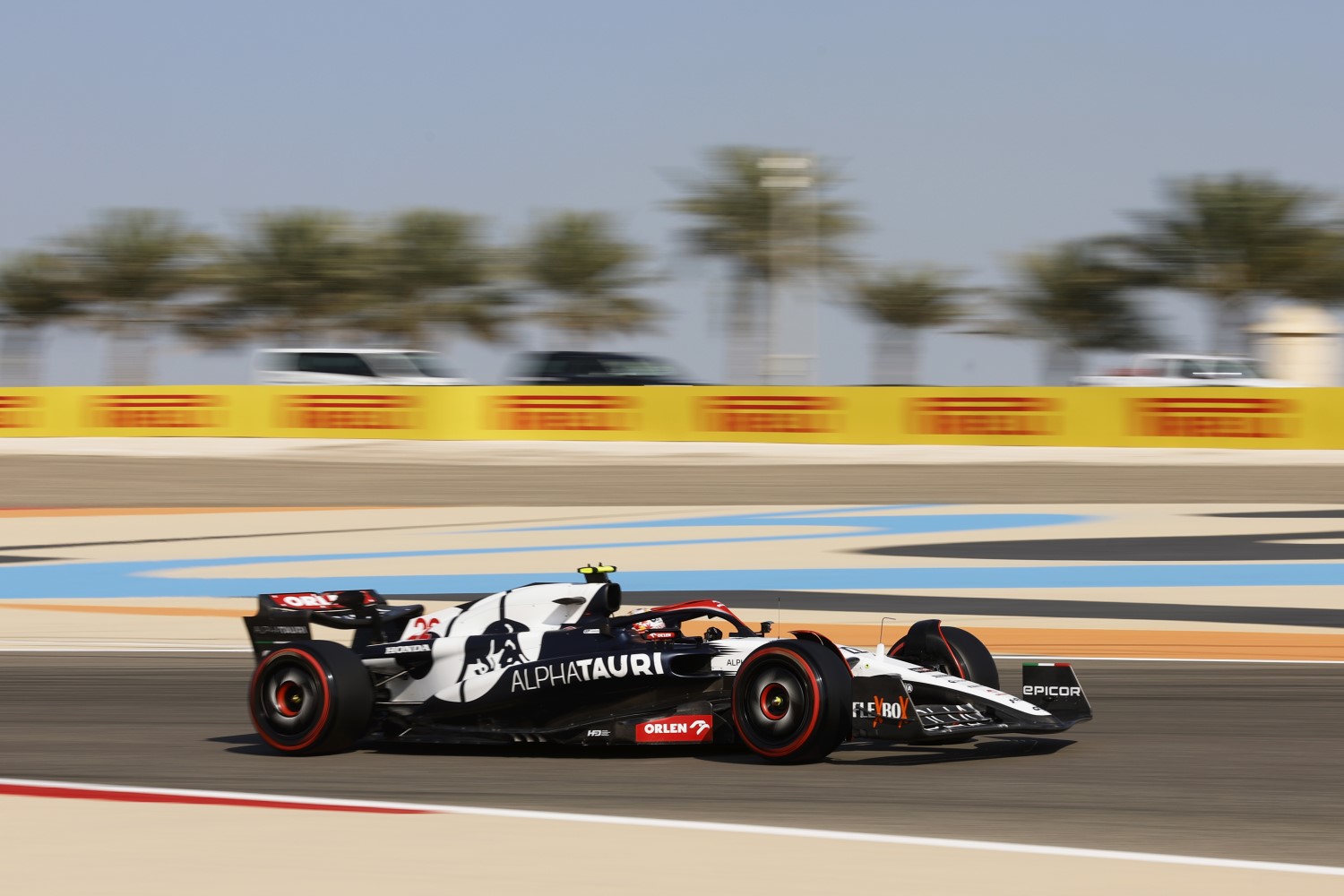 Jody Egginton (Technical Director)
"We had a clear picture of what the primary limitations of the car were on Friday night, and it's fair to say that the changes made overnight improved the balance of the car in FP3 & qualifying. This is promising, but there is still much to do to get the car to where we want it. Yuki has delivered a good performance, extracting pretty much everything from the car, whilst Nyck has also put on a solid first qualifying. He's made good progress, and more importantly, provided excellent feedback on what the car is doing and what he needs from it. As you would expect, we are not satisfied with the performance shown by the AT04 so far, but tomorrow's race is another key milestone, and aero developments will be coming through in the next events."
Alfa Romeo
Valtteri Bottas
"It was a straightforward qualifying session for us, and starting from P12 we will be definitely aiming for a place in the points. I'm quite happy about the laps I delivered and it's good to see how Zhou was able to push me as well: we were just a bit short of Q3, but the midfield is really close and everything can still happen. From what we have seen in testing, we are not bad in race trim, and it will be interesting to see how tire degradation will affect different cars: it's quite difficult to predict how the race will shape up, but we're going to give it our best shot."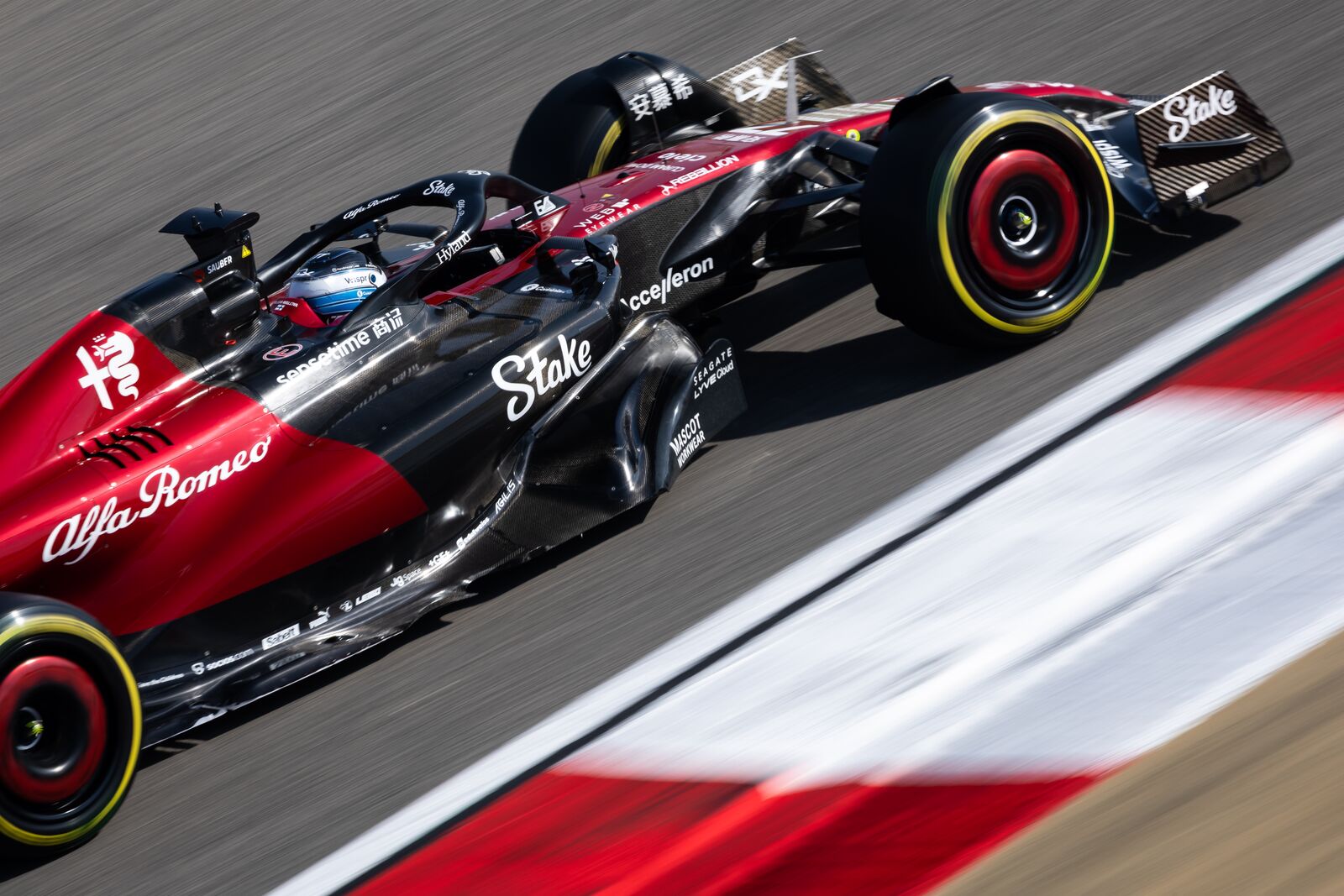 Zhou Guanyu
"Even from outside of the top ten, I feel we have the potential to gain a few positions during tomorrow's race: last year we were able to climb up the field, and I see no reason why we can't repeat what we have done before. It will be a tight fight, once again, and points are definitely the target. Looking at our performance from practice, we are in the mix for the top ten and it will often be a case of who can put everything together on the day: we went really close to it today, but ultimately fell a bit short. Still, there's everything to play for tomorrow and I'm confident we can do a good job."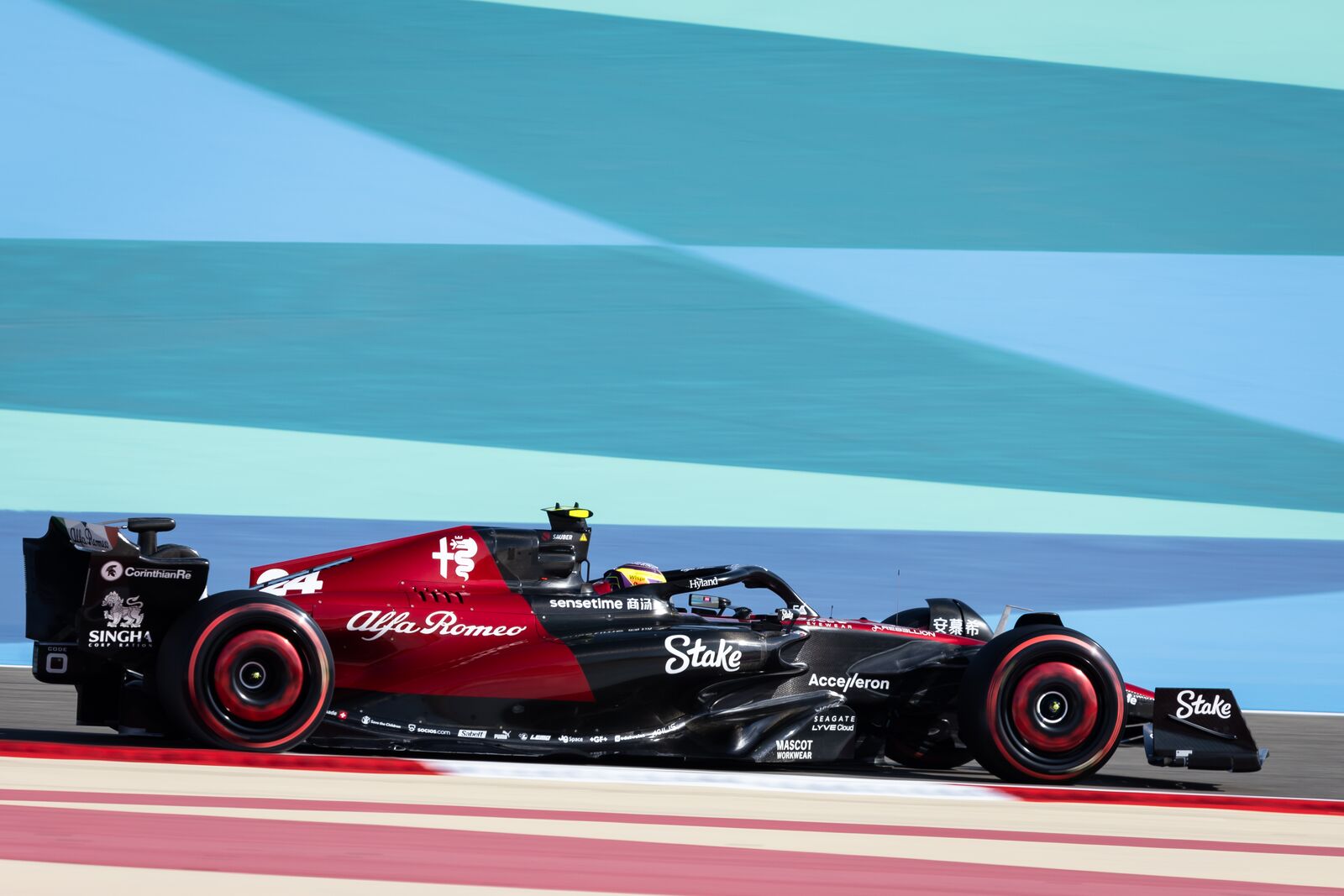 Alessandro Alunni Bravi, Team Representative
|"Today's result is a good first step and a platform on which we can build on to score points tomorrow. We can be happy about the way our team executed qualifying today: both drivers did well and the whole crew, here and in Hinwil, stood up to the task. We expected the midfield to be an incredibly tight affair, and tonight's result confirms just how close the battle will be. There are minimal gaps between all the cars around us and a single tenth can make the difference between quite a few positions: even though we missed out on Q3, we are still in the mix for the points. Our focus shifts to Sunday now: we need to prepare our best race plan, making sure we find a way to make the most of the good long-run pace we showed in testing and practice. I am confident we can have a good showing tomorrow and deliver a good result to the team back at home."
Williams
Dave Robson, Head of Vehicle Performance:
A frustrating result this evening but one that shows good promise.
Logan was extremely unlucky not to get into Q2 having set the same lap time as Norris. Whilst Alex progressed to Q2 and was in a great position to set a good lap time, he had to abort his flying lap when an adjuster on his front wing failed, causing the flap to drop. Having completed so much running last week without an issue, it is frustrating to have it today in such an important session.
We can take a lot of positives from today as we look to translate the performance into a solid and forward-looking race plan. Both drivers know how to compile a strong race stint at this circuit, and everyone in Bahrain and in Grove are looking forward to helping them make good progress.
Alex Albon
We had some front wing damage in Qualifying, and we lost one of the flaps, so we didn't complete a lap in Q2. It's disappointing as, looking at the times in Q2, I really believe we could have made it to Q3. I'm a bit disappointed after being P9 in Q1 and I feel like we deserved more than where we qualified but I think if you look at where we were this time last year and where we are at this year, apart from Aston Martin, we're the team that has made the biggest step forward. I'm really proud of everyone at the team and at the factory and things are going in the right direction. We really do come alive when the track becomes cold and I would say our race pace is stronger than our qualifying pace, so let's see what happens tomorrow.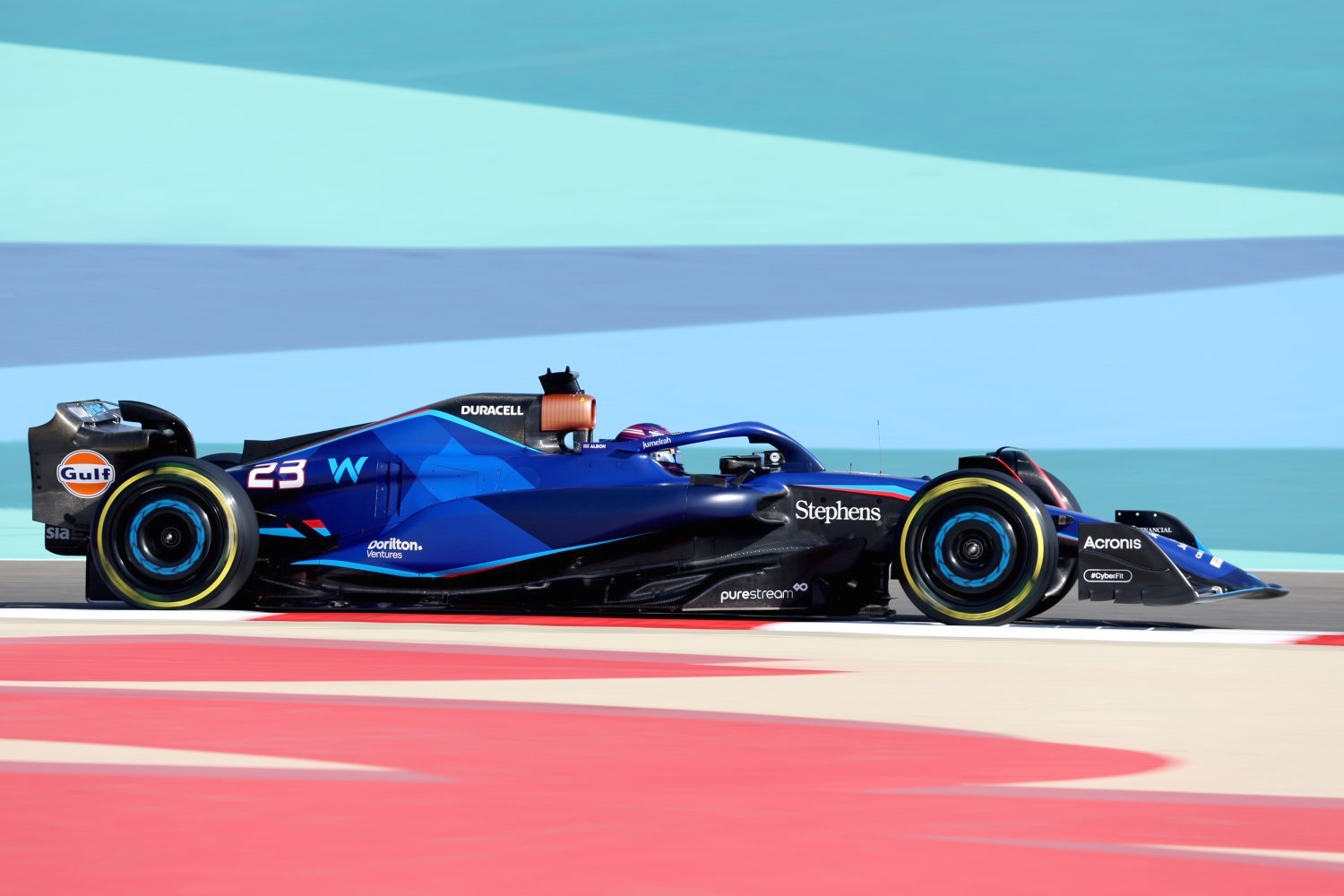 Logan Sargeant
It's a dream come true to go out and qualify in Formula 1. We had good pace today and the team deserved to have both cars in Q2. A slight mistake in Sector 1 cost me as I struggled to find my brake point with the change of wind at Turn 1. However, we've laid a good foundation for ourselves to build off going forward. I think we had the car in a great window this evening. In terms of balance it was right where I wanted it, I just needed to put it together slightly better. It's going to be a pretty special feeling when the lights go out tomorrow. I'll try to get off the line clean, have a good first lap and build from there.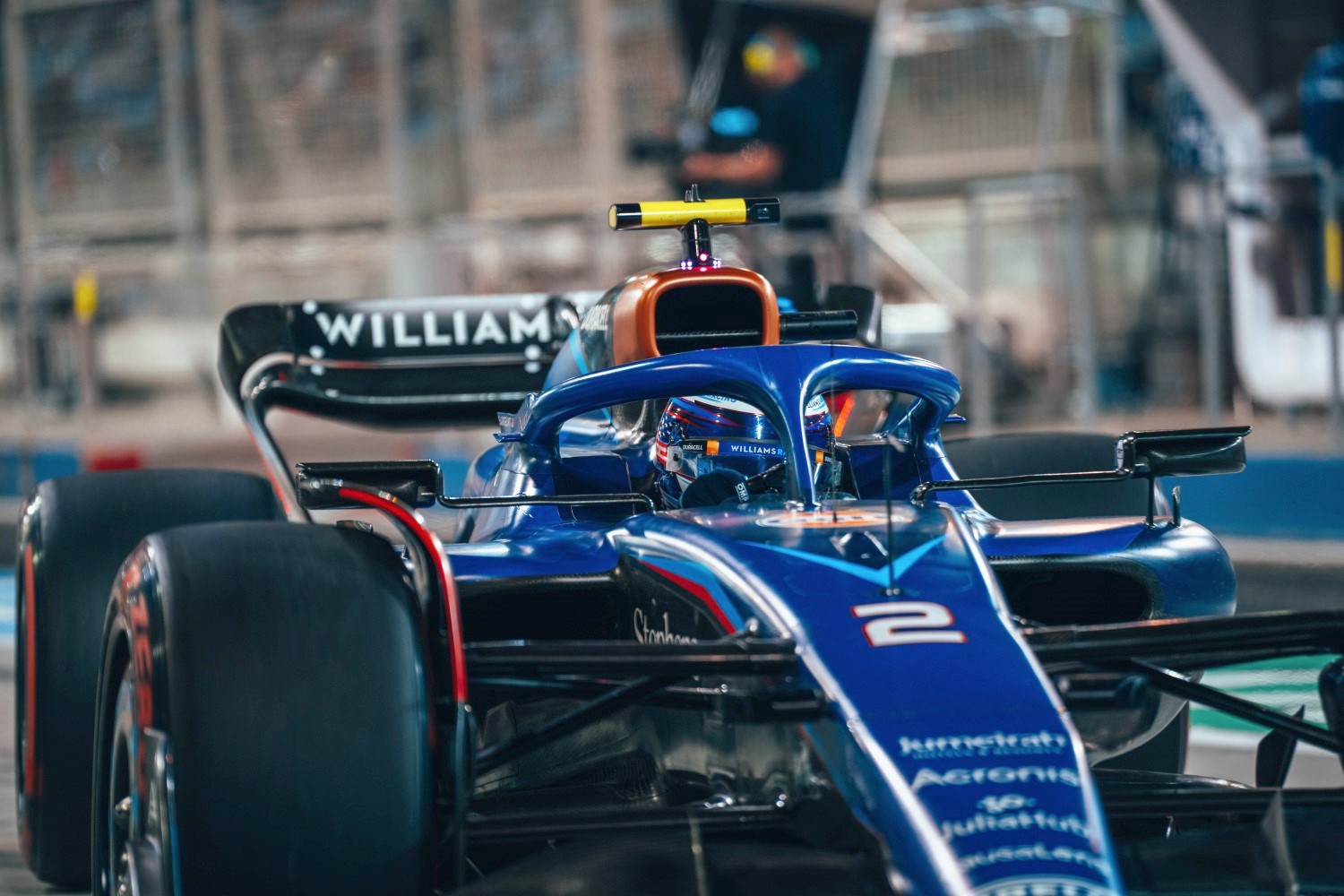 Pirelli Tires
The Bahrain Grand Prix should be a two-stop race, as was the case in previous years. On paper, the fastest strategy is to start on soft and then move onto the P Zero White hard C1. Depending on which tires each driver has available, there's then the option to fit either another soft or another hard for the run to the flag. Finishing on the soft is theoretically a bit faster overall.
For those wanting to use the P Zero Yellow medium C2, a soft-medium-soft or soft-hard-medium run plan is another possibility; but these options are slower. The fierce abrasion of the Sakhir asphalt makes a one-stopper extremely difficult due to the high levels of degradation.
Mario Isola, Head of Motorsport
"As we fully expected, the majority of teams used the soft tire in FP3 to prepare for qualifying, Red Bull was the only team to use the hard as well, without compromising the availability of this compound for the race – as each driver has two sets available. The new hard is sure to be a key to the race tomorrow. Qualifying was run entirely on the soft, given the performance gaps between the compounds, with Verstappen beating last year's pole time from Charles Leclerc. The fact that this year's pole was around eight-tenths faster, in similar conditions, underlines the increased performance of the 2023 car-tire package."