IndyCar: Sunday Morning Report from St Petersburg
It is race day in St Petersburg, Florida.  The NTT INDYCAR Series drivers love having the first race in this vibrant city that embraces the fans and teams.  The weather will be the same today as the last two days, sunny and around 80 degrees.
One of the topics that the drivers have been talking about is that the alternative tire will degrade quickly during the 100-lap race, making the strategy of a two or three stop race important.
The other thing to note is some drivers are having brake issues.  Today's polesitter, Andretti Autosport's Romain Grosjean, commented yesterday regarding this.
"A lot of people had issues on the brakes. You could see a lot of guys suffering. Even qualifying, two guys went off at the last corner. The wind has also  been playing a role."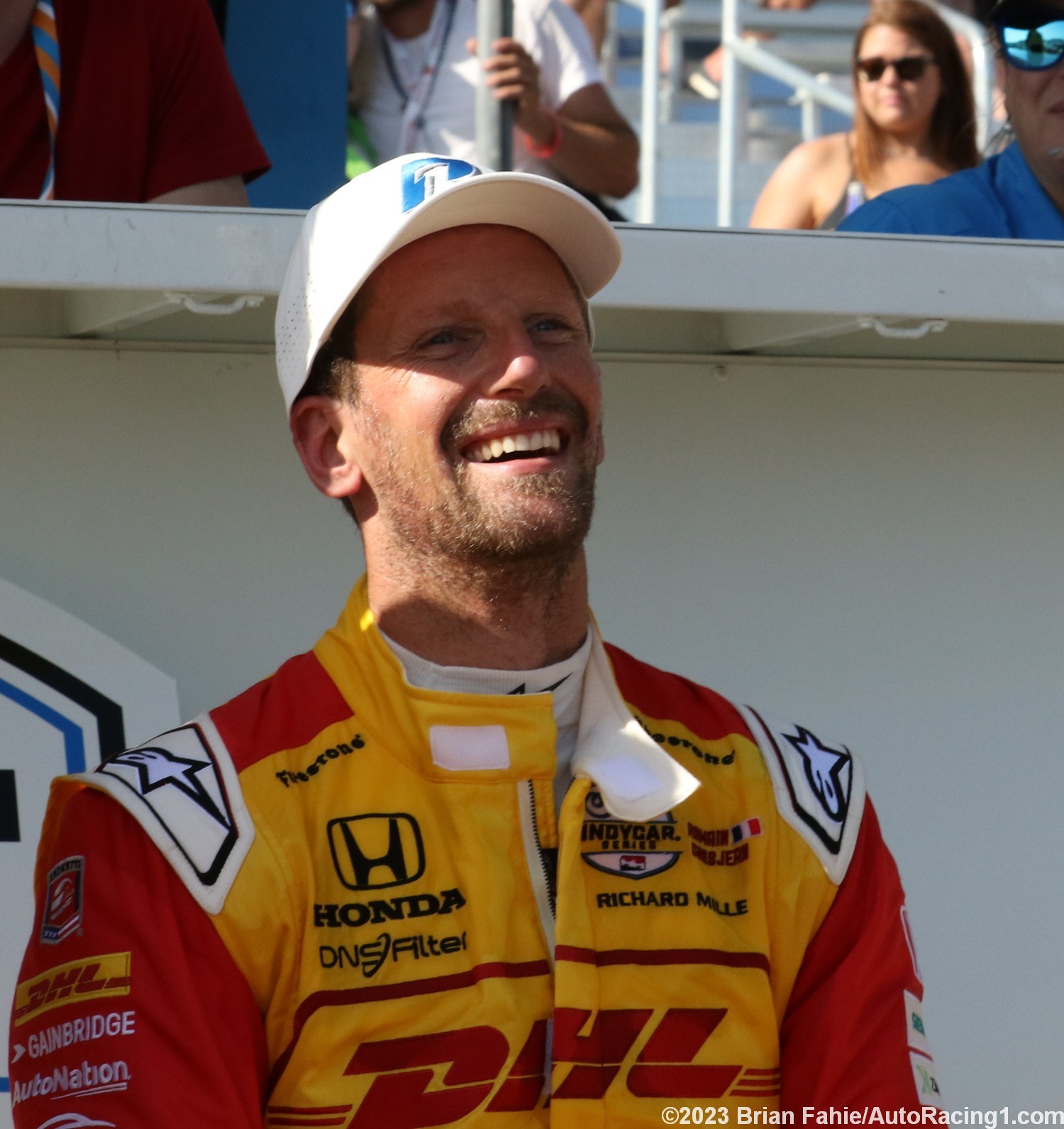 It is good to see the Andretti Autosport team doing well here, not typically their favored track on the circuit.  They had three cars in the Fast Six session, while Team Penske, Ganassi Racing and Arrow McLaren were represented by one car.
Grosjean's Andretti teammate Colton Herta said, "It was a decent day for the No. 26 Gainbridge Honda. We just missed out on the pole, but starting in the front row especially here in St. Pete is a good place to be. We'll be starting P2 tomorrow next to my teammate Romain and I think we have a really good chance at a strong result. Super excited for tomorrow's race and to see what we can do from the front."
Kyle Kirkwood was fighting for pole in the Fast Six when he wadded up his Andretti Autosport #27 Honda.
"Overall it was a fantastic day. What happened there in qualifying doesn't show what we've actually done all through the offseason and in preseason testing. We put three cars in the Firestone Fast 6, which isn't an easy thing to do and we did it.
"Unfortunately, we had to run two sets of tires in the first quali group because a car checked us up and we also had a yellow we had to go through. We instantly had to go to a new set, which put us on our back foot for the Firestone Fast 6.
"That was a little unfortunate because I knew I had to get everything I could out of the car that I could to get into the top three. Now that we've had time to look back and see what happened, I just locked up going into the last corner.
"A few contributing factors were that I used a little bit too much brake pressure and the brakes were a touch too cold which was on me for not warming them enough. The No. 27 AutoNation Honda was phenomenal in practice on old tires and new tires, so I'm really looking forward to rolling into tomorrow's race with three Andretti cars in the top five."
Honda-powered drivers have won 10 of the 18 NTT INDYCAR SERIES races at St. Petersburg since the event was revived for the 2005 season.  The late Dan Wheldon led a Honda and Andretti Green Racing sweep of the top four positions in the inaugural 2005 event; while Colton Herta dominated in 2021 for Honda and Andretti Autosport. Can they win again today?
Other Honda winners on the streets of St. Petersburg include local resident Sebastian Bourdais in 2017-18; Helio Castroneves in 2006 and '07; Graham Rahal in 2008; Team Penske's Ryan Briscoe and Will Power in 2009 and '10, respectively; and Dario Franchitti in 2011.
The NTT INDYCAR Series warm-up is scheduled for 9 am ET.   The green flag is scheduled to fly at 12:30 pm ET.
Stay tuned for more updates today.
Lucille Dust reporting live from St Petersburg, FL