F1: What were Wolff and Vasseur discussing?
by Mark Cipolloni
Ferrari boss Fred Vasseur was spied leaving the Mercedes' motorhome after qualifying for the F1 Bahrain Grand Prix.
During his 30-minute Ted's Notebook show on Saturday after Bahrain GP qualifying, Sky's Ted Kravitz spotted Vasseur in the Mercedes Team Corporate area and wondered what he might have been discussing with counterpart Toto Wolff.
"Fred coming out from a meeting with Toto," Kravitz said on Sky. "What's that about?
"Apart from: 'How was your qualifying, Toto?'
'Not as bad as I thought, Fred, how was yours?'
'Same!'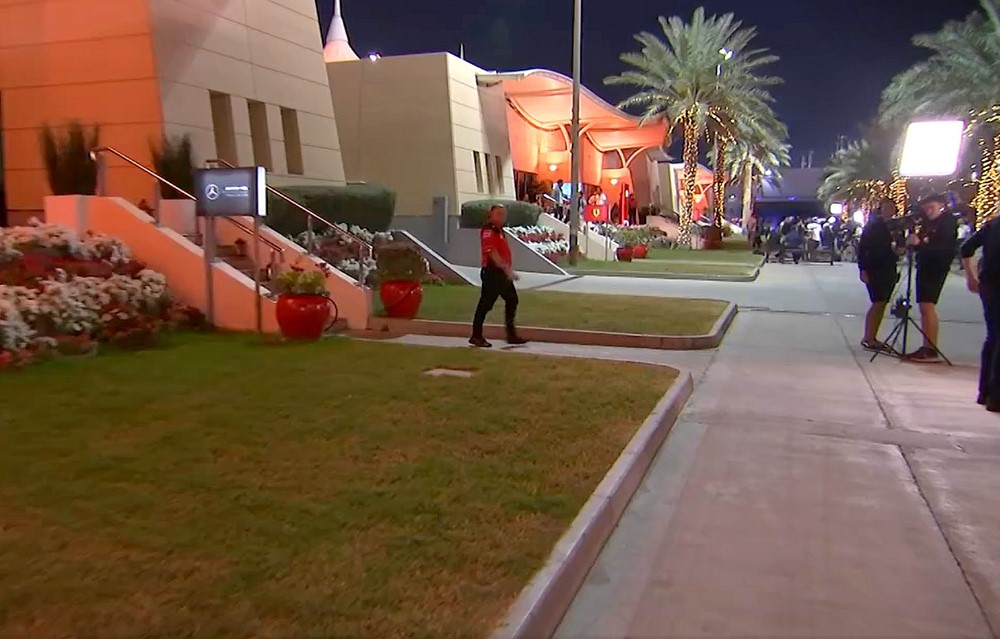 Perhaps what they were really saying was (made up by us):
"Fuc$ing Red Bull, that dam caffeine drink company is still beating us, how are we (Mercedes and Ferrari) going to sell our overpriced cars to customers if a drink companies cars are better than ours," fumed Vasseur.
"Yeah, I still hate that little Christian Horner. That little weasel. We tried to slow them down with the cost cap penalty, but they are still beating us," replied Wolff, steam spewing out of his ears.
"I have an idea," said Vasseur. "Tonight, we sneak over to Red Bull and pour our leftover Fettuccine Alfredo cream sauce in their fuel.  I fix them good."
"Genius idea Freddie, maybe I come too. Just wait until the race and all that white sheeeeet comes spitting out of their exhaust. I laugh my fooking ass off," says Wolff.
"Wait a minute," says Vasseur, "My drivers are right behind and they get that white sheeeeet all over their visors and can't see. They might crash."
"That's right," says Wolff. "That is why I said you are a genius.  This is the only way our crappy car can win. And besides, that white sheeeeet will look good on your red paint."