IndyCar: Michael Andretti has day he'd like to soon forget
by Mark Cipolloni
After a promising practice and qualifying for the Firestone GP of St. Petersburg, Andretti Autosport team owner Michael Andretti was hoping for some success on race day after a disastrous 2022 IndyCar season.
While things started out well for Andretti, with Romain Grosjean leading comfortably, it soon all turned ugly.
First Sophomore driver Devlin DeFrancesco was collected in a Turn 3, multi-car incident on the opening lap, resulting in the No. 29 Andretti Honda going airborne after being hit by the No. 55 car of Benjamin Pedersen. All drivers involved were seen and released from the infield care center.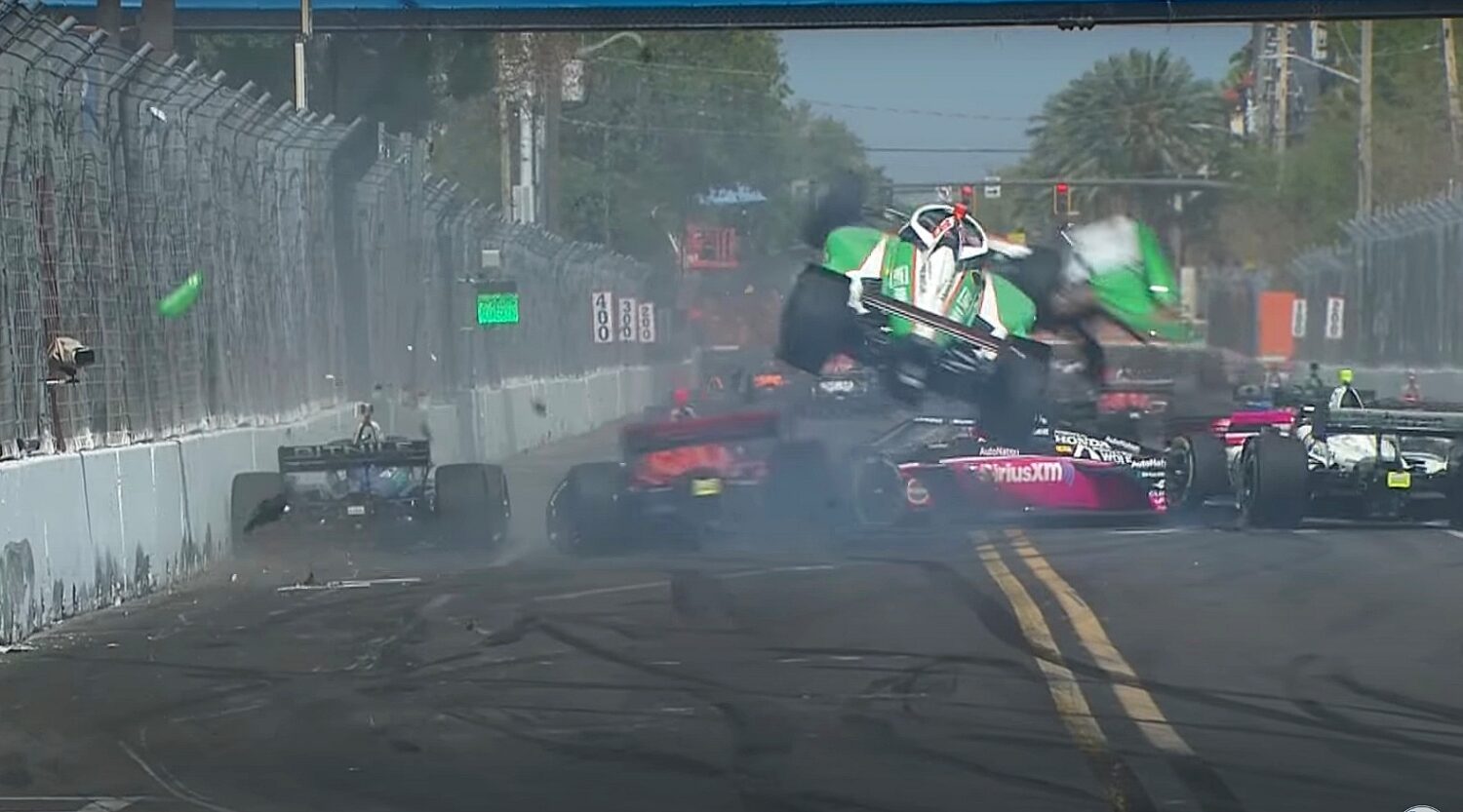 Then Colton Herta made contact with the tire barriers in Turn 8 on Lap 41, resulting in early retirement from the 100-lap event.

After starting from the pole position, Romain Grosjean led 31 laps before a battle for the lead on Lap 72 resulted in contact with the No. 3 of Scott McLaughlin, ending the race for both drivers.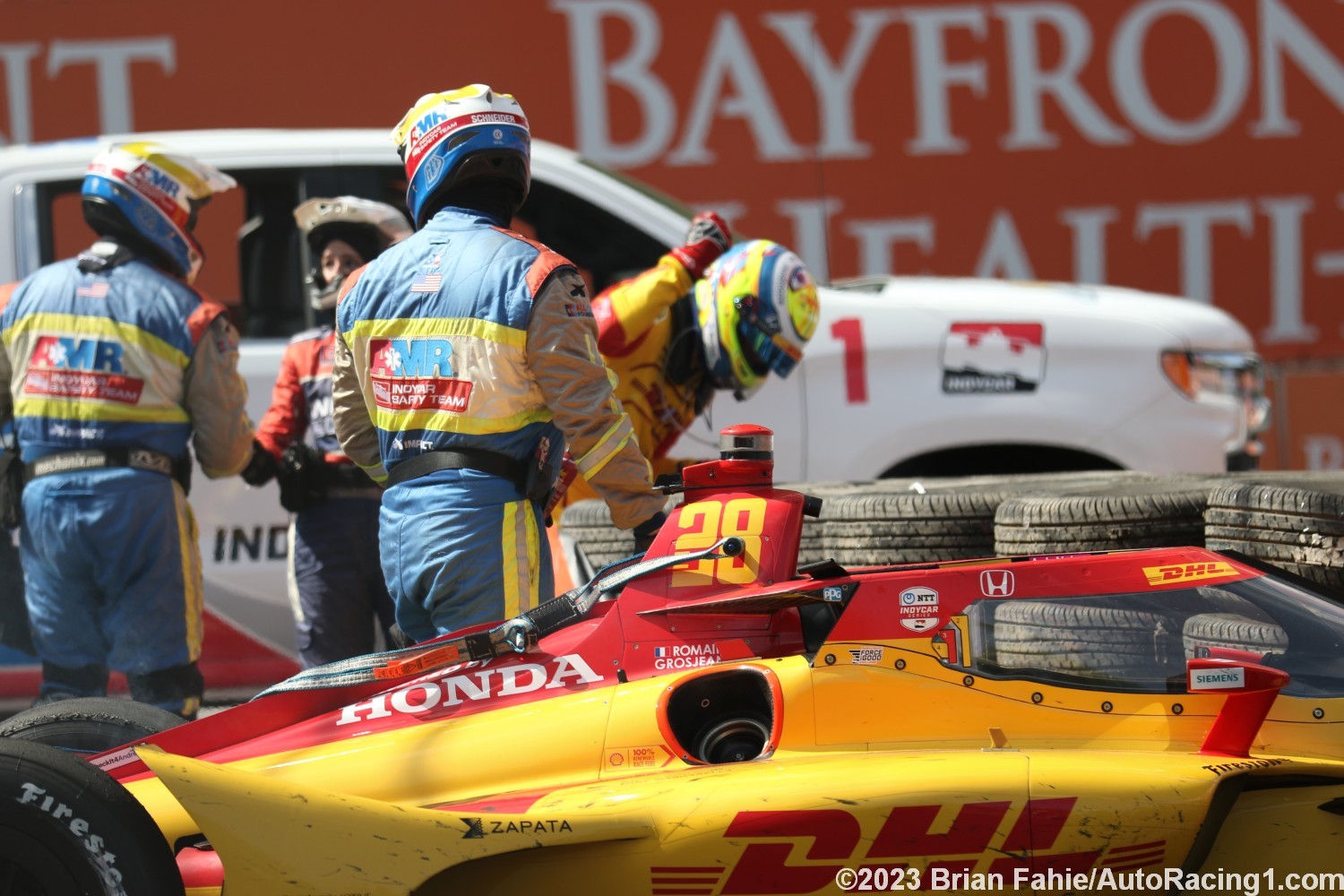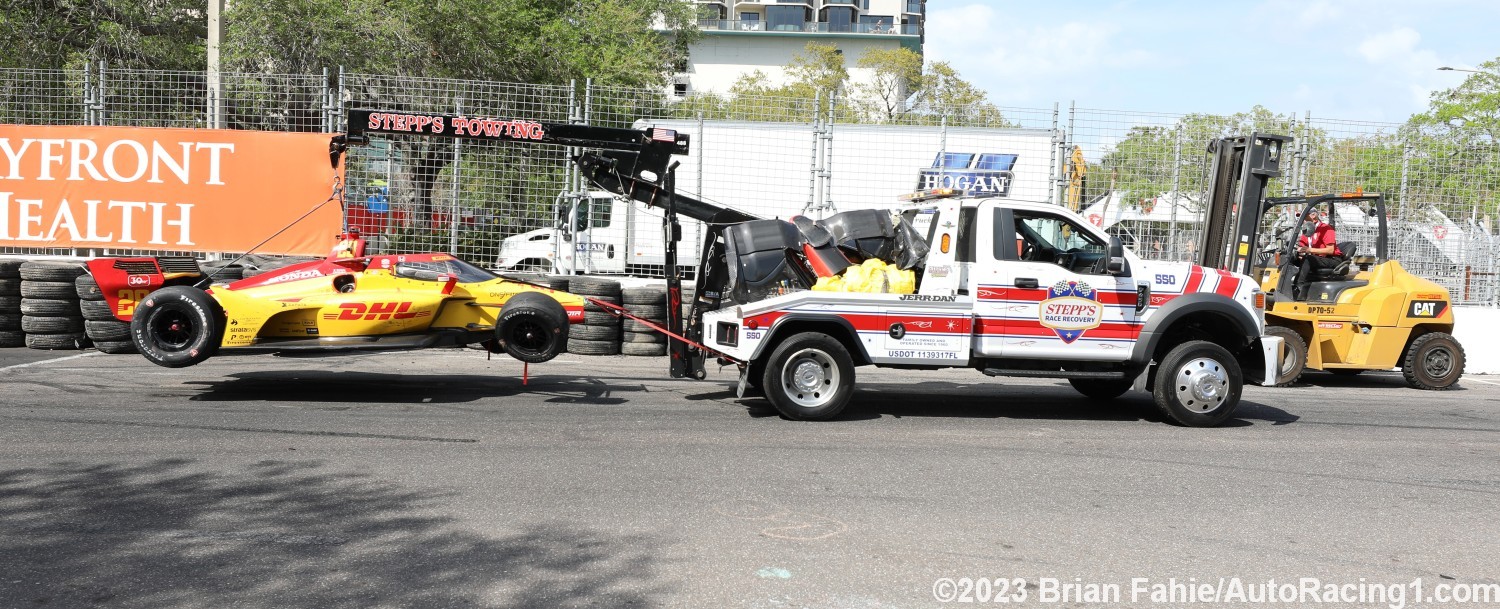 Kyle Kirkwood held pace through the opening stint until, on Lap 41, a multi-car incident in Turn 4 vaulted the No. 27 overtop of the No 30 car of Jack Harvey. The AutoNation crew completed a front-wing change and suspension repair to return Kirkwood to the field. Kirkwood logged 97 laps, finishing three laps down. Out of an abundance of caution, Harvey was later transported to a local hospital for further evaluation.   Kirkwood also crashed on Saturday in Q3 final qualifying.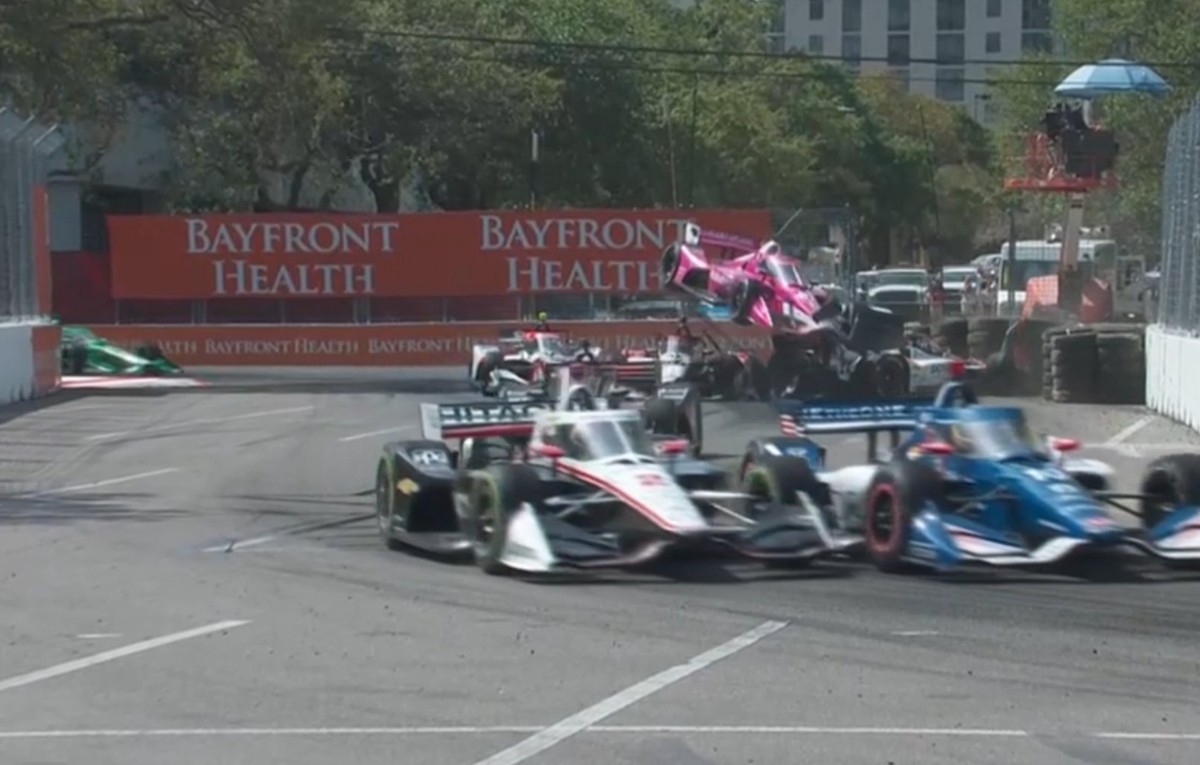 Michael Andretti was steaming mad, pounding his fists after each accident. In the post-qualifying press conference on Saturday, he stressed that in the offseason they worked on not making unforced errors when they had good cars.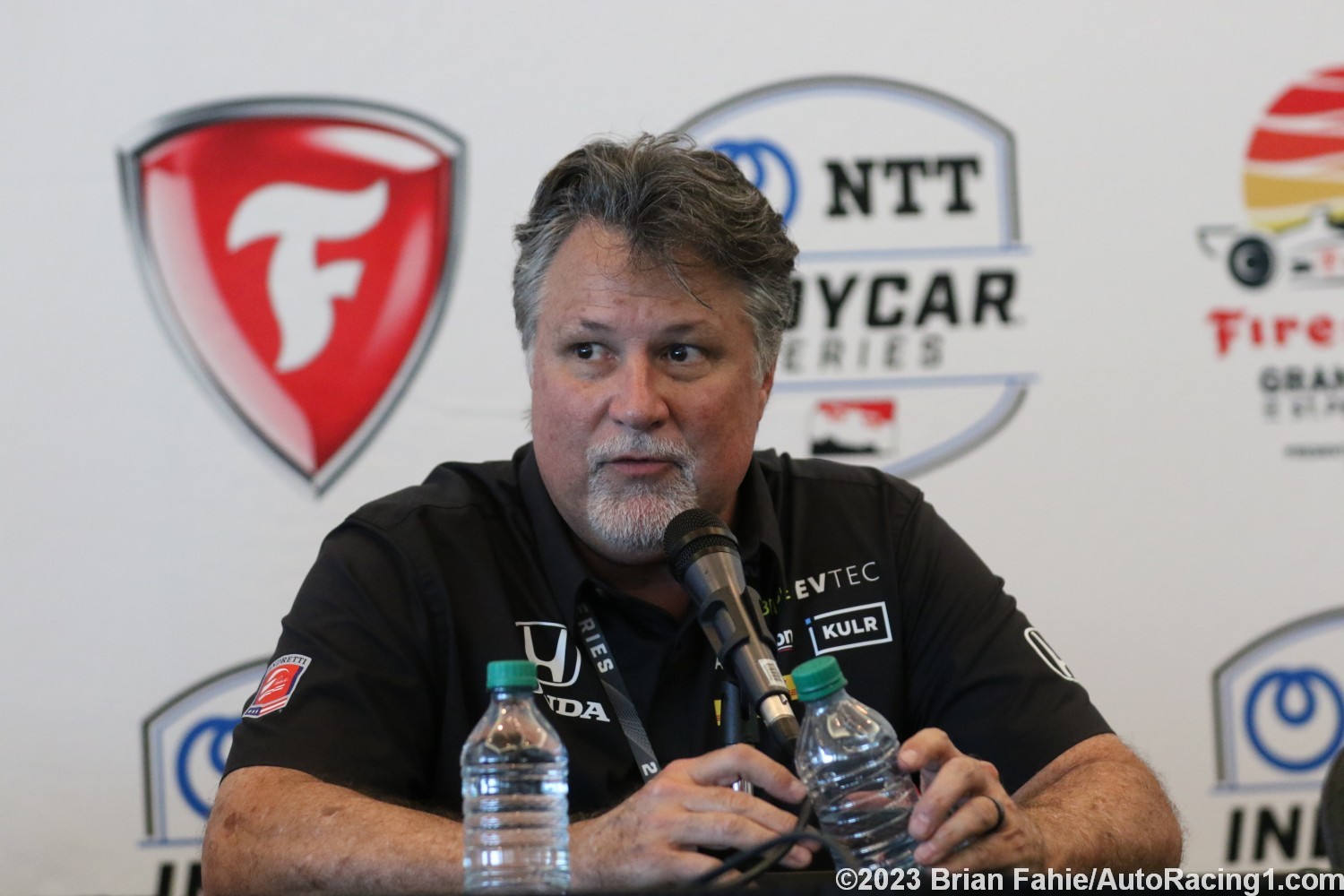 It looks like his drivers need more lessons. One can only imagine what Andretti said in the team meeting afterward. Hopefully, he did not pop a blood vessel.
The 100-lap race saw 26 laps of yellow-flag driving across a total of six caution periods as frustrated fans turned to something else to occupy their time.