F1: Red Bull accuses Aston Martin of 'copying'
(Update)
Red Bull team boss chimed in on Aston Martin's ability to copy their car design.
When asked if he was surprised to see Aston Martin bridge the gap to the top three so quickly, Horner said: "I think it demonstrates to all the teams that it's possible. So they've obviously done a good job over the winter."
"They say imitation is the biggest form of flattery, and it's good to see our old car going so well."
"It's flattering to see the resemblance of that car to ours, so it was great to see the three of them on the podium [in Bahrain]," referring to the two Red Bull drivers Max Verstappen and Sergio Perez, and the Red Bull copycat car driver, Fernando Alonso.
"I think that the operating windows of these cars are very narrow and every team in the top three looks like its developed its own theme and one team have adopted our theme and have made a gain so at some point it is going to converge and that can happen within a season."
We can only imagine how much joy Horner will get when he gets to mock arch nemesis Toto Wolff's copycat design when it rolls out in May.
The Drive To Survive Season 6 cameras will be rolling to capture the moment. It will make for some great theater.
Mark Cipolloni contributed to this article.
---
March 6, 2023
(GMM) Red Bull thinks Aston Martin made a meteoric leap up the grid over the winter by clearing copying clear aspects of last year's dominant car.
"It's nice to see three Red Bull cars on the podium," Sergio Perez joked after Sunday's season-opening Bahrain GP.
The Mexican, second, was beaten by his Red Bull teammate and reigning back-to-back world champion – with Aston Martin's Fernando Alonso an impressive third after switching from Alpine.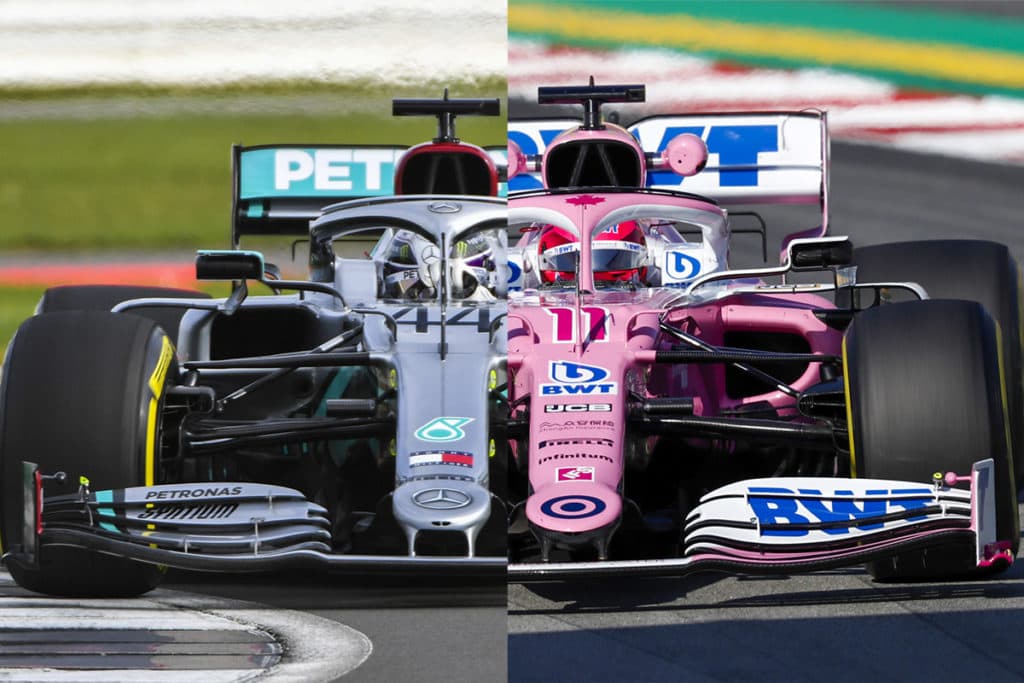 "We are all Red Bull drivers," Perez joked again.
As far as top team official Dr Helmut Marko was concerned, the fact that Spaniard Alonso, 41, beat every car apart from the two Red Bulls was no surprise.
"I said before the race that Alonso would be third," he told Servus TV. "If he had qualified higher, he surely would have been a threat to us."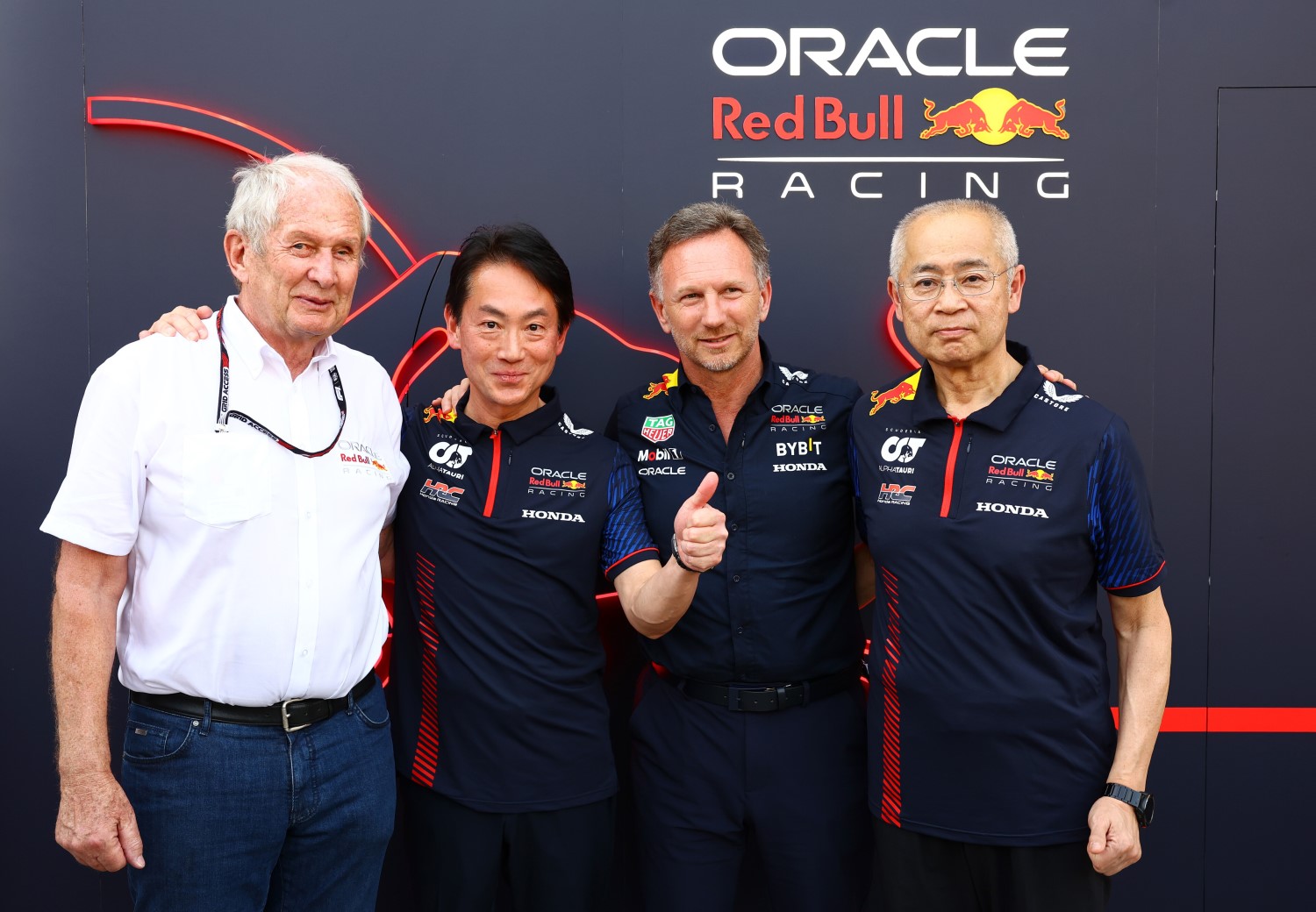 That is some statement, given just how clearly Red Bull dominated on Sunday.
Ferrari's Charles Leclerc suffered two technical problems on Sunday – one of them terminal – while Carlos Sainz said fourth behind Alonso is "a kind of reality check".
"Little by little, the race took shape and we finished where we deserved," he told DAZN. "And that was behind that Aston Martin.
"We must improve because not only the Red Bulls are on another planet, even the Aston Martins are."
As for Mercedes, Toto Wolff said the realization that the team's 'no sidepods' concept has proven a failure made Sunday "one of the worst days in racing".
"I'm not bullshi**ing myself and I'm not bullshi**ing the media," he said.
George Russell's assessment is also stark, as he said late on Sunday that "Red Bull have got this championship sewn up" after just a single race.
Red Bull's Marko admits it will be difficult for Wolff's team to catch up now.
"We have the cost cap, so whatever they try or redesign gets lost in the budget for other things," the Austrian said.
So when asked who Red Bull's main rival will be in 2023, Marko answered: "The third Red Bull."
He suggested Red Bull's former aerodynamics boss Dan Fallows' defection to Aston Martin, where he is now technical director, has had a big impact.
"It's true – what Fallows had in his head cannot be erased," said Marko, 79.
"Copying the concept is not prohibited, but can you copy in such detail without having documentation of our car?" he added.