F1: Verstappen has 1+sec on Ferraris and Mercedes
by Mark Cipolloni
Max Verstappen was so far ahead in the Bahrain GP he stroked it the 2nd half of the race, saving his engine and his tires.
As it was, he finished so far ahead of Lewis Hamilton, the top Mercedes finisher, that he was essentially lapping 1-second per lap faster Hamilton and he was not even trying.
British media logic is that when Lewis Hamilton was winning all those races, he was the greatest driver.  Now he can't win anything and it's the car's fault.
Charles Leclerc estimated Ferrari was one second per lap slower than Red Bull before he retired from the Bahrain GP.
Speaking immediately after the race, Leclerc estimated he was one second per lap slower than the Red Bulls.
"I cannot say it feels good," Leclerc, who had his Ferrari's energy store in the power unit changed before the race, said.
"Obviously, there was quite a lot of work on that [over the winter] but we need to keep working because obviously the first race and first reliability problem were not good.
"I was as confident as I could be, being one second off of the pace, which is not really confident, to be honest.
"Red Bull seems to have found something really big in their race pace.
"In terms of quali pace, they are actually pretty similar to us, at least we managed to extract the lap time yesterday, but then we come to the race, and we are one second a lap off the pace, which was huge.
"So we need to look into that, plus the reliability."
Leclerc did acknowledge that the Aston Martin looks fast.
"They seem to be quick," Leclerc said about Aston Martin. "I think today third place was possible, I had a bit of margin with the guys behind and I was managing well in that last stint.
"But they were starting also a bit further back, so I don't know. Bahrain is also a very specific track so I hope that the picture can change a little bit for the next race, but we cannot rely on that as we need to work and find something."
The other Mercedes driver, George Russell, thinks the Red Bulls are so fast in the race they cannot be beaten.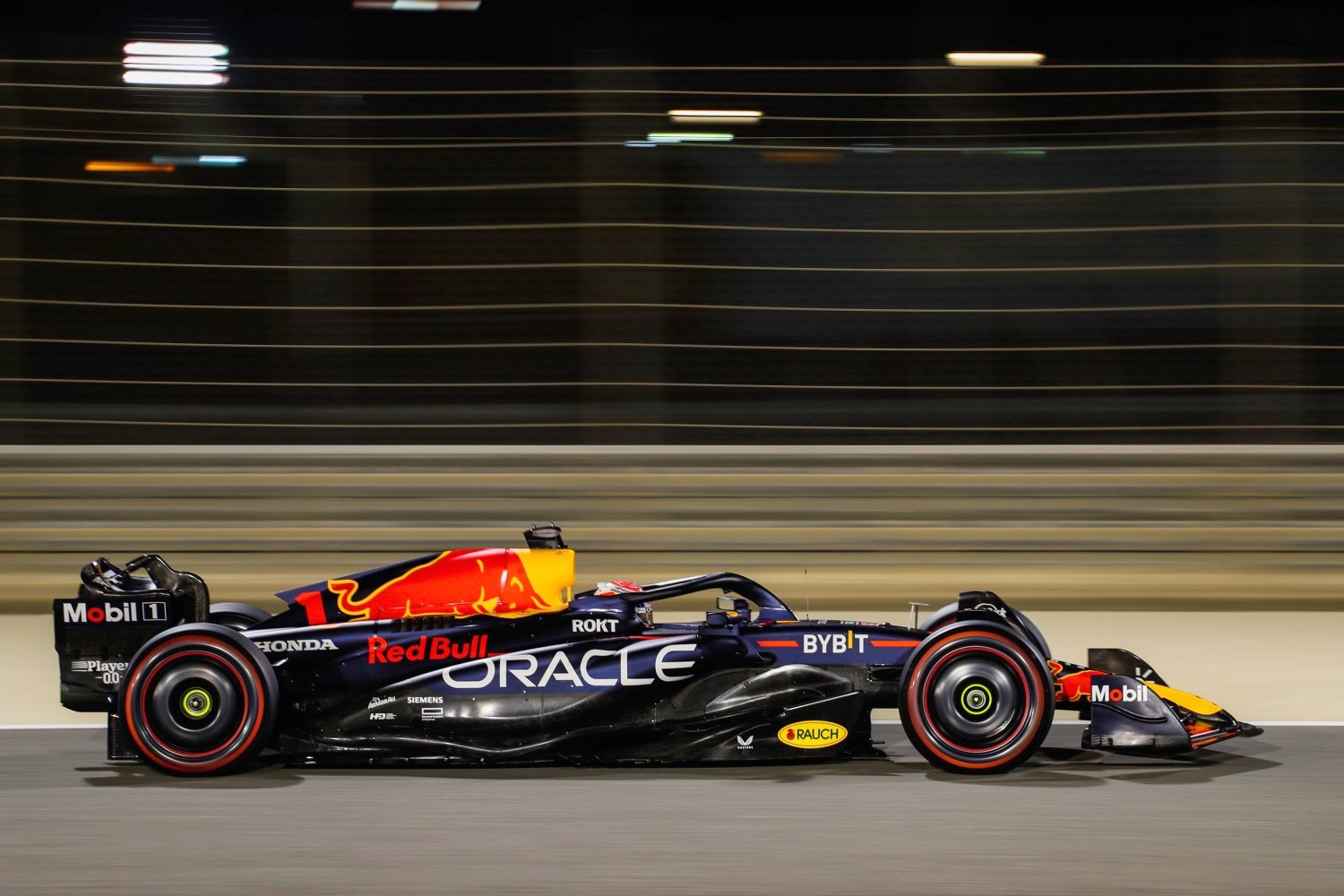 "Red Bull has got this championship sewn up, I don't think anyone is going to be fighting with them this year. I expect they should win every single race this season. That is my bet," Russell said after finishing seventh in the Bahrain Grand Prix.
"With the performance they've got I don't see anyone challenging them.
"Their pace seems weaker this weekend than it was in testing, which was a bit strange. But, you know, they've got it easy at the moment, and they can do what they like.
"They might not get on pole all of the time, because we know that Ferrari are very competitive in qualifying. But when it comes to race pace, I think they're in a very, very strong position."