Some of our favorite Car Racing Games
Many of us dream of racing around the mean streets in a supercar, but, thankfully for pedestrians, it's just not possible in real life. However, if you want to get as close as possible to making this dream a reality, then playing a car racing game can be a genuinely brilliant alternative. Racing games have come so far since the very beginning; now it's possible to get totally sucked into the action and feel like you're actually behind the wheel for real. Whether you enjoy VR gaming, handheld consoles, or playing on a PC, they've got a car racing game that will match your gaming style.
Grand Theft Auto V (2013)
First on the list is a game that we are eagerly awaiting, the sixth installment of: Grand Theft Auto V. It seems crazy to think that this game was released a whole decade ago, because it still feels so up-to-date. Perhaps the only thing that ages it is the choice of music on the radio. With that said, these tunes were cutting-edge at the time, so unless you're a music buff, it'll still sound pretty current. In terms of graphics, gameplay, the size of the map, and the possibilities for adventure, this game still stands up against some of the biggest releases of the last couple of years.
The car racing element of GTA V is as good as ever. You don't get the same kind of detail that drives petrol heads wild in some of the other games, but you do get the option to steal whatever car you spot and drive it around until the police catch up with you. More than this, though, GTA V asks you to properly inhabit the world that you're racing around in. You can take on missions, go exploring in the San Andreas mountains, and get involved in side quests that are just as exciting as the main storyline. For example, whilst thanks to changes in legislation it is now legal to play poker in Pennsylvania, there's another place where it's also legal and that's in the casinos of Grand Theft Auto V. Players have been practicing their skills at the poker table whilst listening to the iconic GTA V soundtrack for ten years now and we can't wait for the next installment in the franchise.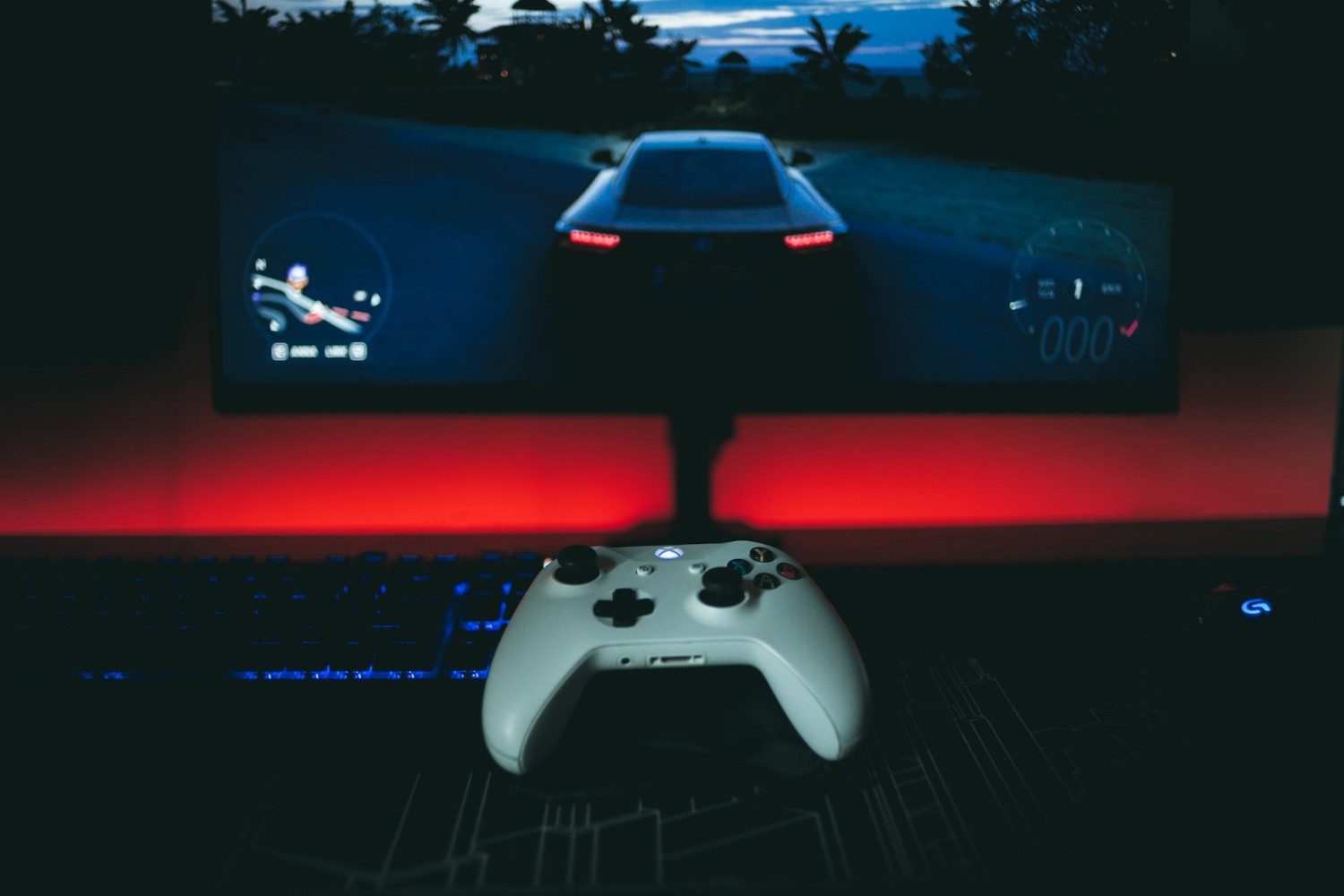 Forza Horizon 5 (2021)
Forza Horizon 5 is the perfect game for those who want to get more involved in the workings of the car and tinkering with modifications than is possible in GTA V. This game drops you right into the action, letting you choose an incredible starting car and waving you off with 500 horsepower behind you. You'll take your supercar hurtling through the streets of Mexico, learning about how to brake, steer, and avoid certain death on the fly.
There are various different modes to play your way through in the Forza series, but none of them seem like a traditional racing game. Forza has taken a gaming market that stagnated and blown it wide open again. Now gamers and gearheads can tinker to their hearts' content, modifying cars in a way that only a millionaire would be able to IRL. It's incredibly realistic and fantastical all at once.
Mario Kart 8 (2014)
A final word is always necessary for Mario Kart. The eighth installment is available on Nintendo Switch, a great way of bringing a party of people together to enjoy the chaotic fun that this series has always prided itself on. You can now play with up to twelve other racers on enormous tracks that are just as mad as ever. You'll defy gravity, your car will literally sprout wings, and now you can do it all with even more sophisticated stats for handling, weight, and traction. The perfect follow-up to a perfect series.
iRacing (2010)
t's fair to say for the majority of us, our computer racing has come via the widely-used channel of game consoles and their associated racing titles.
If you're in the Sony PlayStation camp, then Gran Turismo was likely your game of choice, while Xbox aficionados looked to game series like Forza to get their racing jollies.
However, as good as the modern console is, a typical racing game falls some way short in key areas.
While Gran Turismo's depth of content is truly astonishing, for example, and Forza's graphics are almost beyond belief, both fall short when it comes to offering accurate racing dynamics.
Where iRacing differs from its console companions is in the areas of vehicle behavior dynamics, track rendering and its ability to bring racers from across the globe and from every skill level together to challenge themselves and each other in a cost-neutral way.
iRacing was born in the United States 15 years ago but has leapt into prominence over the last five years, thanks to the rise and rise of the esports genre. It's a web-based game that requires more gear than a typical console arrangement, but it's not a giant leap in terms of accessing the tech.
More crucially, you'll need a rock-solid internet connection to get the best from iRacing. Gameplay is accessed by the web, so the stronger your internet connection is, the better your game playing experience will be.