IMSA: The whole magic of Sebring comes after dark – Garcia
Corvette Racing's Antonio Garcia met with the media Tuesday to talk about next week's Mobil 1 Twelve Hours of Sebring and the second round of the IMSA WeatherTech SportsCar Championship. He will team with Jordan Taylor and Tommy Milner in the No. 3 Mobil 1/SiriusXM Chevrolet Corvette C8.R. The trio finished second in the GTD PRO class to open the season at the Rolex 24 At Daytona.
He was asked some questions around Sebring Character, where and when it's challenging, and when it's a magical place to race.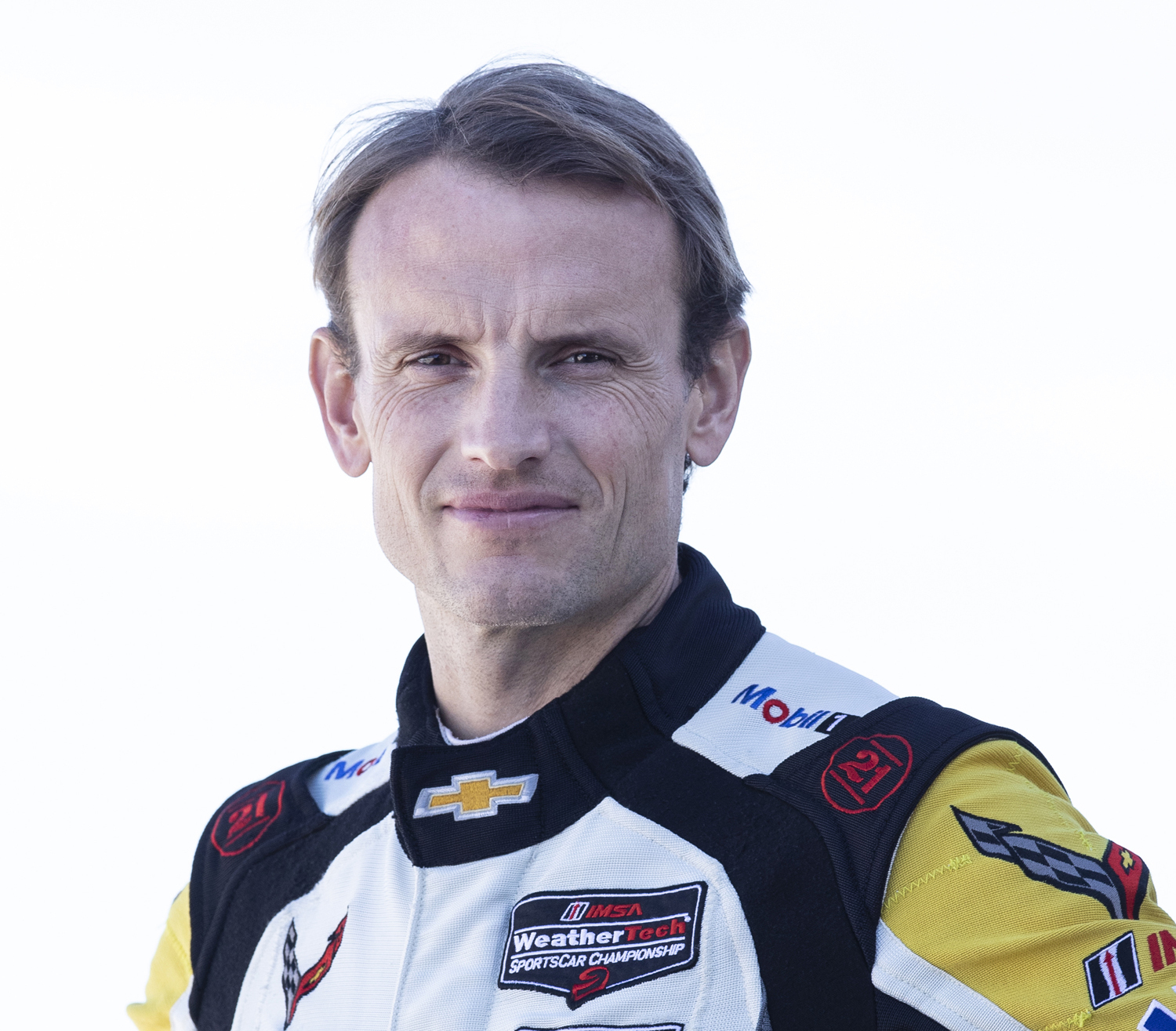 YOU'VE HAD A LOT OF GREAT HISTORY AT SEBRING. WHAT DO YOU EXPECT NEXT WEEK?
"Coming from a good race at Daytona, we should be up there. Corvette Racing always has had quite a bit of success in this race. We weren't there (at Sebring) for the last (IMSA) test but we were there in December. Although it was with the new GT3 car, we still got some good information. It's a new year and we had a lot of data to analyze from last year's race. It was kind of a surprise for us to be that good, especially in the day. So I'm looking forward to getting back there. I've always loved this race. The Corvette fans will be out there, too. It's always a great event for us as Corvette drivers and another one for me."
BEFORE THE FIRST TIME YOU RACED AT SEBRING, WHAT DID A FELLOW DRIVER OR TEAM OWNER TELL YOU ABOUT THE TRACK? WAS IT THE BUMPS OR SOMETHING ELSE?
"It was 2006 or 2007… I definitely was younger! I think it was the bumps, mainly the trickier parts of the racetracks. Everyone tries to explain to you where to go and what to hit or not to hit, but it's almost impossible to figure out what to expect until you do a few laps. It's a tricky track to learn. After a few laps, it doesn't feel like you can go around fast but then you get in a groove and everything comes easier. Now that I've done it for so many years, it feels like I know every single bump around the track. It's much easier now."
DO YOU APPRECIATE THAT THE TRACK HAS THIS KIND OF CHARACTER TO IT?
"I think you do. It's the whole environment there. You start early in the morning almost with the sunrise for warmup. Most of the race is super-hot in the middle of the day and then you go straight into the night with a classic March sunset where you don't see a thing going into Turn 17 and Turn Seven. Every single aspect of that race is unique. Even if at times it feels like it is undriveable, it's one of my favorites if not my favorite race of the year."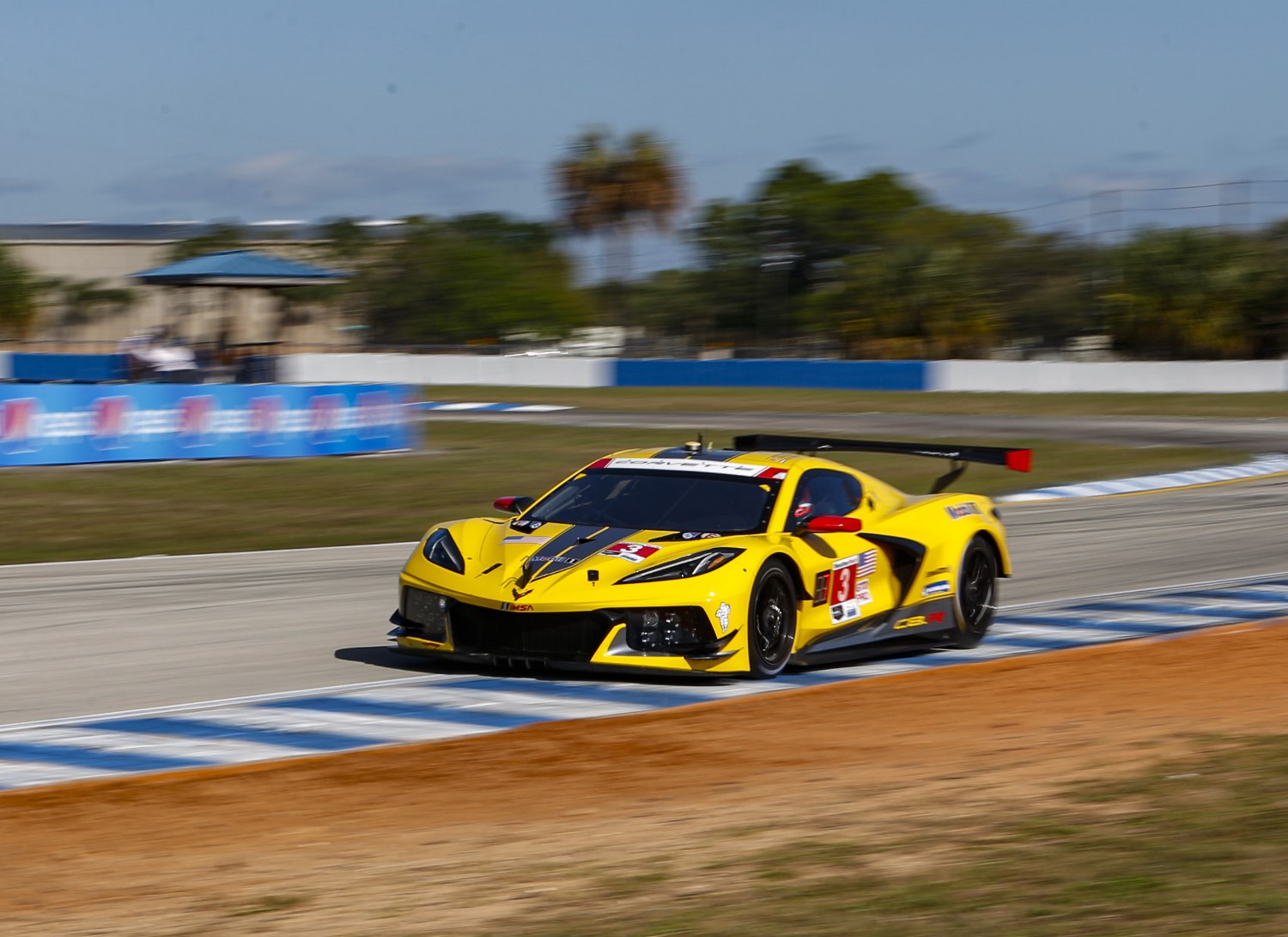 WHAT'S YOUR FAVORITE PART OF THE TRACK AND YOUR LEAST FAVORITE PART OF THE TRACK?
"At sunset and going into Turn 17 and Turn Seven, you're hoping (the sun) gets in the clouds. With a full bright sky, you know it's going to be really, really tough. At times, I got into the car with three hours to go so that means you get the sunset and then you go full into the dark. You need to pick the right visor and everything needs to be perfect. I've been in every single condition around there but for sure in the sunset – if it's full bright – it's tricky. That's a time where you don't want to be fighting too much with somebody or if traffic gets very, very tricky in those conditions because someone may not see you. It's only 20-25 minutes, but it's very, very tricky."
"But I love the whole racetrack at night. When it's full dark, and you know it's coming to the end of the race, the grip is usually back in the car. That's the most joyful time of the race. No matter how tired you are, if you are in contention for the win then that's when the whole magic of Sebring comes. That's what we all remember… those last stints at Sebring and when you are in contention or winning the race."
WHICH RACE IS TOUGHER TO GET ON THE PODIUM: DAYTONA 24 HOURS OR SEBRING 12 HOURS?
"I think probably Sebring is a bit tougher to get everything in the right spot. Everything is different. You finish in the dark, which is tough for everybody. Traffic is really bad at that point. For me, it seems like I've had more success at Sebring, but I think I would consider Sebring a little bit tougher than Daytona. If you have the pace at Daytona, it's easier to pace yourself to be in contention at the end of the race. At Sebring, it's not only pace. The weather changes more. You're finishing in the dark, and you only run that for two hours. It's a bit trickier, I think."