NASCAR: Tips to Plan Ahead for The '23 Cup Race in Atlanta
NASCAR is one of those events that touches something primal inside every human being. The roar of the engines, the energy of the crowds… it's utterly electric! However, while it's a must-see event for all motorheads out there, you need to do some planning in advance if you want to make the most of it. From booking your tickets early to checking the weather forecast, you must consider plenty if you want a good time. Luckily for you, this post will cover some of the most essential things you should take into account when you head out to this year's Atlanta race!
Where Is This Year's Atlanta NASCAR Cup Race?
Seasoned NASCAR veterans reading this will scoff an almighty scoff, but for those just getting into the sport, knowing where the race will be held can be helpful. Well, the good news is that it will be in the same place as it has been for the last 115 times…the Atlanta Motor Speedway. For those of you in the process of moving to Henry County, you're in luck, as although the name says Atlnata, it's actually in your county…so that's great news for you! However, if you are like almost everyone else in the country, you can quickly get access to the speedway by any of the major routes, with road and air tending to be the most popular. Moreover, if you are traveling from far away and want to drive, you will do well to book yourself a hotel as near to the grounds as possible to shorten your journey to and from the track.
Tips For Getting The Most From The Spectacle
Ok, so now that's out of the way, and you have some idea of where this illustrious track is (again, all you Nasar enthusiasts, stop snickering in the back), it's time to provide an overview of the planning process, so you don't get caught short.
Get Your Tickets In Advance (Well In Advance)
Planning ahead for the NASCAR Cup race in Atlanta is essential if you want to make sure that everything goes smoothly. One of the best tips for preparing for the race is to ensure you get your tickets well in advance. Getting tickets in advance is so important because it's the only way to guarantee a seat at the event. Plus, if you wait until the last minute, chances are you won't be able to find tickets, or they'll be more expensive than they would have been otherwise. In order to get your tickets early, it's best to start planning a few months before the race by paying attention to announcements made by NASCAR and other racing organizations about when ticket sales begin and how much they cost. As the saying goes: fail to prepare, prepare to fail…
Bring Ear Defenders Of Some Kind (Especially If You Bring Your Kids Along)
NASCAR is deafening, and no matter where you are in relation to the track, you will sorely regret not investing in some high-quality ear defenders. NASCAR races produce an unbelievable amount of noise – some estimate up to 130 decibels – so you and your kids need to be properly protected, or they run the risk of damaging their eardrums and being uncomfortable throughout the entire race. One good option is to purchase custom earmuffs that are designed specifically for racing events. They're foam cushioned and provide excellent sound insulation, so your kids will be able to hear the race engines and crowd cheers without getting a hearing aid afterward. You can also invest in noise-canceling headphones or high-quality earplugs if you don't want to buy customized earmuffs. No matter which sounds defense device you choose, ensure you come prepared with something before attending the NASCAR Cup Race in Atlanta. Otherwise, your ears will definitely suffer after a few hours!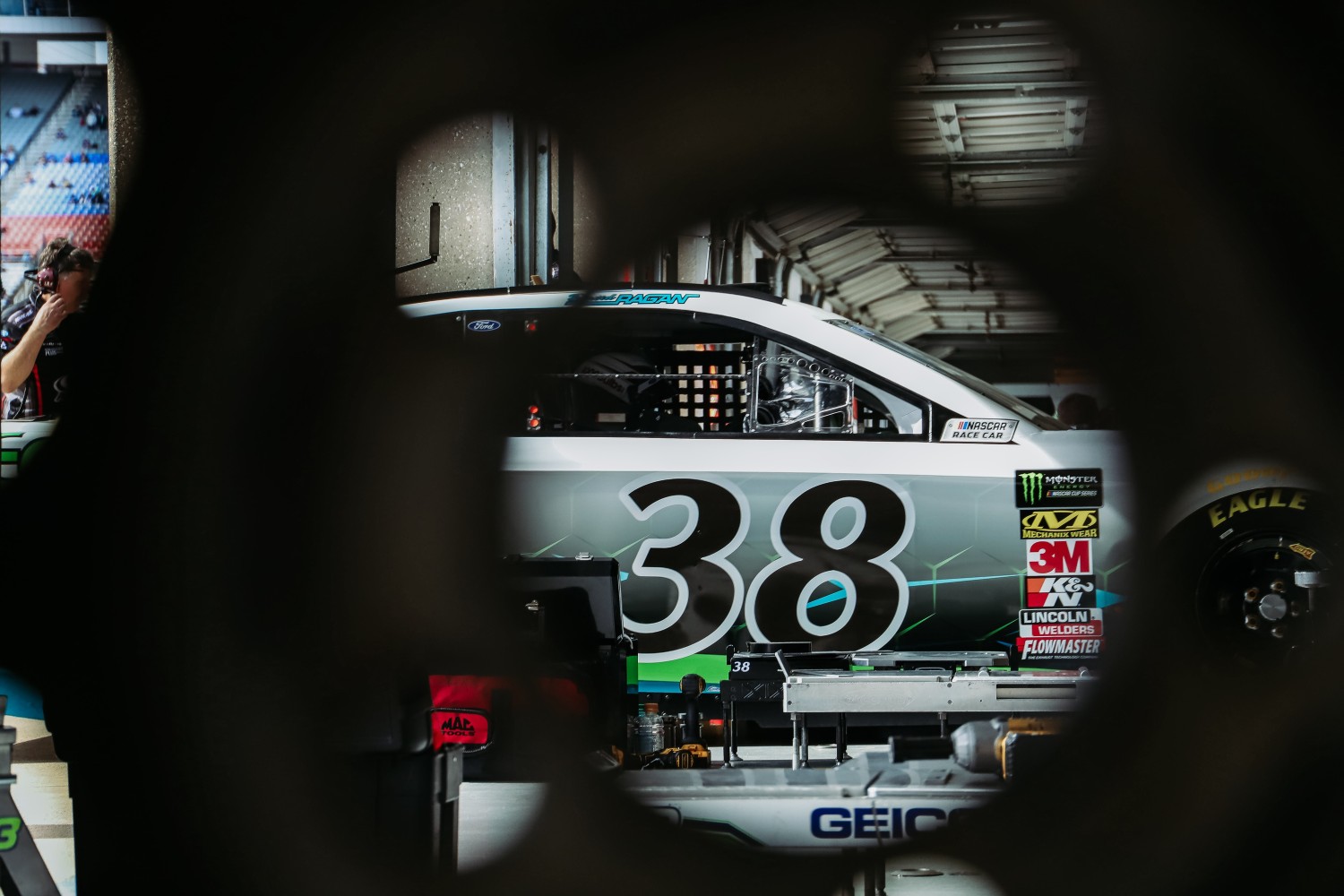 Ensure You Leave Early to Arrive on Time
As with the ticket booking stage, you should make enough time to arrive comfortably at the track, find your seat and get any refreshments before the event begins. If you happen to live in the same county, then lucky you, but for everyone else… give yourself plenty of time! You should account for traffic delays, so give yourself ample time to make it to the track safely. This will also give you enough time to check into your hotel or make any last-minute purchases before the race starts. Additionally, driving to this event can be pretty hectic, even if you plan ahead…so keep your patience and take breaks en route if necessary (you really don't want to spoil the event by arriving flustered and angry). Before leaving for the track:
Double-check your directions.
Familiarize yourself with local roads.
Of course, leave early enough for emergencies.
Fortunately, there are plenty of applications that can help you check traffic conditions and help you plan around blockages, etc.
Understand You Will Be Exposed To The Sun For A Long Time
If one thing defines NASCAR fans nationwide, it's the propensity toward sunburn and severe burn lines! Therefore, it's essential to understand that you will be exposed to the sun for a long time. While it may be easy to get caught up in the excitement of race day and forget about protecting yourself from harmful UV rays, you should always prepare ahead of time to prevent sun damage (you should see a running theme here by now…prepare, prepare, prepare!) Start by slathering on sunscreen with SPF 30 or higher at least 30 minutes before heading out, and have a bottle ready if needed when you arrive. Wear light clothing made of breathable fabric like cotton so air can flow between layers and help your body regulate its temperature (more on your clothing later). Accessories like wide-brimmed hats or visors help keep your face shaded too. You might also consider packing an umbrella if rain is in the forecast or bring along sunglasses with UV protection lenses to protect your eyes from the sun's glare while watching the race. With these preparations done ahead of time, you'll be able to focus on enjoying all the action while keeping safe under the warm Georgia sun!
Check The Weather Forecast, So You Wear The Right Clothing
While the entire last section was taken up by a big speech about sun protection, the fact is that you can never really predict the good old Georgia weather. Consequently, you should take time to check the weather in intervals and plan accordingly. Not only will the thoughtfully chosen clothing allow you to stay comfortable throughout the race, but it may also keep you warm and dry if an unexpected rain should arise.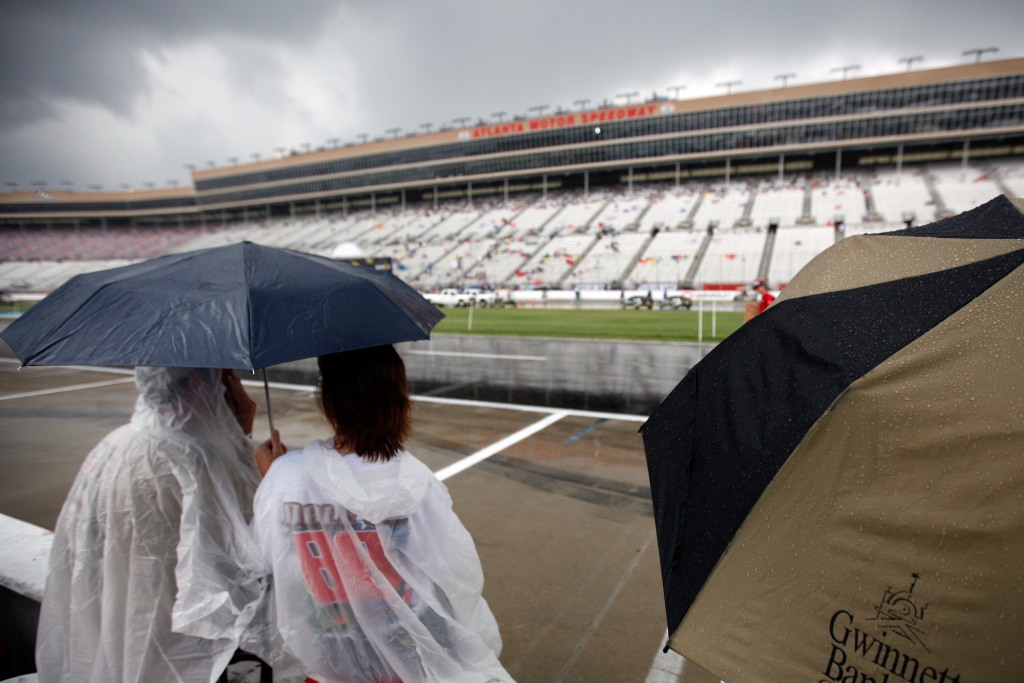 Don't Be Stingy And Invest In A Race Program
Regardless of how much you might purport to be a NASCAR fan, ain't nobody is able to remember all the players on the grid (maybe hyperbole, but valid for most casual fans). As such, do yourself a favor and spend a little money on an official program. Not only will it keep you updated with the who's who, but it also acts as a keepsake you can bring back home and do whatever you want with. If you're lucky enough, you could even try to head down to the press area and try to get some autographs of the racers, which would make an even better souvenir.
Bring Spending Money…Lots Of Spending Money!
From food to transport to guides, to gas, to…well, you get the idea! Don't expect this to be a cheap undertaking, and ensure you bring enough money to cover your time trackside and all the other ancillary costs uncovered. Bring more if you bring kids along, and even more if you bring a date! Moreover, you should budget your stay if you plan on taking in some of the features of nearby Atlanta.
Wear Comfortable Clothing And Shoes
Although the next section might contradict this one (it won't but wait and see), a NASCAR event generally involves lots of walking to and from various locations. So what can a guy do to remain comfortable and avoid the unavoidable whinging kids? The answer is simple, get your walking shoes or other comfy shoes out and on, and you'll have a great time. This extends to clothing, meaning you should bring a few extras like a thick waterproof if the heavens open and lightweight layers so you can cope with whatever the weather throws at you.
Consider Bringing A Cushion For Those Marathon Sitting Sessions
So here you go, the contradiction. You are going to say, "hey, just last paragraph, you said that there will be lots of walking to do; what gives?" The answer is pretty simple, everything surrounding the actual race will require lots of coming and going, but once you take a seat, you will be there for a while. Additionally, NASCAR audience seats aren't exactly friendly to one's behind. As such, you should bring a thin cushion if possible, which will make the experience so much better!
If You Are Going With Kids, Ensure You Designate A Meeting Place If Anyone Gets Lost
As a final aside, as soon as you enter the track, you should designate a place where you will all meet up if anyone gets lost. While everyone seems to have a cellphone these days, it's better to be safe than sorry, and designating such a place will help you to avoid the terror of losing a kid.
These planning tips will make your NASCAR 23 experience go smoothly and enjoyably no matter what fate decides to chick at you. As long as you plan ahead and use some common sense (and bring lots of money, of course), you will have an amazing time!