Supercars: Brodie Kostecki Camaro finishes historic day on top in Newcastle
At one of the most historic days for Supercars, Coca-Cola Chevrolet Camaro driver Brodie Kostecki has pipped two-time defending Champion Shane van Gisbergen and Ford's Chaz Mostert for Friday honors at the Repco Supercars Championship opener and inaugural event of the Gen3 era, the Thrifty Newcastle 500.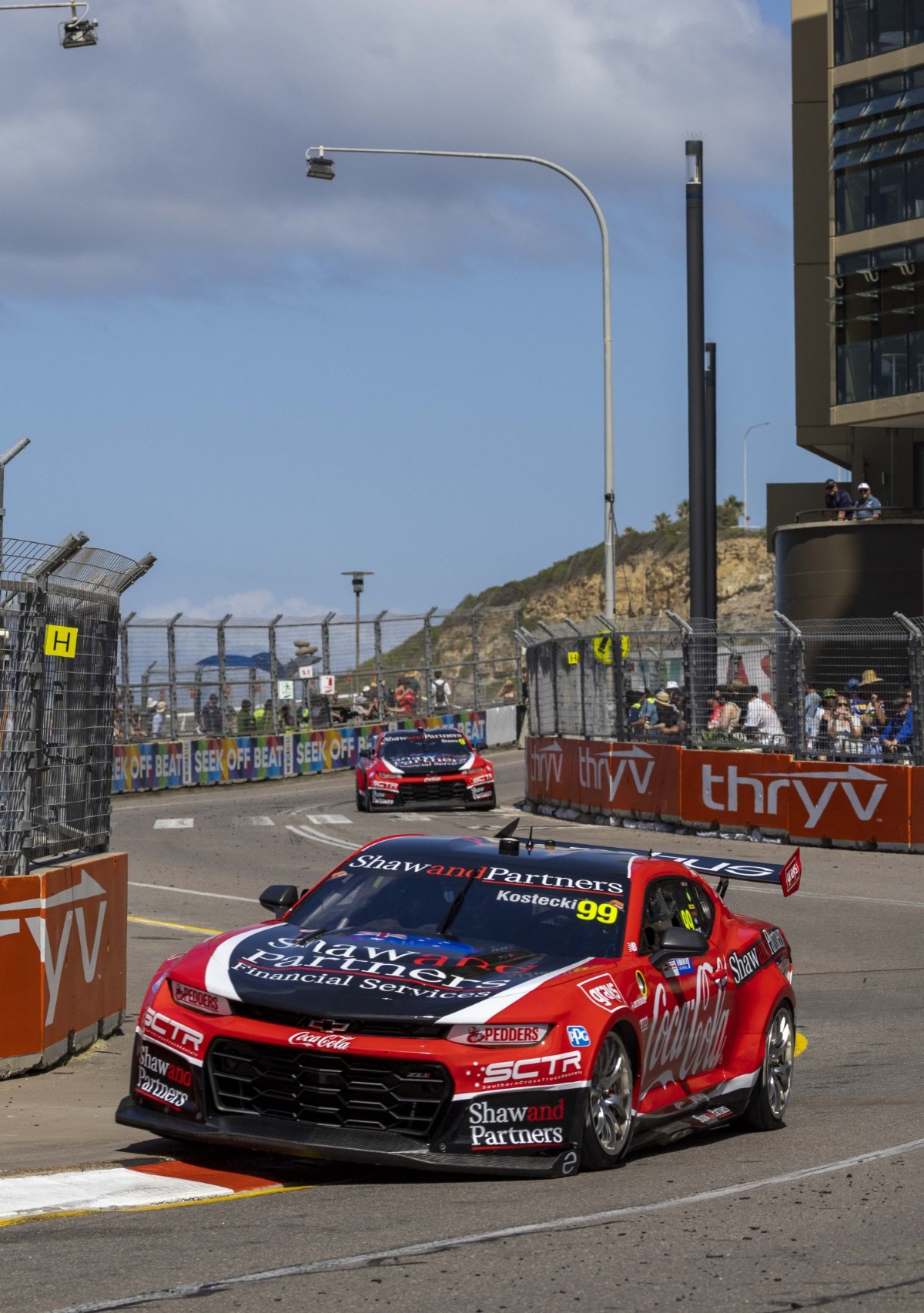 On Supercars first day on track in Newcastle since 2019, Kostecki's 1:11.4068s was the benchmark of Practice 3, albeit by just 0.0557s over van Gisbergen's Red Bull Camaro.
Mostert fired his #25 Mobil 1 Optus Mustang into third on the first day on track for his former famous Holden team, and was just 0.0760s behind Kostecki's #99 Coca-Cola Camaro.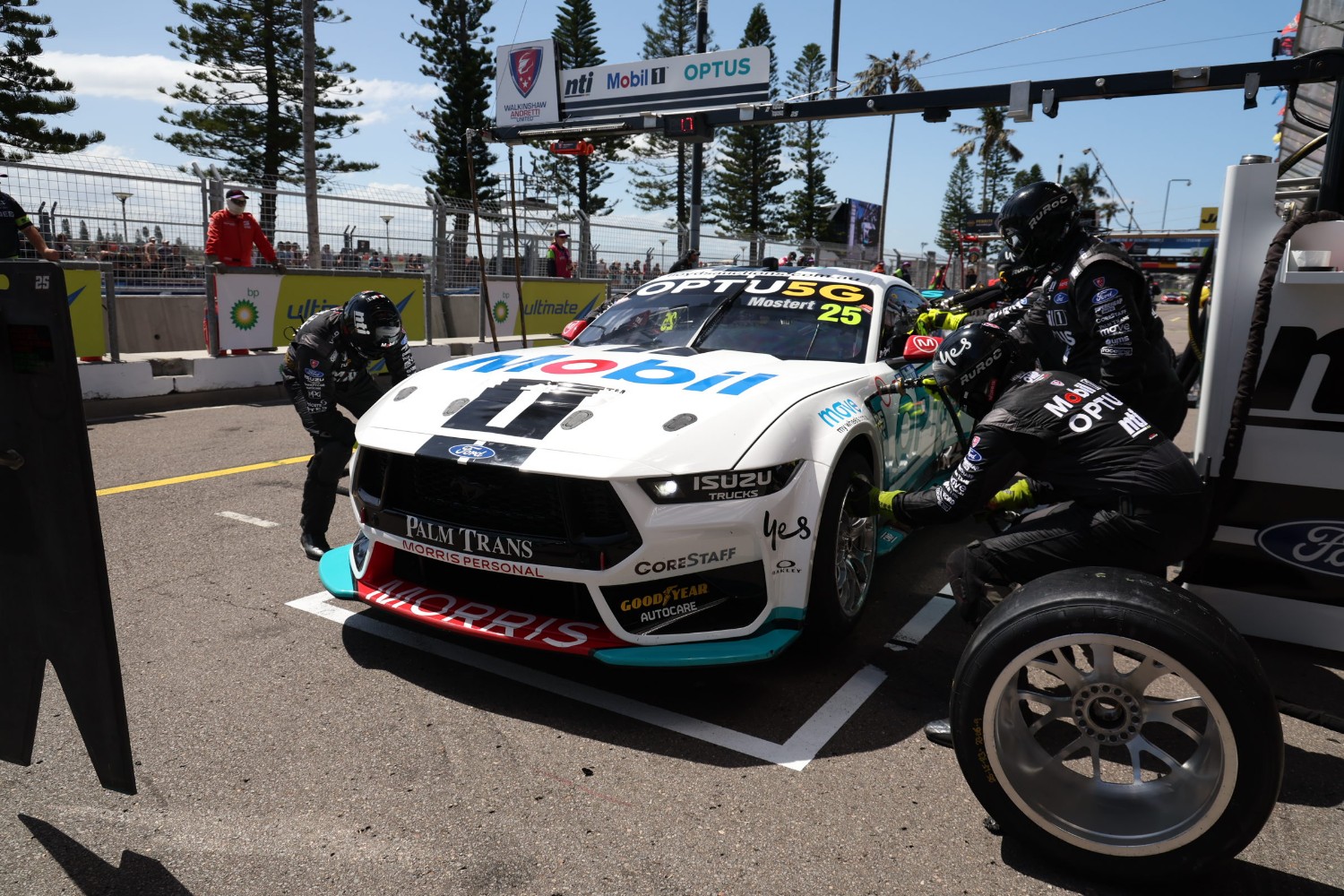 For the third straight session, the top 10 was a split of five Camaros and five Mustangs, renewing the manufacturer rivalry amongst fans on the eve of the first-ever race of the Gen3 vehicles.
Earlier today Andre Heimgartner was the quickest in the opening practice session of the year, with van Gisbergen topping the time sheets in P2.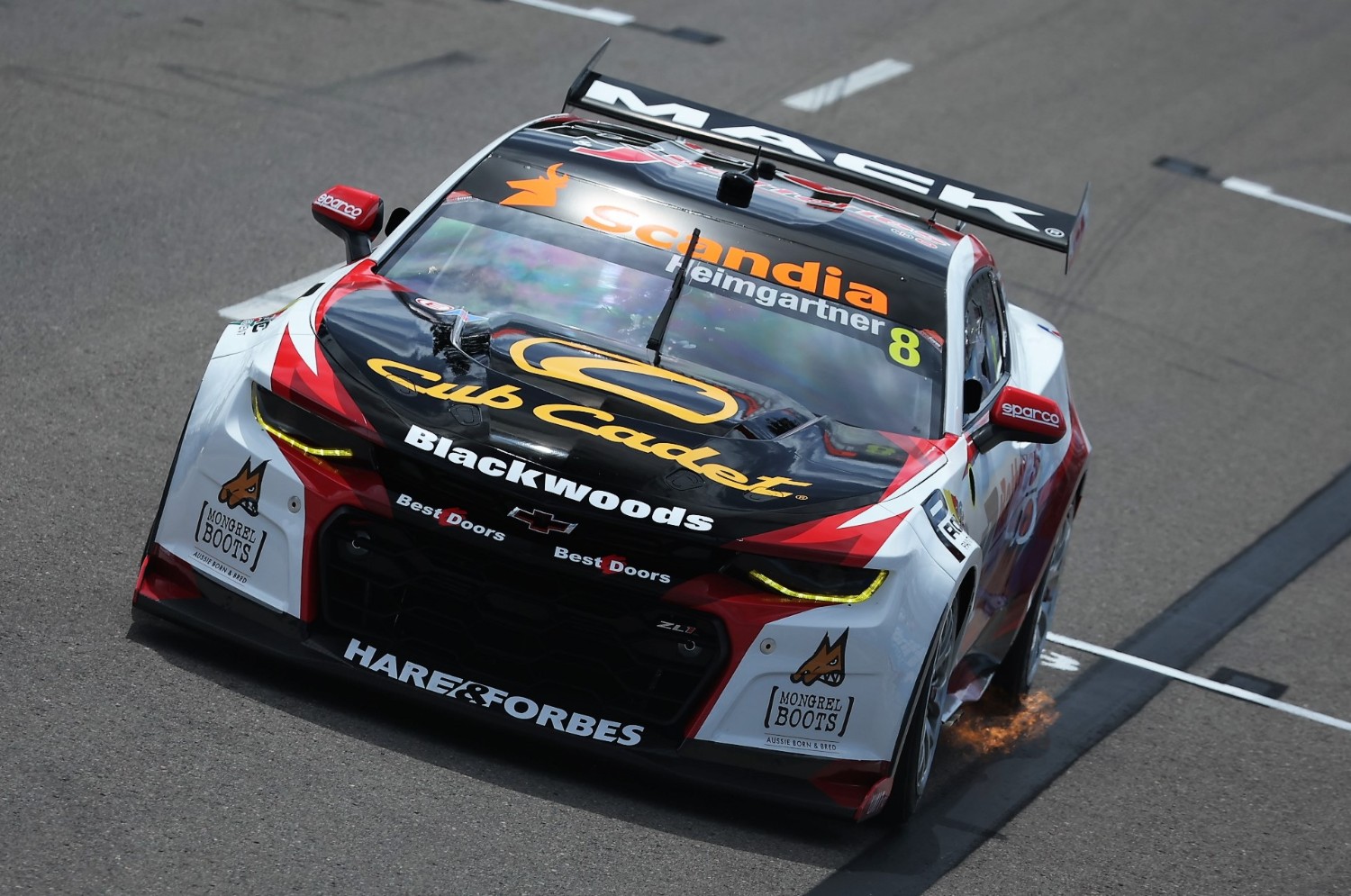 The top 10 drivers were split by just 0.5067s, with the top 24 covered by 0.9961s.
Kostecki spent much of Friday's final practice session towards the front in what was a mixed session for Erebus Motorsport.
Teammate Will Brown, who ended up 12th, gently nudged the Turn 8 barriers midway through the session.
Van Gisbergen had another interrupted session due to a reported gearbox selection issue. The reigning champion, who won a record 21 races last year, topped the earlier Practice 2 on Friday.
The top five in P3 was rounded out by Chevrolet's Nulon Racing teammates Tim Slade and James Golding.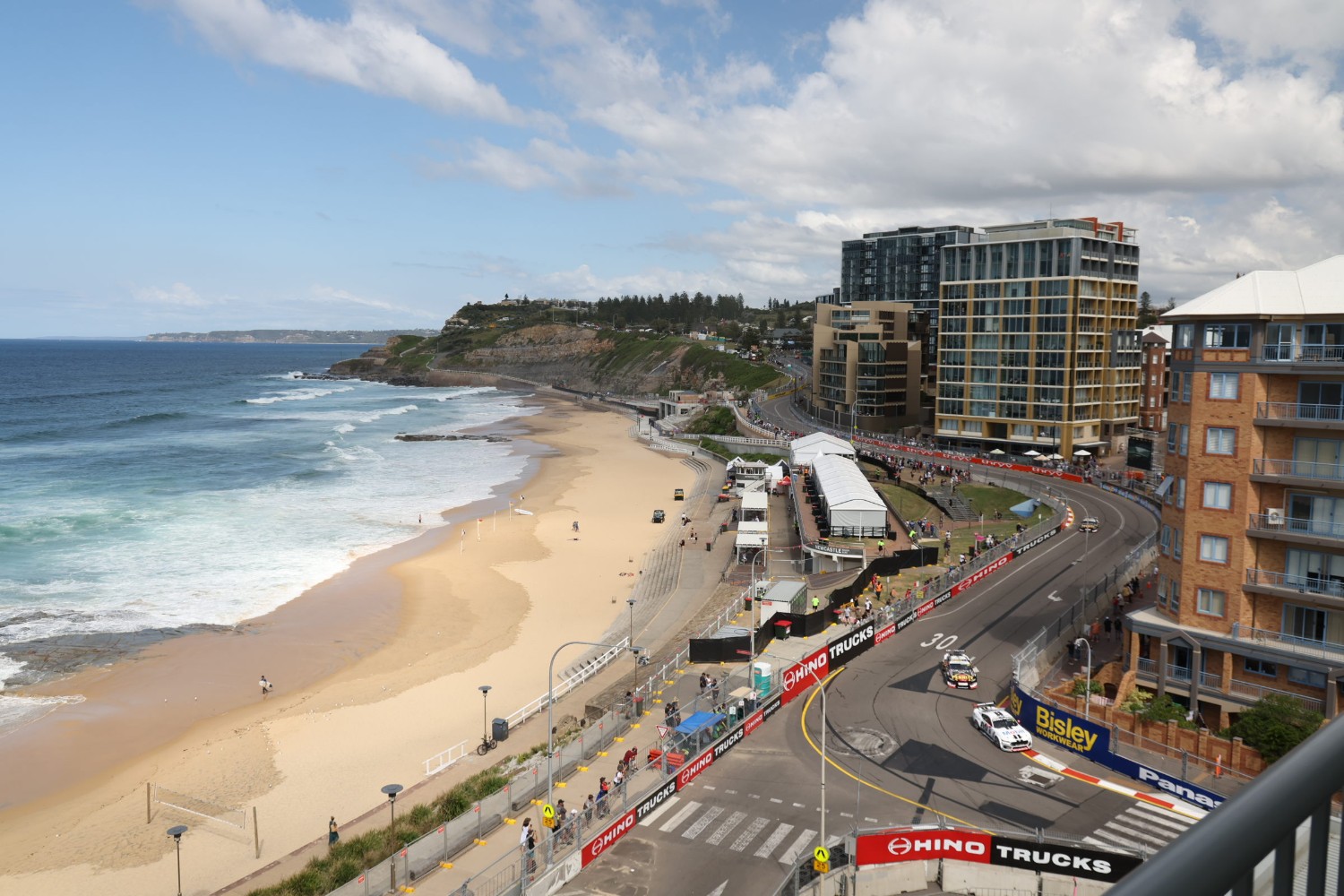 The R&J Batteries Chevrolet Camaro of Andre Heimgartner opened proceedings with a 1:12.1413s, having topped the morning session.
The Ford Mustang of Nick Percat was sixth, three positions behind Walkinshaw Andretti United teammate Mostert, with fellow Blue Oval driver Will Davison seventh.
Scott Pye in the Hino Camaro, Cam Waters' Monster Mustang and Anton De Pasquale's Shell Ford rounded out the top 10 in the final practice session of the event.
Cars will return to the track on Saturday for ARMOR ALL Qualifying at 11:15am local time.
The very first Top Ten Shootout of the Gen3 era will commence at 12:35pm, which will set the grid for Race 1 at 3:20pm.
Friday Practice Results
| | | | | | | |
| --- | --- | --- | --- | --- | --- | --- |
| POS | NO. | DRIVER | TEAM | TIME | GAP | LAPS |
| 1 | 99 | B. Kostecki | Penrite Racing – Erebus | 1:11.407 | +0.000 | 13 |
| 2 | 97 | Van Gisbergen | Red Bull Holden Racing Team | 1:11.463 | +0.056 | 26 |
| 3 | 25 | Mostert | WAU Racing Pty Ltd | 1:11.483 | +0.076 | 15 |
| 4 | 400 | Slade | PremiAir Subway Racing | 1:11.565 | +0.158 | 20 |
| 5 | 31 | J. Golding | PremiAir Subway Racing | 1:11.690 | +0.283 | 19 |
| 6 | 2 | Percat | WAU Racing Pty Ltd | 1:11.728 | +0.321 | 20 |
| 7 | 17 | Davison | Shell V-Power Racing Team | 1:11.768 | +0.361 | 18 |
| 8 | 20 | S. Pye | Team 18 | 1:11.776 | +0.369 | 23 |
| 9 | 6 | C. Waters | Tickford Racing 1 | 1:11.805 | +0.398 | 15 |
| 10 | 11 | A. de Pasquale | Shell V-Power Racing Team | 1:11.914 | +0.507 | 18 |
| 11 | 35 | C. Hill | Matt Stone Racing | 1:11.923 | +0.516 | 13 |
| 12 | 9 | W. Brown | Penrite Racing – Erebus | 1:11.938 | +0.532 | 18 |
| 13 | 8 | Heimgartner | Brad Jones Racing | 1:11.943 | +0.536 | 19 |
| 14 | 34 | J. Le Brocq | Matt Stone Racing | 1:11.948 | +0.541 | 19 |
| 15 | 19 | M. Payne | Penrite Racing | 1:11.978 | +0.571 | 21 |
| 16 | 88 | B. Feeney | Red Bull Holden Racing Team | 1:12.027 | +0.621 | 25 |
| 17 | 14 | B. Fullwood | Brad Jones Racing | 1:12.047 | +0.640 | 20 |
| 18 | 18 | Winterbottom | Team 18 | 1:12.075 | +0.668 | 16 |
| 19 | 5 | Courtney | Tickford Racing 1 | 1:12.093 | +0.686 | 15 |
| 20 | 55 | T. Randle | Tickford Racing 2 | 1:12.121 | +0.714 | 19 |
| 21 | 26 | Reynolds | Penrite Racing | 1:12.206 | +0.799 | 19 |
| 22 | 3 | T. Hazelwood | CoolDrive Racing | 1:12.358 | +0.951 | 17 |
| 23 | 96 | M. Jones | Brad Jones Racing (2) | 1:12.369 | +0.962 | 20 |
| 24 | 56 | D. Fraser | Tickford Racing 2 | 1:12.403 | +0.996 | 16 |
| 25 | 4 | J. Smith | Brad Jones Racing (2) | 1:12.694 | +1.287 | 19 |