Supercars: SVG disqualified, Waters handed victory as 'dry ice' protest upheld
Shane van Gisbergen has been stripped of his season-opening Supercars victory for adding dry ice "to the wrong spot" in a bid to cool down his new Gen3 Camaro in Newcastle.
But the case is not yet closed, with Red Bull Ampol Racing launching an immediate appeal on Sunday morning, claiming they were granted permission to use additional cooling methods for their drivers as a "safety tool".
Both Red Bull entries, van Gisbergen and the second-placed Broc Feeney, were disqualified for their use of dry ice in the driver's seat door during Saturday's first race.
Tickford Racing, whose entry Cam Waters finished in third but has since inherited the win, was the first team to lodge a protest to Red Bull's cooling tactics – complaining just eight minutes after the race finish.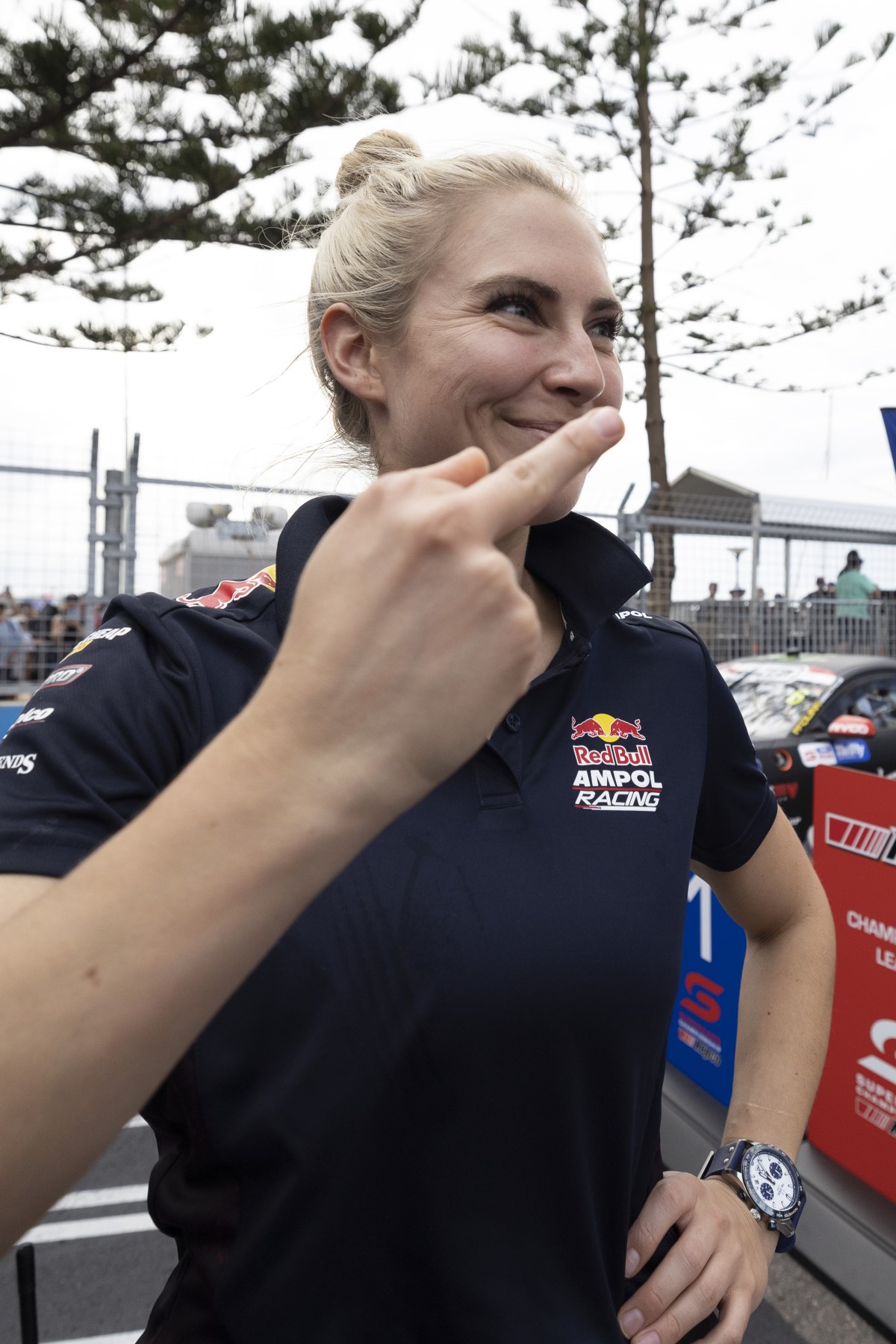 Almost an hour later, Walkinshaw Andretti United launched their protest against van Gisbergen's car 97 – after their entry Chaz Mostert finished in fourth, claiming the dry ice use was "an unfair advantage".
"Triple Eight is disappointed in the decision handed down by Motorsport Australia resulting in the disqualification of both Red Bull Ampol Racing cars from Race 1 of the Newcastle 500, and we have lodged notices of our intention to appeal for both cars," the Red Bull team said in a statement.
"The team sought permission from the Supercars head of motorsport prior to Race 1 of the Supercars championship, which was granted, and we acted upon this permission.
"This was not a performance enhancement method, but a driver safety tool.
"Our team ethos is to race hard and fair every time we hit the track and our full focus is on today's race in Newcastle."
Gen3 Car's heat unbearable
The pedal box was the primary area of concern, given its proximity to the engine bay.
Speaking after Practice 3, reigning champion Shane van Gisbergen — at 188cm — explained how he battled with Friday's heat.
"I'm struggling in the car, it's so, so hot," van Gisbergen said.
"It's the hottest car I've driven in a long time – and they made us take all the heat stuff out last night that we put in, and then apparently it's going back in tonight or something.
"It's crazy. My feet are like, if I wiggle my toes, I'm touching the firewall. Last year they extended that cabin bit, so that cabin bit's further into the engine bay now.
"Yeah, it's crazy hot. Like, my feet are on fire. There's probably some other guys struggling.
"Hopefully they let us do something to fix it."
Tim Slade though told Fox Motorsport he was not having the same issues.
"I know some people are complaining of heat around their feet, but being a bit shorter the pedals are further away from the fire walls so haven't really had any of that," he said.
Later, Supercars confirmed to teams that more heat protection can be installed in the cockpit.
Chaz Mostert
"There's no reason why we shouldn't be able to use as much heat shield as we can. At the end of the day it's duty of care and the drivers should be protected the best they can. There's obviously some worse than others. Listening to Shane it sounds like his (feet) is going to burn so that's not ideal. It's tough around here. It definitely feels pretty warm for me out there today."
Brodie Kostecki
"There has been a few dramas around my feet, but I probably haven't noticed it as much as Shane. You don't want to go into the race tomorrow with burning feet. We're not going to stop until we can't feel our feet. It's pretty obvious what happens after that."