F1: Red Bull now sells a $122K racing simulator for fans
Red Bull and sports memorabilia specialist Memento Exclusives to create the show car simulators which are now on sale on F1's store, F1 Authentics.
The Show Car simulator is housed within front-end bodywork that has been created and developed to resemble that of the 2022 Red Bull RB18.
This 'Champions Edition' features a 'Premium curved AOC gaming screen and speakers, working adjustable gaming pedals and the latest gaming hardware'.
But about that cost – you might want to take a seat!
It will set you back $122K. Yikes!
The Champions Edition will set you back $122K while the Race Edition is slightly cheaper at $91K.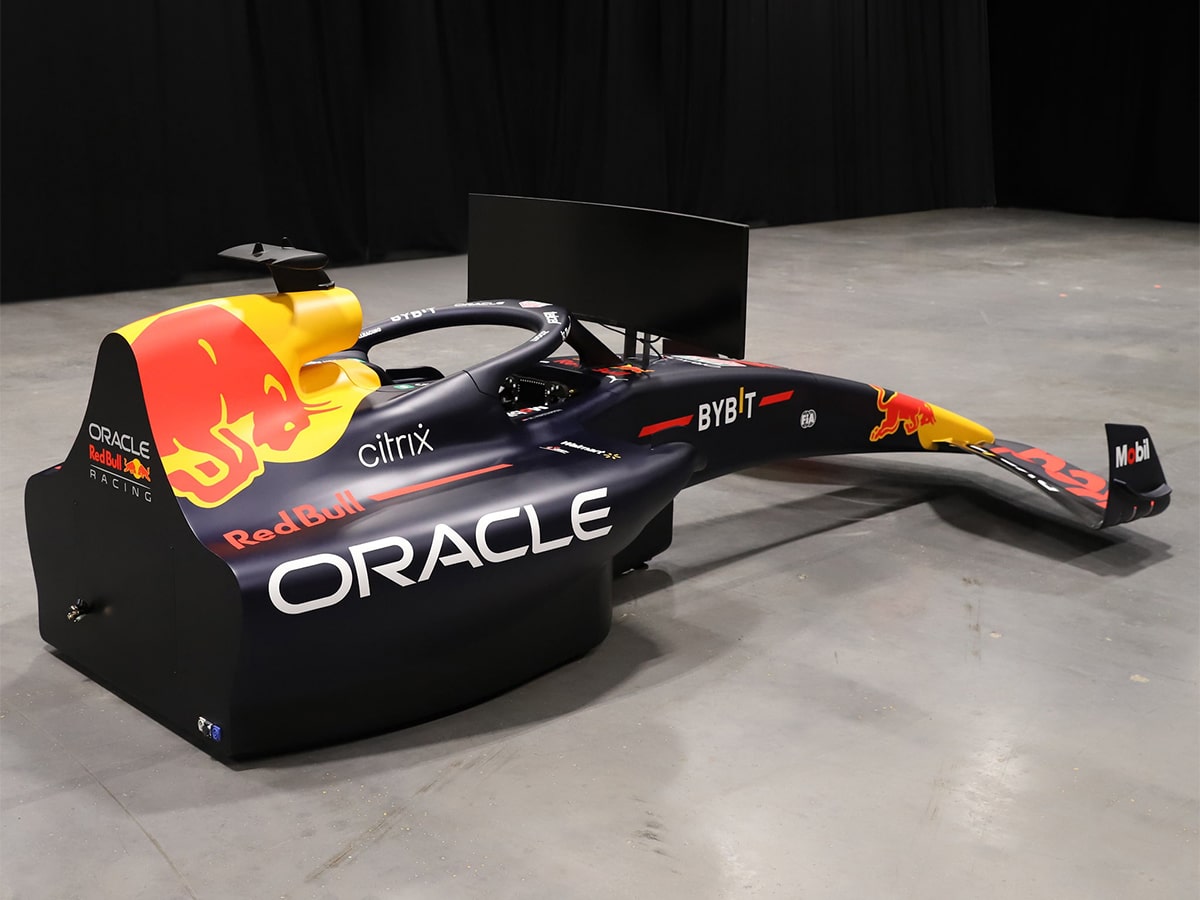 Those wishing to purchase one will also be given the option of having it designed in the livery of Verstappen or Perez.
Red Bull team principal Christian Horner said driving these simulators was "as close" as most people were ever going to get to driving an actual F1 car.
"We are delighted to have co-created a unique sim racing experience that puts drivers in the cockpit of the championship-winning RB18," said Red Bull Team Principal Christian Horner.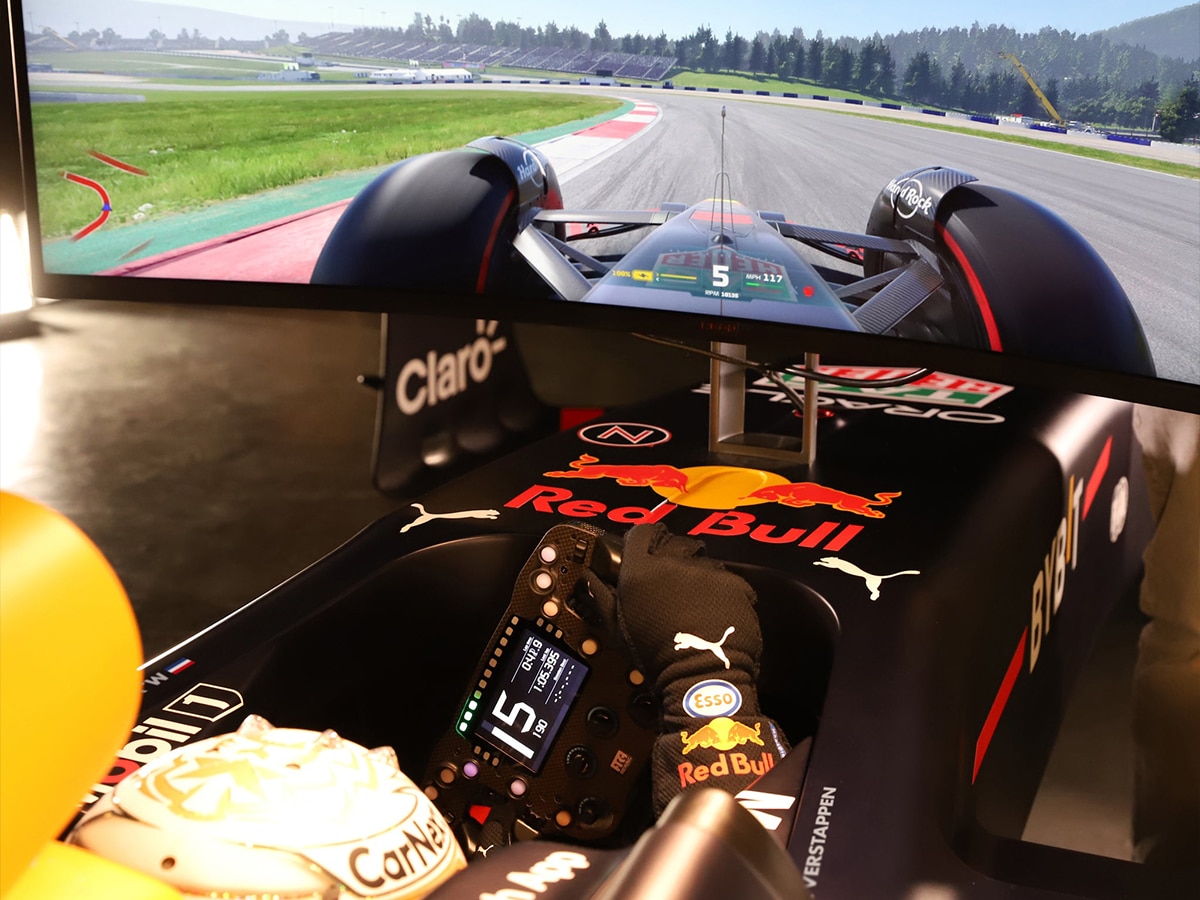 "Driving a Formula 1 car is something most of us can only dream of, but this simulator is as close as it gets to the real thing. Memento Exclusives have recreated the car to bring the track into your home."
Barry Gough, founder and CEO of Memento Exclusives said: "We are delighted to finally share news of this exciting partnership with Oracle Red Bull Racing.
"It's an honor to be producing these exceptional RB18 show car simulators that celebrate and represent their 2022 F1 championship-winning season.
"To be trusted to build and sell Oracle Red Bull Racing-branded simulators underlines our team's credentials and the trust that the team has in us. This marks our first partnership with the team and what a brilliant way to do so."