F1: MoneyGram Haas F1 Team Meets Jeddah STEM students
–Press Release–
MoneyGram Haas F1 Team – the only American team on the Formula 1 grid – today brought its Senior Race and Performance Engineers, Gary Gannon, and Trevor Green-Smith to meet with a selection of STEM scholars at the American International School of Jeddah (AISJ)
Gary Gannon and Trevor Green-Smith have a wealth of experience working in Formula 1's high-pressured environment as well as the wider motorsport world. Having already worked for Honda, Gary began his F1 journey with the Marussia F1 team in 2011 before joining Haas in its inaugural season in 2015. Trevor joined the Haas outfit in 2021 after several seasons working in IndyCar for both Dale Coyne Racing and Andretti Autosport.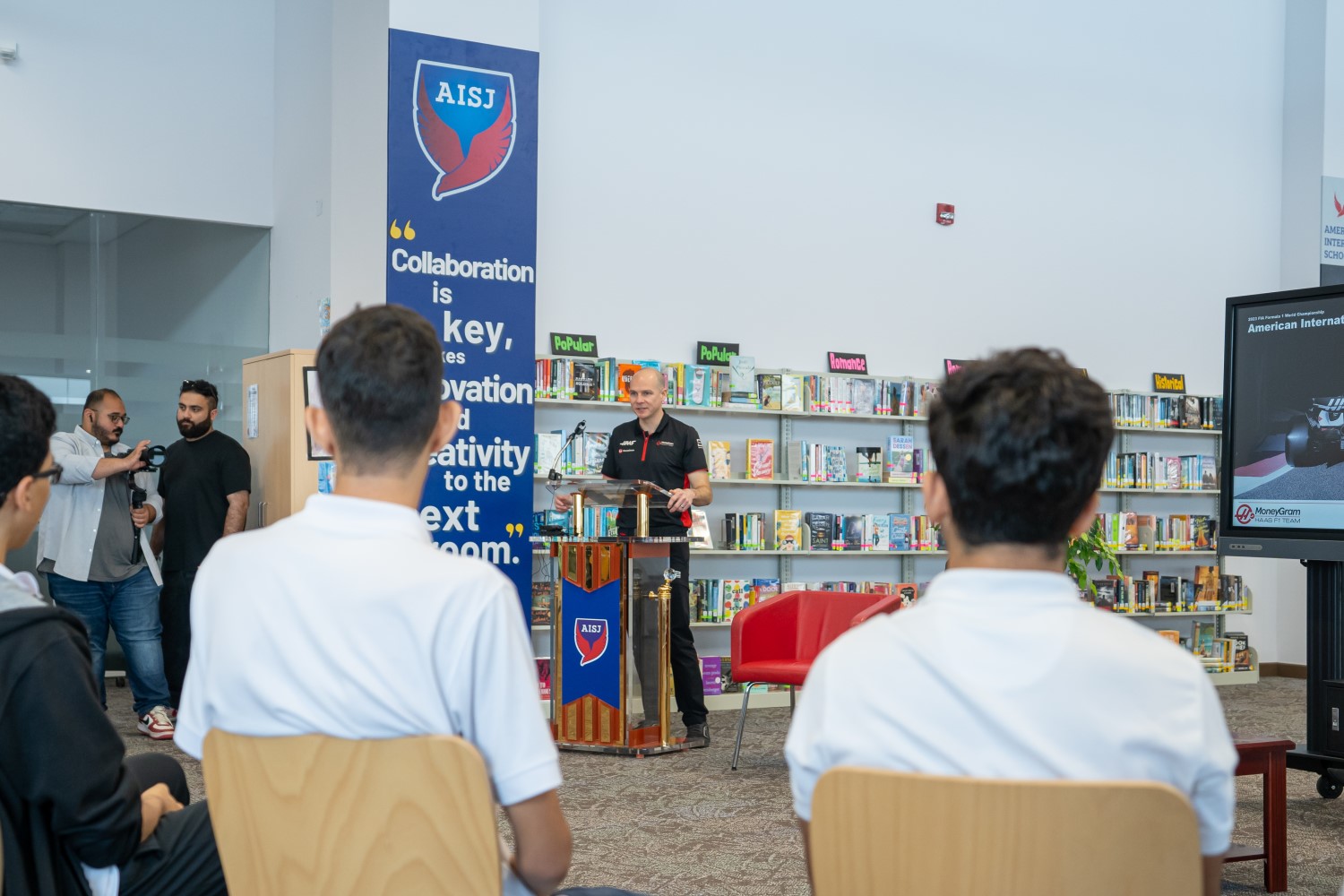 During their visit, both Gary and Trevor spoke about their roles in F1 and answered the many questions posed to them by the scholars. MoneyGram Haas F1 Team is dedicated to making motorsport accessible and working with the local communities it visits throughout the season is a key priority in creating a positive legacy. Today's meeting with the scholars at AISJ helped to highlight that there is a pathway into the 'elite' world of Formula 1 and showcased the many potential work opportunities a career in motorsport can offer to the young men and women living and studying in Saudi Arabia today.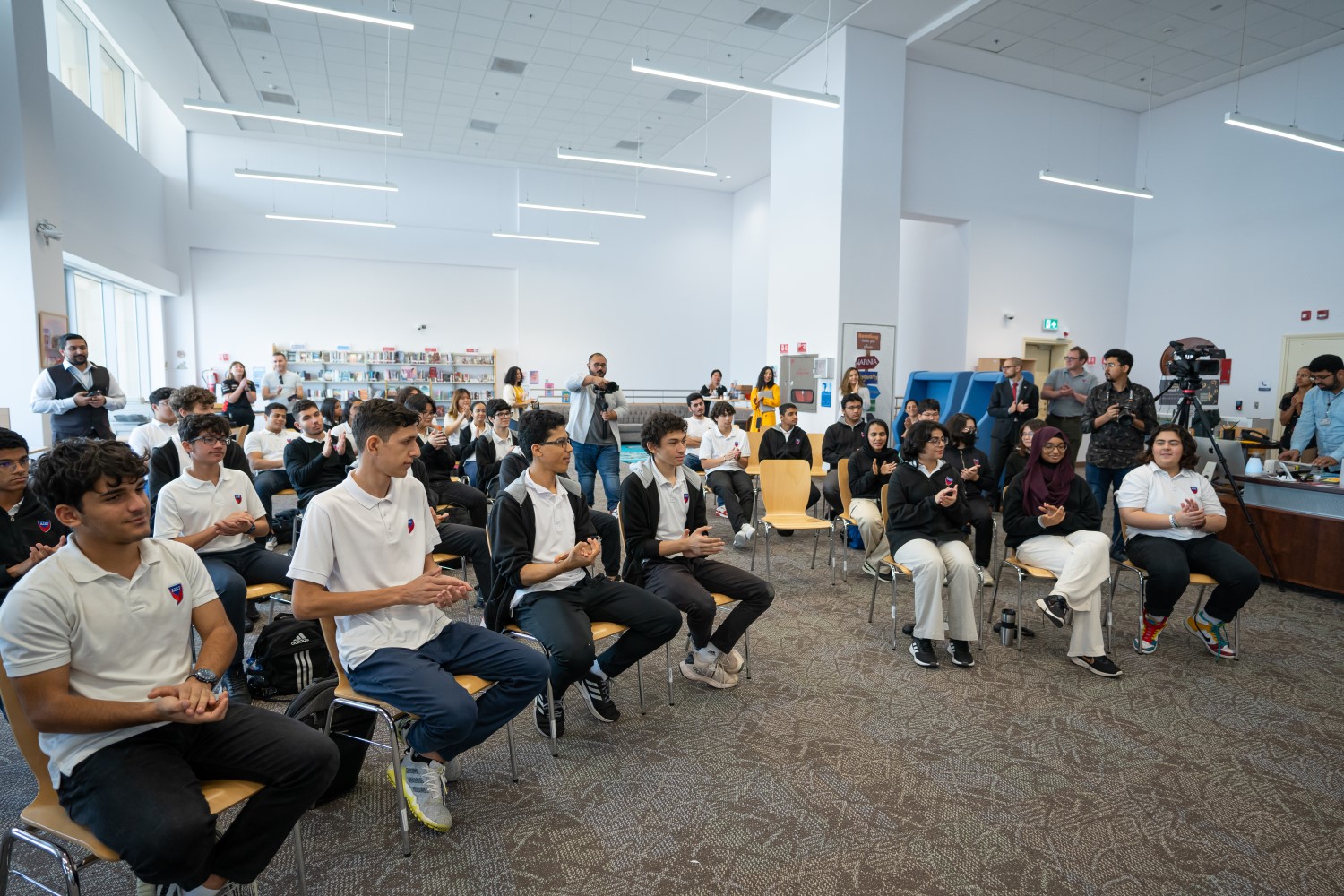 F1 is returning to Saudi Arabia for the third time in less than 16 months this weekend. Both previous editions proved to be two of the most exciting races in recent memory, providing some of the most iconic and breath-taking moments of on-track action of their respective seasons. The fastest street circuit on the Formula 1 calendar, the Jeddah Corniche Circuit, is once again ready to welcome thousands of fans for another three days of exhilarating racing action and live entertainment this weekend.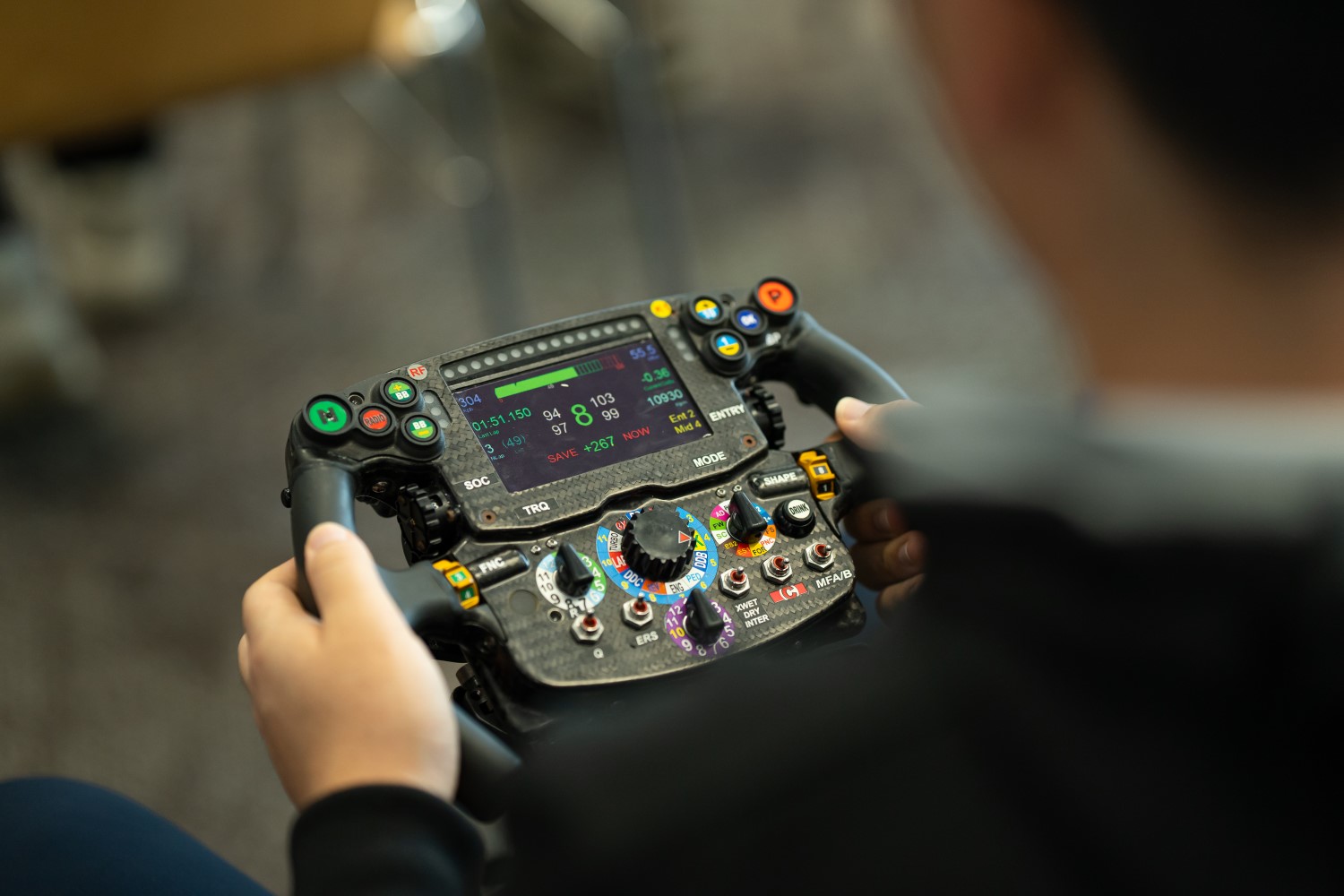 Speaking after the visit to the American International School of Jeddah, MoneyGram Haas F1 Team's Senior Race Engineer Gary Gannon said: "Trevor and I have really enjoyed meeting the scholars today and sharing some of our experiences of working in motorsport. We believe in the importance of helping young people in the communities we visit to realize the many opportunities that exist in the world of motorsport, regardless of your background or gender. It has been a real pleasure to engage with the scholars here at the American International School of Jeddah and answer their many excellent and insightful questions. If we have helped inspire any of these young men and women to consider a career in motorsport, then we will be truly delighted."
Rick Vanden Boom, High School Principal of the American International School of Jeddah was delighted to welcome Gary and Trevor today: "It was a pleasure to have Gary and Trevor visit the scholars today. F1 has really taken a hold of the scholars' imaginations since it arrived in Jeddah, and we are all very excited for the third F1 race in less than 16 months to take place here this weekend. It was, therefore, a wonderful experience for our scholars to listen to Gary and Trevor's own story of their careers in motorsport and to hopefully be inspired to one day follow in their footsteps. I'd like to thank MoneyGram Haas F1 Team for helping to make this possible and we can't wait to cheer the only U.S. team on the grid on this weekend!"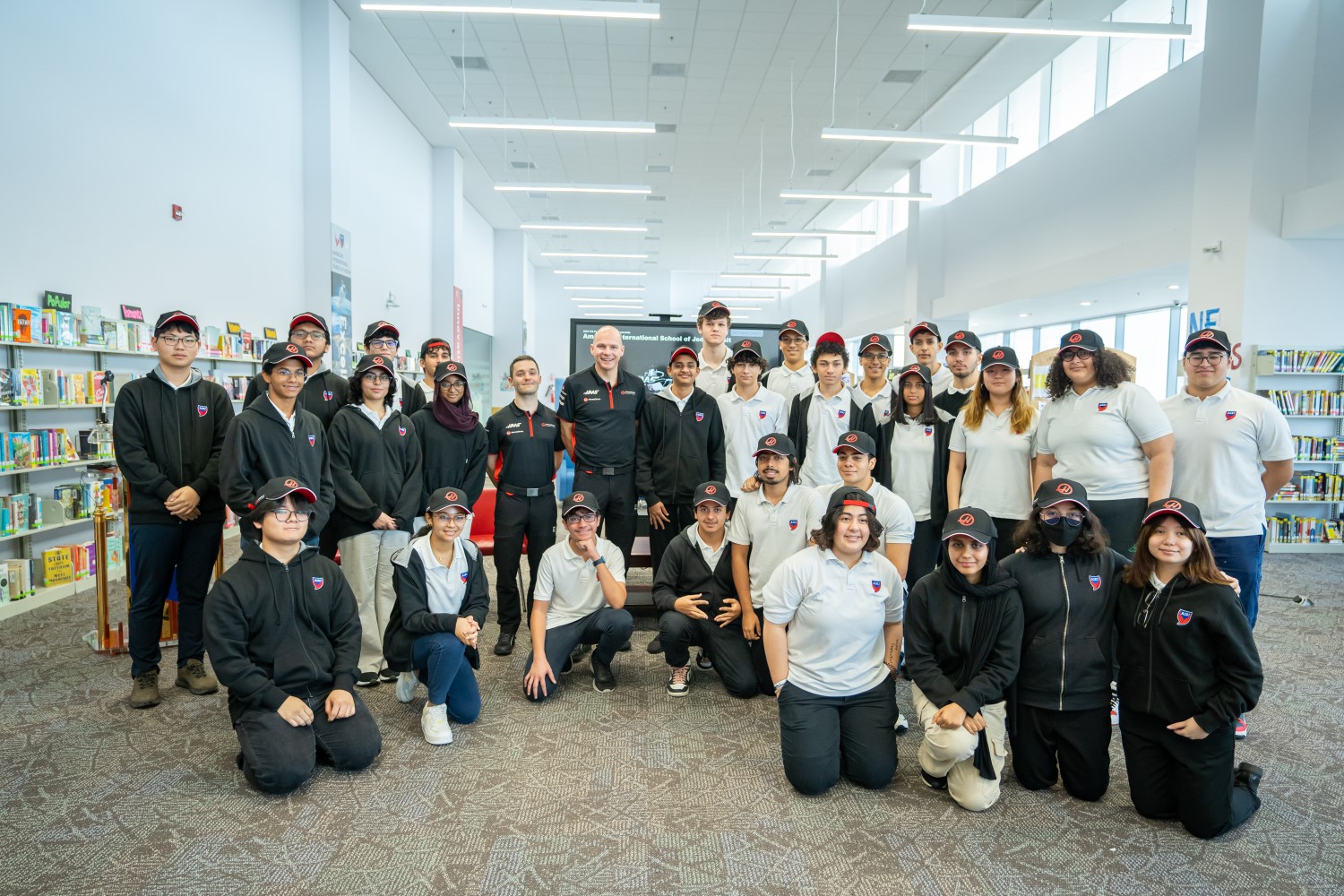 Tickets to the next edition of the spectacular Saudi Arabian race weekend are currently on sale to fans at home and abroad! In addition to the F1 racing itself, all ticket holders will also be able to enjoy watching the all-action Formula 2 and Porsche Sprint Challenge Middle East support series as well as participate in and witness the many entertainment activities, fan festivals and live concerts that will be taking place across the circuit and F1 Fanzone all weekend.