F1: FIA moves third DRS detection point in Jeddah
–by Mark Cipolloni–
The FIA has moved the third DRS detection point at the Jeddah Corniche street circuit until after the final corner (See FIA graphic below) to avoid cat and mouse games at this weekend's Saudi Arabian Grand Prix like we saw between Max Verstappen and Lewis Hamilton in the 2021 race and between Max Verstappen and Charles Leclerc last year.
Drivers would sometimes avoid passing the car in front on the back straight, so they could still enjoy DRS on the following main straight.
After last year's race, Red Bull boss Christian Horner called for a change in the detection point.
As a result, the FIA has moved the third DRS activation point from the Turn 27 braking zone to the main straight. The pre-race event notes show the point is now located 170m past the hairpin, so drivers won't be enticed to brake erratically into the final corner.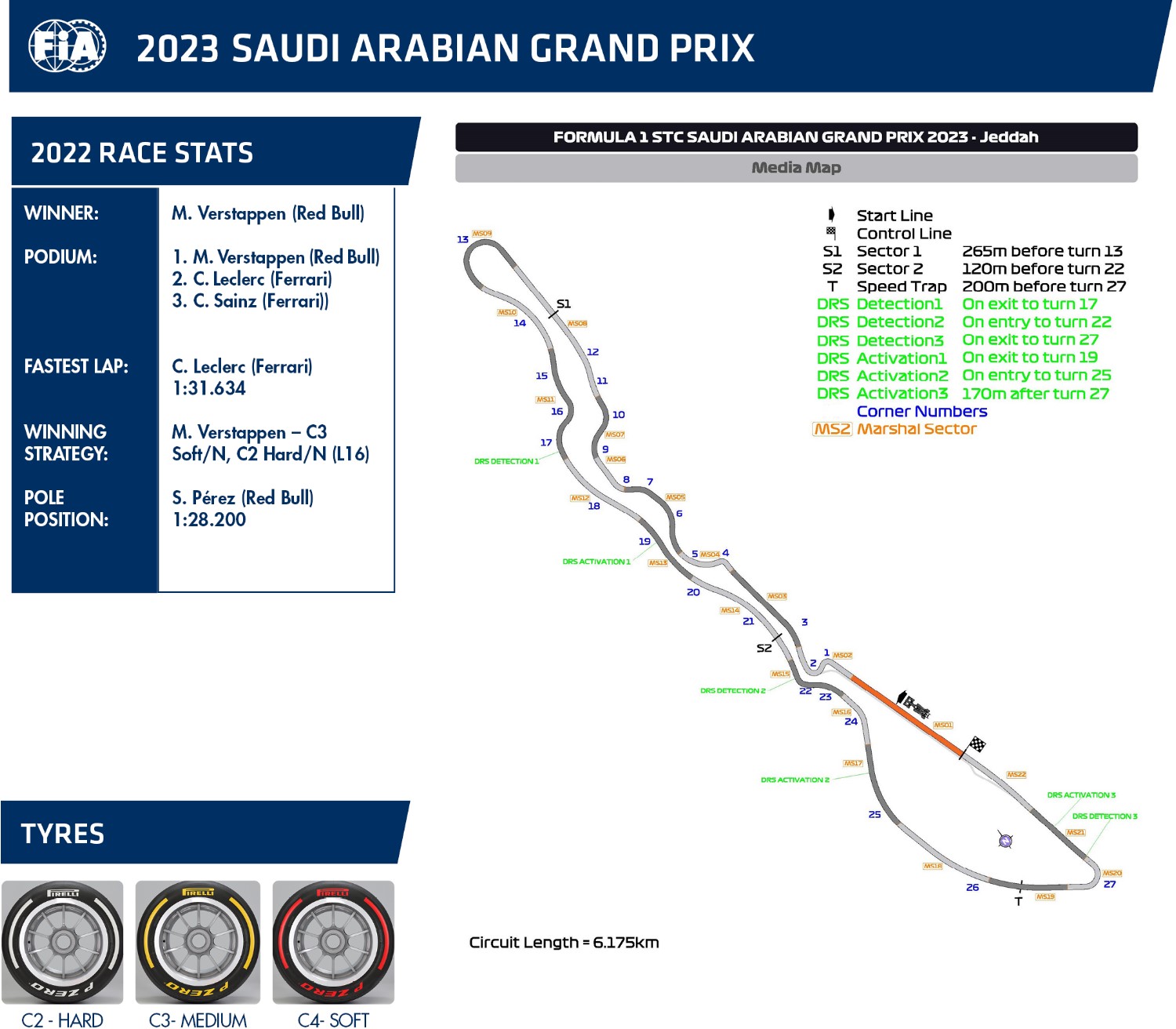 There have also been a number of other changes to a track which prides itself on being the fastest street circuit in the world, where the average speed is akin to Monza which hosts the Italian Grand Prix.
At Turns 14 and 20, renowned for being 'blind' at the first two editions of the race, the walls have been realigned to create better sightlines on entry.
Turns 22 and 23 have also received similar treatment, with the former corner now starting 10 metres later and the latter moved by five metres.
In addition, mobile steel plate kerbs have been removed and replaced with permanent concrete bevelled kerbs all around the circuit.