F1: Aston Martin sacrificing top speed for downforce in Jeddah
–by Mark Cipolloni–
Speaking to the media ahead of the Saudi Arabian GP, Aston Martin driver Fernando Alonso said that it was very early in the season to speculate about their car's straight line speed and stressed the importance of the car's setup.
"I think that's also a part of the rear wing choices you make," Fernando Alonso said. "So we could put a Monza rear wing and go fastest on the straights in Bahrain. So as I said, it depends on how you setup the car, it's very early in the season, we don't have all the parts available."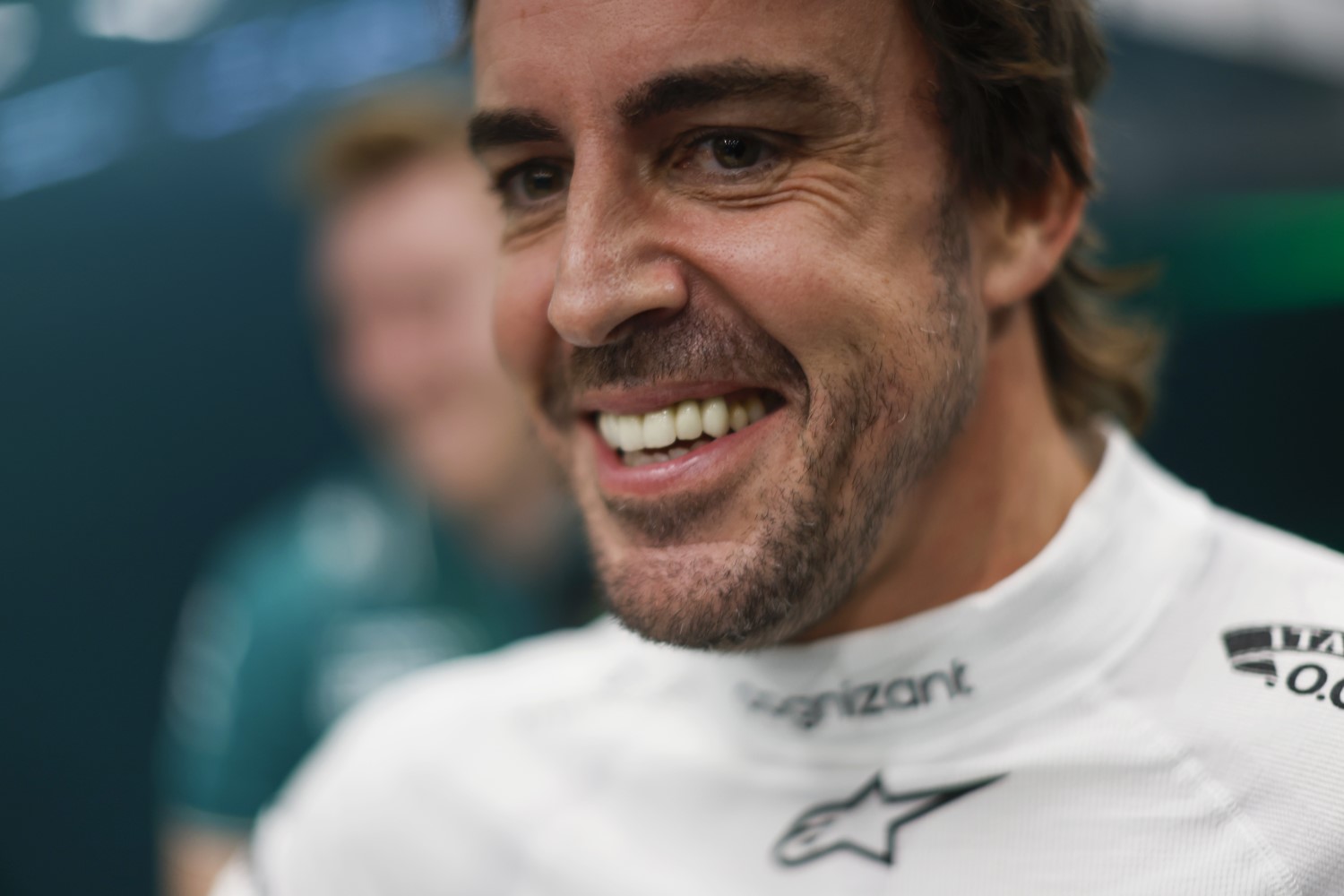 "Some of the setup you do as well you have to take some compromises for every team. Maybe Ferrari will wish to have a bigger rear wing in Bahrain or whatever, just to have less top speed and grip in the corners. But maybe you don't fabricate that rear wing until Monaco. So there are always still things that we don't know from anybody."
"We just focus on ourselves, there is a challenge in front of us here in Jeddah and in Australia to see how the car operates. Different winters in the past we have been testing in Barcelona and Bahrain, so we have had two references, and (in 2023) we only have one because we tested in Bahrain and we raced in Bahrain. So tomorrow is going to be a test day for may teams including us, trying to know the car in a different circuit and how it operates."
On the Red Bull Copy Talk
"They say imitation is the biggest form of flattery," said Red Bull boss Christian Horner after the Bahrain GP, "and it's good to see the old car going so well."
Alonso isn't at all fazed as he says they are "clearly" different cars.
"I don't care about the comments at all," he told Marca. "I'm not fazed except to focus on my team and improve… But you can clearly see that there are differences between the two cars at a glance."