F1: Mercedes can learn from Aston Martin – Wolff
–by Mark Cipolloni–
Mercedes boss Toto Wolff has acknowledged that the eight-time Formula 1 Constructors' Champions have "a lot to learn" from customer team Aston Martin in light of the fact the 'green' team is eating their lunch in 2023 after being a midfield runner.
Part of their resurgence was getting rid of their tree-hugging driver and hiring Fernando Alonso. But it's more than that.
Wolff commented that Aston Martin has "gained two seconds in six months, and their car is half ours". The engine, transmission and rear suspension are all Mercedes designed and supplied components.
Wolff told Sky Sports F1 in Jeddah: "Why it helps us, they have the whole rear end from our car, the suspension, the engines, the gearbox – all of that, so we know there are areas that are really good, that we mustn't question too much.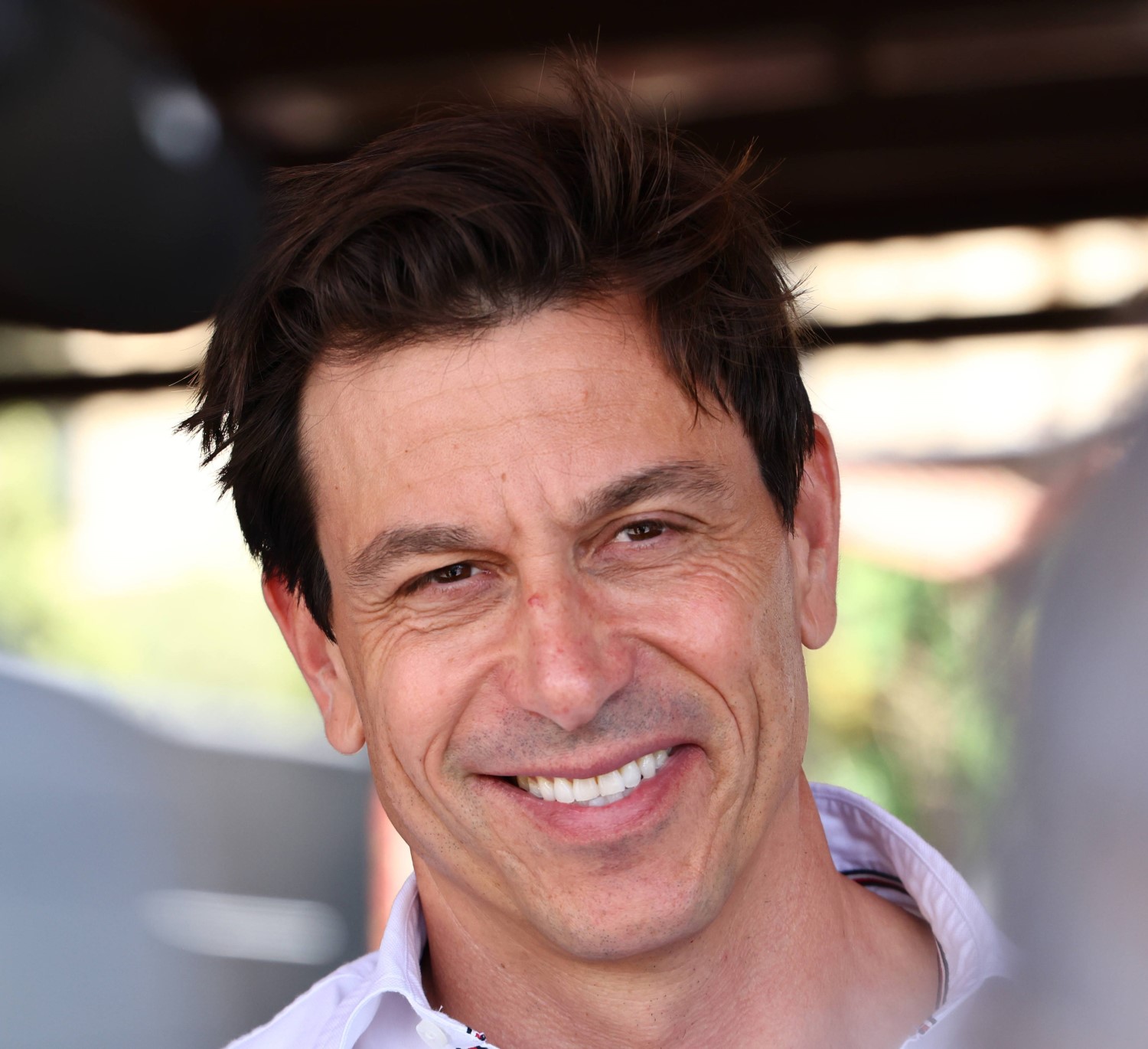 "But it's other areas where the cars are fundamentally different where we need to set our focus – there is a lot to learn."
He added: "Lawrence [Stroll] has gone through so many difficult years, and now the team is on the up, they're successful, so it's for us to learn and not the other way around as it was for many years."
Wolff said his team had already unlocked good performance steps now that it has changed its approach.
"It is big steps in relative performance to where we are even now," explained Wolff. "The kind of gains that are coming in, in our R&D and in aero, are much bigger than we've had over a long time.
"So we've unlocked some potential because we are simply looking at things from different angles now. We have a different perspective, because of our learnings of the Bahrain test and race.
"There was no step back. On the contrary, there was immediately two steps forward."
"I think the biggest change that we made is actually looking at whether we want to have the car set-up in its sweet spot," explained Wolff.
"We've been too low last year, and we've been too high this year. And now we believe we know what to land on.
"On the other side, then obviously, everything else follows in terms of floor, and bodywork that you want to achieve.
"So I don't want to sound too foolishly optimistic, but at least we see low-hanging fruit with things that are encouraging."
Wolff said the W14 would look very different in 5 to 7 races.
"It is all the aerodynamic surfaces that are visible, from the leading edge all the way to the diffuser and the beam wing," he said.
"There's massive amounts on the floor, obviously with a ground-effect car, and then there's many more architectural things that are necessary in order to do things more efficient.
"So it's literally the car is being turned upside down at the moment and there's a lot of goodness that we see."
There'll be no F1 chassis changes for Mercedes in 2023 though, said Wolff
The budget cap won't allow for that.
Wolff also said that "if Niki Lauda were still alive, he would approve of us copying our competitors car design and then refining it."