F1: AlphaTauri boss throws team engineers under the bus
–by Mark Cipolloni–
There was talk of Red Bull looking at selling their 'B' team in F1 – AlphaTauri.
Michael Andretti was interested in buying it, but ultimately Red Bull decided to keep the team, so it had a place to move development drivers up to F1……which was always the intent of having the team.
However, there is great concern that AlphaTauri has gone from being a strong midfield team to a backmarker under Franz Tost's leadership.
However, Tost wasted no time pushing the blame on to others.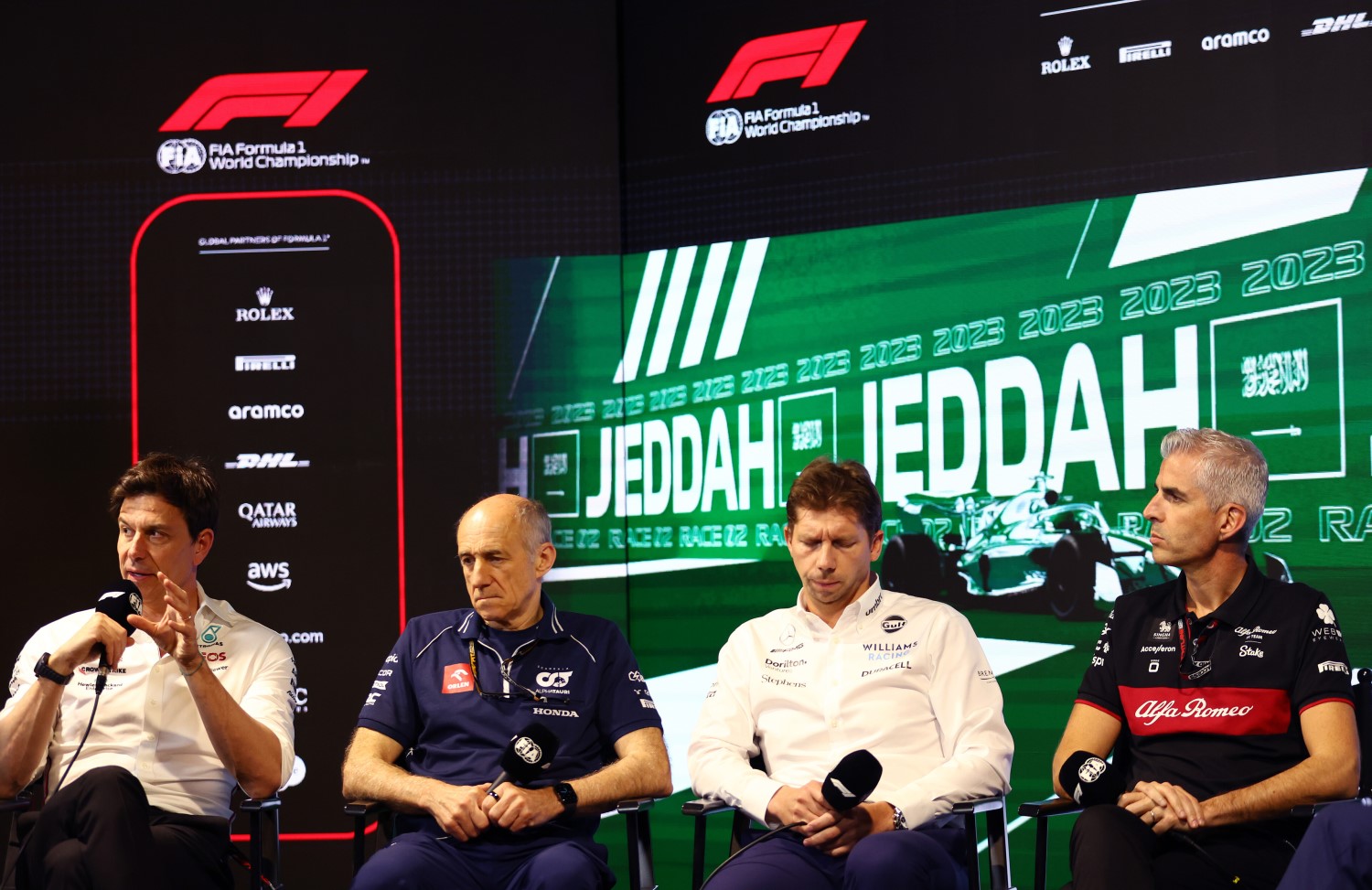 "During the winter months they told me the car is fantastic, we're making big progress," he said in Saturday's Team Principals press conference in Saudi Arabia.
"Then we come to Bahrain and we are nowhere."
"We struggled in Bahrain, it looks a little bit different here," he said. "I hope that at least we [get] one car in Q3, but we have to do a lot of things to make the car faster, especially on the aerodynamic side.
"There are different programs going on. The engineers tell me that we make some good progress, but I don't trust them anymore. I just want to see the lap time because this is the only thing which counts."
"During the winter months we saw that, at least on the paper, on a computer, we made big progress in comparison to last year's car," he said. "But all these figures nowadays, as I mentioned before, I don't trust them anymore.
"I want to see now with the next steps that we go in the right direction, that we can improve the performance of the car, that we are able to do this. There is a special design work on the floor, brake ducts and all the other aerodynamic parts.
"I think now with all the knowledge we have after the Bahrain test and after the Bahrain race, the engineers should be in a position to sort it out and to come up with new parts which improve the performance of the car."
"A lot of analysis had been completed by the engineers between Bahrain and this event, which led to some interesting directions to try with the set-up at this track," Chief race engineer Jonathan Eddolls said. "Saudi Arabia's characteristics are quite different, in particular, with the requirement for a more efficient car and good performance in high-speed. In some ways, we expected this to suit our car better."
"The focus in FP1 for Nyck was to complete as many laps as possible, given that it's his first time driving here. For Yuki, we had a number of aero tests to complete, so we had to sacrifice some time in the garage to complete these; but they are important to help with development."