F1: Mazepin proved it was always the Car and never Hamilton
(2nd Update)
–Mark Cipolloni contributed to this article–
How unbeatable was the Aldo Costa designed car that took Lewis Hamilton to all those wins and titles. Here's the list.
2014 W05 16 wins out of 19 races, two titles;
2015 W06 16 wins out of 19 races, two titles;
2016 W07 19 wins out of 21 races, two titles;
2017 W08 12 wins out of 20 races, two titles;
2018 W09 11 wins out of 21 races, two titles;
2019 W10 15 wins out of 21 races, two titles;
2020 W11 13 wins out of 17 races, two titles;
2021 W12 10 wins out of 22 races, one title.
For Hamilton to say the Red Bull RB19 is the fastest F1 car he has ever seen is complete BS.  We guess because Hamilton was driving that unbeatable car all those years, he could not see just how fast it was from the outside.
Mazepin proved it was the Car and never Hamilton
Remember Haas Russian F1 driver Nikita Mazepin?  You know, the driver who was panned by the British media as one of the slowest drivers ever to strap into a F1 race car. It was said he was only in F1 because his father wrote a big check.
Well, who can forget May 2019 when then F2 driver Mazepin tested Hamilton's Mercedes W10. Having never drove the car before, he got in and was fastest of all drivers.
Mazepin ended the day quickest of all, suggesting anyone who drove the superior Aldo Costa designed cars would the fastest, so good was their car.
Notably, he was using the softest tire available and his time of 1:15.775 compares to Valtteri Bottas'  best effort of 1:15.551 set a day earlier.
In other words, the W10 was plug-and-play even for a driver of Mazepin's limited capabilities and inexperience. Aldo Costa's cars made Hamilton look like a hero to so many, and now he's trying to downplay Max Verstappen's skill by insinuating its all the car.
He's disrespects Verstappen whenever he can, because in his heart he knows Verstappen is probably more talented.
The facts don't lie.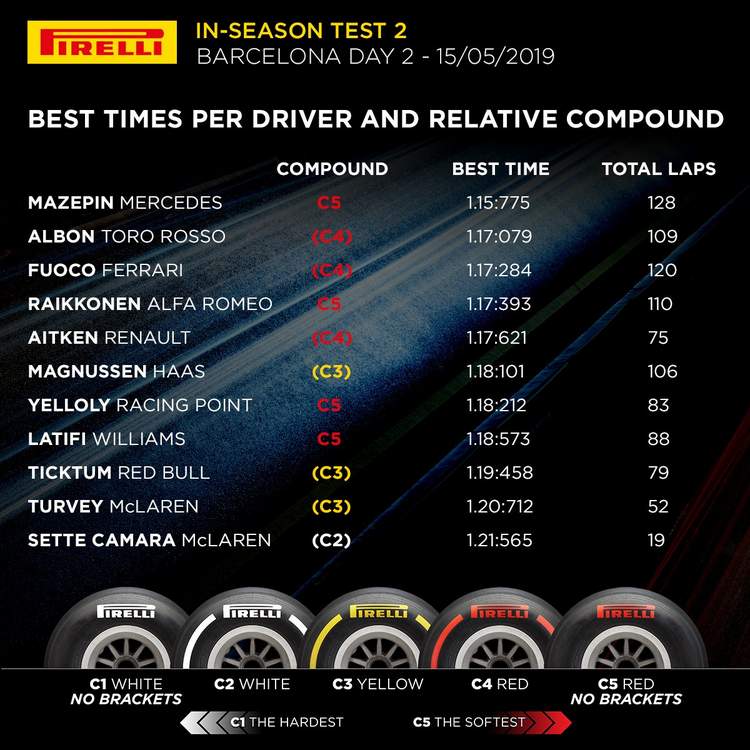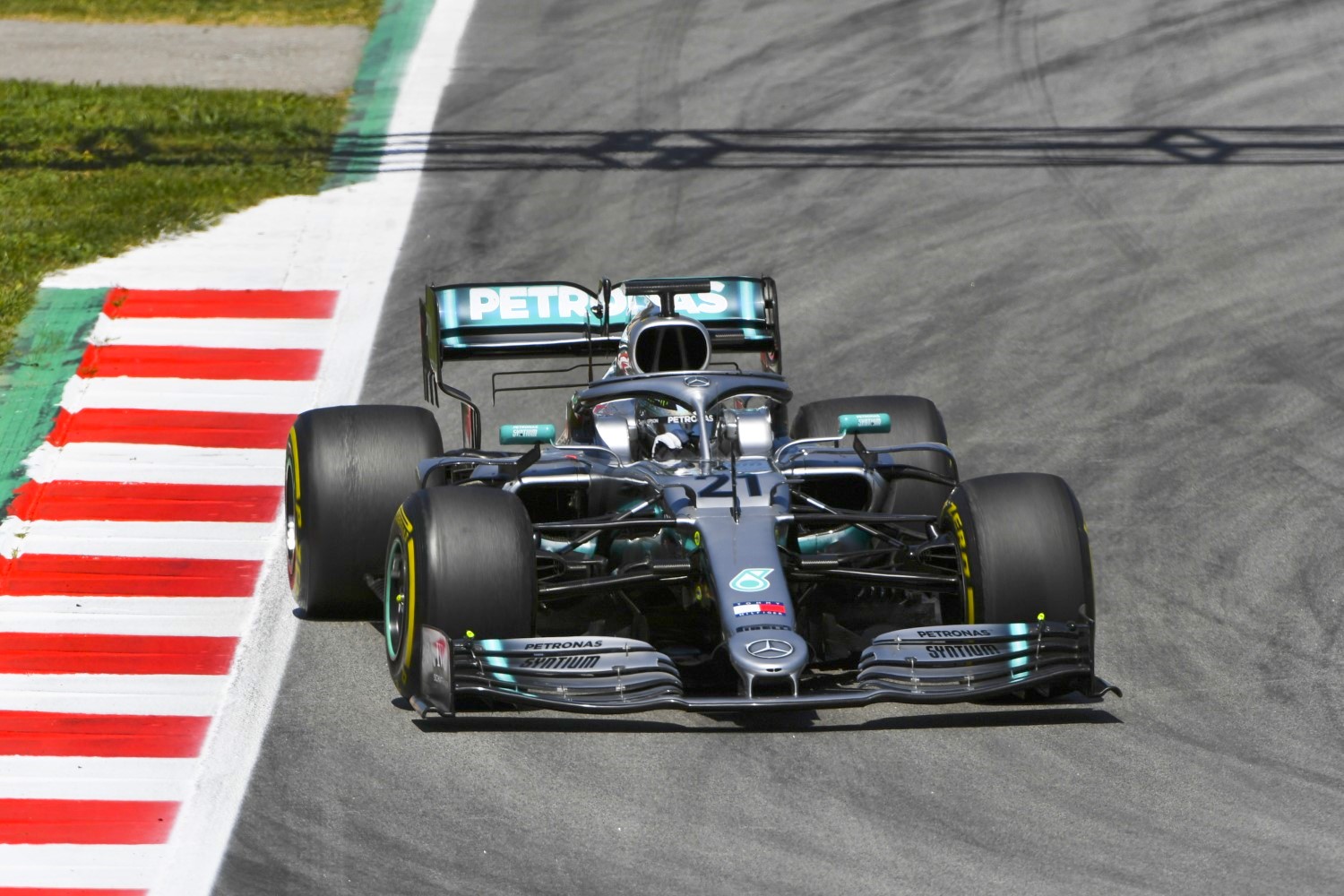 ---
March 20, 2023
More incredibly for the sport at present, however, is that Mercedes and Ferrari do not appear to be the teams closest to Red Bull's heels.
For now at least, 'best of the rest' belongs to Silverstone-based Aston Martin.
"It's still a long season," Aston Martin team boss Mike Krack told Sky Deutschland. "I don't think Red Bull will be able to maintain that advantage.
"We have two big teams behind us who will do everything to catch up. So my message for the fans is to be patient and keep watching Formula 1."
Indeed, Ferrari's car appears to be close to Red Bull in qualifying, with race pace and tire degradation a particular problem.
Mercedes, on the other hand, has now decided to scrap its failed 'no sidepods' concept.
"We know we didn't make the right decisions over the winter," Hamilton said, "but I think we can make up some of that ground quicker than we normally would.
"So all is not lost."
---
March 20, 2023
–by Mark Cipolloni–
Lewis Hamilton seems to forget when the Mercedes team always qualified 1-2, and won just about every race – their Aldo Costa cars so superior, no one could beat them.
Hamilton won 6 of his world titles driving unbeatable Aldo Costa designed cars.
My how short his memory is.
After the Saudi Arabian GP Hamilton described the Red Bull RB19 as the "fastest car I've ever seen".
Sergio Perez won from teammate and championship leader Max Verstappen.
The Dutchman climbed from 15th on the grid, breezing by Hamilton to take eighth on Lap 12.
"I've definitely never seen a car so fast," Hamilton said.
"When we were fast, we weren't that fast.
"I think that's the fastest car I've seen, especially compared to the rest.
"I don't know how or why, but [Verstappen] came past me [with] some serious speed – I didn't even bother to block because it was just a massive speed difference."
"You have to give credit to what Red Bull has done," he added. "I think the gap they've opened up to the rest is bigger than what we've probably seen since Mercedes in 2014.
"It's a serious gap and I guess everyone needs to work harder."
Perhaps Hamilton is so slow down the straights because he does not have the talent to drive his car loose like Verstappen does.  Verstappen uses less downforce because he has the talent to drive the car loose through the corners.
Hence, Verstappen is able to enjoy great straight line speed and blow past Hamilton, who is forced to run more downforce, like he is standing still.
Hamilton is now 38 years old – the age when those reflexes begin to slow a bit.
42-year-old Fernando Alonso also had poor straight line speed all weekend. He admitted they set his car up with more downforce.  At 42, those reflexes just are not as good as they once were.